Producing more beer per capita than any other state, Colorado is a beer-lover's dream. The Centennial State is home to over 300 registered breweries, allowing patrons to try locally-made ales, lagers, and other fine beverages in nearly every town and city.
Although it would be impossible to mention every great Colorado craft brewery, we've assembled a few recommendations for a good drink in some of the state's most popular regions. Although we fully understand that this list may strike controversy with craft beer aficionados, we'd be happy to settle any arguments over a pint a two.
While there are dozens of Colorado's top breweries not included, here's a look at some of the most popular breweries in the state. Add them to your Colorado brewery bucket list and maybe even go on a brewery tour.
Denver: Wynkoop Brewing Company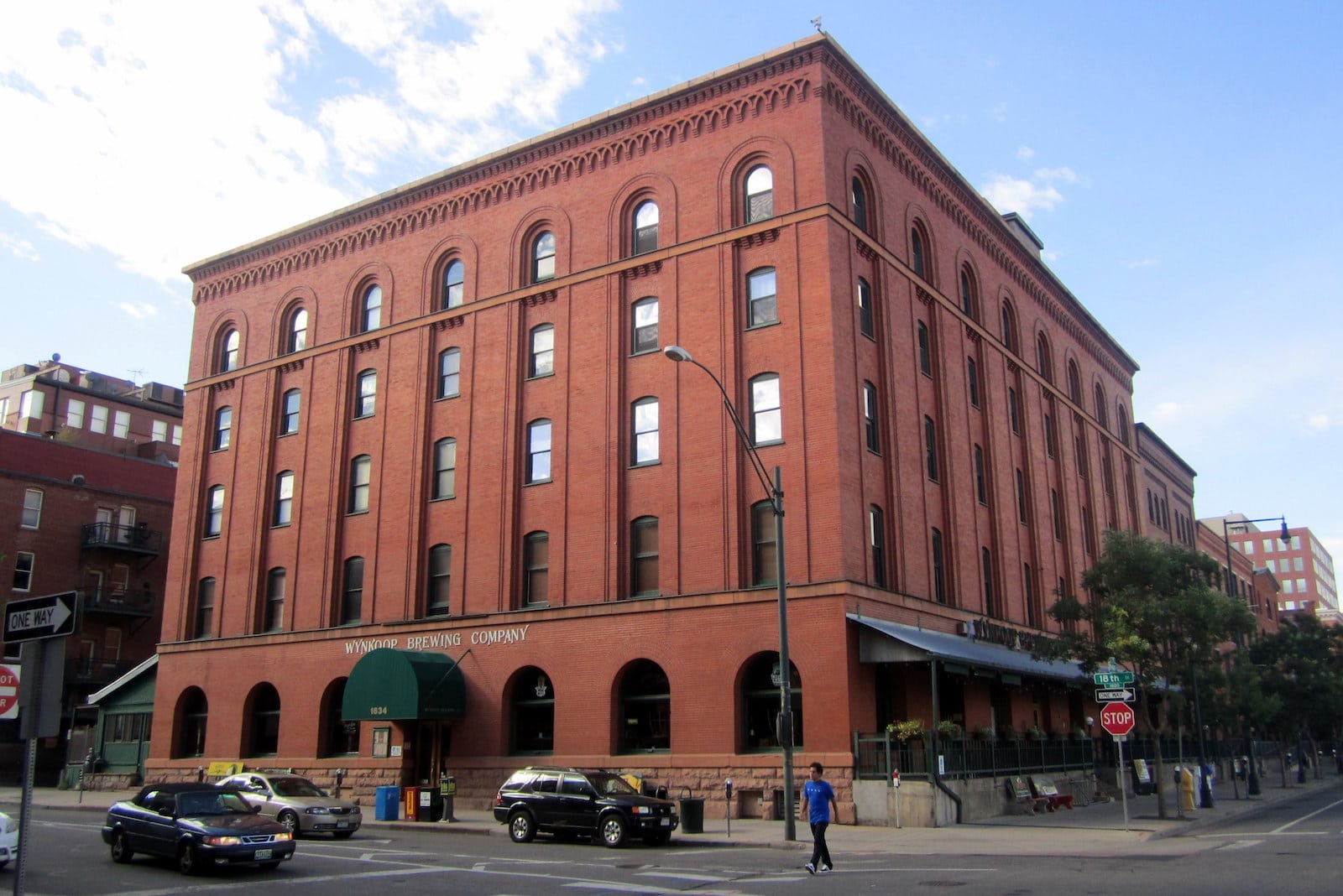 To start, let's head to Colorado's biggest city and its oldest craft brewery: the Wynkoop Brewing Company of Denver. Situated across the street from historic Union Station, Wynkoop Brewing Company offers new and classic craft beers in their spacious bar/restaurant.
Behind the bar, Wynkoop offers a great selection of their in-house beers, guest brews, wines, and cocktails. In addition to serving food and drink, Wynkoop offers billiards tables, shuffleboard, darts, and brewery tours. Space within the venue can also be reserved for private events.
Of course, we'd be doing a disservice without mentioning a few honorable mentions for delicious beers around Colorado's capital city. When in Denver, you may choose from a few nationally known options like Great Divide Brewing in the RiNo district, and many local favorites such as the TRVE Brewing Company on Broadway.
Golden: Coors
Just west of Denver, the Coors Brewery in Golden is the largest single-site brewery in the world. Producing over 20 million barrels of beer every year, Coors (officially The MillerCoors Golden Brewery) offers tours of the facility to learn about the company's history and operations.
To visit the Coors Brewery, tours require a small fee, and patrons above the legal drinking age are typically given a few samples of the company's products. While in Golden, there are also a few other, much smaller, breweries to check out. We recommend Mountain Toad, Barrels & Bottles, and Golden City Brewery near the center of town or Holidaily Brewing Company adjacent to North Table Mountain.
Fort Collins: Odell & New Belgium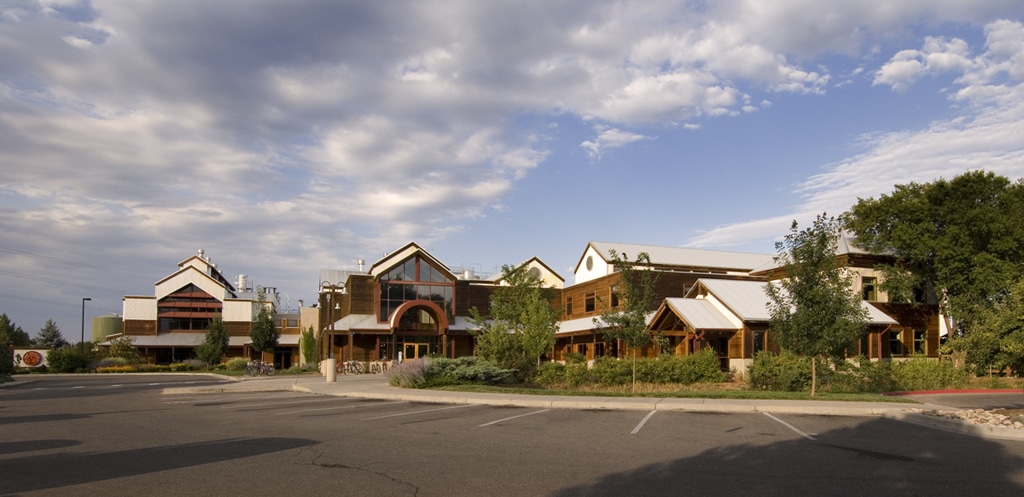 In Larimer County, Fort Collins is home to so many great breweries that we could not pick just one. Each with its own indoor/outdoor restaurant and bar, the Odell Brewing Company and New Belgium Brewing Company are two of the best places to enjoy a beer in the state.
Situated a mere half of a mile away from each other, Odell and New Belgium live in harmony, slinging brews, serving food, and hosting outdoor events for Fort Collins locals and visitors alike. If you're in Denver, you can also try local brews from either of these companies at the Odell Brewing Five Points Brewery or the New Belgium Brewery at the Source Hotel.
If you'd like to continue your brewery crawl in Fort Collins, we suggest checking out Equinox Brewery in town or heading over to Funkwerks for some exceptional drink choices. One of the most interesting places is Purpose Brewing, a small, independent brewery where the owner's love for beer and experimentation shines through. Every week, the brewery comes out with new flavors to replace the old, making each visit different.
Boulder: Avery Brewing Company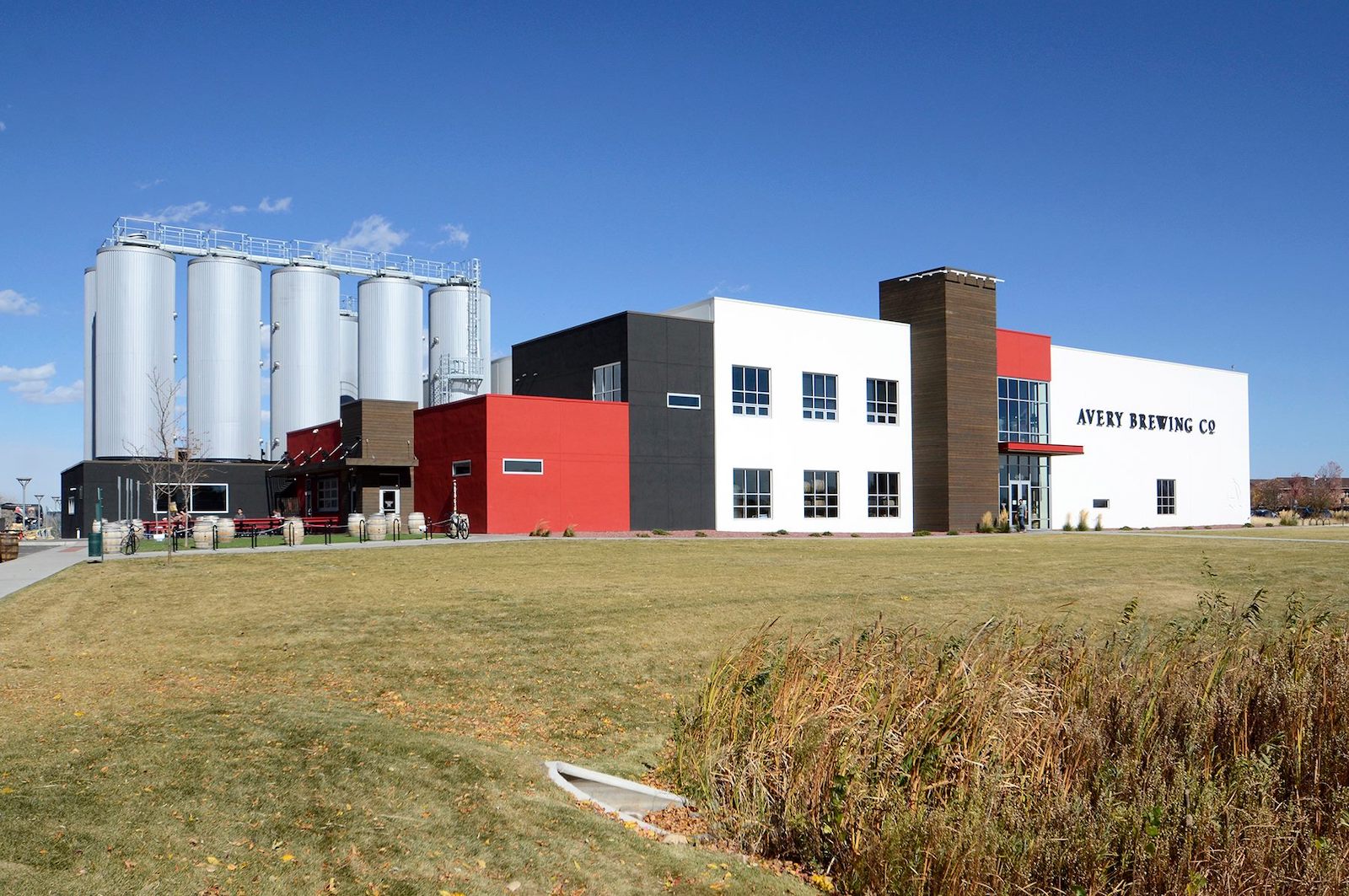 It's no coincidence that Boulder, Colorado ranks as one of the best places to live in the country and has over a dozen breweries to choose from. Despite having a population of just over 100,000 people, Boulder residents never have to go thirsty looking for their next favorite beer.
While choosing a brewery is as hard of a choice as any, Avery Brewing Company is one of the most popular spots in Boulder, and for good reason. In their beautiful indoor/outdoor facility, Avery serves their flagship favorites like White Rascal alongside an ever-changing selection of brews on tap. The open outdoor space around the brewery complex is great for dogs and has access to a dog-friendly pond area.
Once your glass is empty, head to Gunbarrel Brewing Company, Upslope Brewing Company, or Finkel & Garf Brewing Co. for more great Boulder-area beer experiences.
Nederland: Knotted Root Brewing Company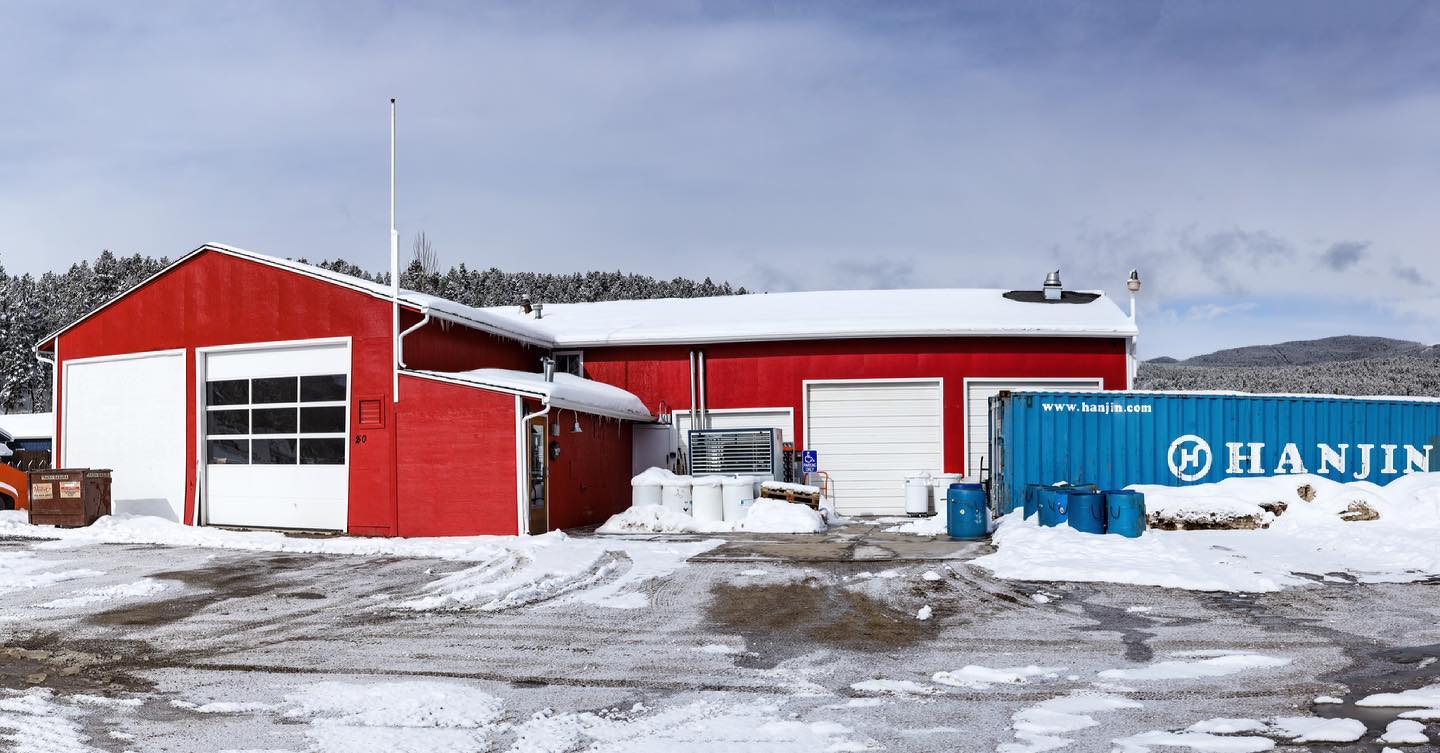 Heading west through Boulder Canyon, the Knotted Root Brewing Company in Nederland is one of Colorado's best-kept secrets. Extremely unpretentious, this small brewery is all about the beer, and visitors are sure to understand that upon their very first sample.
Slowly growing in popularity since 2017, Knotted Root's award-winning brews can be found a short walk northwest of Nederland's town center. On any given day, the brewery typically has a few traditional Belgian beers and farmhouse ales on tap, as well as one or several of their famous sour "Goos."
If you're in the mood for more, head over to Nederland's two other craft brewery options. There's Busey Brew's smokehouse & brewery and Very Nice Brewing Company.
Steamboat Springs: Mahogany Ridge Brewery & Grill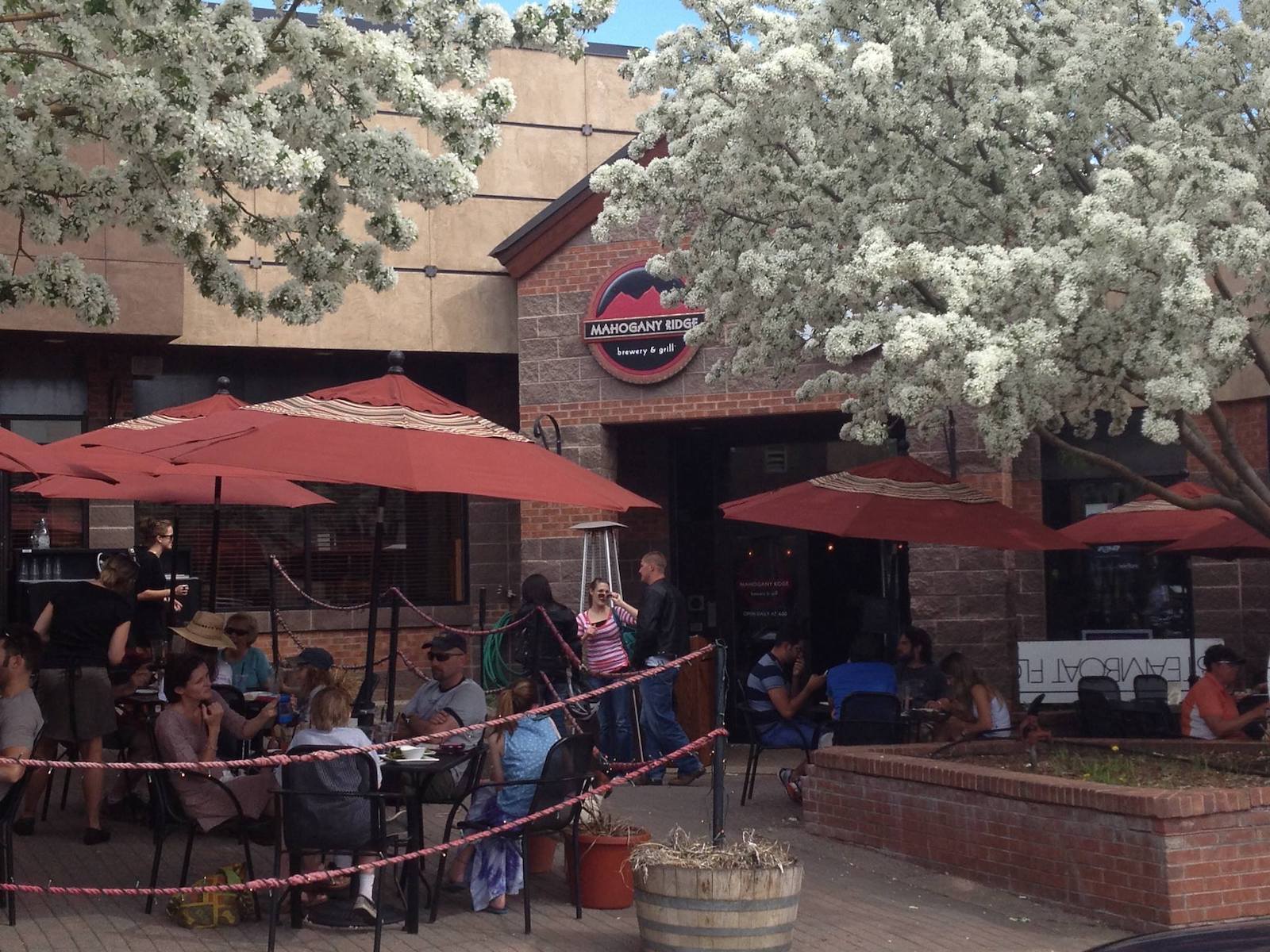 Whether it be apres ski or after a natural hot spring soak, Mahogany Ridge Brewery & Grill is one of the best places to grab a beer in Steamboat Springs. Brewed on-site, Mahogany is famous for its Alpenglow amber, a staple among its rotating tap list.
In addition to their homemade brews, the Mahogany Ridge Brewery & Grill offers wines, specialty cocktails, and a wide variety of menu options (including kids' meals) in a laid-back atmosphere. If you're in town for a while, make sure to also pop by Mountain Tap Brewery and Storm Peak Brewery.
Colorado Springs: Cerberus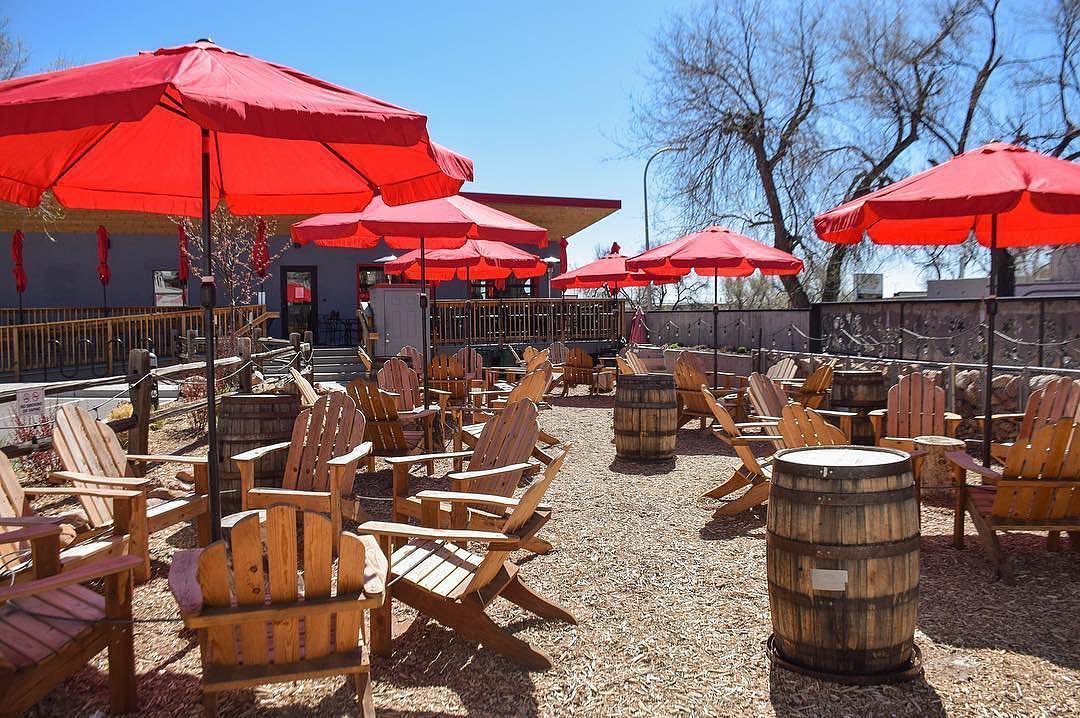 If you need a beer in Olympic City, head to Cerberus Brewing Co. for some of the best beverages in Colorado Springs. At any given time, Cerberus typically offers over 20 different beer options on draft, with both house and guest drafts available. With a focus on hop-forward recipes, Cerberus is an IPA-lovers dream, and the food menu has choices for every kind of appetite.
Due to its popularity, Cerberus can become very busy, so visitors should plan for long wait times on weekends and evenings. Other area options include Pikes Peak Brewing, Phantom Canyon Brewing, and Goat Patch Brewing.
Pueblo: Shamrock Brewing Company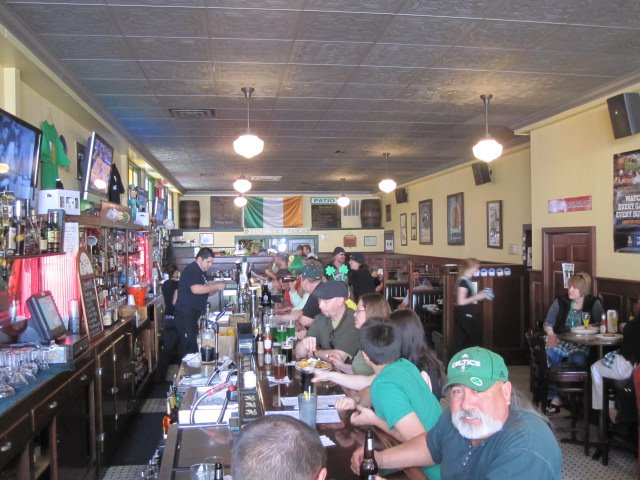 When in Pueblo, the Shamrock Brewing Company can provide a transformative experience for patrons that believe they have stepped into an authentic Irish pub on the Emerald Isle. Inside, the cozy booths and long bar offer a homey atmosphere to enjoy the establishments' fine food and brews.
The Shamrock Brewing Company was Pueblo's first craft beer manufacturer, founded in 2005 as an expansion on the existing 60-year-old Irish pub. For the authentic experience, we suggest ducking in the Shamrock for an Irish Red or an Irish Porter to wash down any of the family-friendly food menu items.
Greeley: WeldWerks Brewing Co.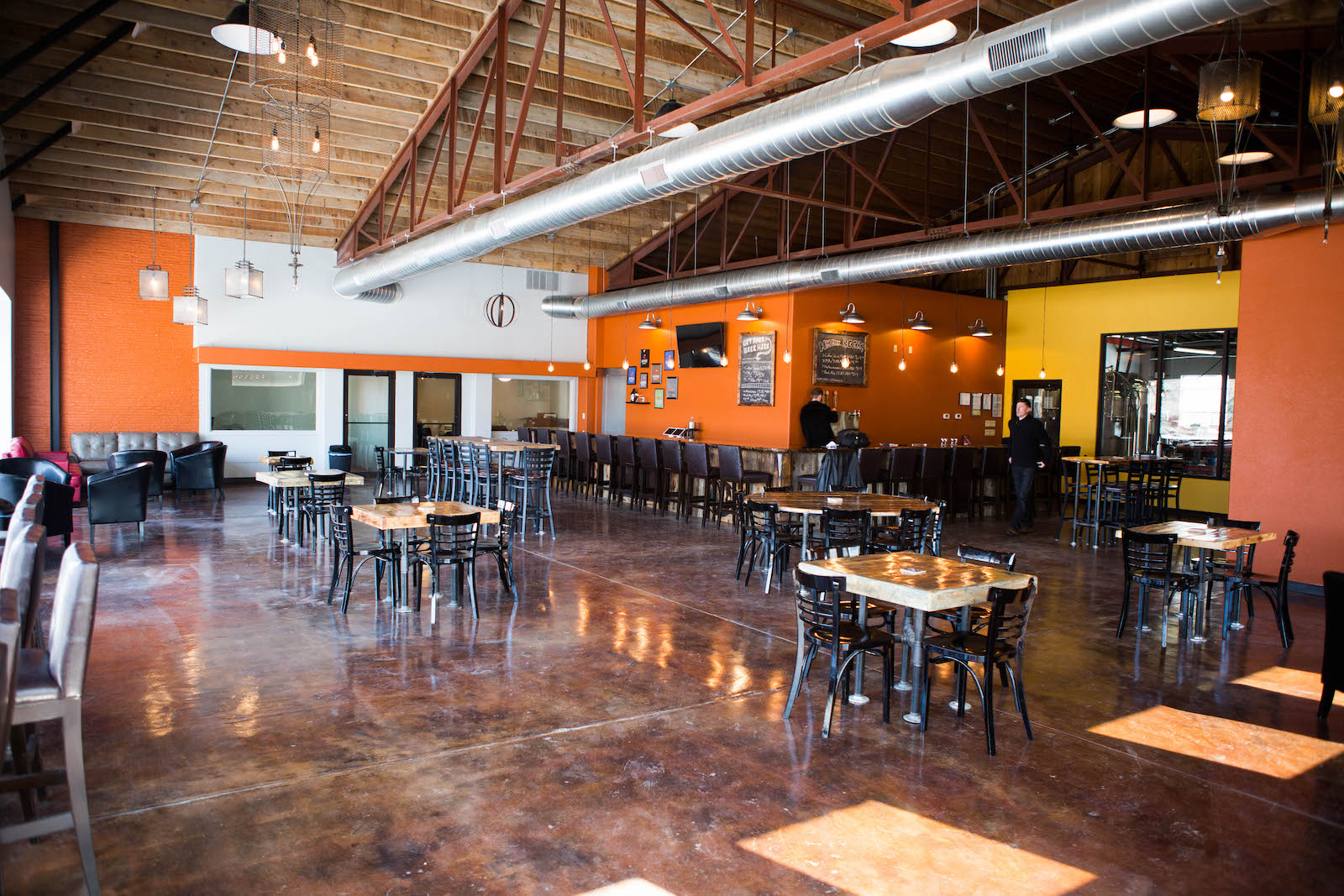 WeldWerks Brewing Co. is a world-class beer producer with a large, inviting taproom located in downtown Greeley, Colorado. The award-winning brewery specializes in developing inventive IPAs but is also renowned for its stouts, porters, wheats, pilsners, and sours.
With over 20 beers on tap at a time, we recommend getting a flight for the full WeldWerks experience. If you happen to find yourself down near Colorado Springs, WeldWerks also maintains a satellite taproom between Old Colorado City and Manitou Springs to sample their popular, experimental beers.
Dillon: Dillon Dam Brewery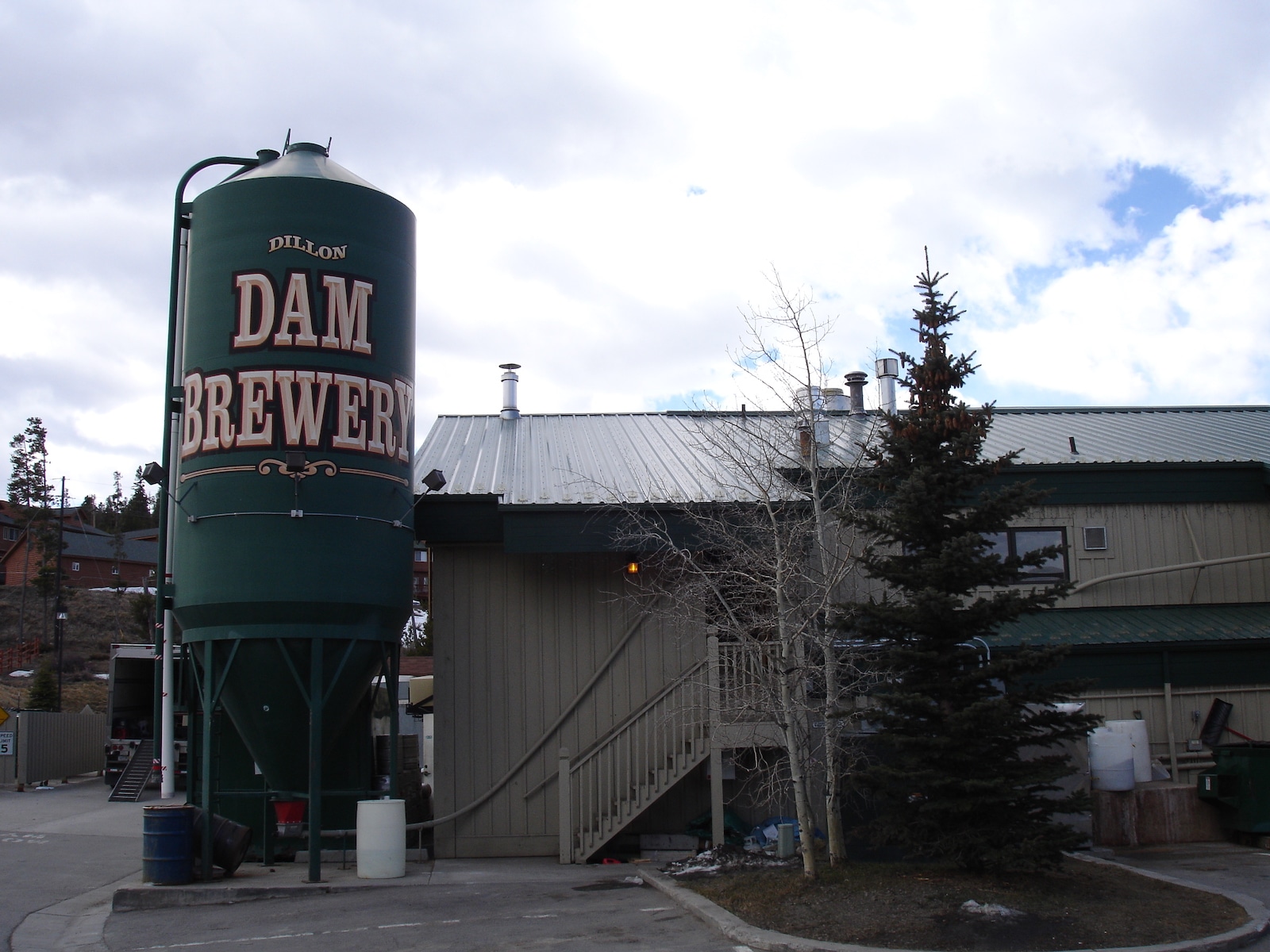 Featuring 2-stories of stunning reservoir and mountain views, the Dillon Dam Brewery is one of Summit County's best places to stop in for a drink. Opened in 1997, the Dillon Dam Brewery offers indoor and outdoor drinking and dining options with a massive menu of quality choices.
On-site, the Dillon Dam Brewery offers a self-guided brewery tour to learn more about the facilities and brewing process. After, it is also possible to continue your Dillon brewery crawl with a drink at either Angry James or Pug Ryan's Brewery.
Eagle County: Vail Brewing Company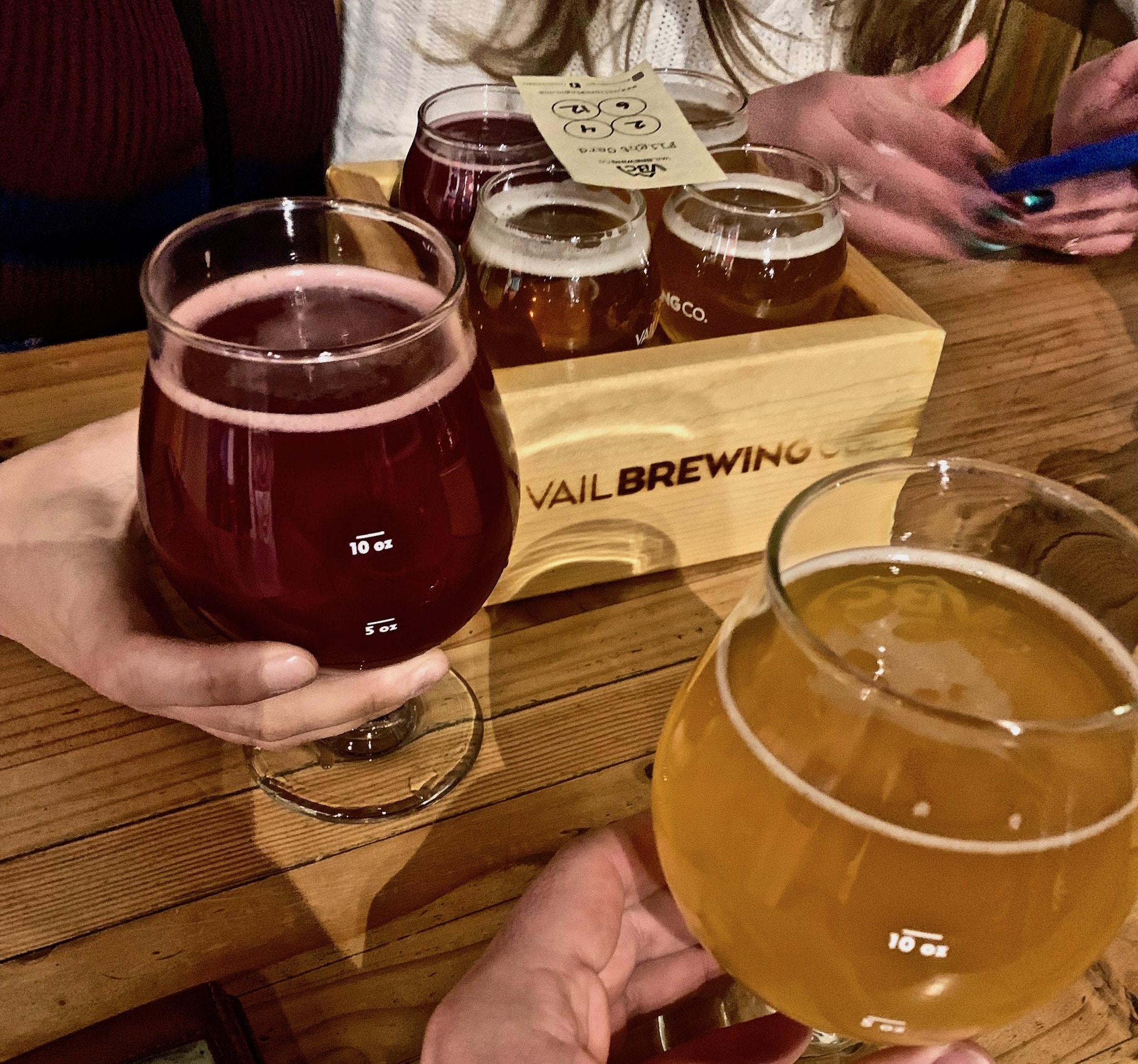 Heading west into some of Colorado's most popular skiing territory, Eagle County boasts hundreds of alpine slopes and a handful of great microbreweries. Although a drink at one of 7 Hermits Brewing's two locations is never a bad idea, we strongly suggest all Eagle-Vail visitors head to Vail Brewing Company for a great Colorado craft beer experience.
Like 7 Hermits, Vail Brewing has a town of Vail location, but its main brewery is located in Eagle-Vail, where you can sip tons of beer and enjoy tasty rotating food truck options. There's also a dispensary attached to the same building. The brewery is situated off of US 6 and is best approached via the Minturn or Eagle-Vail exits from I-70.
A previous version of this article chose Bonfire Brewing as its beer recommendation, and it would've been the best entry…had the brewery survived. The owner of Bonfire passed away during a backcountry ski tour, which eventually led to the permanent closure of the iconic staple. Maybe in the future, Bonfire Brewing will resurrect itself, but for now, Vail Brewing and 7 Hermits should keep most people satisfied.
Estes Park: Rock Cut Brewing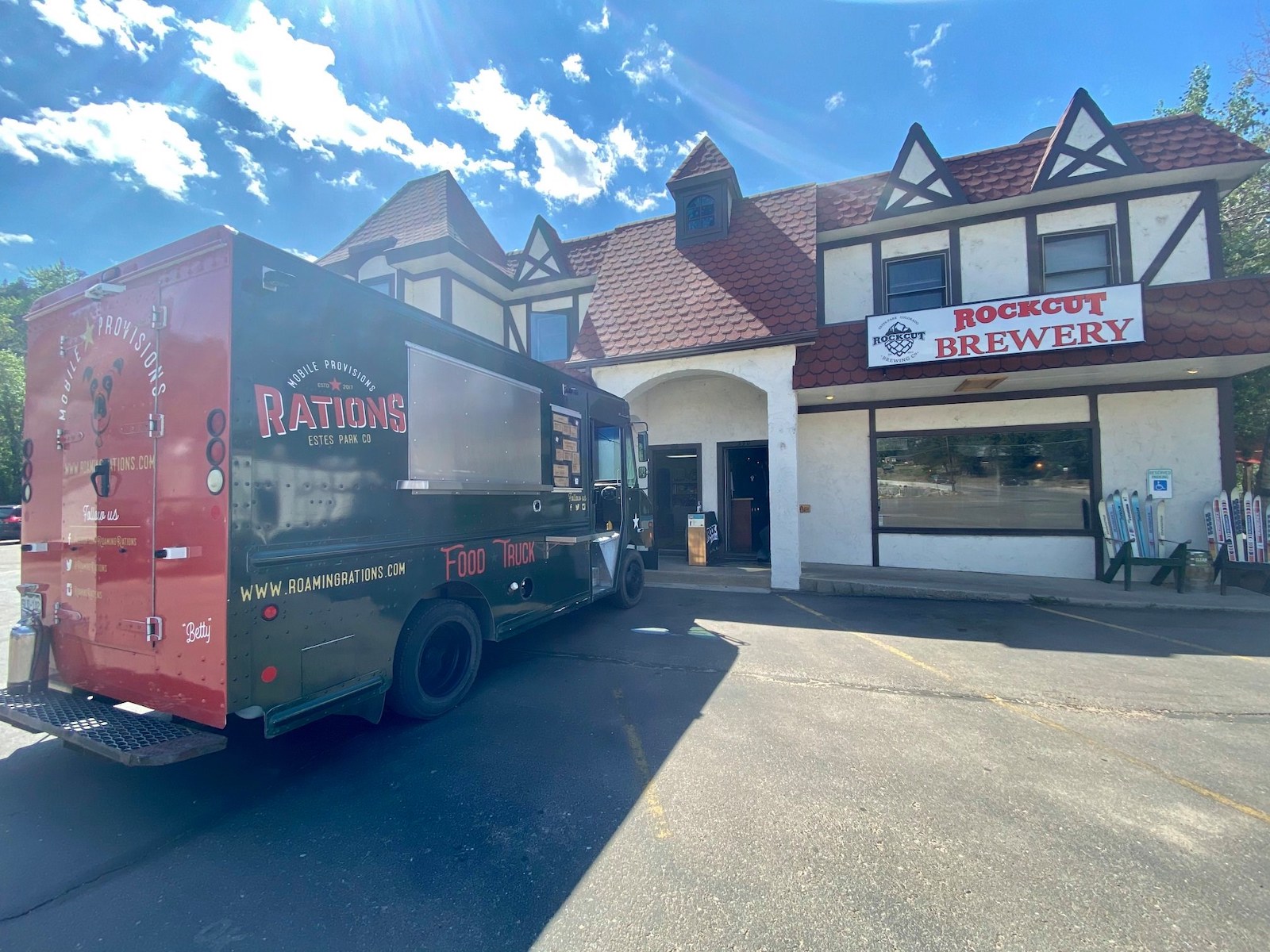 If you're looking for a freshly brewed beer in the gateway to Rocky Mountain National Park, we recommend enjoying the atmosphere and beverages of Rock Cut Brewing. Located on the Big Thompson River a few blocks from the center of Estes Park, Rock Cut Brewing has been serving delicious craft beer since 2015.
Featuring an indoor and outdoor seating area and frequent food truck service, Rock Cut is perfect for getting away from the crowds and enjoying Estes Park's panoramic views. While in town, you can also sample local brews at Estes Park Brewery close by or at Avant-Garde Aleworks near Lake Estes.
Grand Junction: Rockslide Brewery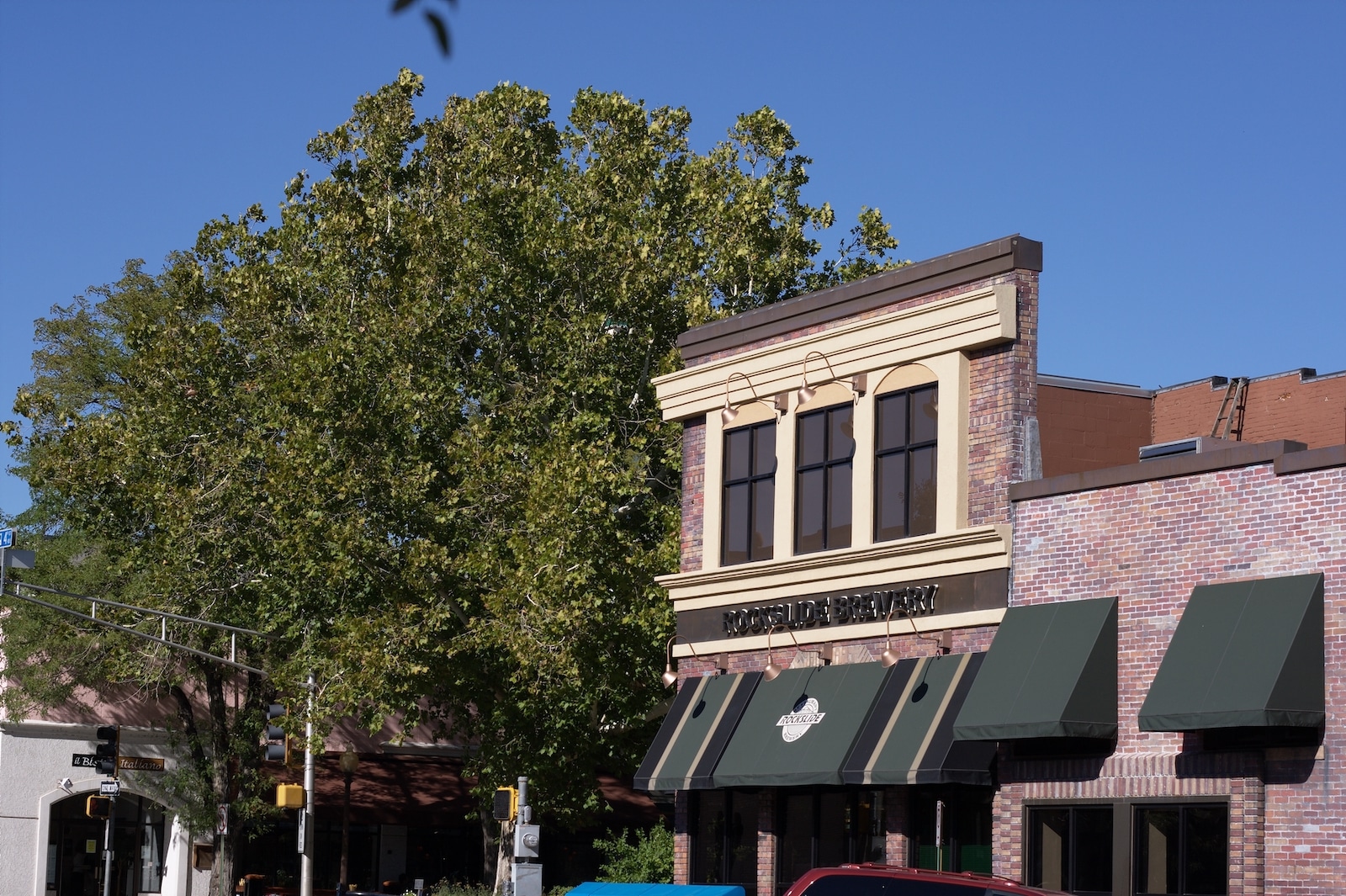 In western Colorado, few watering holes quite do the trick like Rockslide Brewery on Main Street in Grand Junction. Rockslide is a local favorite, famous for both its draft beers and much-better-than-average pub food. For the full Rockslide experience, we recommend trying the Rabbits Ears Ale alongside a bison burger or salmon fish and chips.
If you're looking for a nightcap at another great Grand Junction establishment, we suggest simply heading around the corner to Ramblebine Brewing Company for a drink in their inviting indoor/outdoor atmosphere.
Durango: Steamworks Brewing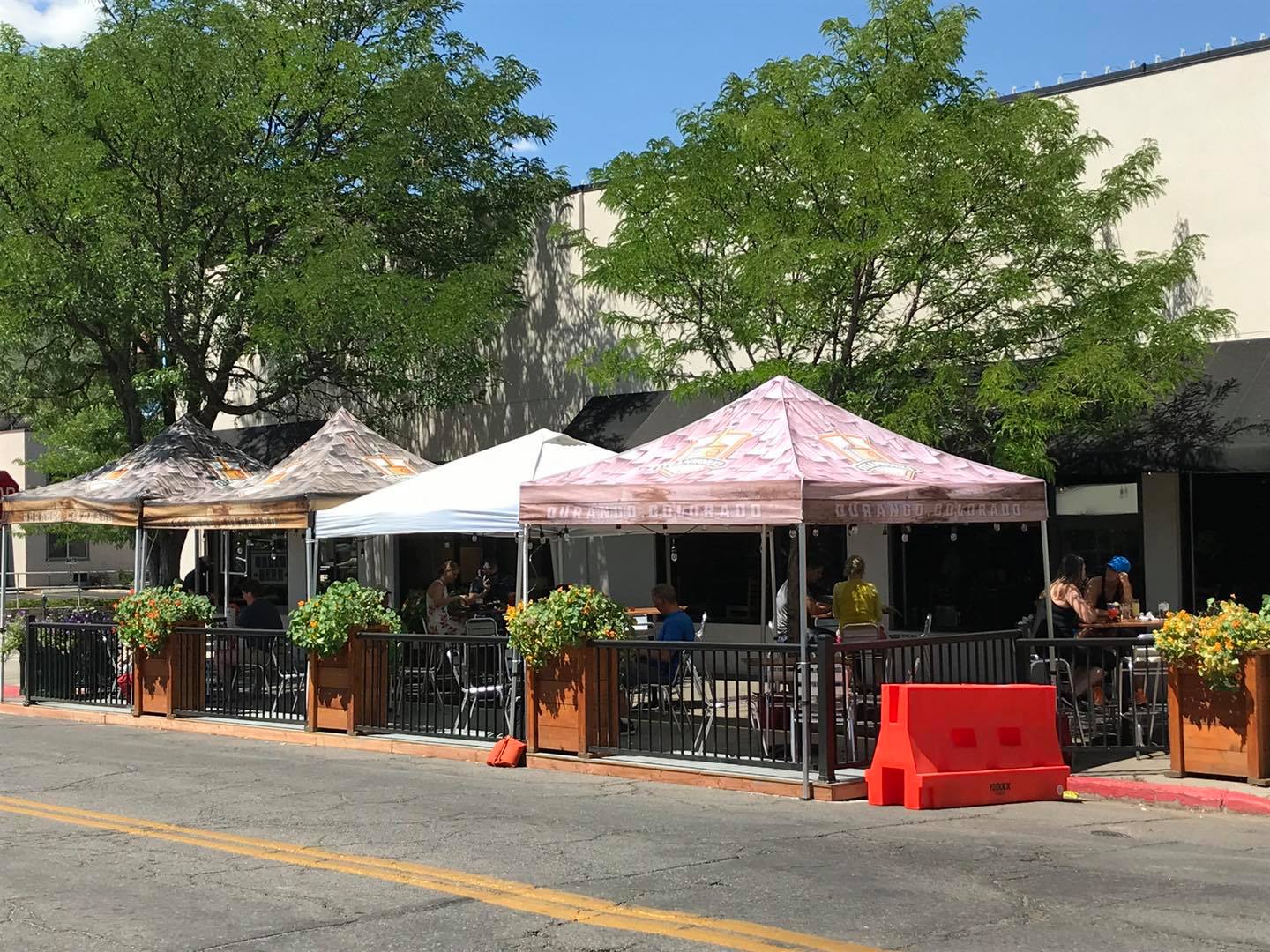 Trying to find the best brewpub in the San Juan Mountains? You may have your prayers answered at the Steamworks Brewing in Durango. Located just off Main Street, a few blocks from the Animas River, Steamworks offers over a dozen inventive beers on tap with an eclectic food menu for everyone to enjoy.
Boasting 1,000's of five-star reviews from satisfied customers on social media, typically large crowds and wait time are the only drawbacks to dining and drinking in this southwestern Colorado staple. Patrons are encouraged to plan ahead and reserve their tables online.
Durango is not without its alternative options as well. Area favorites include Ska Brewing, Animas Brewing, and Carver Brewing. The smaller town of Bayfield, roughly a twenty-minute drive east of Durango, also sports its own craft option with Bottom Shelf Brewery.
Breckenridge: Breckenridge Brewery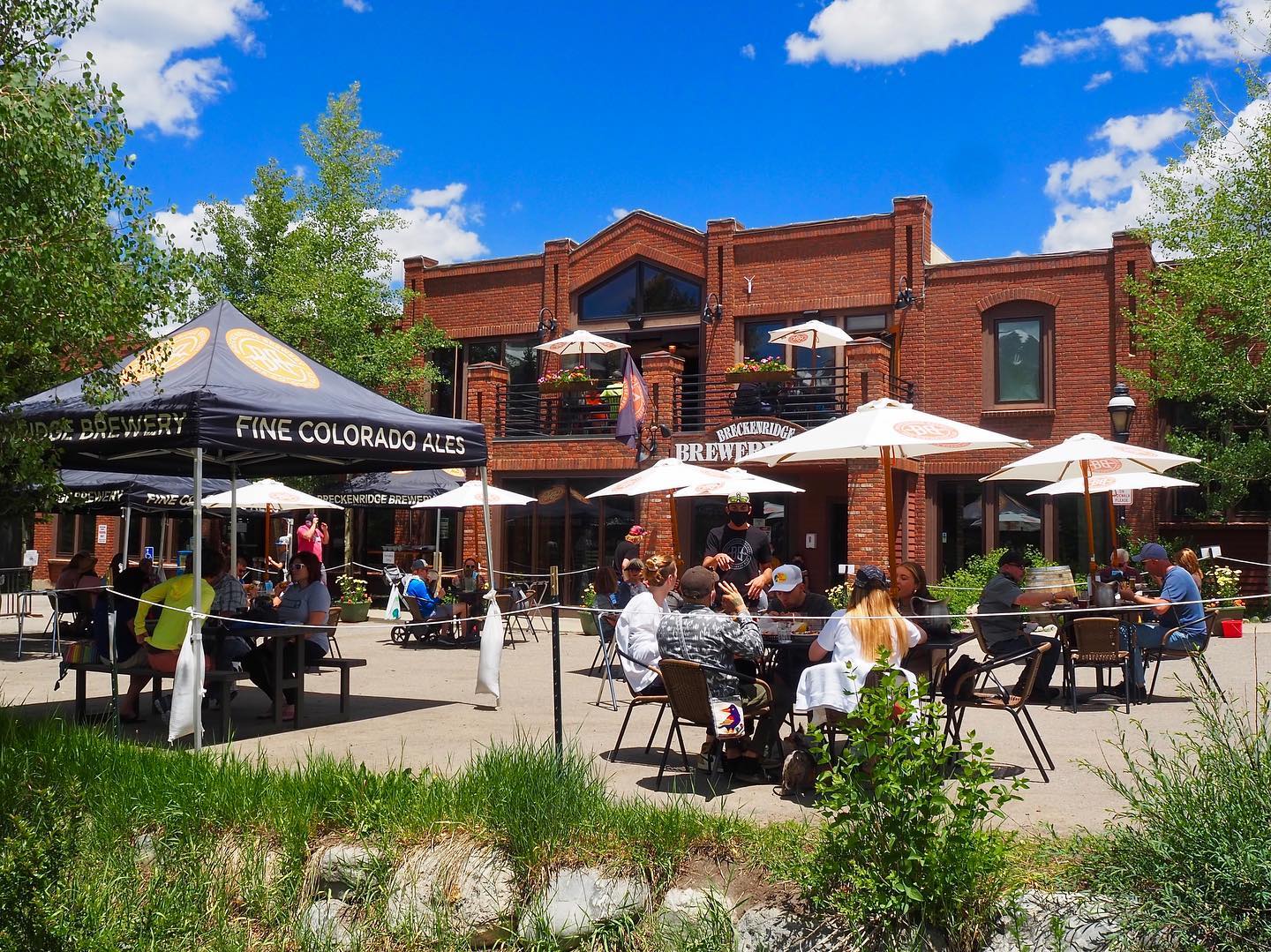 Finally, we'd like to mention Breckenridge Brewery, one of Colorado's most famous craft beer manufacturers, supplying products available in over 40 states. Just south of Denver, the Breckenridge Brewery is currently headquartered in their massive production facility and restaurant in Littleton.
In Summit County, the brewery still maintains its original brewpub in Breckenridge, the eponymous mountain town where the company was founded in 1990. If you can't make it to either location, thankfully, Breckenridge beers can be purchased and enjoyed throughout the state, available in a large percentage of Colorado's bars, liquor stores, and restaurants.
Those are among the most popular breweries in the Centennial State. Cheers!