The Denver Coliseum is a 10,000-seat indoor entertainment venue in the Elyria-Swansea neighborhood of Denver, Colorado. It hosts a variety of shows and events throughout the year, drawing spectacular crowds with its concerts, sporting events, competitions, and more.
History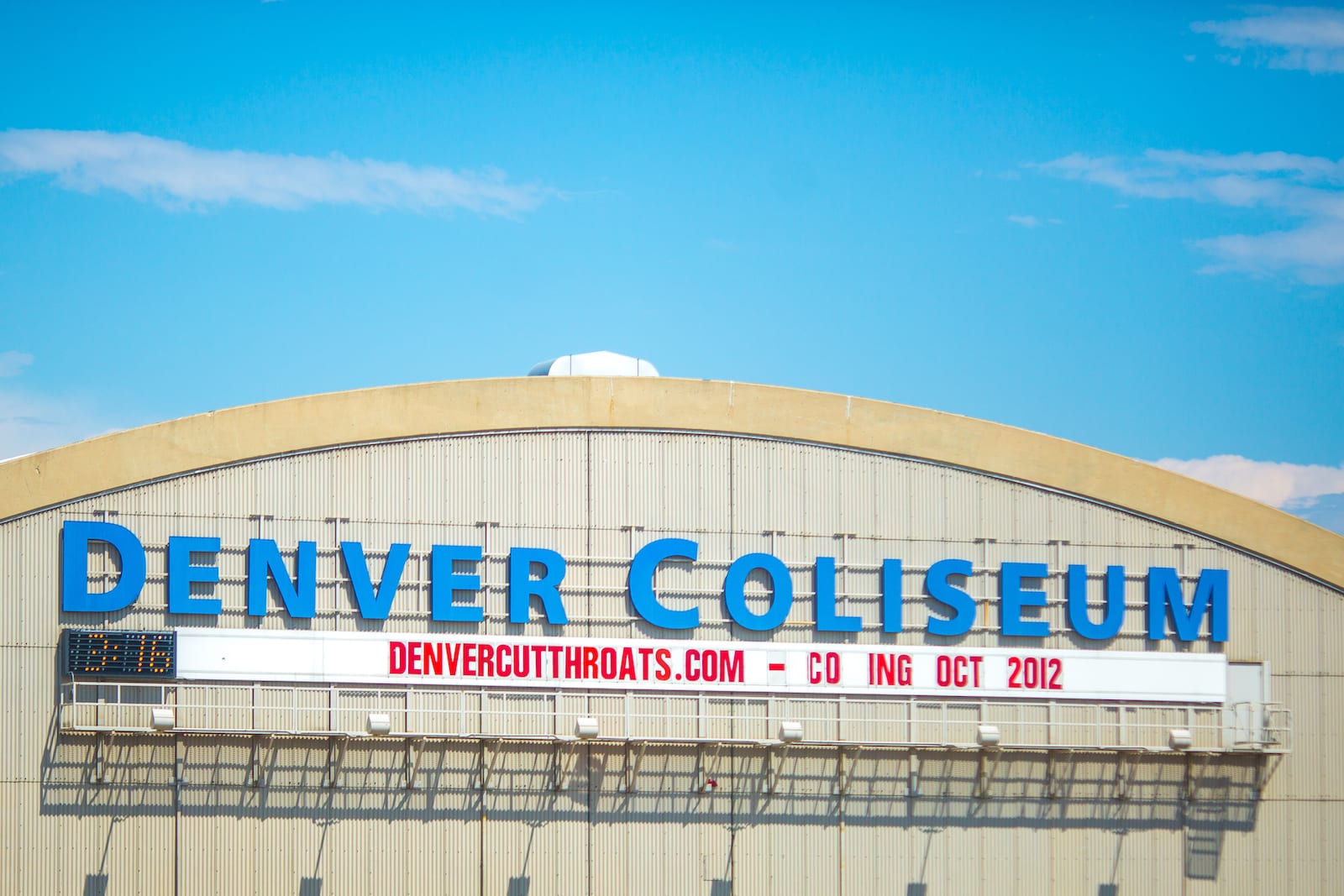 The Denver Coliseum opened in 1951, but its roots came much earlier. It was built on the same land where the 1868 Denver Pacific Railway's Cheyenne line once stood. It took two years to complete construction, 1949-1951, and has since become an integral part of Denver's economy and entertainment.
In November 1951, the Coliseum opened its doors to the Shipstads & Johnson Ice Follies, who performed 6 shows at the arena in less than a week. It was not until January 1952, however, on the eve of the Coliseum's first National Western Stock Show, that it was officially dedicated.
The Coliseum Today
Today the Denver Coliseum has expanded beyond ice skating and stock shows to include a diverse range of both annual and special events. It's a short distance from the center of Downtown Denver and convenient to many area hotels, restaurants, and bars.
Some of the events you'll find include:
Rodeos
Concerts
Roller Derby
Truck and Auto Shows
Motivational Seminars
Arenacross Competitions
High School and College Graduations
Basketball and Cheerleading Tournaments
Ice skating and stock shows continue to be an integral part of the Coliseum's event lineup. Shows are held throughout the week, and the calendar is updated frequently.
Notable Events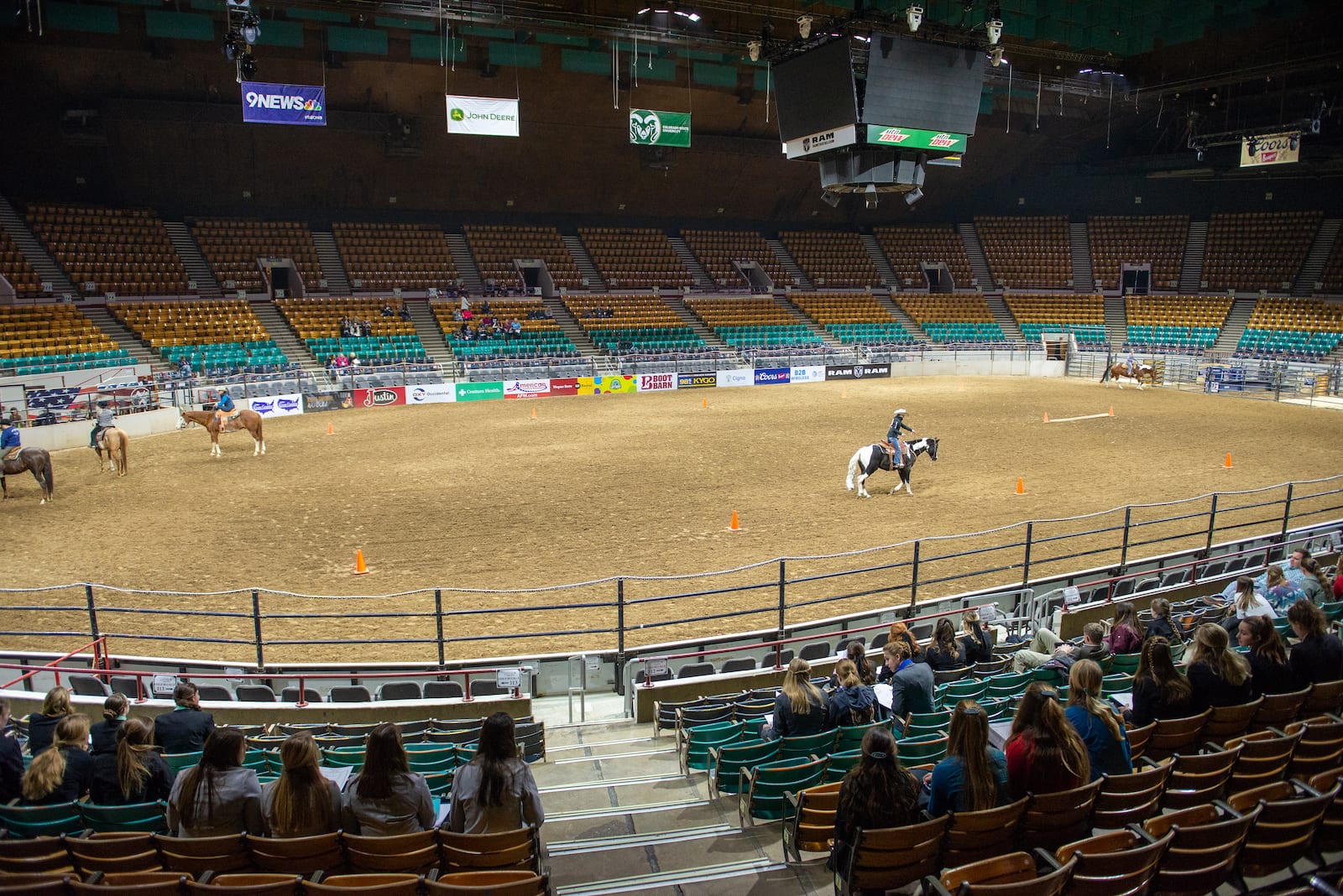 Several notable performers and events have appeared at the Coliseum since it first opened its doors. Past and current events, entertainers, and speakers include:
Elvis Presley—The King himself appeared at the Coliseum on the following dates: April 8, 1956 – 2 shows, November 17, 1970, April 30, 1973.
President Dwight Eisenhower—President Eisenhower appeared at the Coliseum October 8, 1962 during his western tour of the United States.
Ice Follies—Also known as Shipstads & Johnson Ice Follies, this is the event that started it all. Today, it's a subsidiary of Disney on Ice.
Disney on Ice—A staple in the world of traveling ice shows, Disney on Ice continues to draw visitors year after year.
The Denver March Pow Wow—An annual Native American social gathering complete with dancing, singing, and food.
CHSAA state volleyball—The Colorado High School Activities Association oversees volleyball for every high school across Colorado.
Denver Coliseum Mineral, Fossil, Gem, and Jewelry Show—This annual event is the largest mineral, fossil, and gem show in the United States.
Other noteworthy events include the Ringling Brothers and Barnum and Bailey Circus, Frank Sinatra, Led Zeppelin, and several Denver area hockey teams including the Cutthroats and Spurs.
Visitor Information
There is a main parking lot on site. Plan to arrive early as it fills up quickly. Fees vary according to event. Guests 2 years old and up require a ticket for entry, though prices for children's tickets may vary by show. Children two and under must sit in their parent's lap for the duration of the event.
ATMs are on site, and food and alcoholic beverages are available for most events. The Box Office and Will Call window are on site at the main entrance and open one hour prior to the doors opening. Visitors to the Coliseum are strongly encouraged to avoid lines and sell-outs by purchasing tickets online in advance.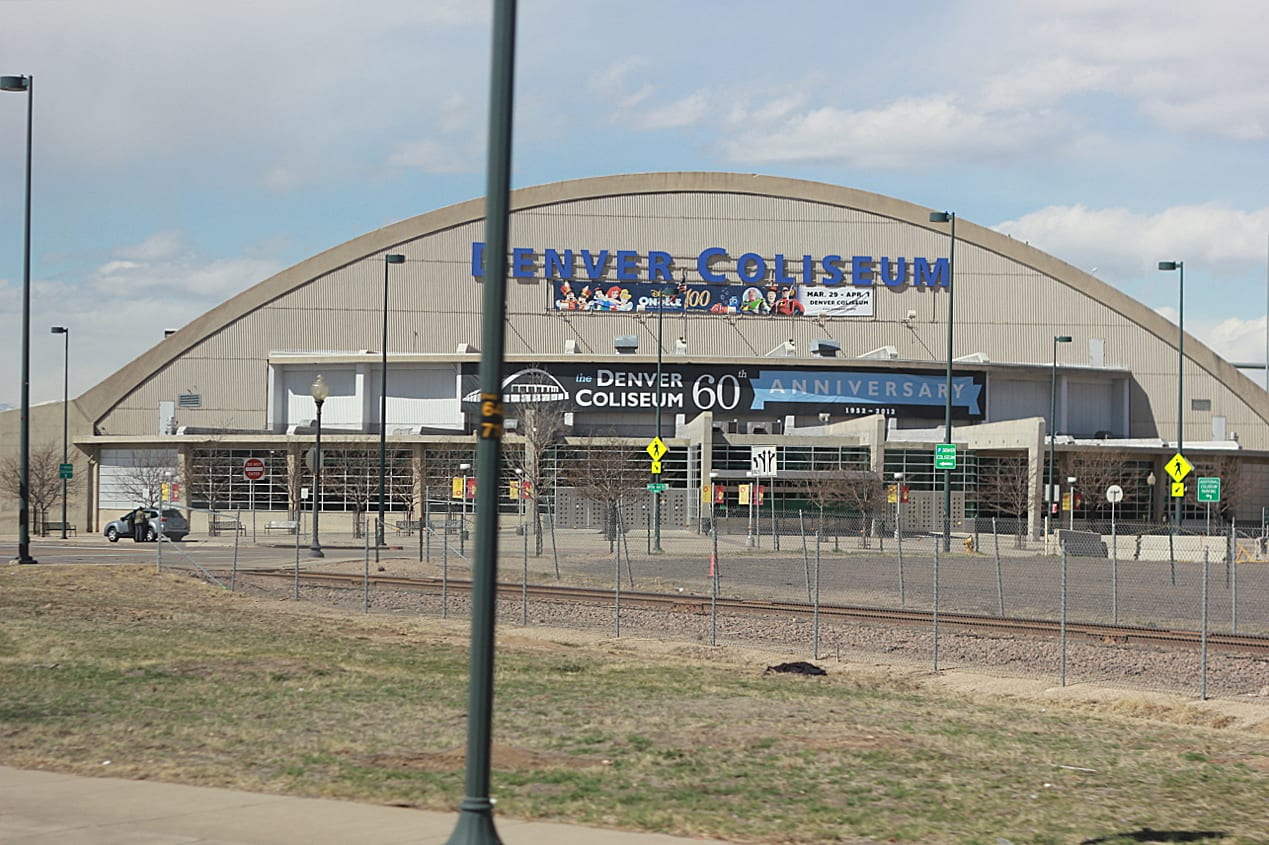 Details
Address: 4600 Humboldt St, Denver, CO 80216
Phone: 720-865-2475
Season: Year round
Website: denvercoliseum.com