[Roller Derby at Eagle Ice Rink. Photo: Randy R] A sure exciting venue all-year round, the Eagle Pool and Ice Rink is a 20-acre facility that offers two recreation areas. It's located in Eagle, thirty miles west of Vail.
During fall and winter months, their NHL-sized (24,478 sq. foot) indoor ice rink offers public skating, skating programs, hockey for children & adults, and roller derby. The rink has a maximum seating of up to 300. The complex has lockers, restrooms and an equipment rental area, and can serve as a great place to host special and private events.
During summer, they offer an exterior pool with lap lanes, a diving area, a shallow section, a 150-foot water slide, and a "Willy the Frog" slide for children. Additionally, there is also a tennis court and a bike park.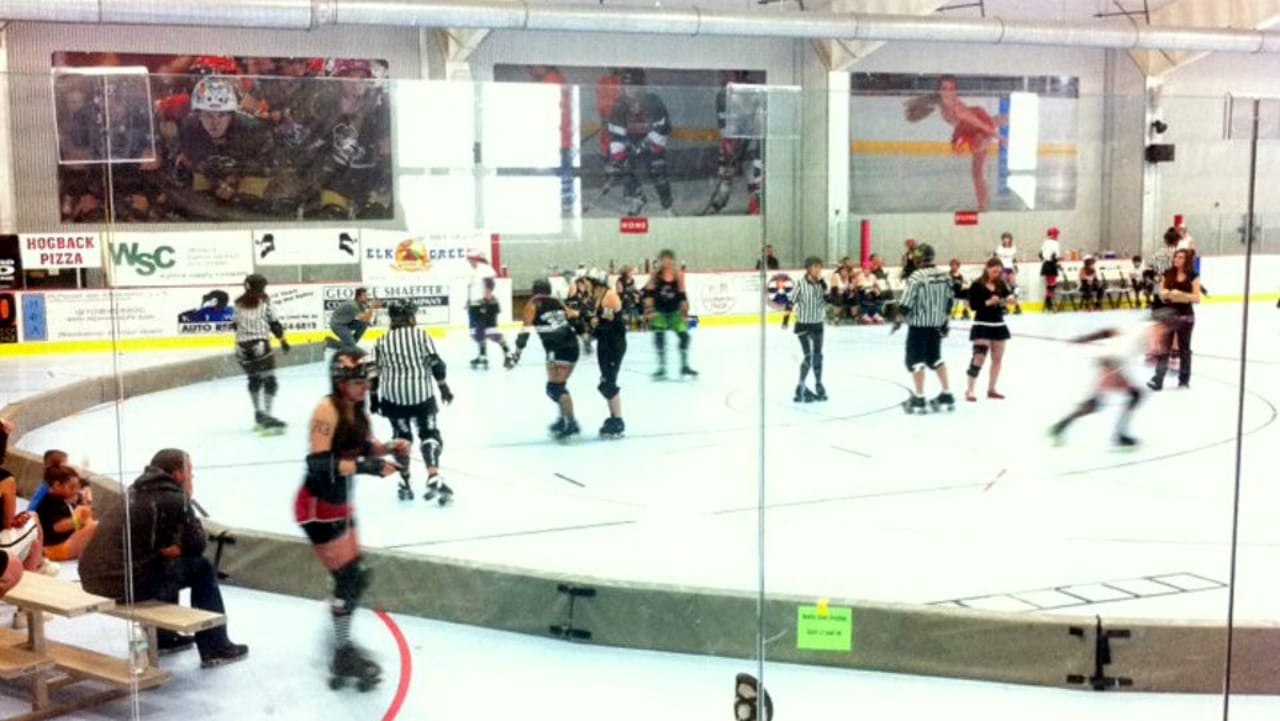 Details
Address: 1700 Bull Pasture Rd, Eagle
Phone: 970-328-5277
Season: Year round
Website: wecmrd.org