Outdoor lovers looking to spend the weekend camping with family, sampling cider, and stargazing should check out HESTIVAL. Taking place in Hotchkiss, this 3-day event offers a myriad of activities including excursions, live music, hiking, and mountain biking.
An event for all ages, HESTIVAL dates are TBD for 2024 at Big B's Delicious Orchard. While those above the age of 18 are required to have a ticket, individuals 17 and younger are welcome to attend the event for free. Moreover, well-behaved 4-legged friends are also allowed to attend.
With full amenity camping, happy hours, and a chance to visit Black Canyon of Gunnison National Park as well as plenty of food and drinks, HESTIVAL is a great way to enjoy the great outdoors this spring.
Nearby Accommodations
If you need a place to crash before or after the event, check out the Hotchkiss Inn or the best hotels in nearby Delta.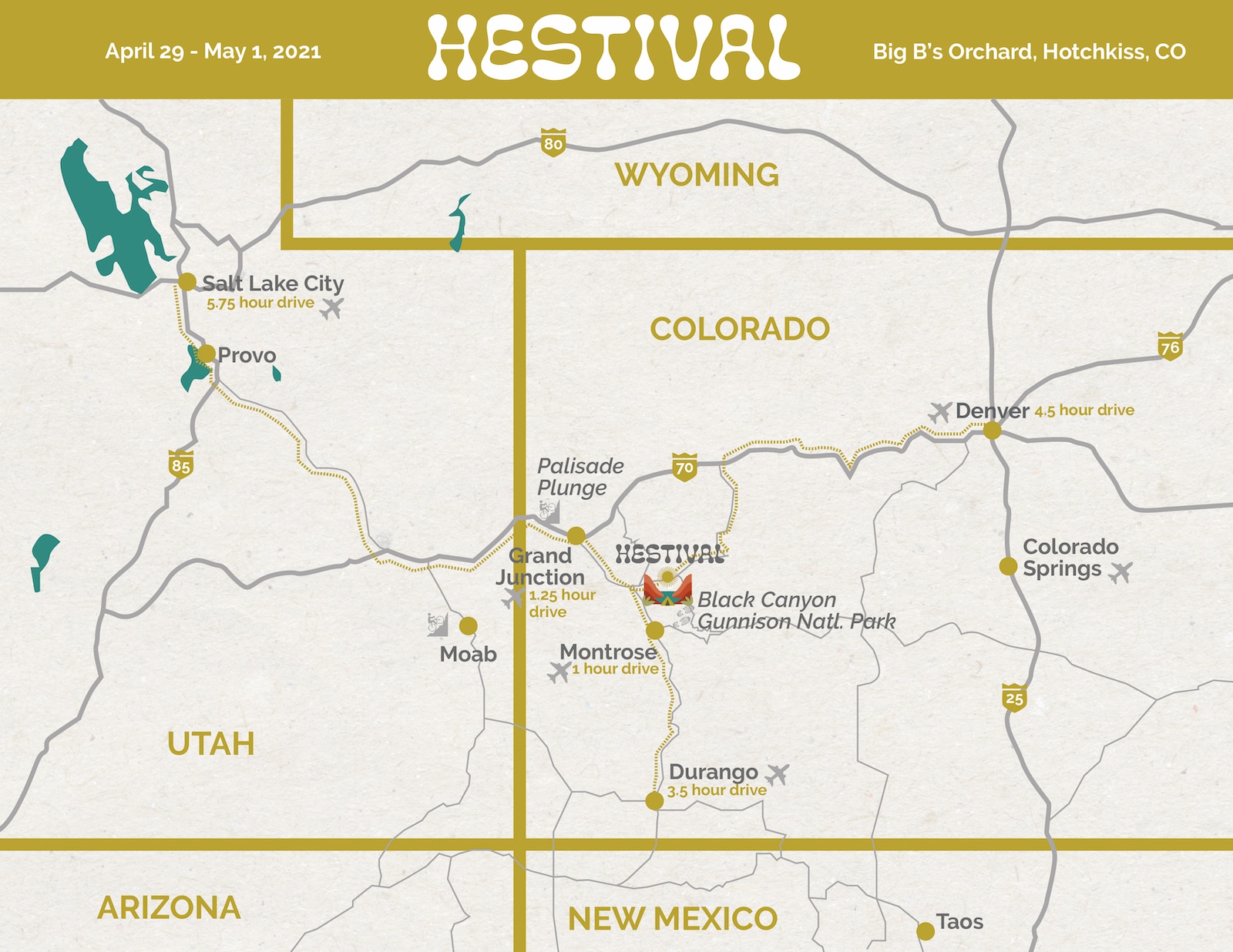 Details
Address: Big B's Delicious Orchards, 39126 CO-133, Hotchkiss, CO 81419
Dates: TBD 2024
Cost: Ticket | Anyone below 18 is free