Relive the old ways of the West with this upcoming event happening in May. Enjoy three days of fun the way it was done back in the day.
The festival will be happening from Friday to Monday, May 26th thru 29th, 2023 at Moffat County Fairgrounds in Craig. Loads of activities await those who want to be part of this once-a-year celebration. These include: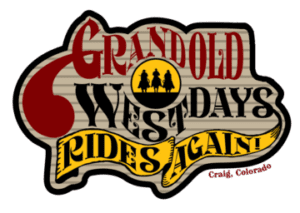 Cowboy Shooting Action
Iron Man Ranch Bronc Riding
Old West Festival Arts & Crafts
Brown's Amusement Carnival
Adventure Zone Kid's Bounce House Extravaganza
Parrothead's Beer Garden
Live Music
Late Night Comedy Show
Old West Shoot Out Golf Tournament
Yampa River Ranch Rodeo
Nearby Accommodations
Check out the best hotels in Craig.
Details
Address: 640 E Victory Way, Craig, CO 81265
Date: Friday – Monday | May 26 – 29, 2023
Website: grandoldwestdays.com