Fall is a remarkable season in Colorado, one that offers recreation from both summer and winter. Keep your spirits high into winter by attending some favorite fall festivals. The best fall festivals in Colorado include everything from beer tastings and music concerts, to watching wildlife and coffin races.
Best Fall Festivals in Colorado
Fall takes place from late September through late December. With so many events happening each week, it's hard to narrow it down. We share a mix of annual fall festivals that are sure to keep you smiling. Make the most of your fall in Colorado with these top events.
1. Oktoberfests | September – October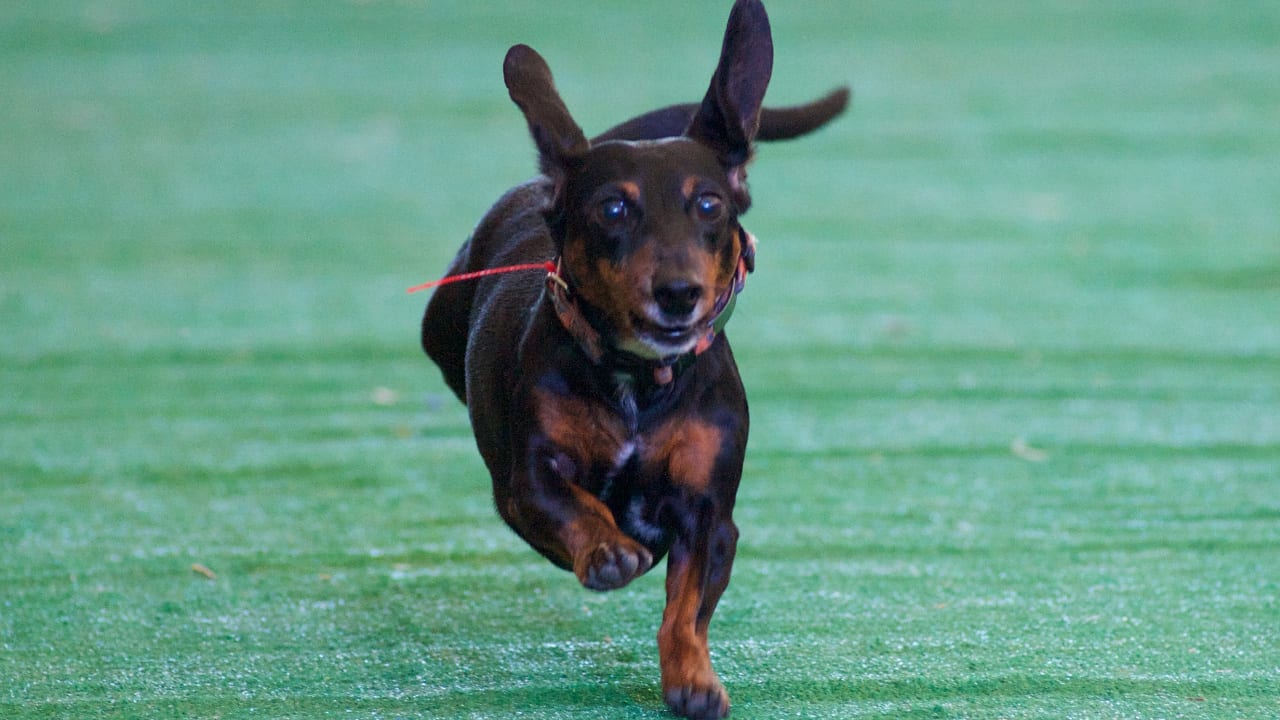 Oktoberfest, which originated in Munich, Germany, is one of the world's largest and most prominent festivals, generally held on different dates between mid-September until the first weekend of October. In Colorado, where German culture had a strong influence dating back mid-1800's, Oktoberfest is celebrated in many of its towns.
In Denver alone, this event is annually celebrated by nearly 400,000 people. Such as crowd-puller isn't it? The activities most associated with this festival are eating, dancing, and of course drinking beer. Other activities can go as quirky as mustache competitions, dog racing (dachshund race), and keg bowling. Oktoberfest events in Colorado are a treat for all the senses.
After all, it is not only about good beer, but also about good times.
2. Aspen Filmfest | September 21-26, 2021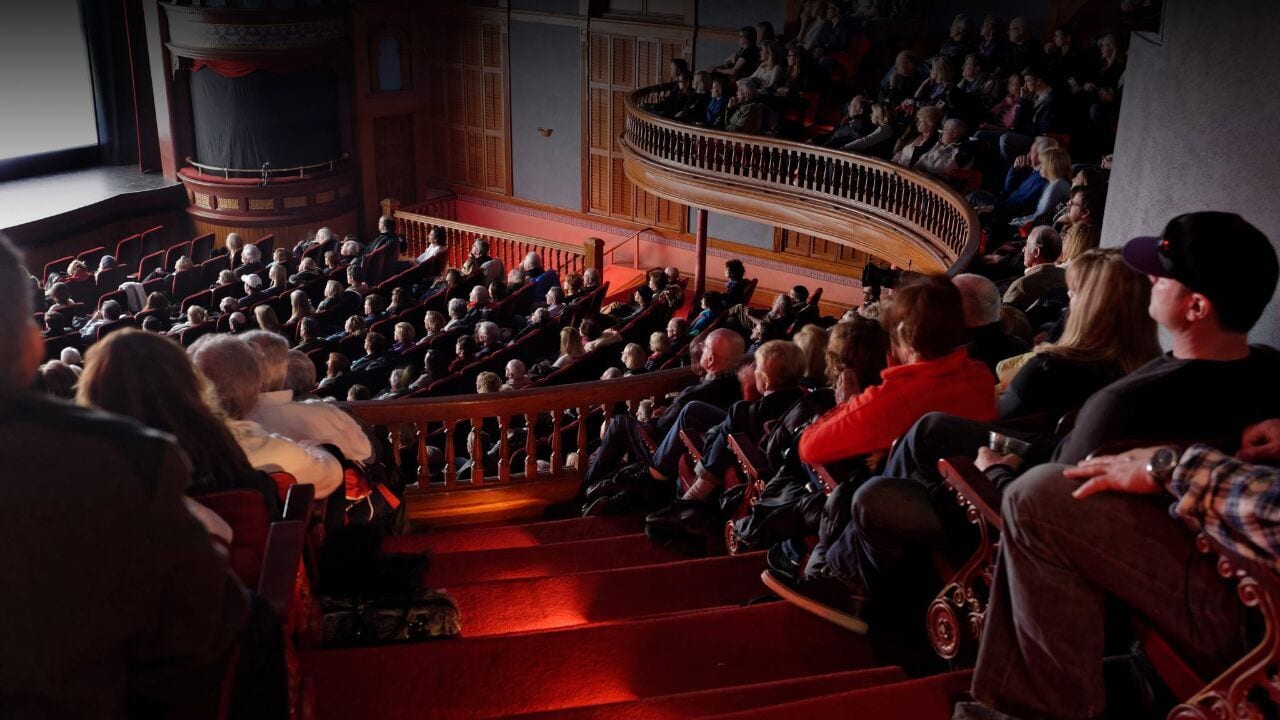 Considered as one of the most preeminent film gatherings in the West, this six-day Aspen event offers a feast of award-winning narrative and documentary features for film lovers and the general public alike. Running for almost four decades, Aspen Filmfest continues to thrive by showcasing a plethora of masterpieces from both seasoned and aspiring filmmakers.
A total of 20 films, most of which are women-themed, have been selected for screening this year. This is not only an opportunity for the cinephiles to see the greatest films but also an opportunity for them to closely get in touch with some of the filmmakers during a series of panel discussions.
3. Elk Fest | October 2-3, 2021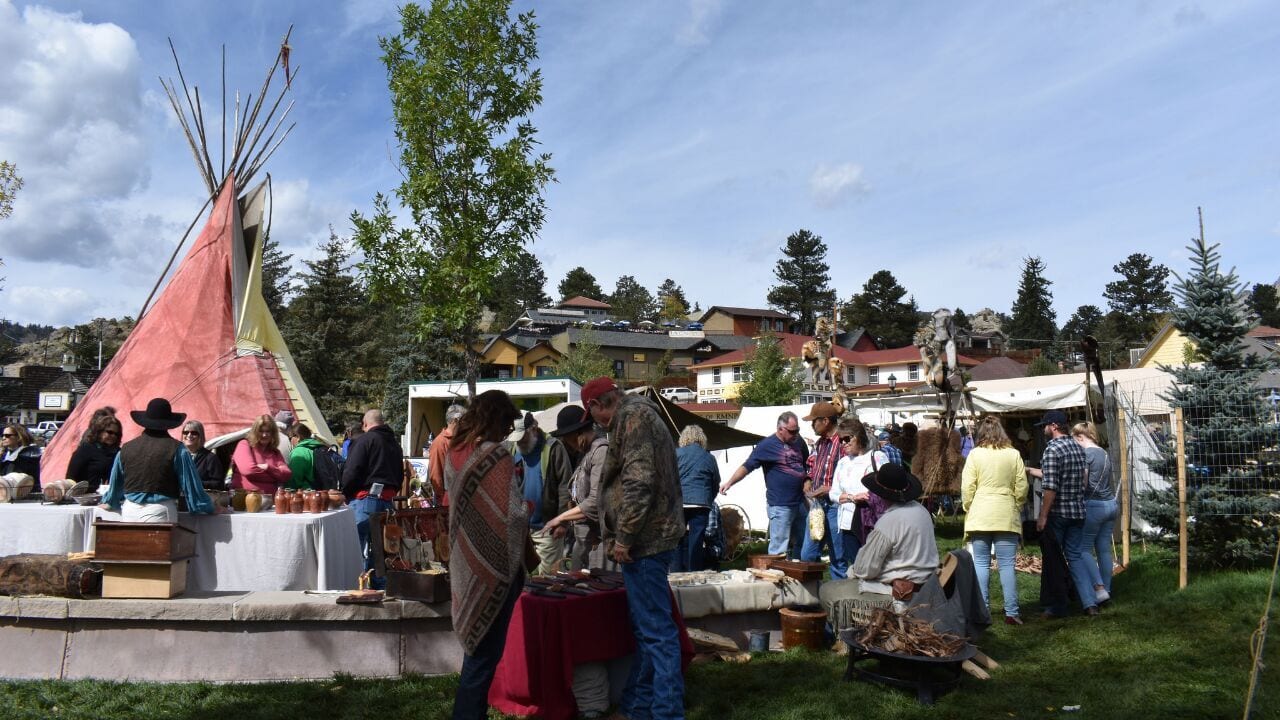 Annually, thousands of people go to Estes Park to experience two days of all things Elk. This event has plenty to offer to everyone, especially wildlife enthusiasts. There are Elk cuisine, Elk exhibits, Elk booths, and other Elk-inspired activities. There is also the highly-participated Bugling contest, which is considered the "center" of the event.
In Elk's language, the louder the bugling, the more intimidating and stronger the bull is. Simply put, this is the male elk's own way of attracting the opposite sex. But every Elk Fest experience won't be complete without the actual viewing of Elks, especially during their rutting season. The best viewing times are during dusks and dawns.
Elks can be seen almost everywhere, just do not forget to respect these beasts and maintain your safe distance.
4. Great American Beer Fest | October 6-8, 2022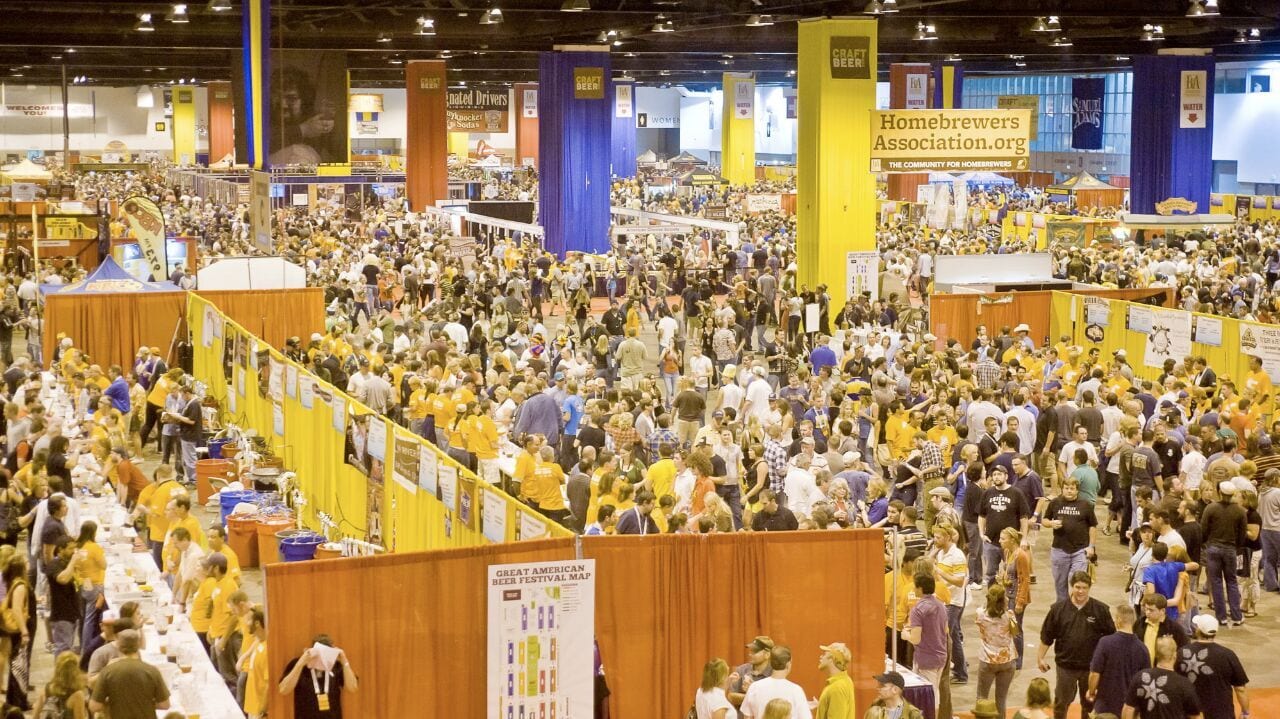 Want a single event wherein you can get a taste of the best beers ever served in the U.S.? Then this one is for you. The Great American Beer Fest is a three-day annual convention being held in Denver since 1982. This is such a pioneering event that invites nearly 800 breweries every year.
Competing in nearly 100 different categories, the breweries submit their entries to be judged by a panel of experts. Gold, silver, and bronze medals are at stake, though not every category necessarily gets a medal. Beer lovers are given two days to bust some suds before the awarding proper.
You may not even be able to try everything that is being offered in an event this big, but bringing a list of the beers you want to taste would be really helpful.
5. Knock Your Boots Off Beer Tasting & Chili Cook-Off | TBD 2021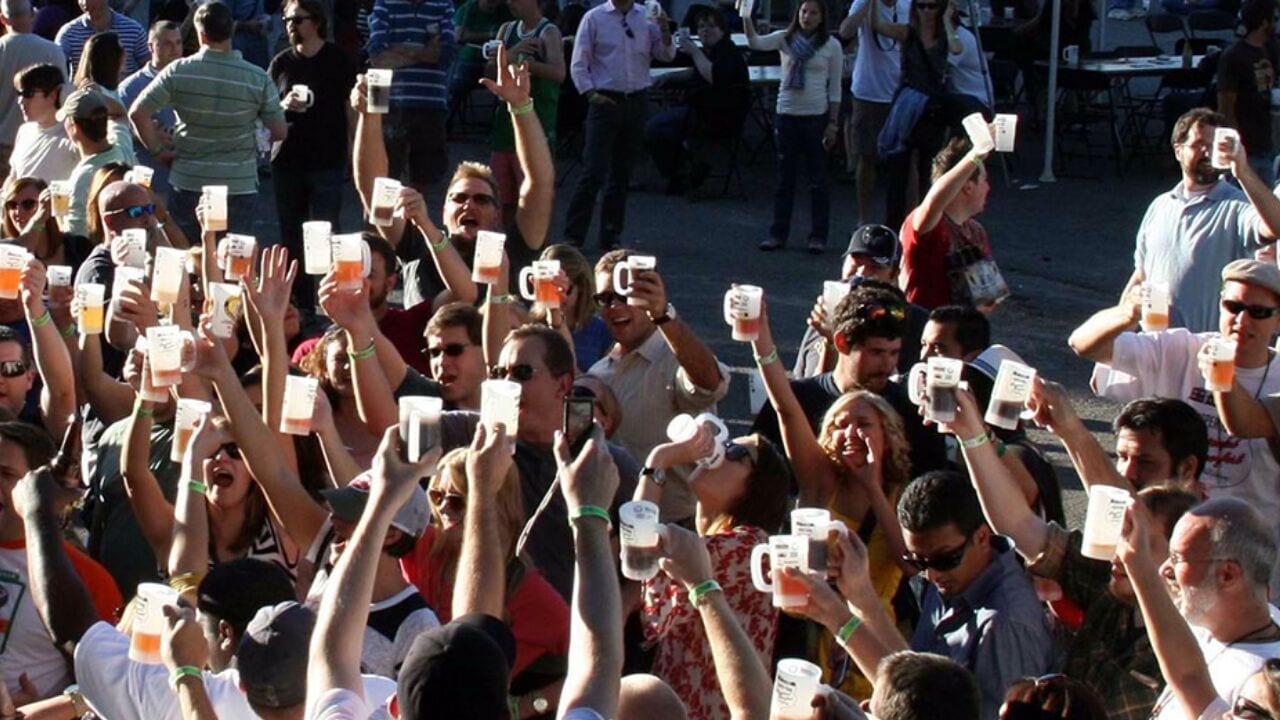 Calling all cerevisaphiles out there! This one is for you again – just coupled with something savory on the side. This is probably another single event within the U.S. wherein one can get a taste of as many beers as they want. This is a relatively new festival within Colorado, held annually in Golden.
Already in its 10th year, Knock Your Boots Off spotlights the best chili and beer masterpieces of the West. This festival does not only aim to satisfy everyone's taste buds but also aims to benefit people in need by donating a portion of its earnings to the scholarship fund of Golden High School and St. Jude Children's Hospital.
This is not only about fulfilling your adventurous cravings, but also about being charitable in the most satisfying way possible.
6. Emma Crawford Coffin Race | TBD October 2021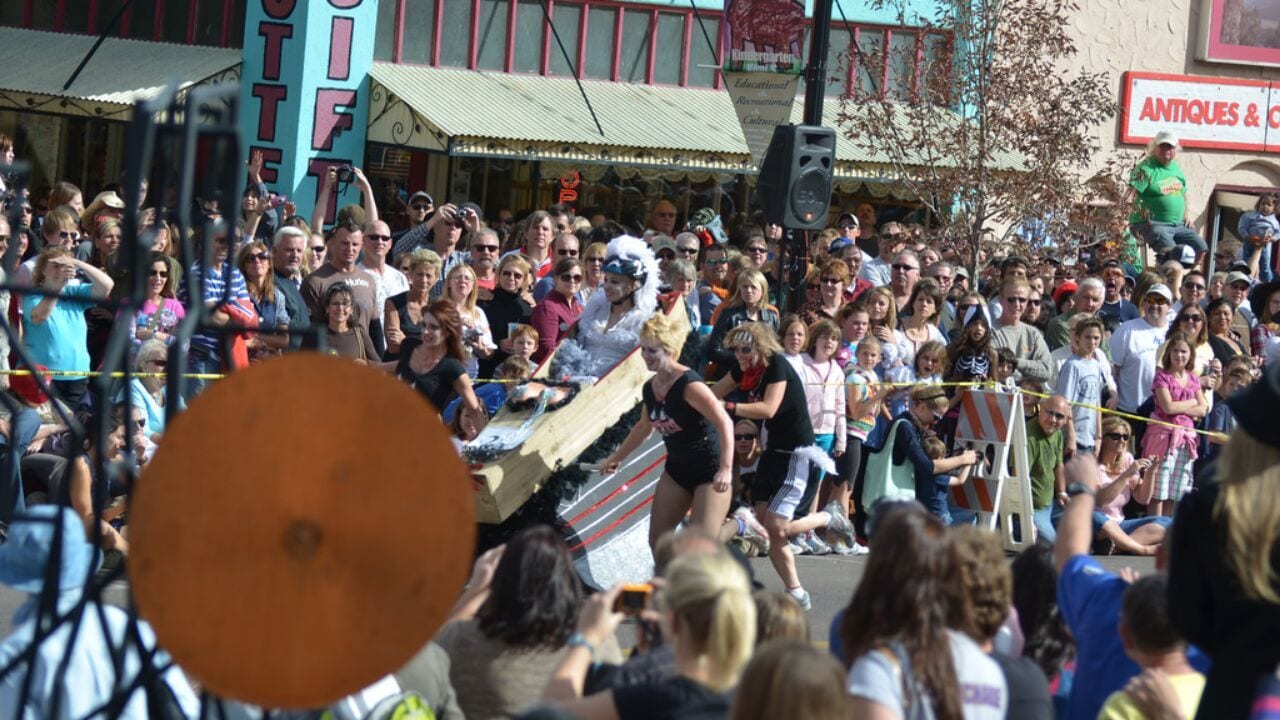 Every country has its own way of commemorating the dead, whether out of respect or fear of ghostly vengeance. But how would you celebrate a disturbing town story of a notable person and at the same time, boost local tourism? Manitou Springs, in Colorado, has perfectly found a way of doing just that!
The Emma Crawford Coffin Races & Parade is an event being annually held just days before Halloween. The rule is very simple: form a team of one "Emma" and four "Runners" dressed in the most creative costume and have them race towards the finish line, and Voilà! You now have an uncanny and crazy spectacle for everybody's amusement. Now, who says funerals cannot be fun?
7. Georgetown Christmas Market | December 4-5th and 11-12th, 2021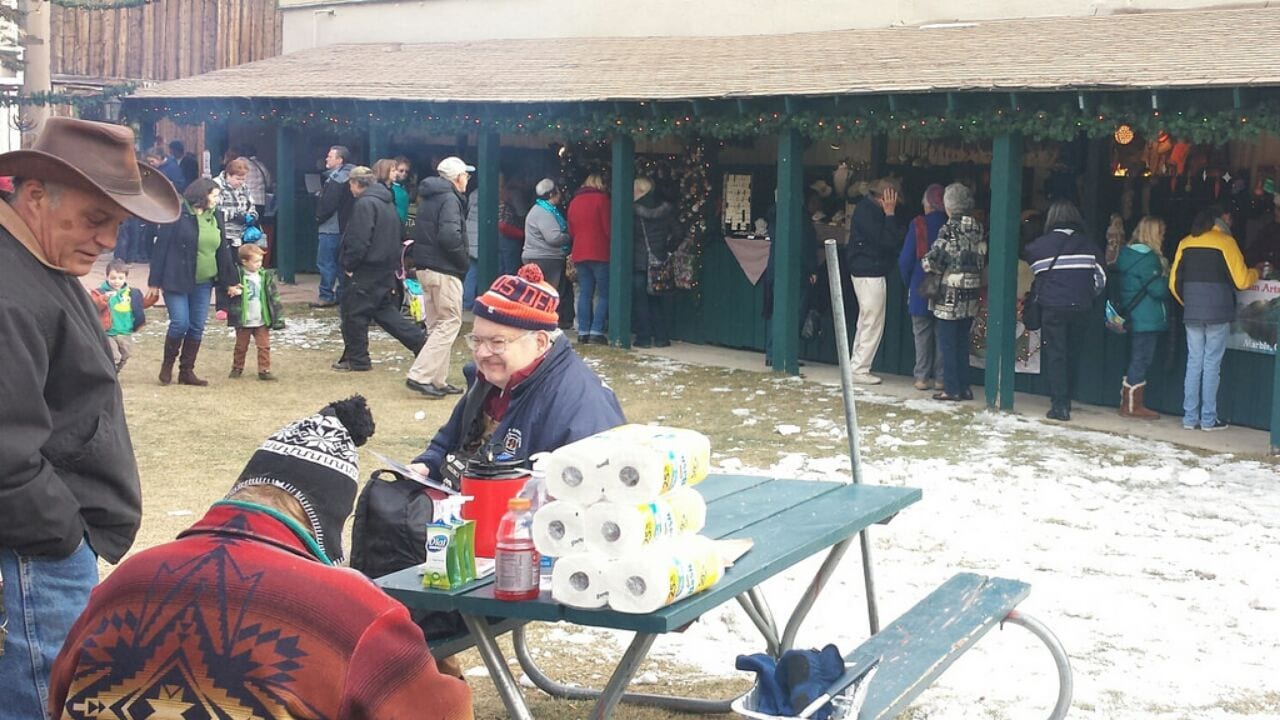 Just like a postcard that suddenly springs to life, the historic Georgetown turns time a hundred years back during the first two weekends of December every year. Considered to be one of the oldest in the United States, the Georgetown Christmas Market is one cherished event that draws thousands of people wishing to experience a Victorian-themed Christmas.
Visitors can expect two weekends of lively carolers and dancers, glittery lights, snow-covered pathways, an endless aroma of roasted chestnuts, and a lot of Victorian markets and vendors. They will also get to enjoy appearances by Saint Nicholas in his age-old red and white costume, Santa Lucia's daily procession, and some horse-drawn wagon rides.
This is truly an established Christmas tradition for families wanting to spend some memorable time together.
8. Vail Snow Days | Thursday-Sunday December 2-5, 2021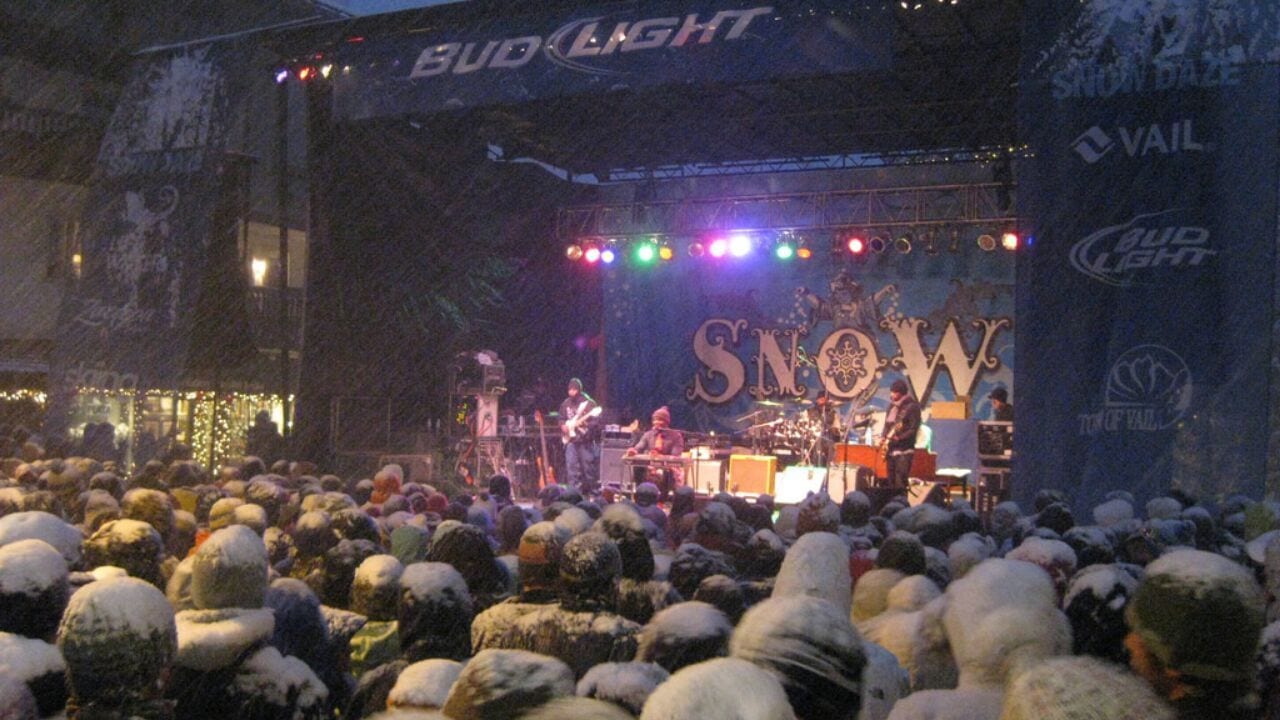 If it's cold outside, you may just want to stay at home and light up your fireplace – but that is just some popular opinion. In the Rockies, winter is all about skiing and apres ski! Kick-off the season right in Vail.
Taking place in mid-December, Vail Snow Days, formerly Snow Daze, takes you into the mountains to enjoy many activities, day and night, ranging from skiing down the slopes to attending live concerts. There are also street fairs and tree-lighting ceremonies. The events, especially the shows, are all free – this is probably the best part.