Some major businesses start from accidental spills, similar to the case of how Perky Jerky started. Its catchy name is already a giveaway of what the brand offers their consumers.
Perky Jerky's products aim to give you the premium taste of beef jerky but with the kick of energy drinks. Yes, you read that right, a jerky that also serves as an energy booster.
Natural Meat Jerky from Greenwood Village
It all started back in 2009 when founder and chairman of Perky Jerky, Brian Levin, and his friends accidentally spilled Red Bull on their jerky. This gave them a brilliant idea, so in their own kitchen they started making this jerky.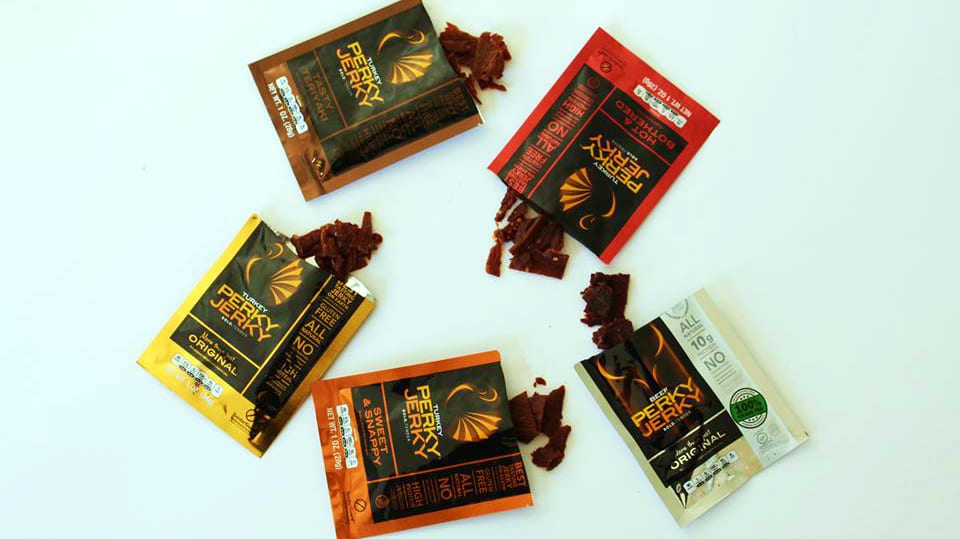 They eventually had to test out different types of jerky from around the world and spoke with manufacturers to come up with the best recipe. Eventually, they moved to a processing facility and started the business in Glenwood Village, Colorado.
The company was able to create all natural and delicious beef jerky that was neither dry nor boring. It's also low calorie, low carb, low fat and a great source of protein. Customers are guaranteed that there are no added MSG, no preservatives, no nitrites added to their Perky Jerky.
Popular Products
Perky Jerky has come a long way from Levin's kitchen to the shelves of famous retailers around the U.S. Customers can choose from several of their products like 100% grass-fed beef jerky, turkey jerky, pork jerky, and 100% grass-fed beef sticks.
It comes in different flavors like Perky Jerky Tasty Teriyaki Beef, Perky Jerky Jammin' Jamaican Turkey, and Perky Jerky's Brewmaster's Pale Ale Beef Sticks.
Some of their best-sellers include:
Shoppers can get these Perky Jerky products from their website or place their orders via their Amazon store. They're also available in Walmart, Target, Sam's Club and Lucky Vitamin.
Details
Address: 7400 E Crestline Cir Ste 130, Greenwood Village, CO
Phone: 720-389-7171
Website: perkyjerky.com