Only minutes away from Cherry Creek Mall, Denver Zoo, and some of the best museums around, the Courtyard Denver Cherry Creek is a prime mix of convenience and luxury. Located right in the heart of Denver's chic shopping and business district, the hotel boasts breathtaking panoramic views of Denver's downtown skyline.
With upscale rooms and the best amenities on this side of town, the Courtyard Denver Cherry Creek welcomes all of its guests with superior services. It provides a 24-hour market, high-class facilities, over 6,500 square feet of event space, and a full-service business center, to name a few.
Room Types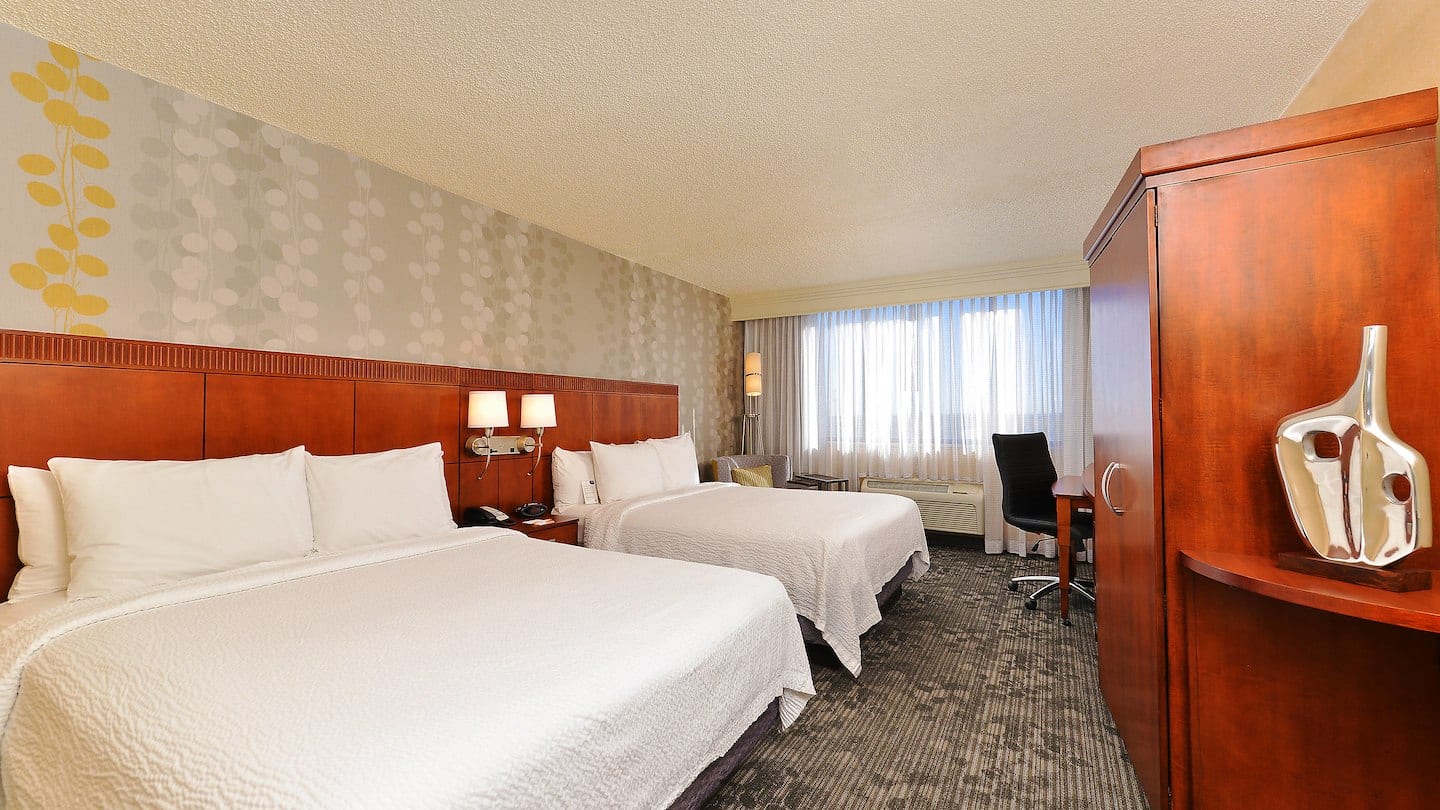 All of the Courtyard's rooms are equipped with luxury beddings, 32" LCD flat-panel TVs, premium movie channels, refrigerators, and microwaves. Guests are provided with high-speed internet access along with a spacious work area perfect for travelers hoping to take care of business while unwinding from the comforts of their hotel suite.
Some suites come with connecting rooms, separate living areas, and a magnificent view of the Rocky Mountains.
Guest Room
Deluxe Room with King or 2 Queens
Premium Room with King or 2 Queens
One King Bedroom, Two Room Suite
One 2 Queen Bedroom, Two Room Suite
Check prices, availability or book Courtyard by Marriott Denver Cherry Creek
Dining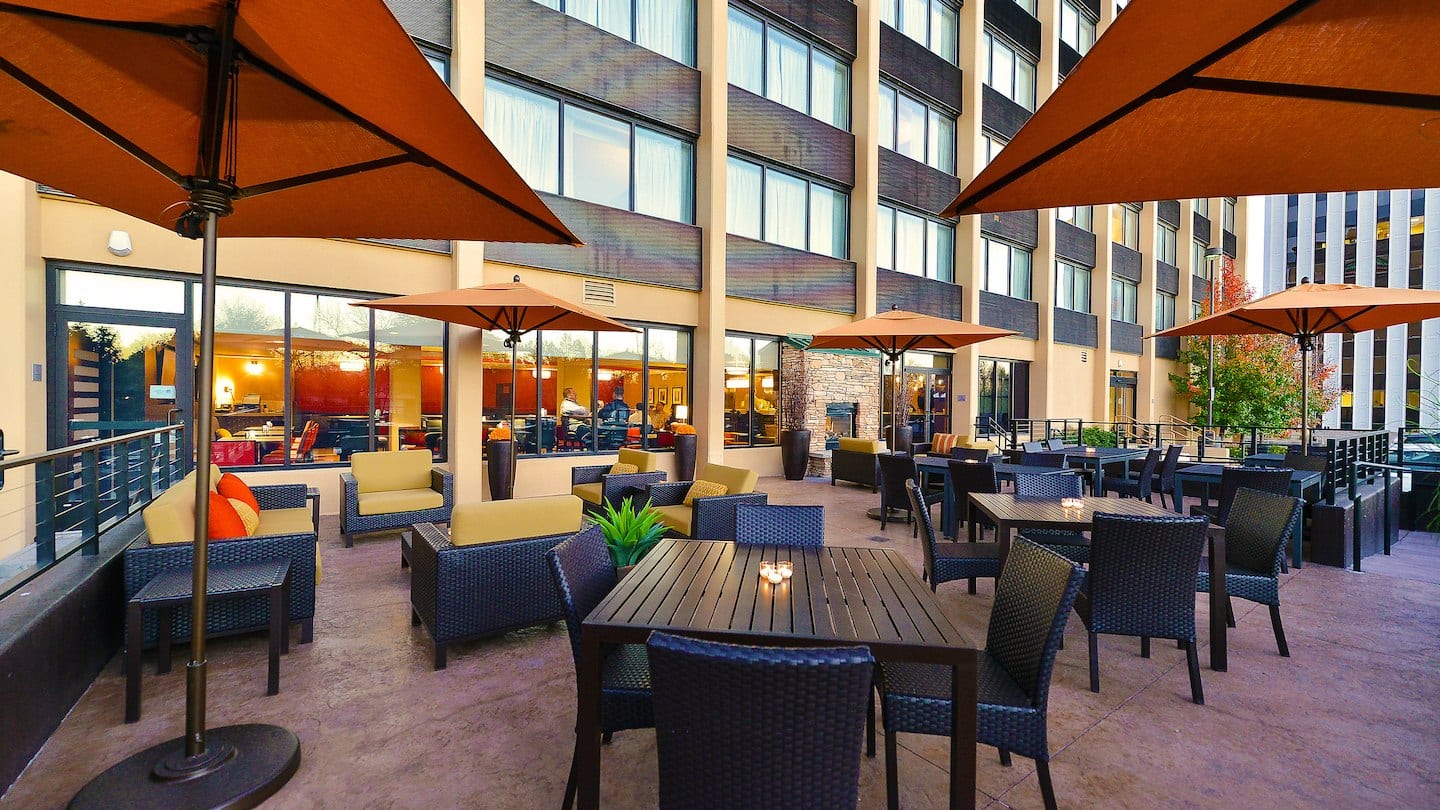 A stay at the Courtyard would not be complete without a meal at The Bistro. They serve a variety of breakfast and dinner entrees, along with specialty beverages made with Starbucks coffee.
Visitors should definitely try their "Bites and Boards" menu, which features a selection of great pairings like a Black Cherry Old Fashioned with Skillet Meatballs, and their Seasonal Margarita with Grilled Chicken and Bacon Quesadilla.
Amenities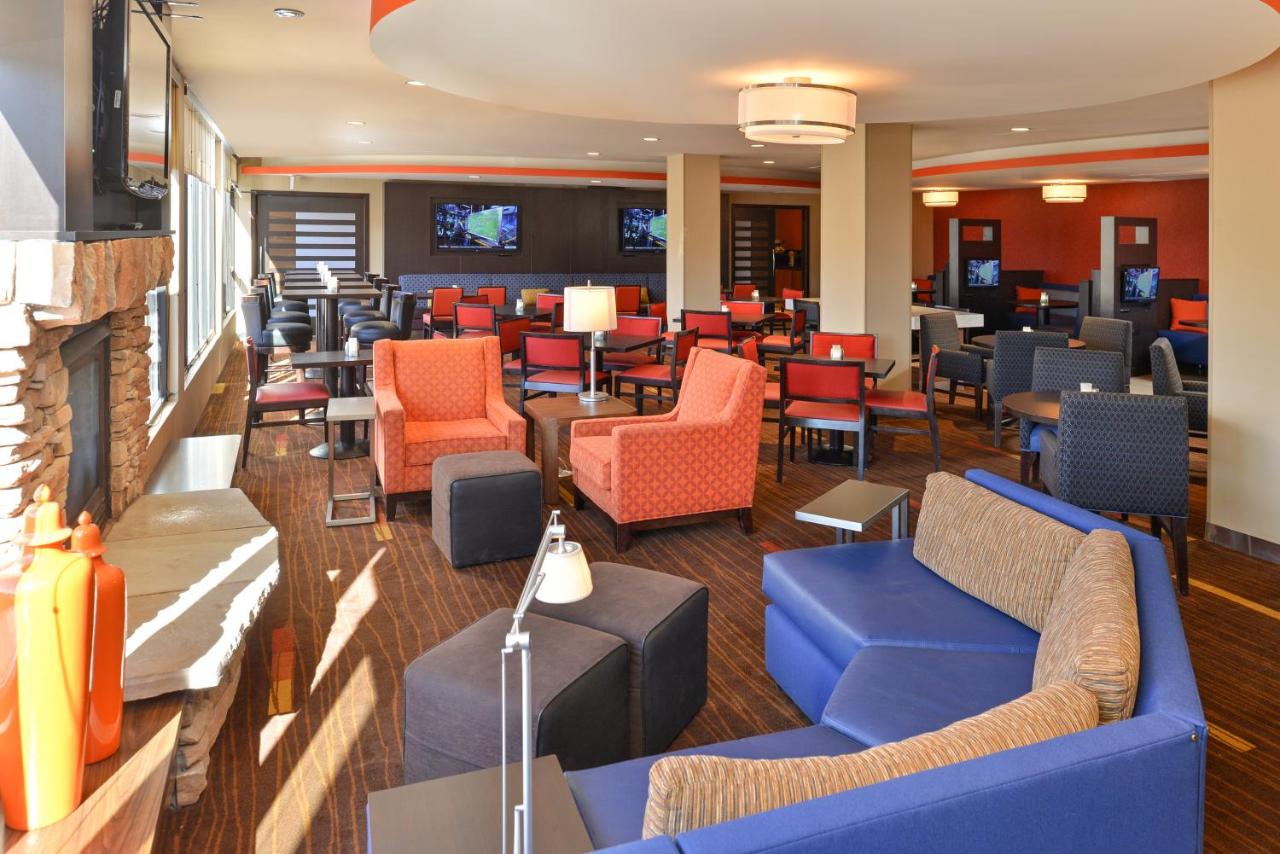 The Courtyard Cherry Creek showcases an extensive list of wonderful amenities that include, as previously highlighted, a 24-hour market, expansive event center, and full-service business center, along with a heated indoor pool, a whirlpool, and a state-of-the-art fitness facility.
It also provides full-service catering deals customized for each business event and complimentary high-speed internet access in all of its conference rooms.
The hotel extends its services to special occasions, such as weddings and Bar/Bat Mitzvahs. In fact, they provide wedding planners to assist with every detail of the event. Their venue can accommodate up to 180 guests and offers a beautiful panoramic view of the Denver skyline through their Skyline Ballroom.
Discover two other locations in the Denver metro, including Courtyard Downtown and Courtyard Central Park.
Details
Address: 1475 S Colorado Blvd, Denver, CO 80222
Phone: 303-757-8797
Rating: 3-star
Website: marriott.com…

Latest in Courtyard Cherry Creek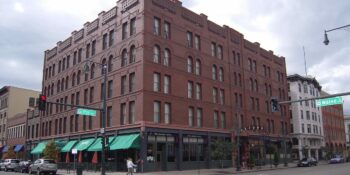 Colorado's capital city is loaded with top accommodations, providing nice, upscale hotels. During any time of…