Whether you're a wine enthusiast or simply looking for a unique experience, Denver's wine shops are sure to impress. Each store has something special to offer, from rare and exclusive bottles to natural and organic wines, as well as affordable options that won't break the bank.
Be sure to visit each shop's website to check their opening hours and learn more about the wines they have available. Below is a list of Denver's top wine stores to get you started:
Mondo Vino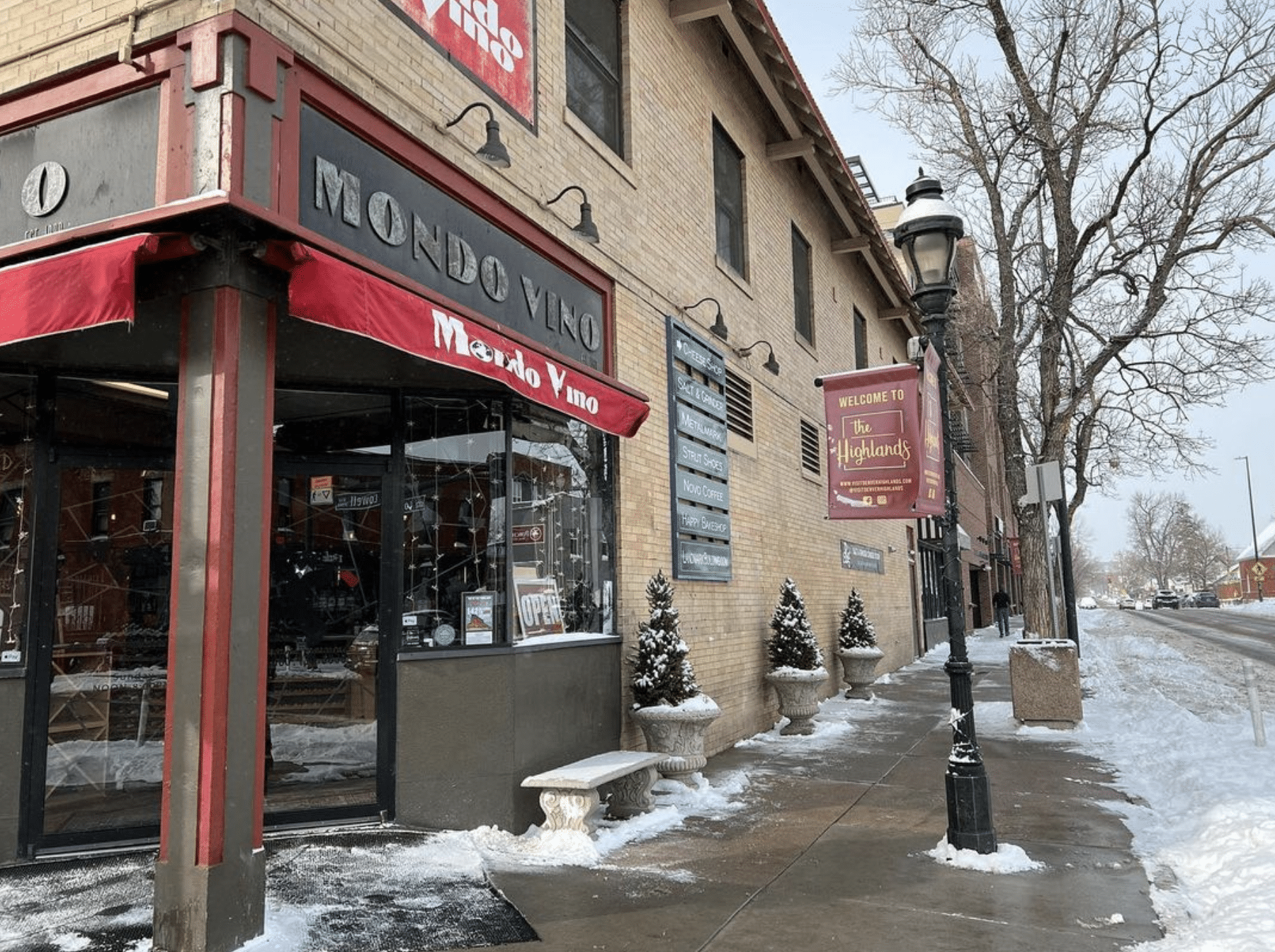 Mondo Vino opened in Denver in 1999 and is located in the Highlands neighborhood. The wine store is known for sourcing unique bottles and has a cellar in the back. Customers can enjoy complimentary wine tastings from around the world as well as free local delivery.
3601 West 32nd Avenue | 303-458-3858 | mondovinodenver.com
The Vineyard Wine Shop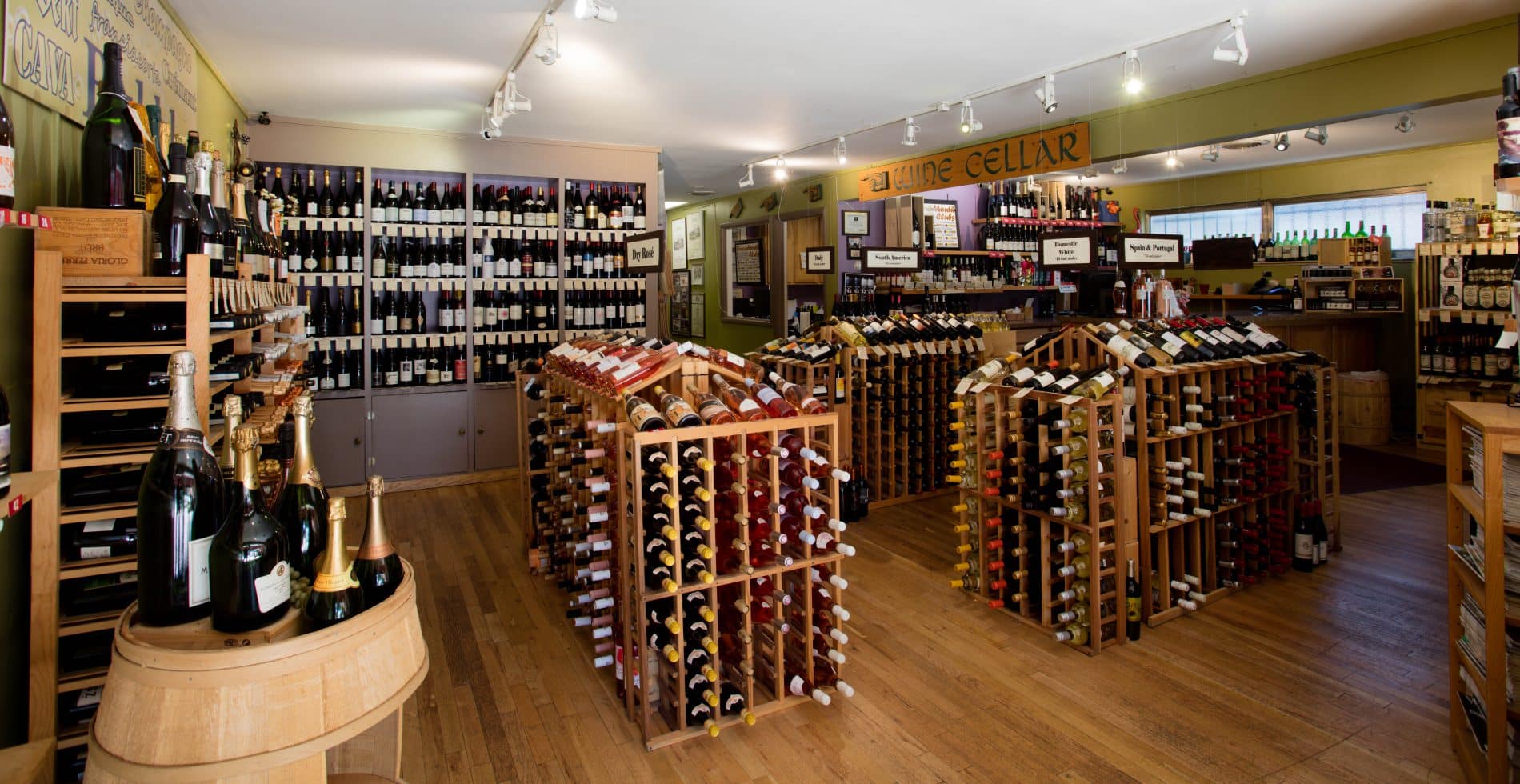 The Vineyard Wine Shop has been a wine destination in Denver since 1971. There is a team of dedicated wine professionals available to help answer any beverage questions. Offerings include a wide range of unique bottles as well as educational take-home tasting experiences to improve your wine knowledge.
261 Fillmore Street | 303-355-8324 | vineyardwineshop.com
Wines Off Wynkoop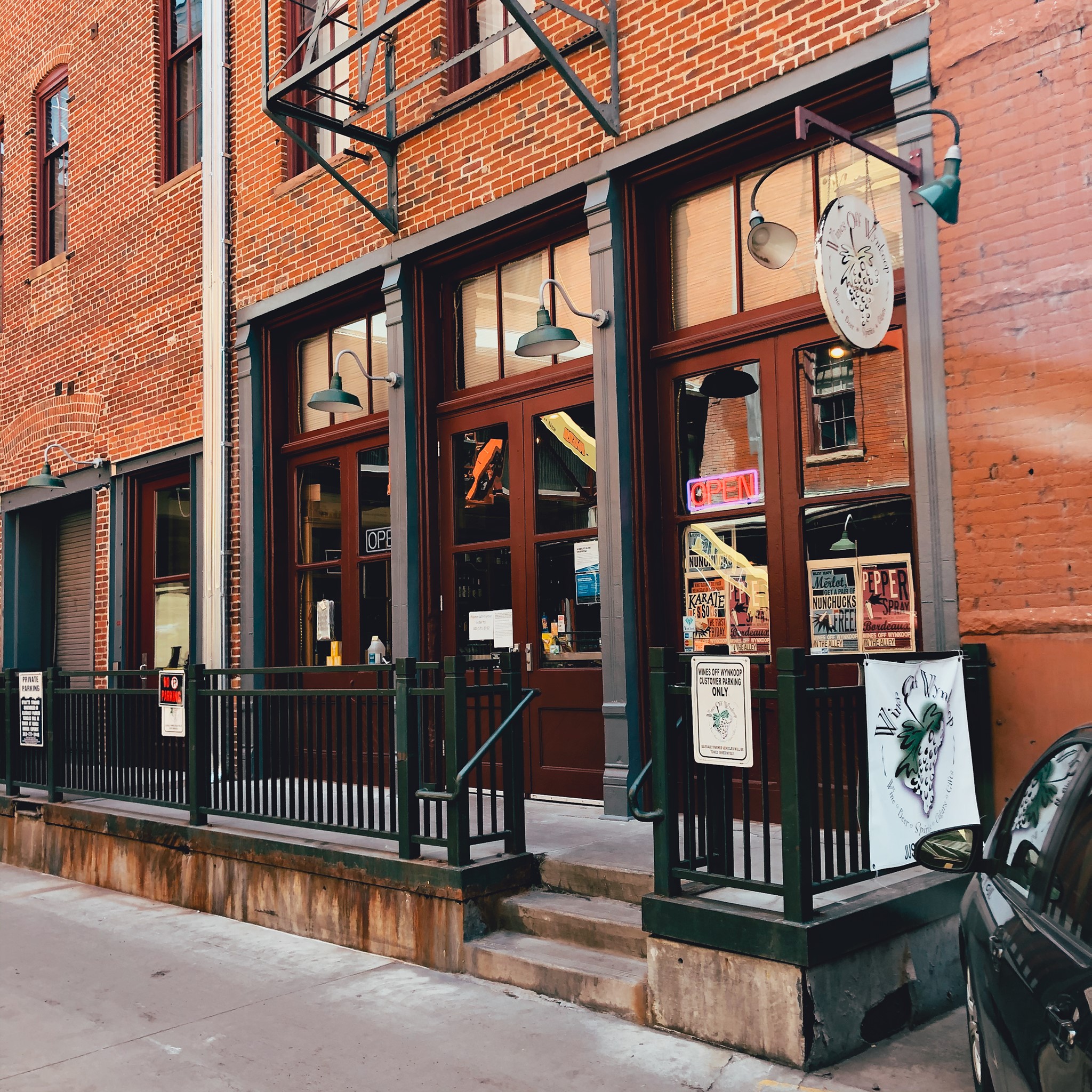 Wines Off Wynkoop is located in Lower Downtown and hosts free weekly wine tastings. The selection boasts affordable prices and a friendly staff that's ready to help. Some of the specials include a discount on your birthday and a deal on the rotating wine case of the month.
1610 16th Street | 303-571-1012 | winedenver.net
Divino Wine & Spirits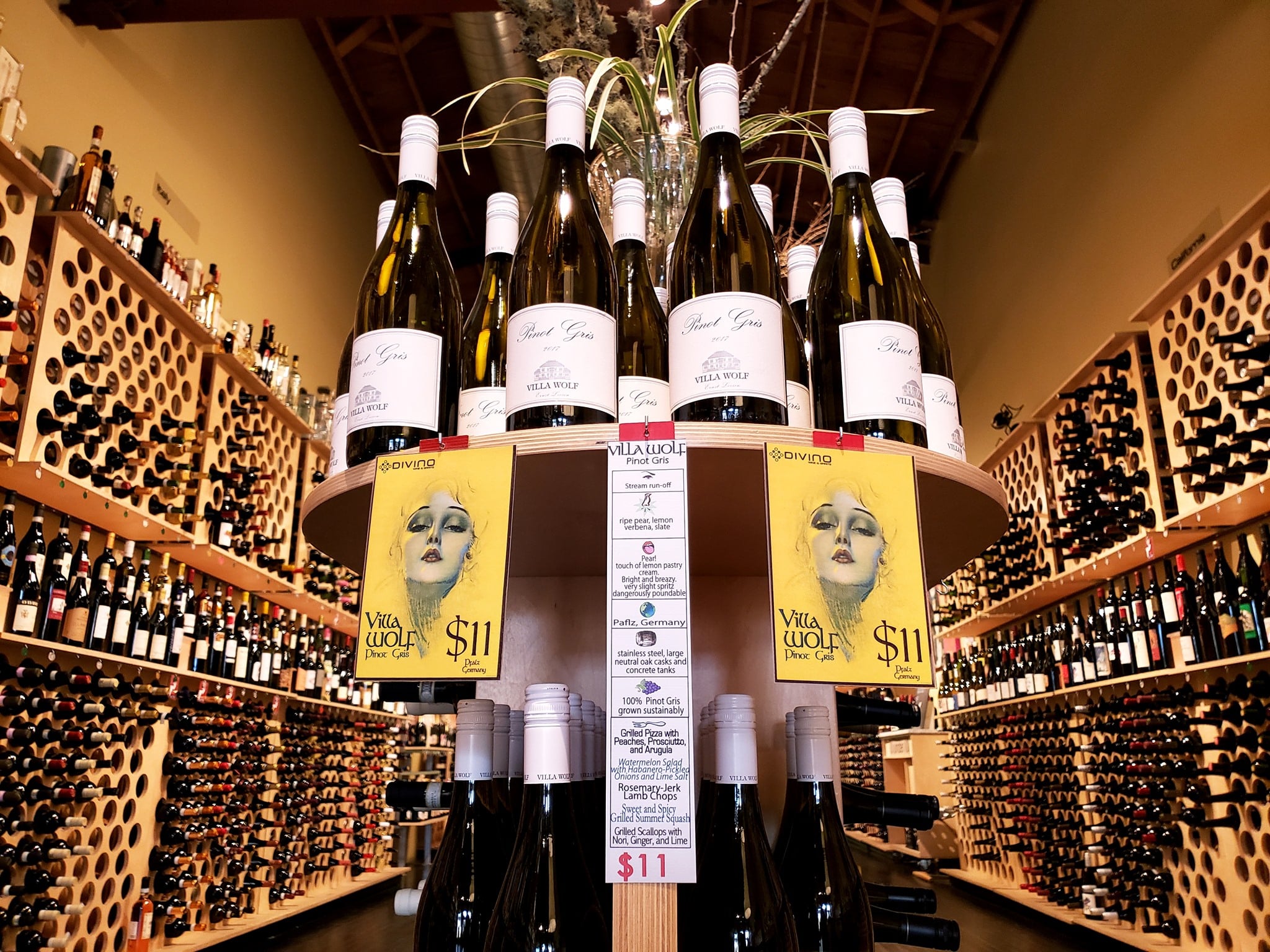 Divino Wine & Spirits opened in 2003 with this philosophy: "Wine is for everyone. Wine is for every day." In the store, you'll find a 10 for $10 rack which highlights hand-selected affordable wines, and better yet, it's a pet-friendly business. Visit the website for staff picks and a monthly featured wine.
1240 South Broadway | 303-778-1800 | divinowine.com
Denver Wine Merchant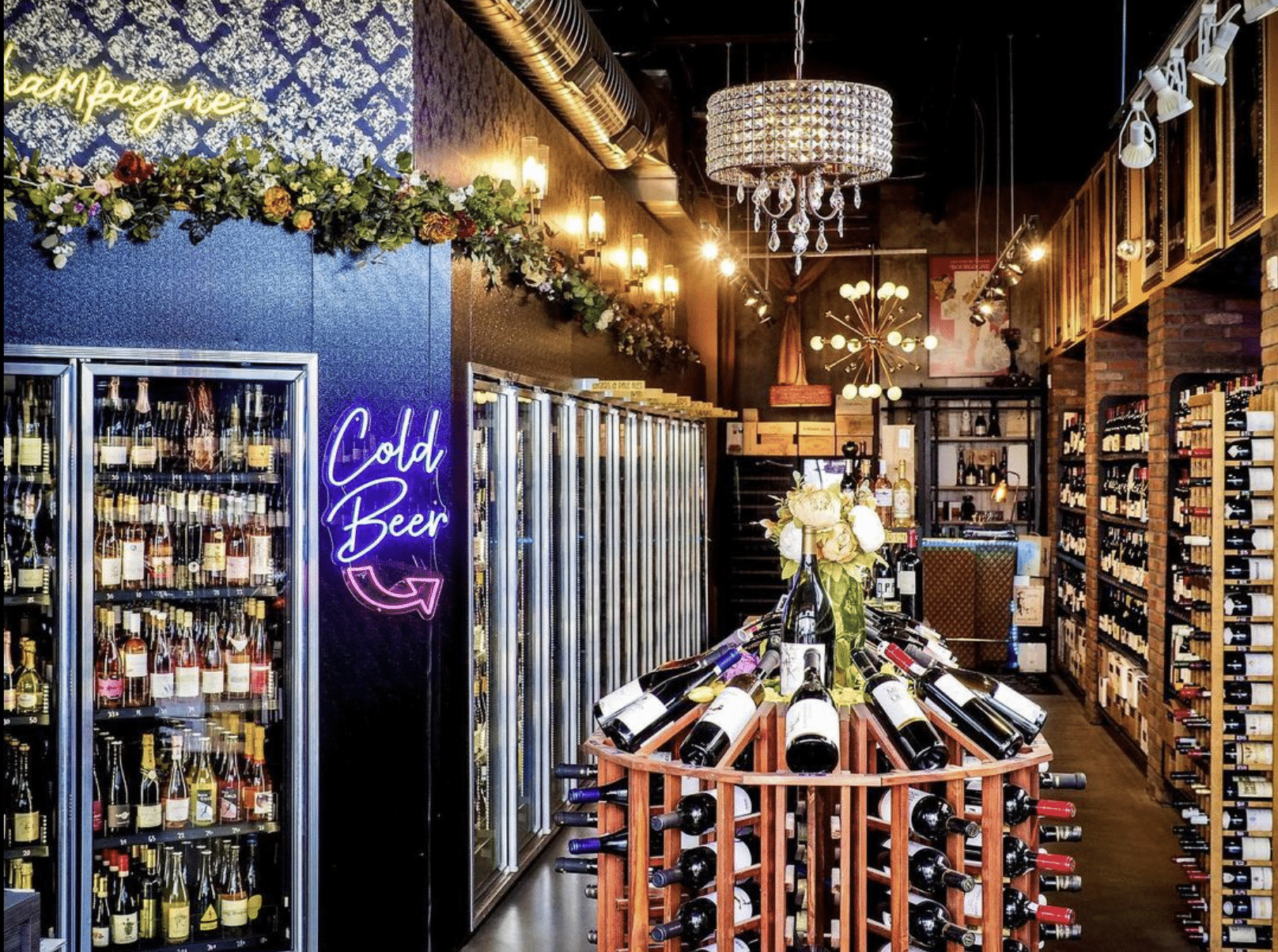 Denver Wine Merchant is owned by two sommeliers – Sally Stewart and Steven Washuta. Customers can shop for wine based on region or style, including natural wines and collectibles. On the website, you can find recipes and wine pairings for whichever bottle you choose.
3911 Fox Street | 303-433-4020 | denverwinemerchant.com
Proof Wine & Spirits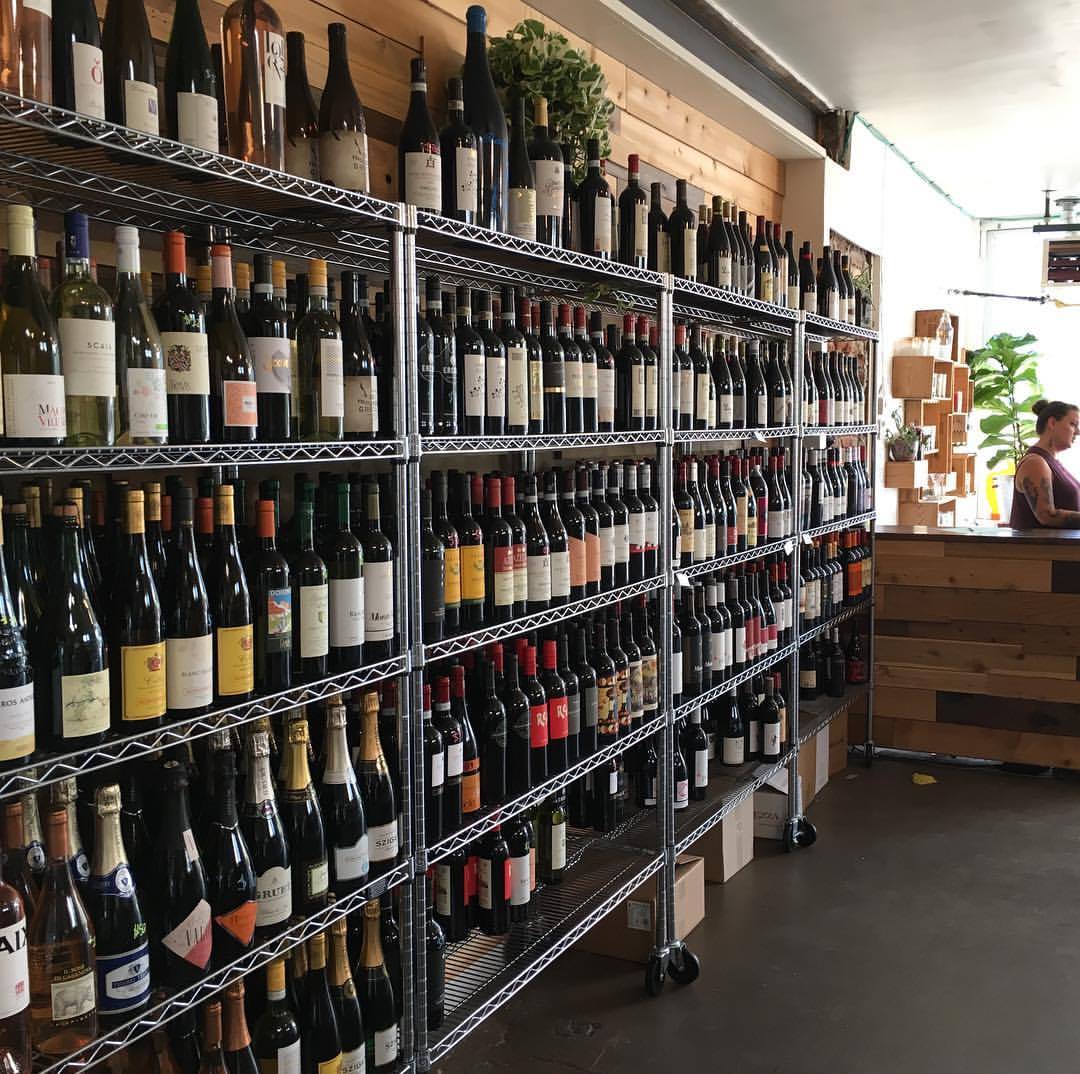 Proof Wine & Spirits is located in Denver's RiNo district and focuses on supporting smaller and family-owned businesses. Many products in the store are from wineries and distilleries that are making sustainable, organic, natural, and biodynamic beverages. More information on natural wine can be found on the store's website.
3360 Larimer Street | 720-425-2959 | proofwinedenver.com
Pearl Wine Company – Platt Park
Pearl Wine Company opened in November 2015 in Denver's Platt Park neighborhood. There is a mix of boutique selections and popular favorites. Customers can enjoy a complimentary weekly tasting.
1886 South Pearl Street | 303-282-5103 | pearlwinecompany.com
Total Wine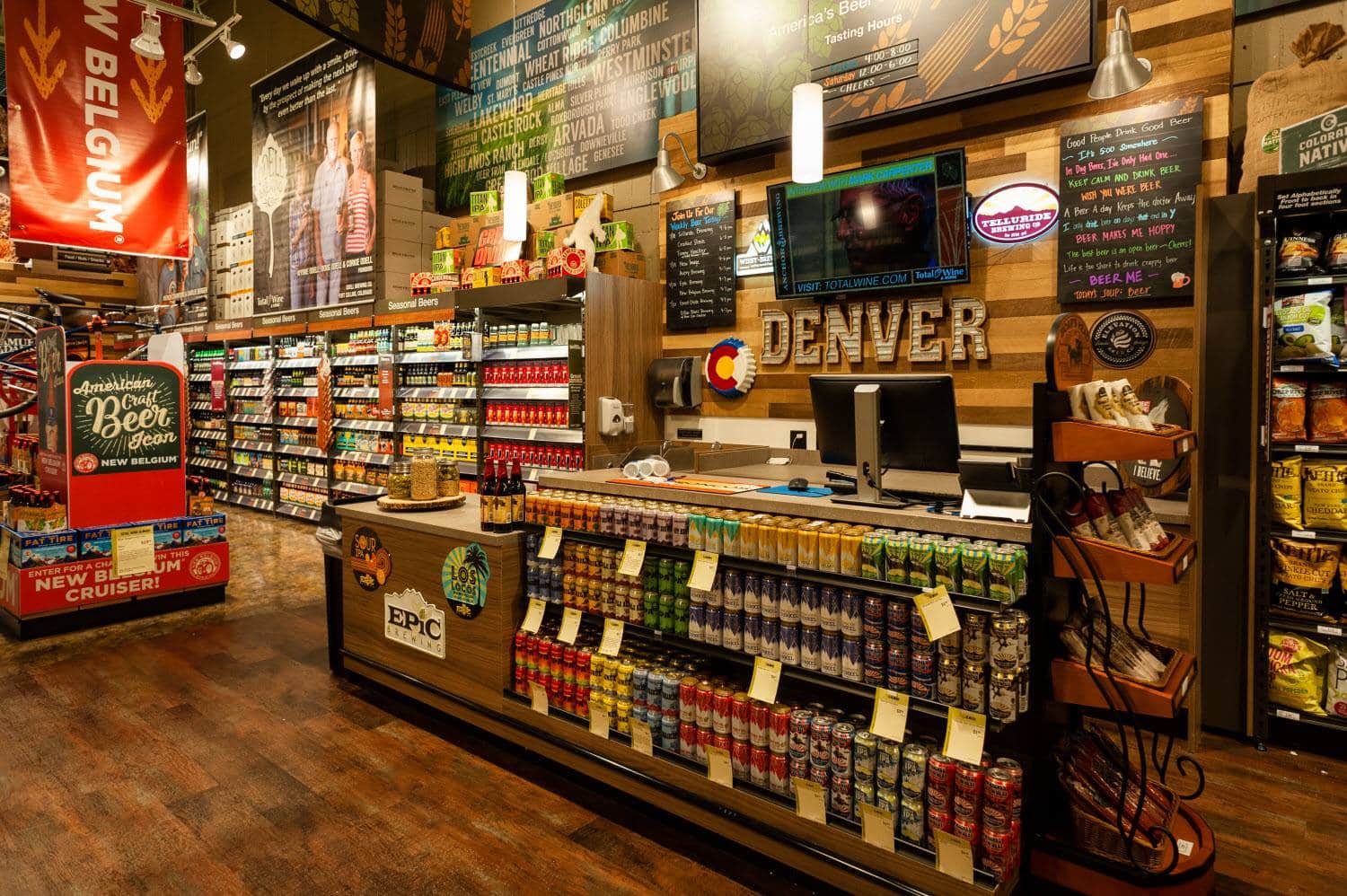 Total Wine is a large wine store with many locations including one in Denver. You'll also find a large selection of spirits, beer, and seltzers. The store offers online ordering, delivery, and even shipping options.
3905 East Evans Avenue | 720-535-0027 | totalwine.com
Fairfax Wine & Spirit
Fairfax Wine and Spirits is just one step away from Marczyk Fine Foods, perfect for grabbing everything on your grocery list and a bottle to sip on while you cook. The team is glad to carry "the best wines you've never heard of" with unique selections. Many of the options in the store are even priced under $15.
5100 East Colfax Avenue | 303-243-3360 | wineoncolfax.com
Amendment XXI Wine & Spirits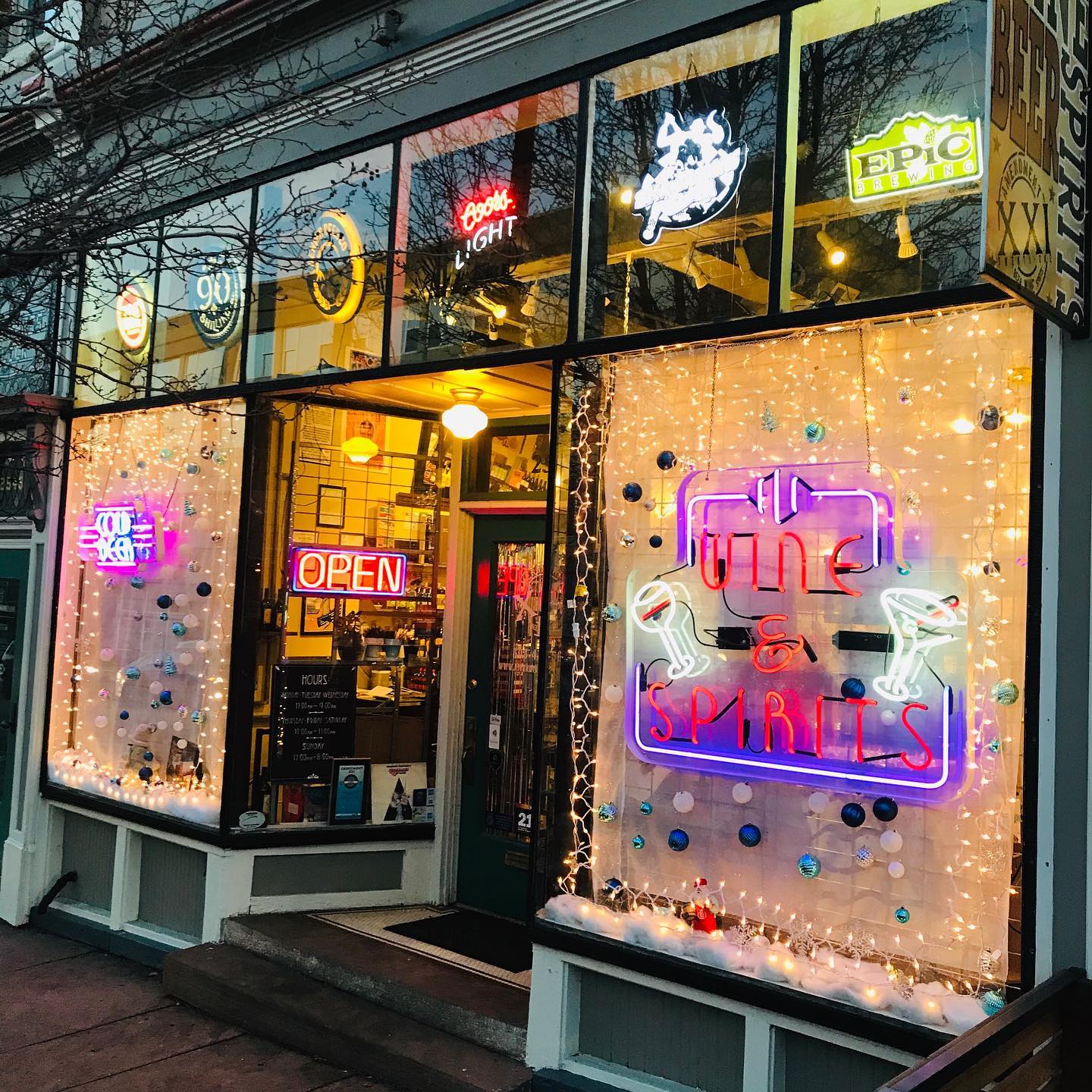 Amendment XXI Wine & Spirits is located in the Lower Highlands neighborhood in Denver. The staff works to have high-quality, eclectic, and unique wines on the shelf along with local beer. And since opening a bottle of wine often goes great with listening to good music, there are vinyl records available to browse and purchase.
2548 15th Street | 303-477-5646 | amendment21wines.com
Wine Dispensary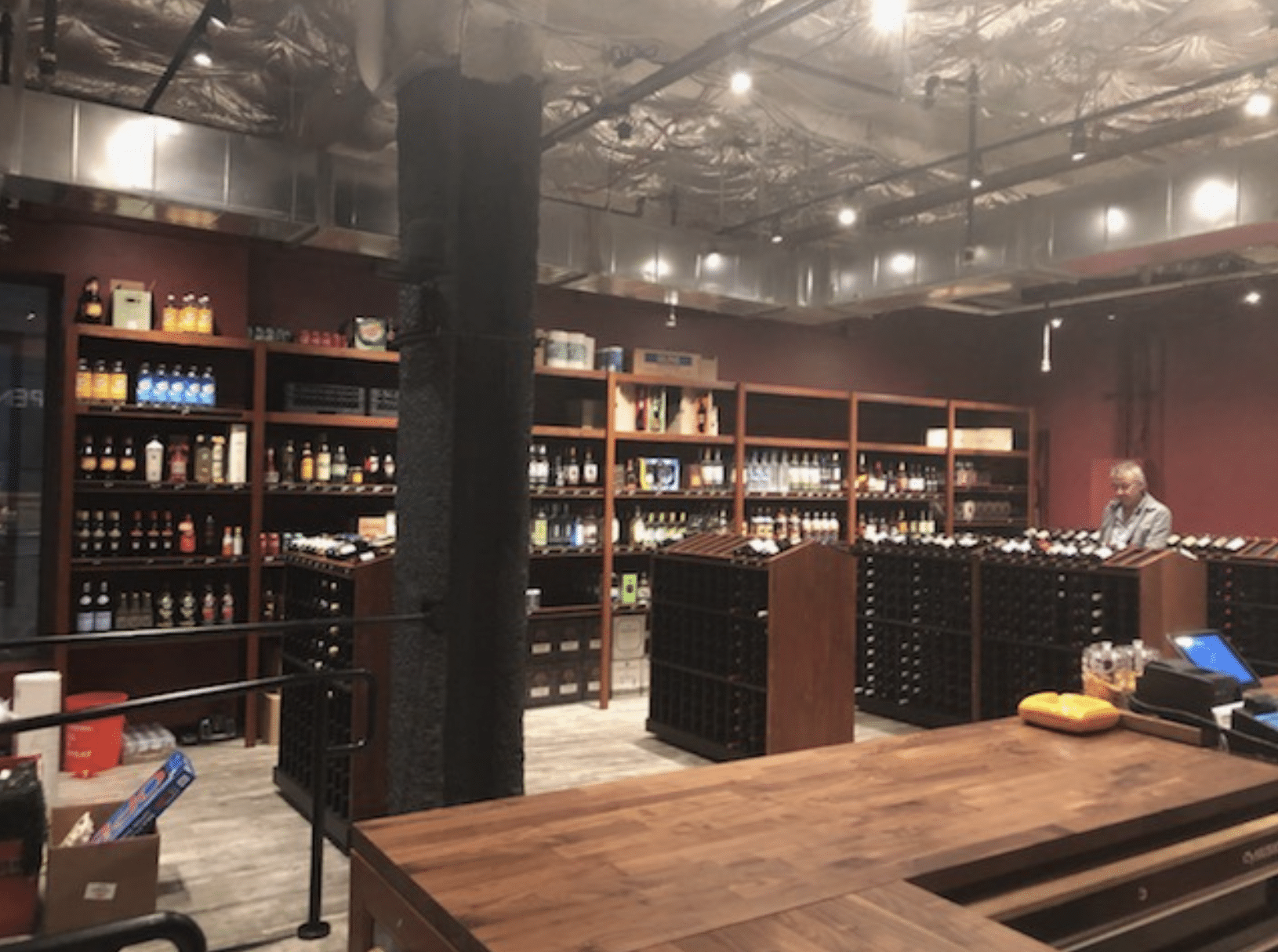 Wine Dispensary was opened in 2015 by Executive Sommelier Rob MacKenzie. The focus is on sourcing "hidden gem" wines and helping educate customers on their beverage knowledge. In addition to wine, they also stock sake, beer, spirits, cocktails, and mixers available.
1590 Little Raven Street, #175 | 303-832-8007 | winedispensary.com
Mr B's. Wine & Spirits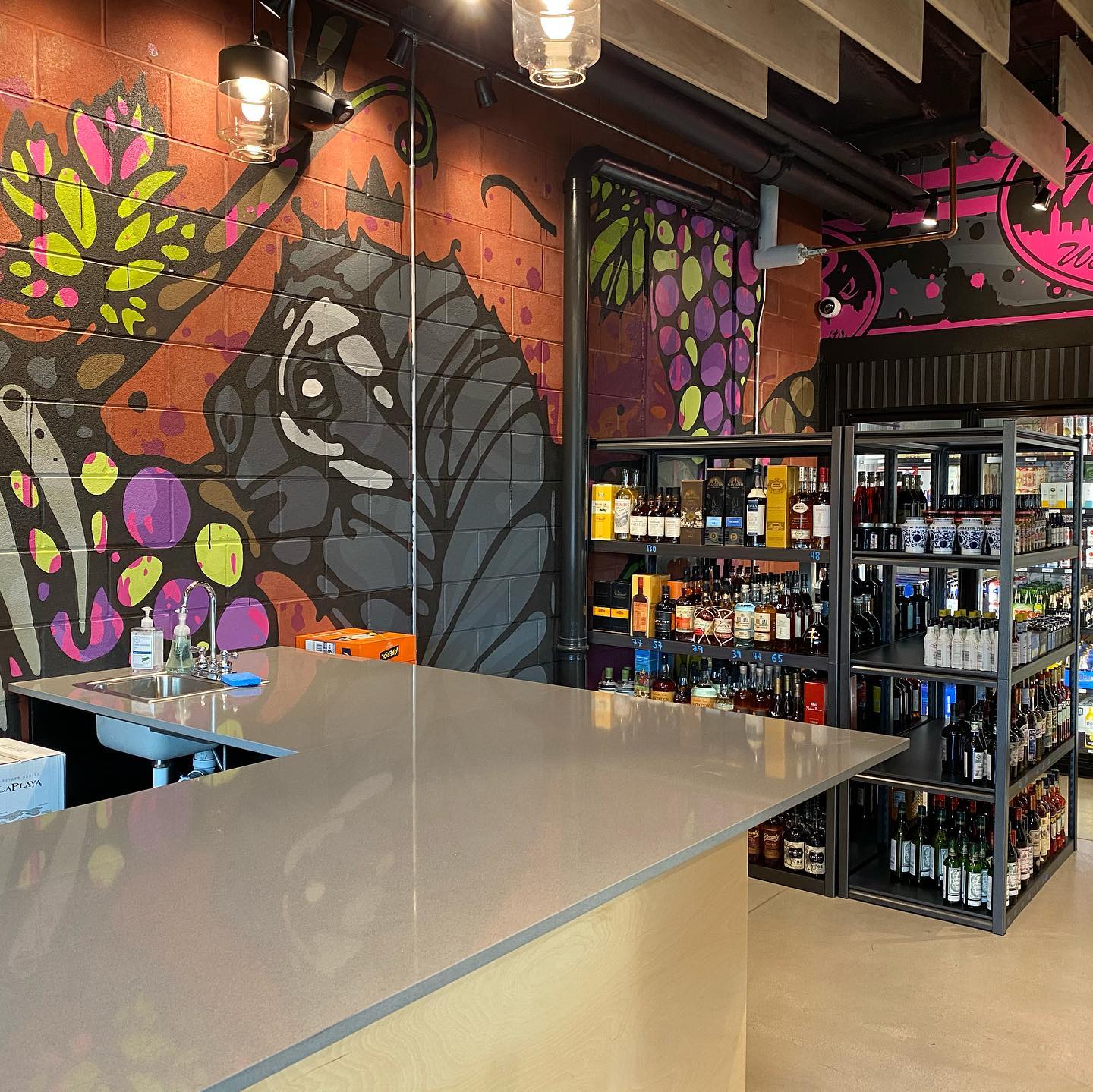 Mr. B's Wine and Spirits has a location in Aurora and two in Denver – one in the Ballpark neighborhood and one in the Golden Triangle area. Customers can find in-store tastings and a reward program here. You can shop for wine, beer, and spirits right online.
2101 Market Street, Unit 112 | 303-295-6727 | mrbswineandspirits.com
380 West 13th Avenue | 303-623-0505 
Baker Wine & Spirits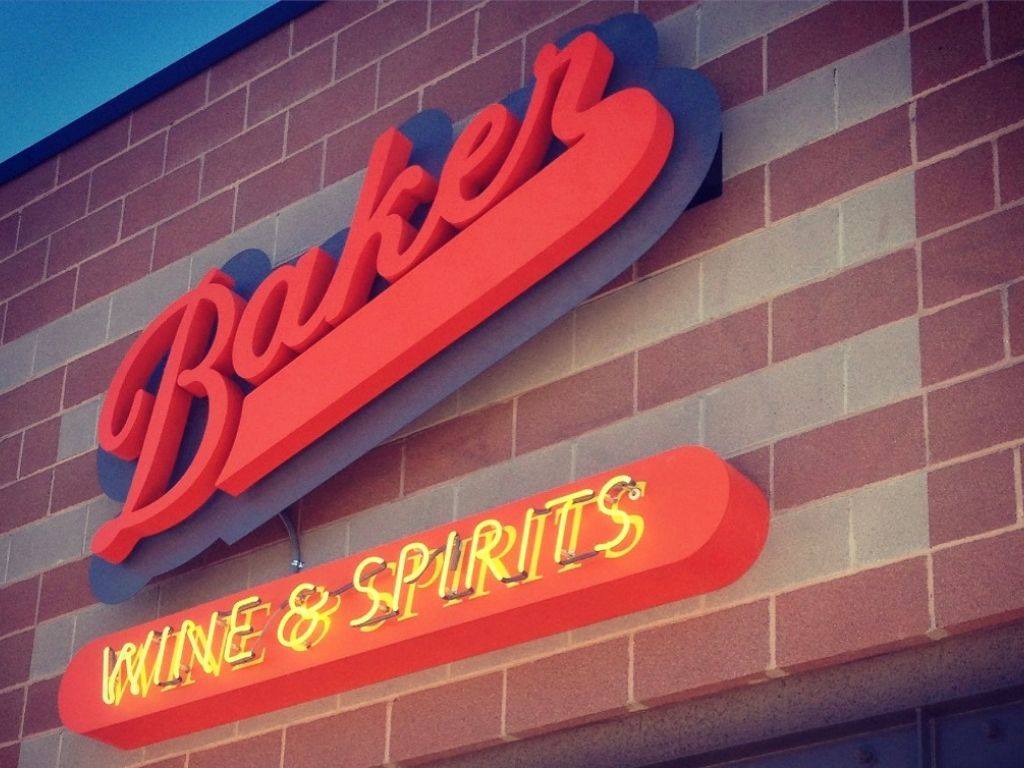 Baker Wine & Spirits is located in Denver's Baker Neighborhood on North Broadway. The shop sells fine wine, artisanal spirits, and craft beer. Unique selections include vegan, organic, kosher, and bio-dynamic options.
440 North Broadway | 303-783-4996 | bakerwineshop.com
Argonaut Wine & Liquor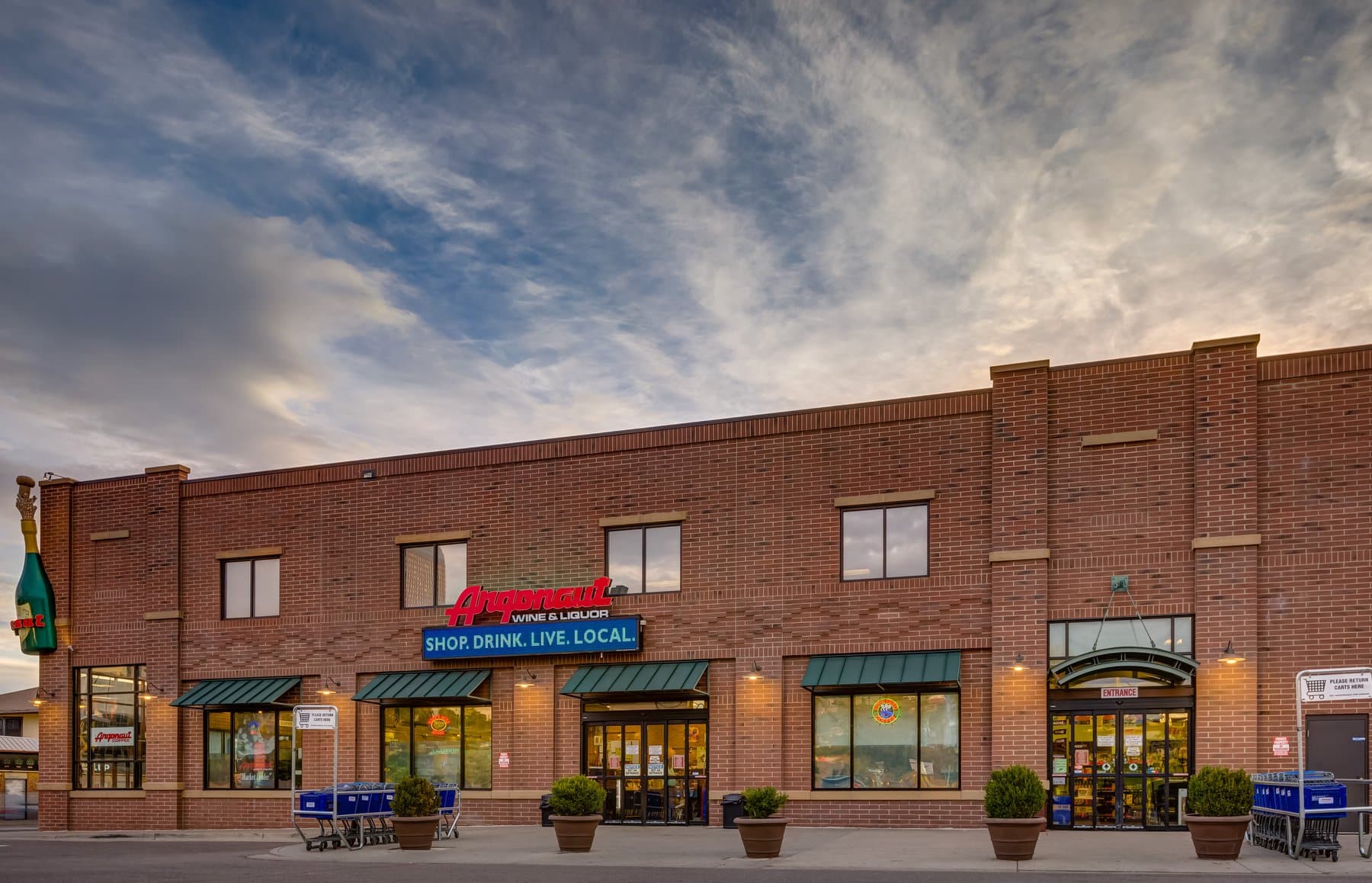 Argonaut Wine & Liquor has been open for more than 50 years in Denver. Within the 40,000-square-foot store, there is a large selection of not only wine but also beer and spirits. Argonaut has taken home many notable awards including Top Wine Store, Best Liquor Store, and Beverage Dynamic Award.
760 East Colfax Avenue | 303-831-7788 | argonautliquor.com
Toast! Wine and Spirits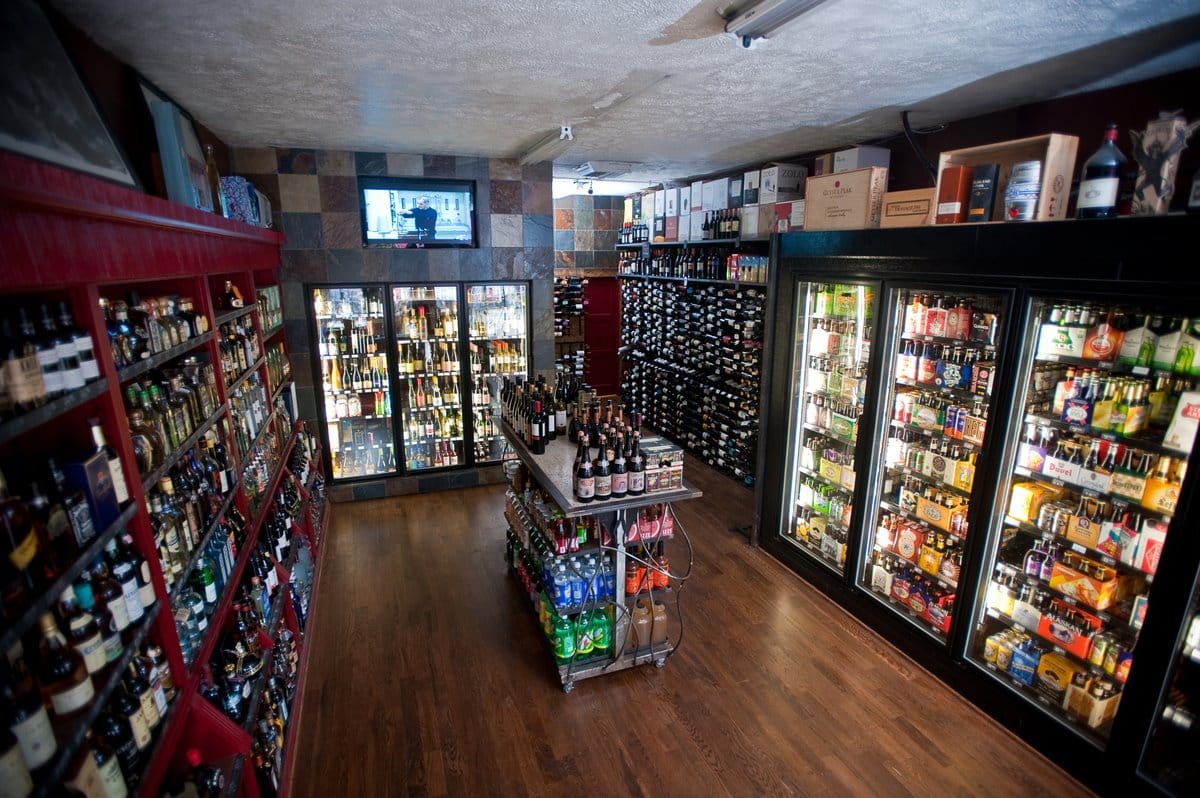 Toast! Wine and Spirits is a boutique wine shop located in Sloan's Lake and has been open for more than 16 years. The specialty of the store is value-priced wines from all over the world. Along with wine, customers can enjoy a large beer selection.
3828 West 23rd Avenue | 303-455-0431 | toastwineandspirits.com
Grape Expectations Wine & Spirits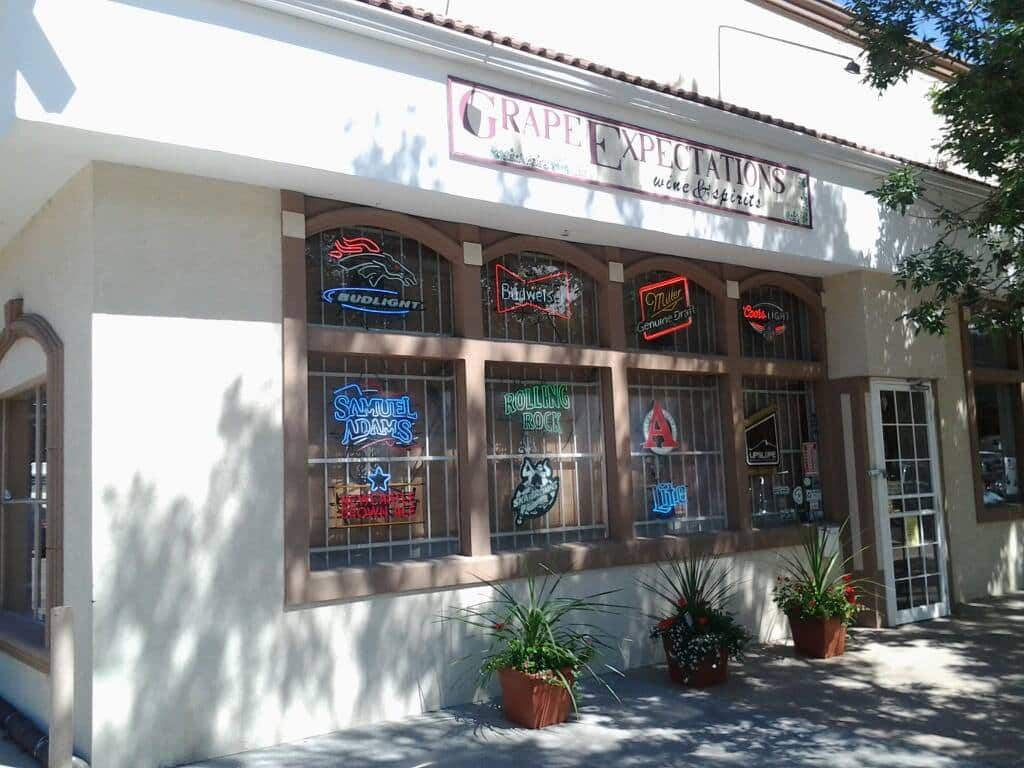 Grape Expectations Wine and Spirits is a wine lover's paradise. With a carefully curated selection of wines organized by style, varietal, country, and region, customers can easily find the perfect bottle. The store also boasts a large selection of craft beers and a helpful staff. Additionally, they regularly host tastings, offering a fun and educational experience.
2270 Kearney Street | 303-320-7783 | grapeexpectationsdenver.com
Molly's Spirits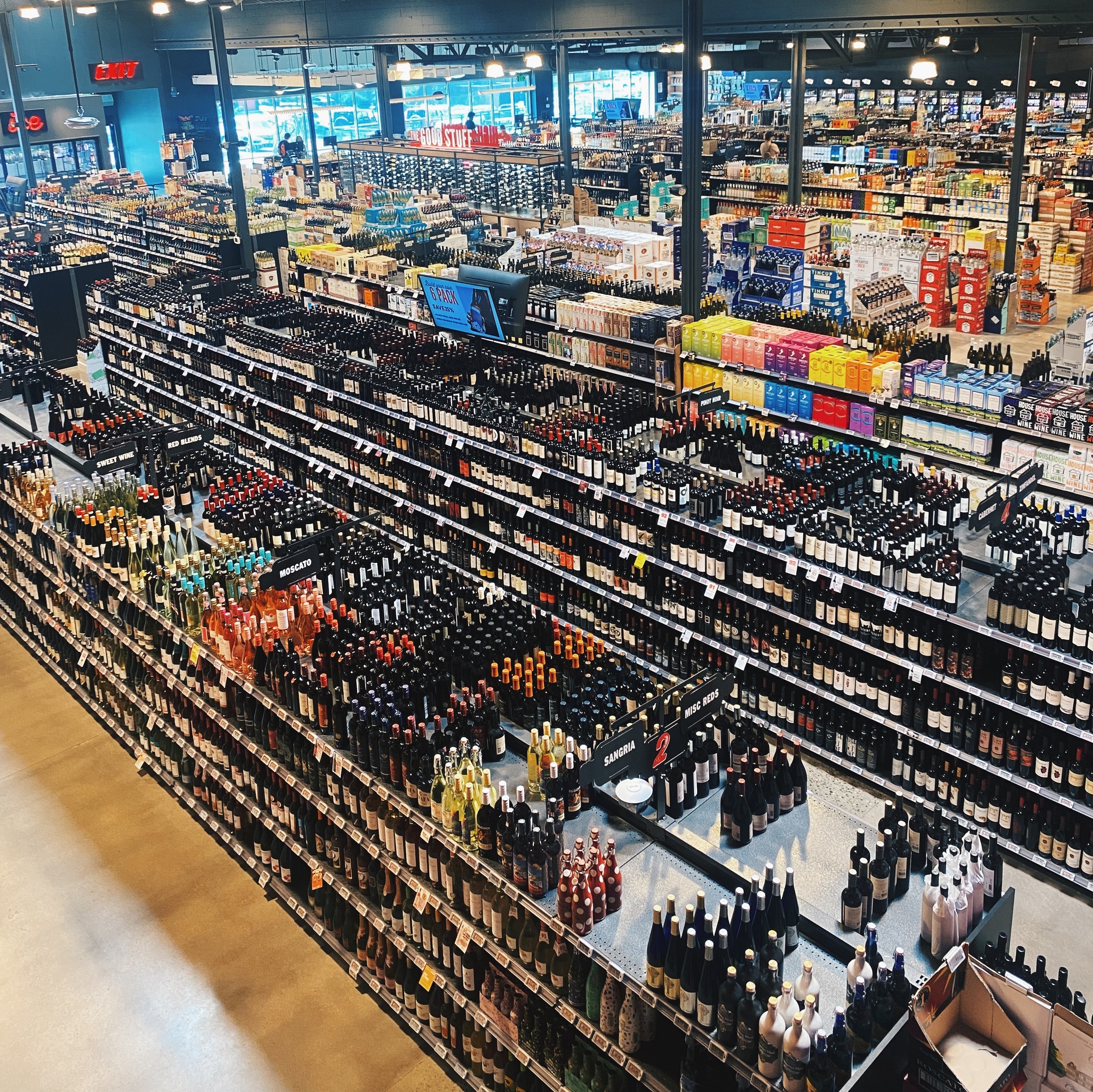 Molly's Spirits has several locations in Colorado, including Denver and Longmont. There is a rewards program here as well as wine subscription clubs. Customers can explore staff picks when it comes to choosing a wine, as well as frequent sales.
5809 West 44th Avenue | 303-955-5174 | mollysspirits.com
Denver has an abundance of fantastic wine stores that are easily accessible. For added perks, check out the store's website to see if they offer a rewards program or other exciting details that will make your wine shopping experience even more enjoyable!