When it comes to rock climbing near Denver, there are plenty of opportunities to reach new heights, both outdoor and indoor. The latter of which offers an abundance of modern climbing gyms.
Whether you're looking to add to your winter fitness routine, join a local climbing community, or work on some of those gnarly moves you aren't quite yet ready to test outside, find your hold at one of these indoor rock climbing gyms in and around Denver.
Here are among the top indoor rock climbing gyms around Denver, in no particular order:
Denver Bouldering Company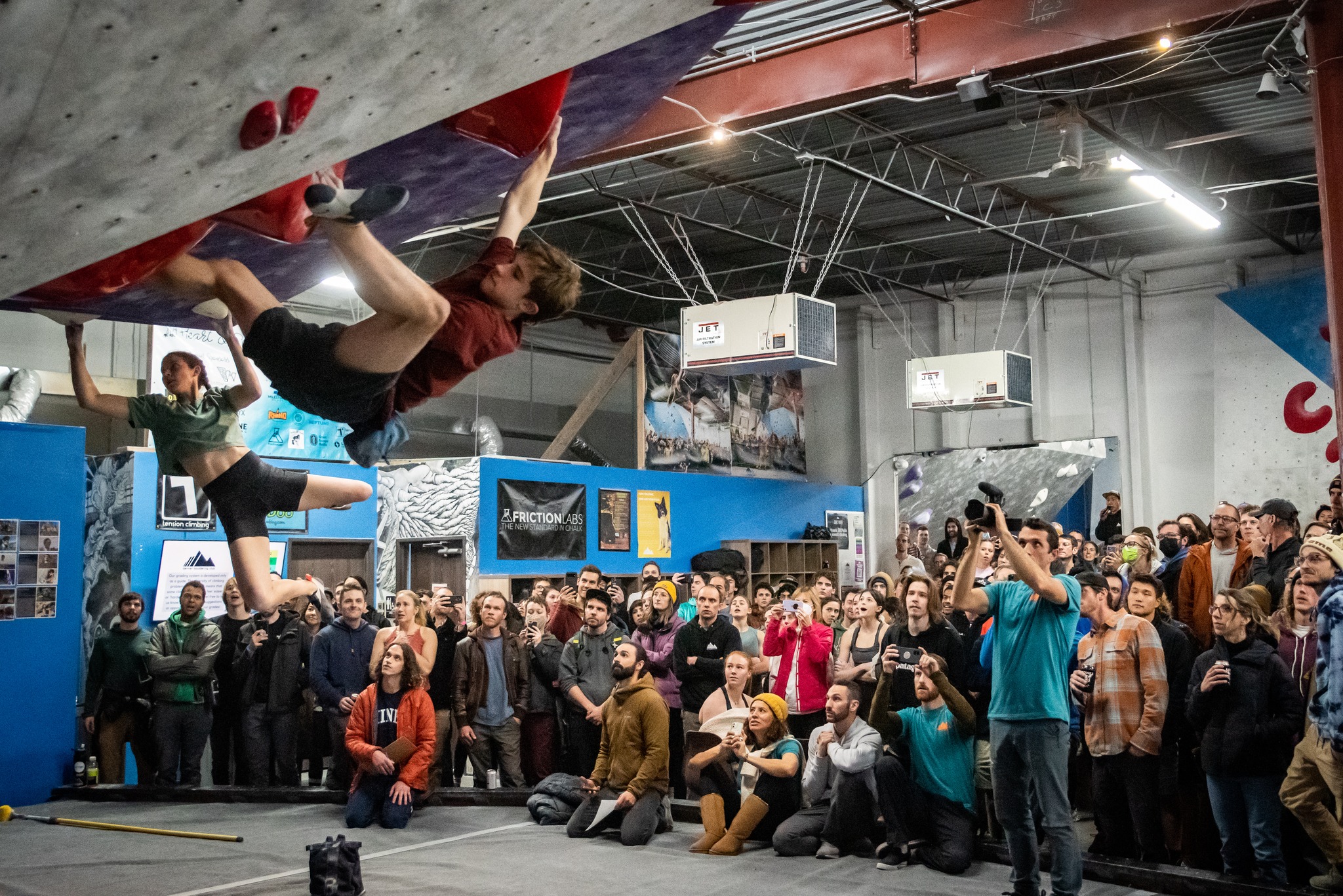 Offering both beginners and experts a state-of-the-art climbing experience and facility, the Denver Bouldering Club originally began as a co-op to help build and encourage the climbing community in Denver. It's now grown into three locations, one in Englewood, one in Downtown Denver, and the last in Thornton.
Hailed as one of the most inclusive gyms around with their proud statement of "all are welcome" this is a climbing community that invites everyone to join. Beyond a welcoming community of climbers, they also have one of the highest turnover rates for routes in the area, resetting their routes once a week.
Mountain Strong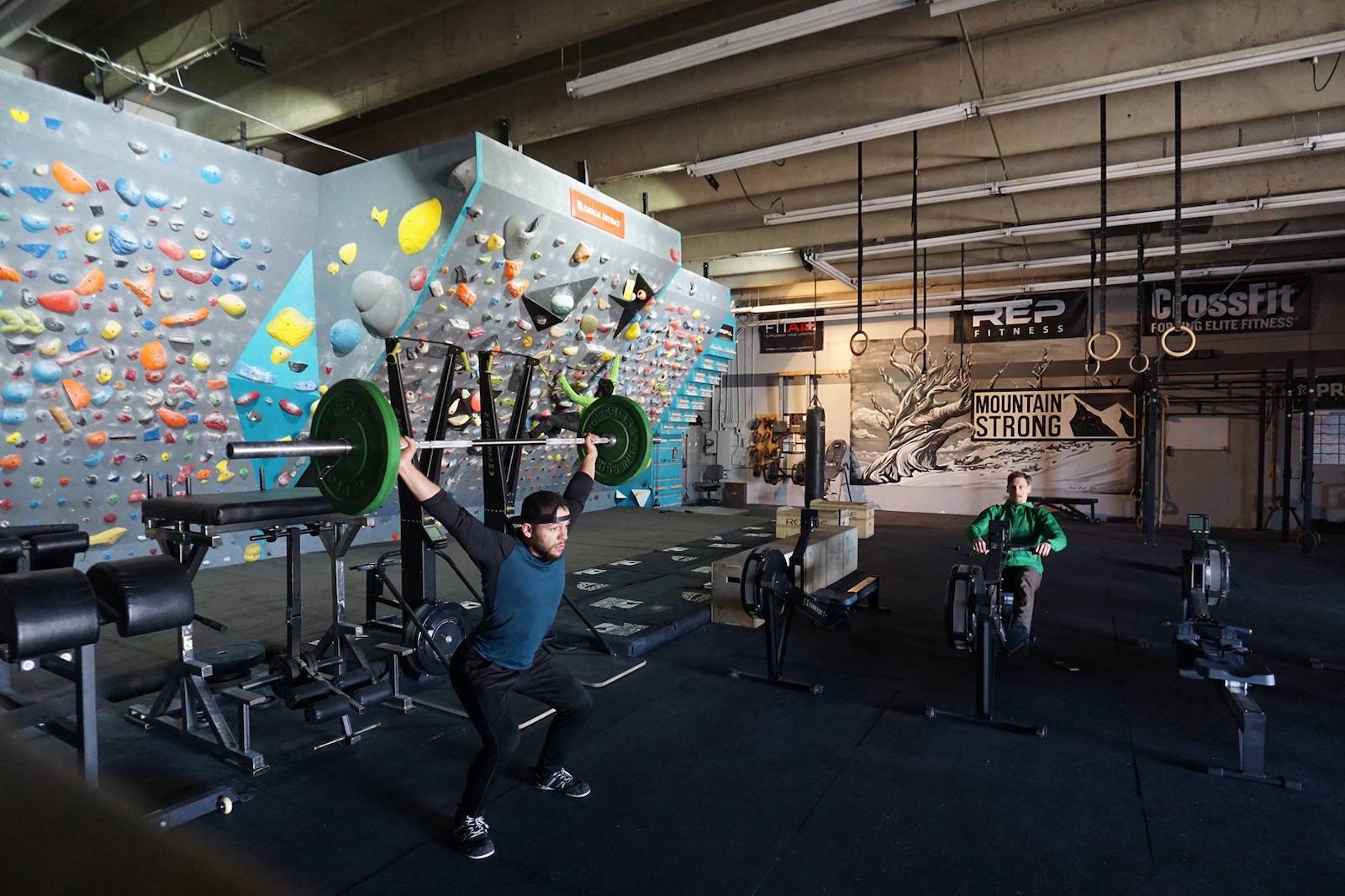 From beginners to pro athletes, Mountain Strong believes in "breaking you down, to build you up stronger." A blend of both a workout gym and a climbing gym, Mountain Strong, located in RiNo, offers plenty for the athlete who is looking to gain peak physical performance.
The space provides a bouldering wall plus a myriad of cross-fit-like equipment set up with rowers, plus Olympic and powerlifting weights. They also offer climbing and ski training camps that are designed to take your sports to the next level with professional athletic trainers on staff.
Movement Climbing & Fitness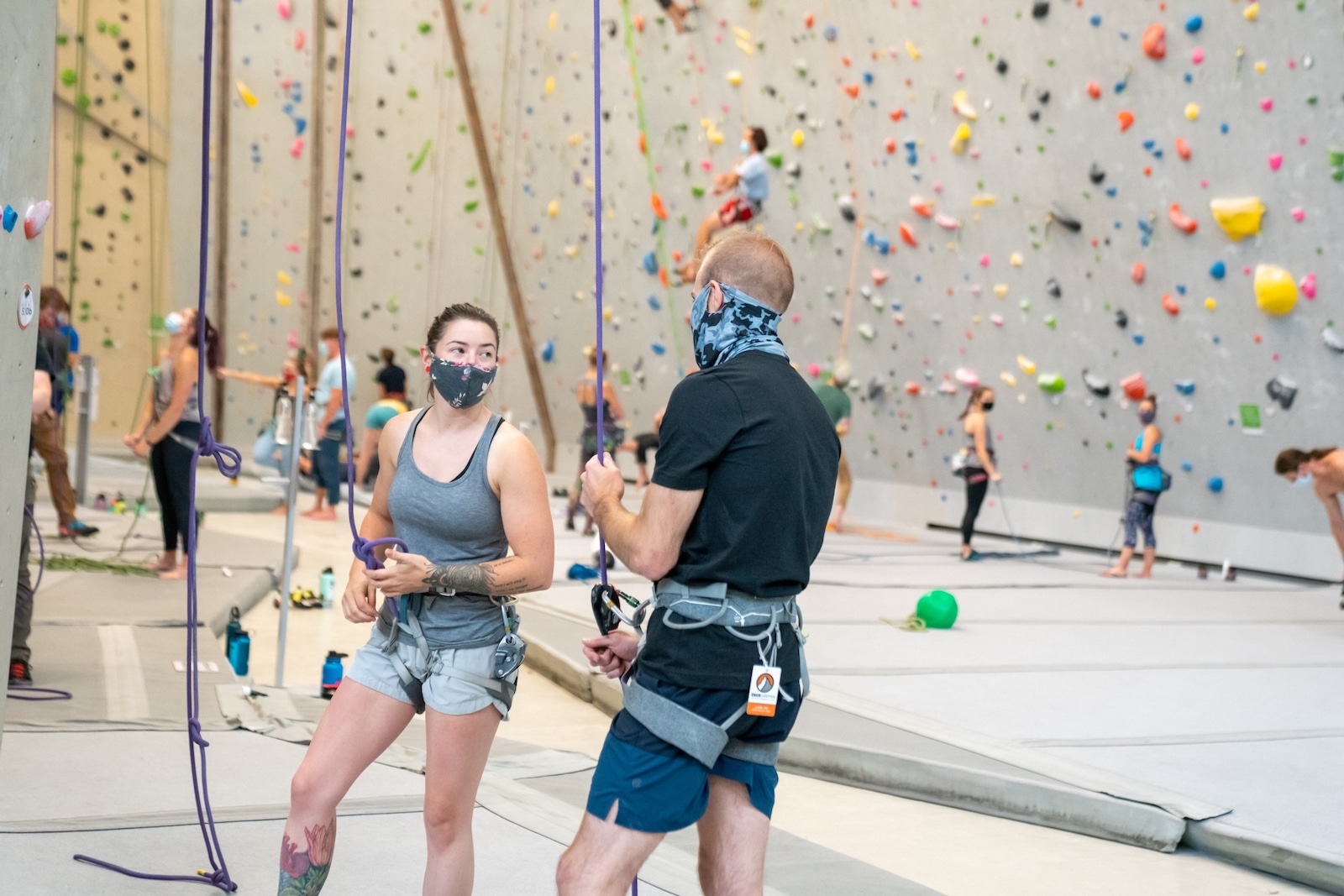 With locations in Denver, Golden, Boulder, Baker, and RiNo, Movement Climbing and Fitness is one of the largest and most popular climbing gyms to choose from. Their climbing facilities offer world-class routes, a youth climbing program, and various competitions including the IFSC World Cup and USA Climbing Sport & Speed National Championships.
While Movement gyms are climbing-focused, they do also offer fitness and yoga classes, including cycling, plus a fitness training area with various cardio equipment. To keep you on your toes, the routes are changed out every six to eight weeks by highly certified and experienced setters.
With personal training, special programs, and childcare, Movement provides the best of both in the fitness and climbing world.
Note: RiNo location is a strictly bouldering facility.
Rock'n & Jam'n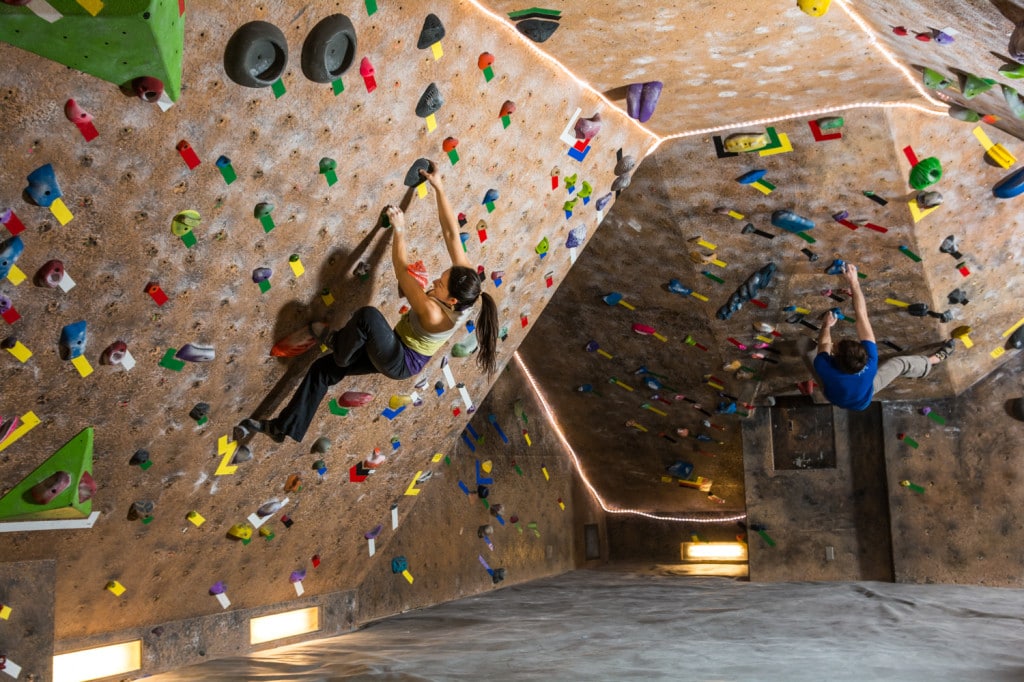 A long-time favorite among Denverites, Rock'n & Jam'n is one of the original indoor rock climbing gyms in the Denver metro area. Opening its doors in 1997 the Thornton location was the original and expanded to open a second location in Centennial in 2004.
Rock'n & Jam'n features some of the steepest and tallest overhanging climbing terrain with bouldering, top rope, lead climb, and auto belays all available. In addition to their massive climbing walls, they also provide climbing-specific training equipment and cardio machines as well. And for those who are looking to go beyond their normal gym routine, they also offer a non-competitive climbing league.
Übergrippen Indoor Climbing Crag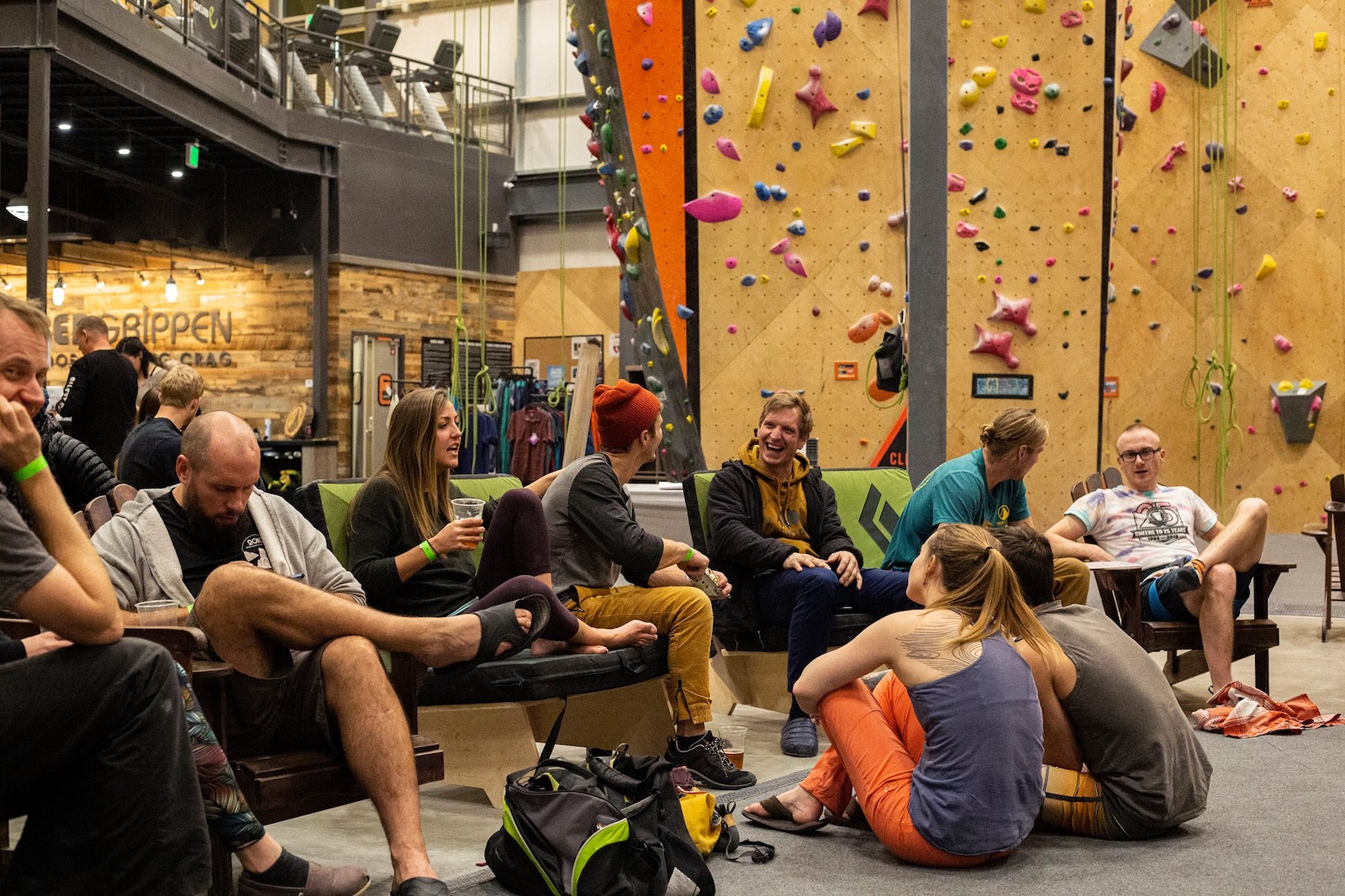 Ubergrippen is not only "the intense feeling of relief when finding a jug or good handhold after a difficult crux" but also a super cool climbing gym located in northeast Denver and Castle Rock. Bringing the climbing community together, of all ages, Ubergrippen offers climbing, bouldering, yoga, and fitness programs, plus a community patio and garden with a slackline and other games.
The Climbing Hall has an over 40-foot tall roped climbing area with new world-class routes set every six weeks. The Alcove is their family-friendly climbing zone for those just getting started, plus with their 16-foot-tall bouldering wall, this gym seems to have it all.
The Spot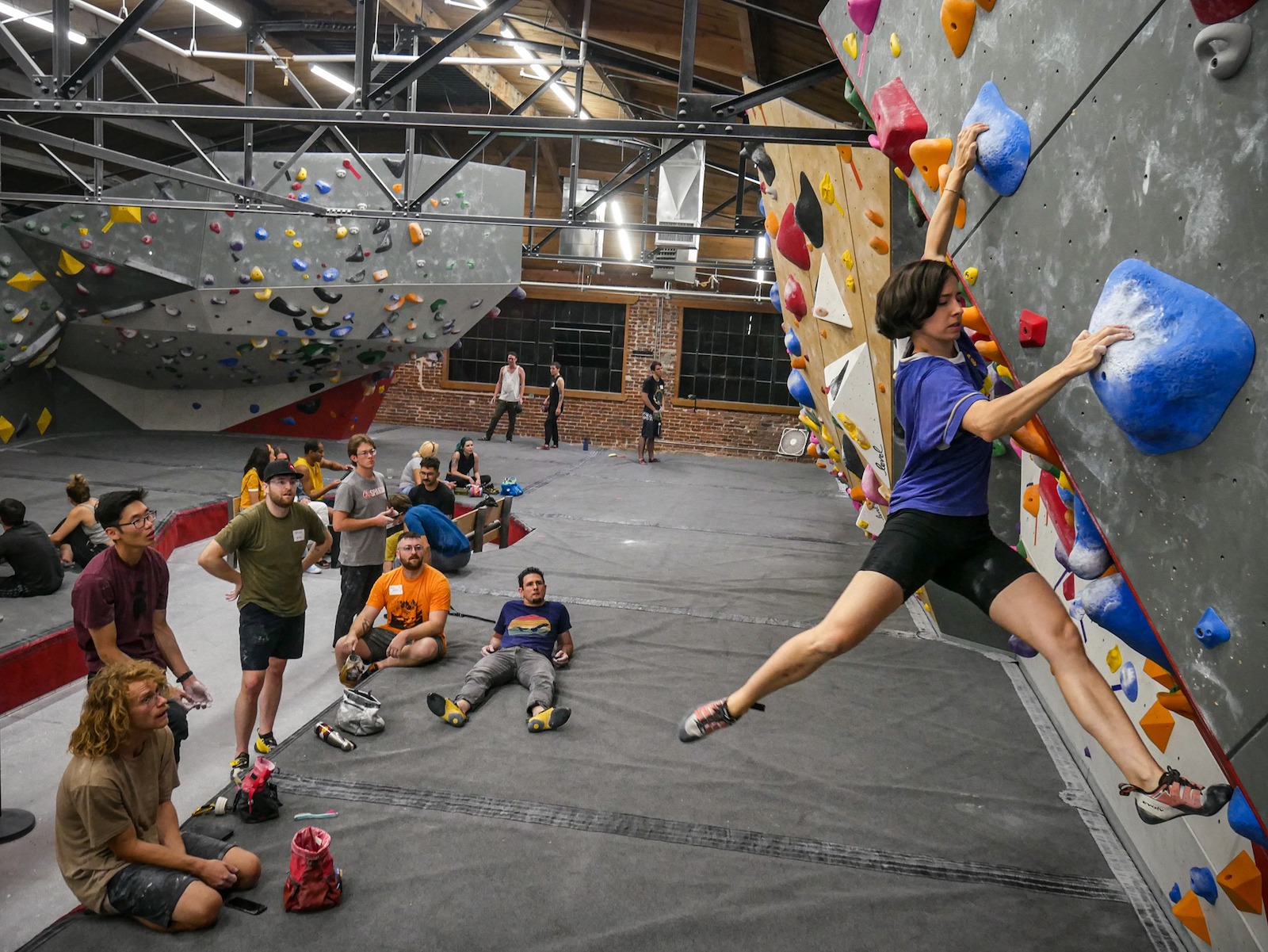 The Spot, as the OG in Colorado as the state's first bouldering facility, keeps its cool with its friendly atmosphere and its epic freestanding boulders. Their first location opened in 2002 in Boulder and recently opened a second location in Denver's Golden Triangle neighborhood.
Their Boulder facility offers 10,000 square feet of freestanding boulders all modeled after some of the most famous boulders in the world including Fontainebleau and Yosemite. Plus, after hitting it hard at the gym you can enjoy a cold one from their selection of Avery beers.
Boulder Rock Club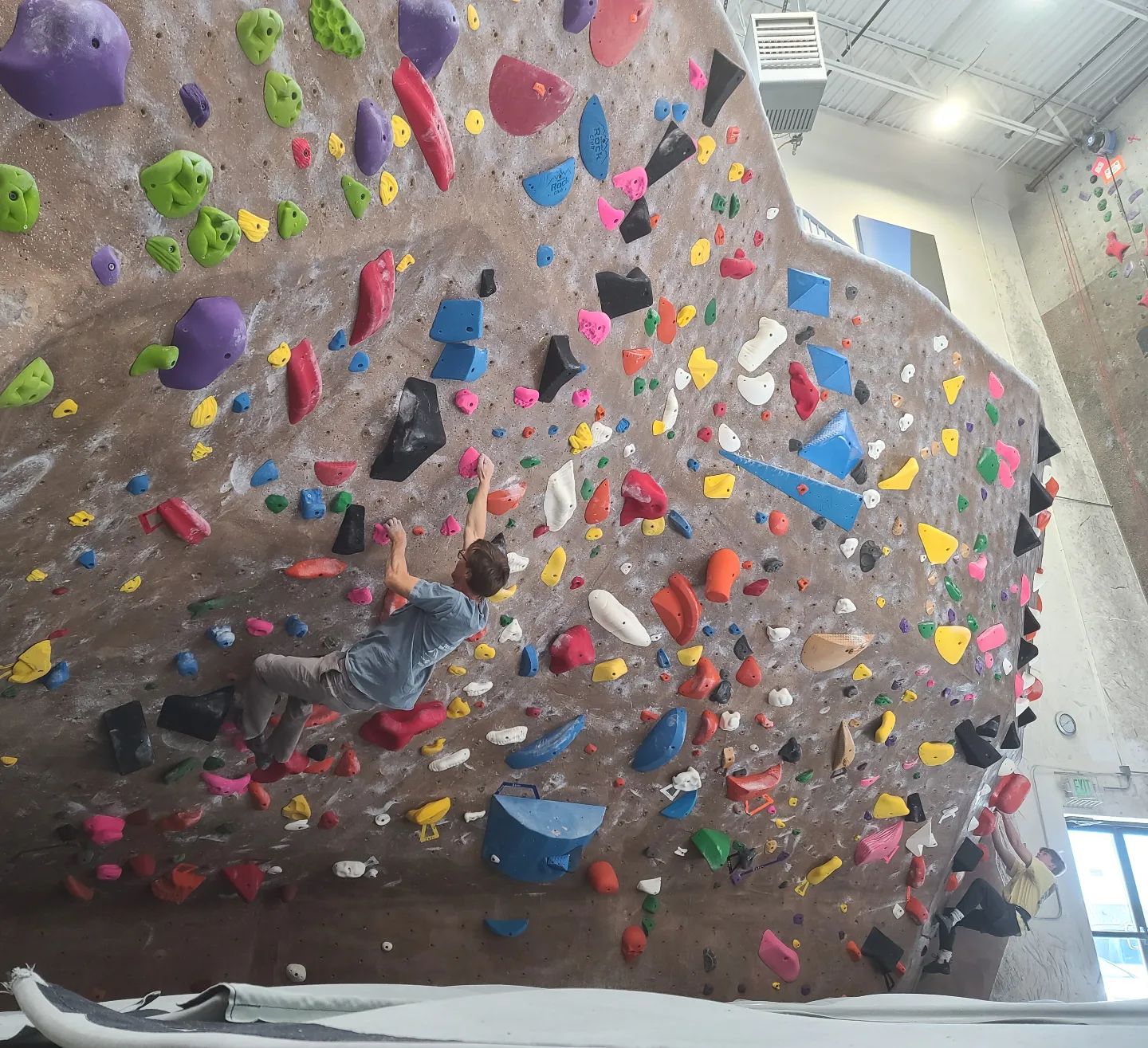 Voted the best indoor climbing gym in Boulder for 15 years running, the Boulder Rock Club is one of the first to hit the scene in the area. They provide a combination of 200 high-quality routes and boulder problems.
And with their three-times-a-week route updates and no route over two months old, you will always have something new and challenging waiting for you. Their newly remodeled facility offers 10,000 square feet of weight lifting and cardio equipment, personal training areas, plus yoga and group fitness classes.
Thanks for checking out the top indoor climbing gyms around Denver. With plenty of options to get your hold on, there really are no more excuses to hit the gym. If you're headed south, consider Colorado Springs' climbing gyms.