Oogie's Snacks is the maker of a gourmet popcorn like you've probably never had before. Made locally in Denver, Oogie's features a variety of exciting flavors that will delight your tastebuds.
They vow "nothing artificial ever." Oogie's Snacks are among the lowest in fat and calories among other popcorns. Their unique popcorns:
All Natural
Cholesterol Free
Trans Fat Free
Gluten Free
100% Whole Grain
Non Genetically Modified
All Natural Popcorn made in Denver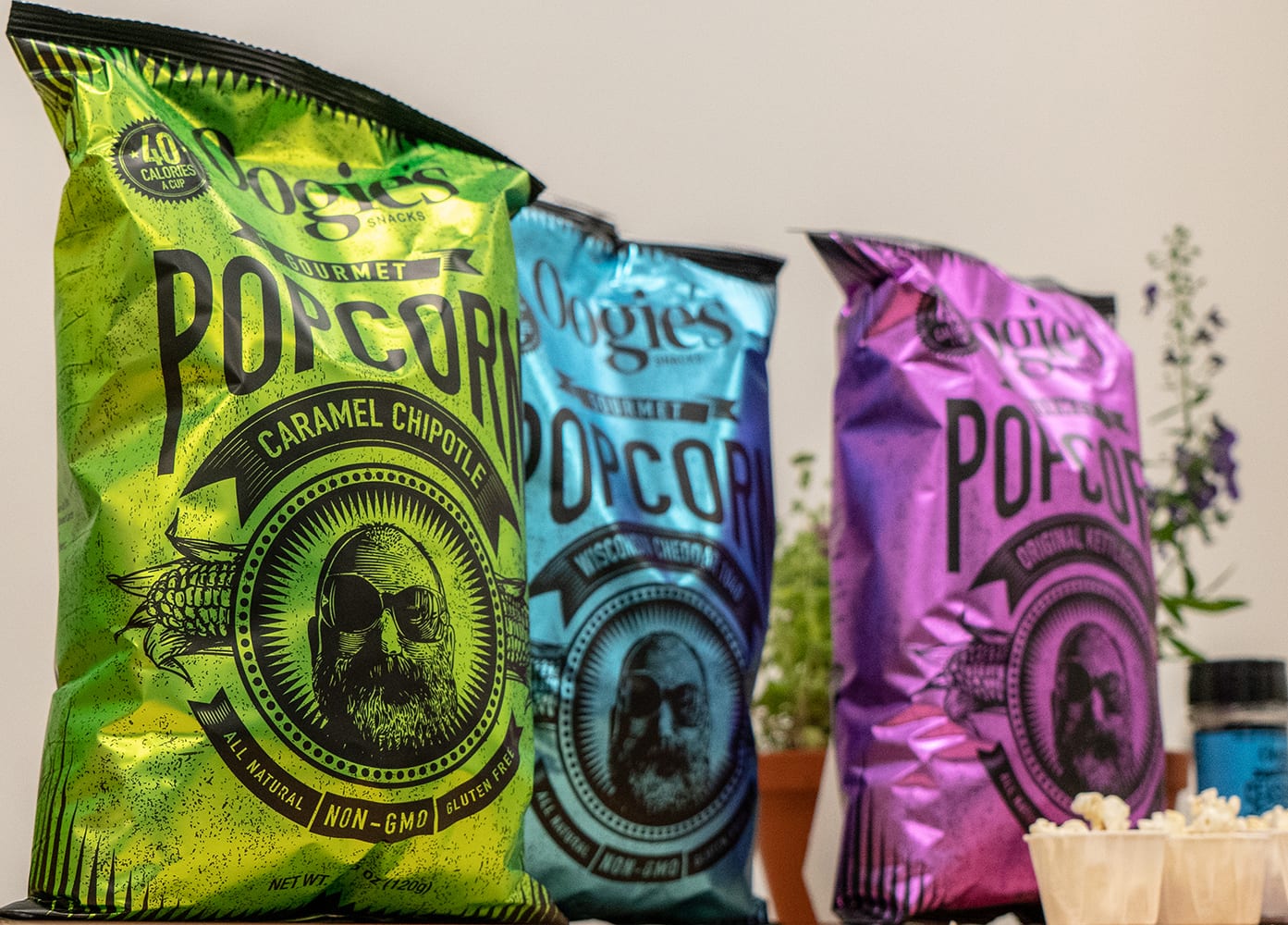 Oogie's founder, Oogie, was a longtime musician entertaining millions all around the world during the 60's and 70's. Then at the peak of his popularity he disappeared into legend. Now's he remerged to share his passion with the world, this time winning hearts through the stomach.
"It's another way to spread love in the world," Oogie says. "Music and food are just two different ways of reaching people, communicating with each other, sharing a commonality."
They made a range of flavors including: Wisconsin Cheddar 1848, Movie Time Butter, Original Kettlecorn, Caramel Chipotle, Spicy Nacho Cheddar, and Hickory Smoked Gouda. You can also pick up their unique, gourmet popcorn seasonings and add it wherever the heck you want.
Popular Products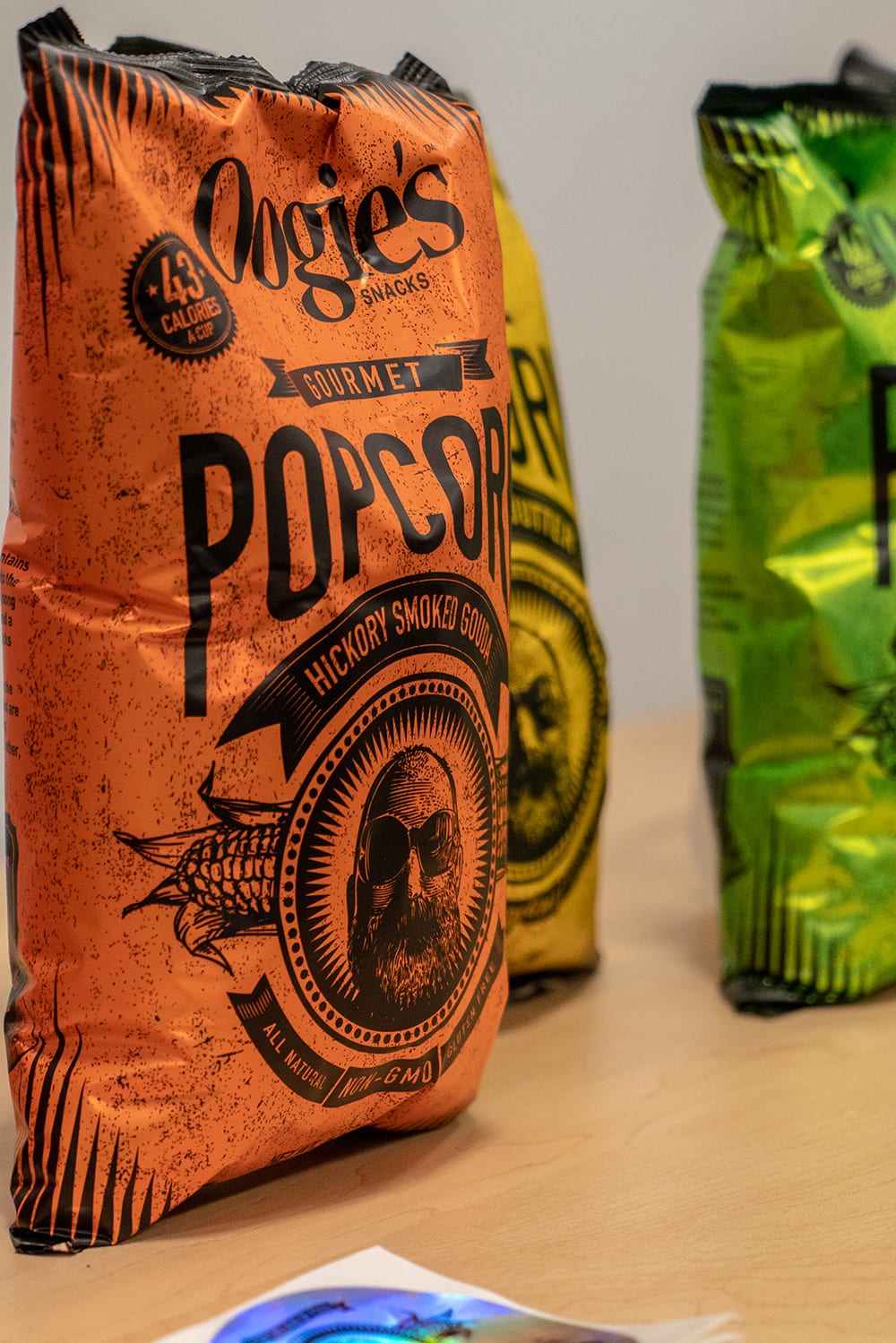 Fresh, healthy, gourmet, natural – Oogie's unique popcorn flavors can be found in grocery stores up and down the Front Range. They're expanding throughout the Rockies and the rest of the U.S.
You can find Oogie's Snacks in California Colorado, Arizona, Washington, and into the midwest and East Coast. They also provide their best selling popcorns for sale on Amazon and directly on their own website.
In addition to popcorn and seasonings, you can pick up Oogie's swag, such as men's and women's t-shirts. Or a gift certificate for your friends, family or colleagues.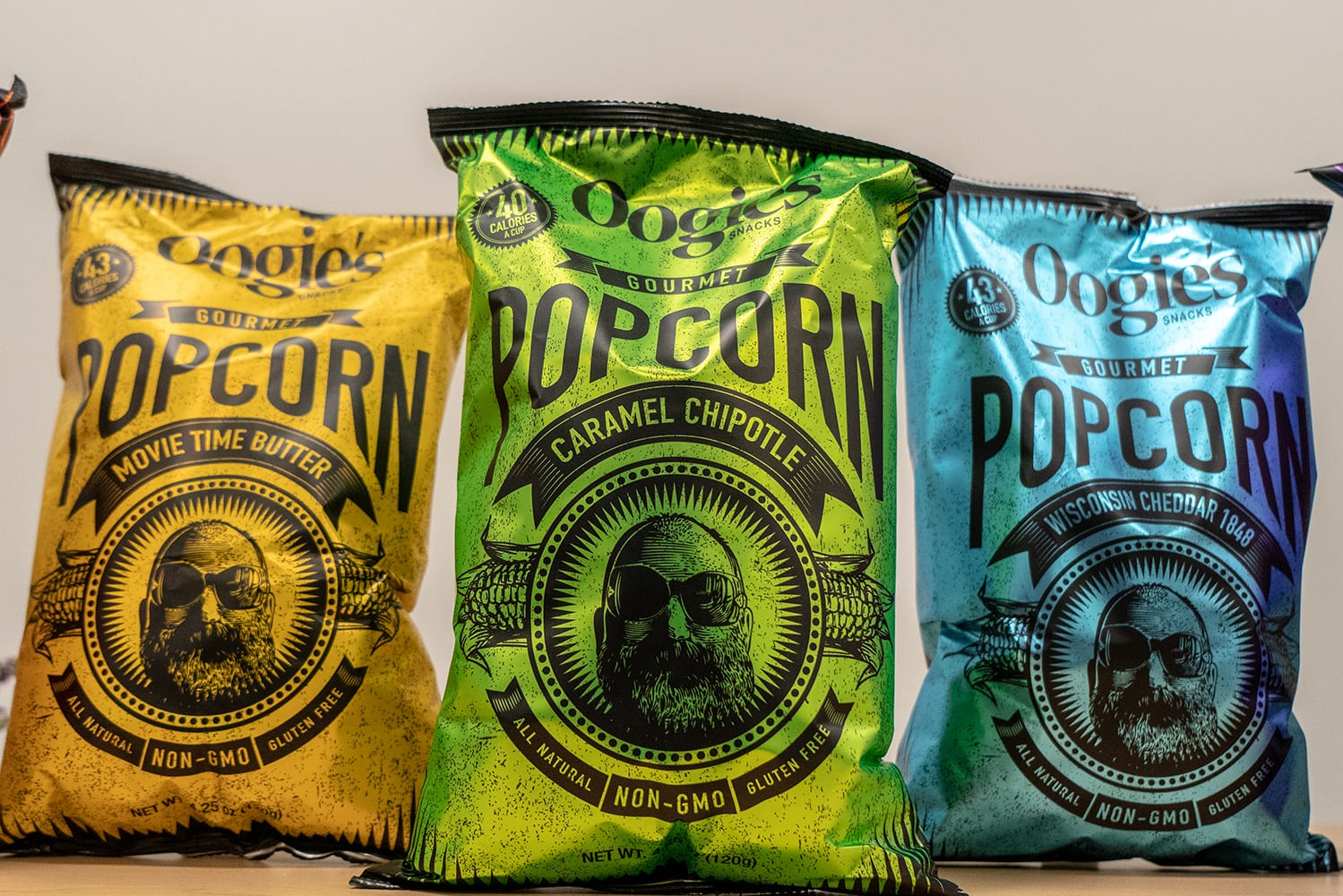 Details
Address: 1932 West 33rd Ave, Denver, CO
Phone: 303-455-2107
Website: oogiesnacks.com