Great Divide is another Colorado microbrewery that has overgrown its original space. Now boasting two Denver breweries, Great Divide is a favorite at a Mile High. Signature beers include Titan IPA, Samurai Rice Ale, Denver Pale Ale, and Yeti Imperial Stout. Brewery tours with tastings are offered at both Great Divide locations.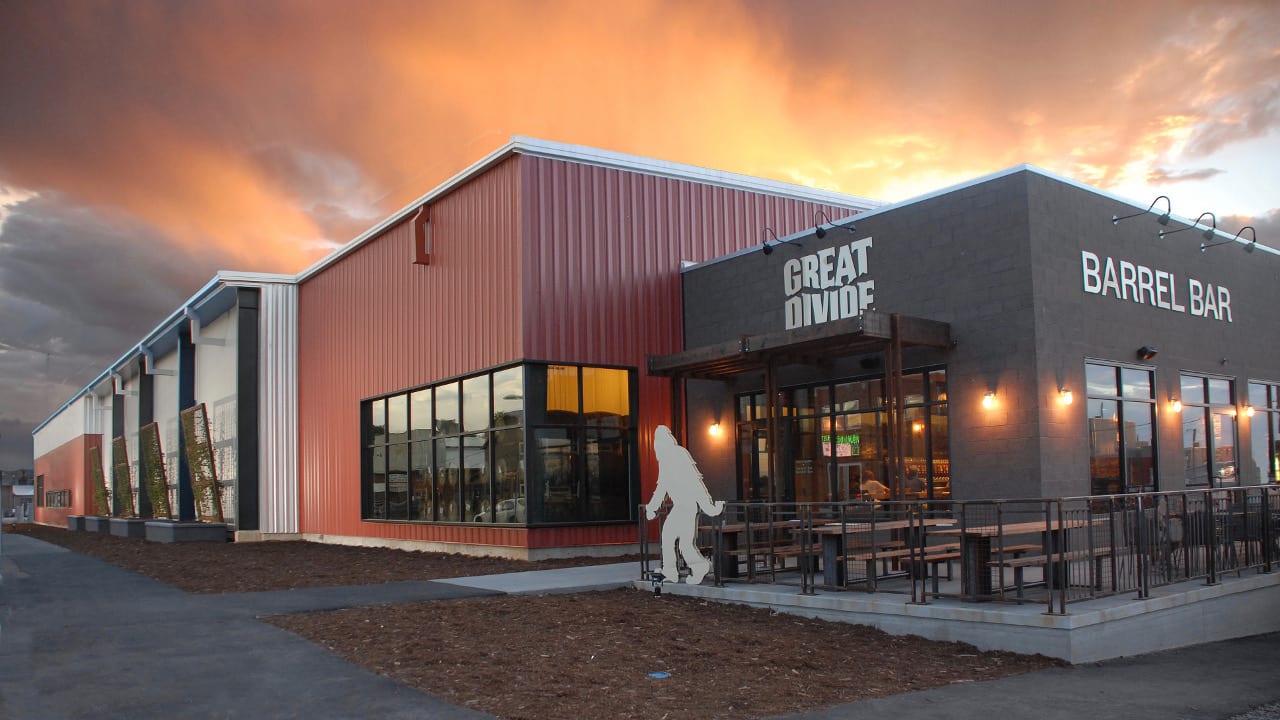 Ballpark | Brewery & Tap Room – The original site, established in 1994 a few blocks south of Coors Field, features a large taproom, nightly food truck, and regular crowds.
RINO | Barrel Bar & Packaging Wonderland – The newer Barrel Bar is situated in the fast-growing River North neighborhood of Denver. This warehouse-style brewery has a massive production facility and a smaller taproom. It also has a daily food truck for a quick bite to eat.
Touring Denver's Great Divide Brewing Co
Brewery tours run every day, multiple times. They're free and first-come, first-served, with no reservations. It's limited to 20 beer lovers requiring participants to wear closed-toe shoes and be 21+. Private tours can also be scheduled as well and tours usually last about 30 minutes.
Ball Park Tours:
Monday thru Friday – 3 pm, 4 pm, 5 pm
Saturday & Sunday – 2 pm, 3 pm, 4 pm, 5 pm, 6 pm
Barrel Bar Tours:
Monday thru Wednesday – 4 pm
Thursday & Friday – 3 pm, 4 pm, 5 pm
Saturday & Sunday – 2 pm, 3 pm, 4 pm, 5 pm, 6 pm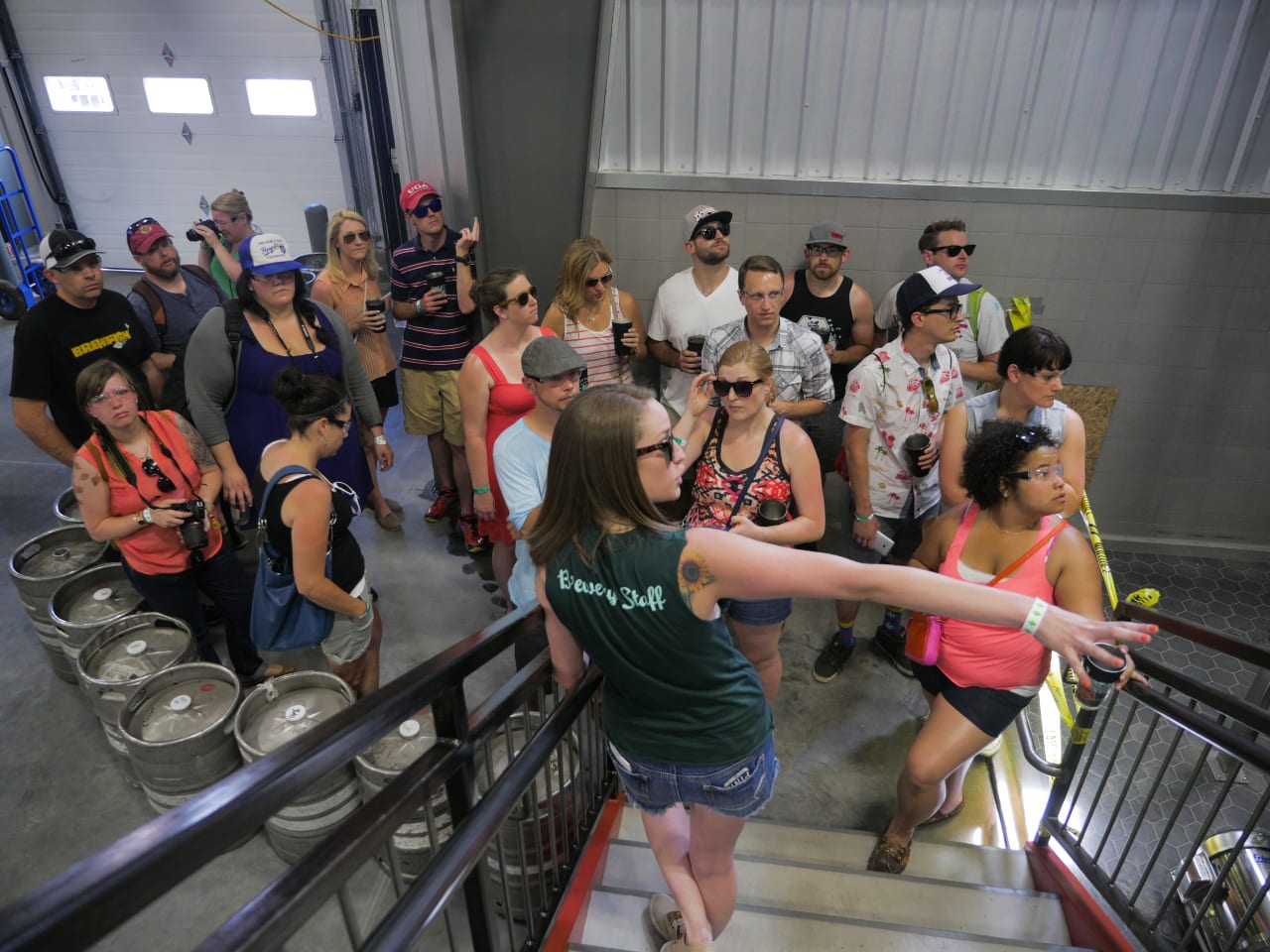 Details
Ballpark: Brewery & Tap Room
Address: 2201 Arapahoe St, Denver, CO 80205
Phone: 303-296-9460
Website: greatdivide.com
RINO: Barrel Bar & Packaging Wonderland
Address: 1812 35th St, Denver, CO 80216