If you're in Denver and you need transportation service, Denver Yellow Cab has you covered. Whether you're not exactly sure there will be available ride-sharing vehicles (Uber or Lyft) during your travel, or prefer the safety and reliability of a taxi service, you can opt for the more traditional route.
Denver Yellow Cab has been serving this Colorado city since 1924, and currently do so 24/7, 365. Though we have apps that allow us to book a ride in a click, Denver Yellow Cab's reservations are made via calls. You can phone them at 303-777-777.
The company notes that even though they are by the book, they still deploy "cutting-edge technology" to track the route of hundreds of their taxis. This means you get a more personal service than when booking thru an app.
Denver Yellow Cab (DYC) also has the largest fleet in the city, allowing them to provide a constant stream of rides any time of the day. Their fleet consists of Crown Victorias and minivans, for those who require extra space. DYC also as alternative fuel propane vehicles like Toyota Prius Hybrid to reduce the company's carbon footprint.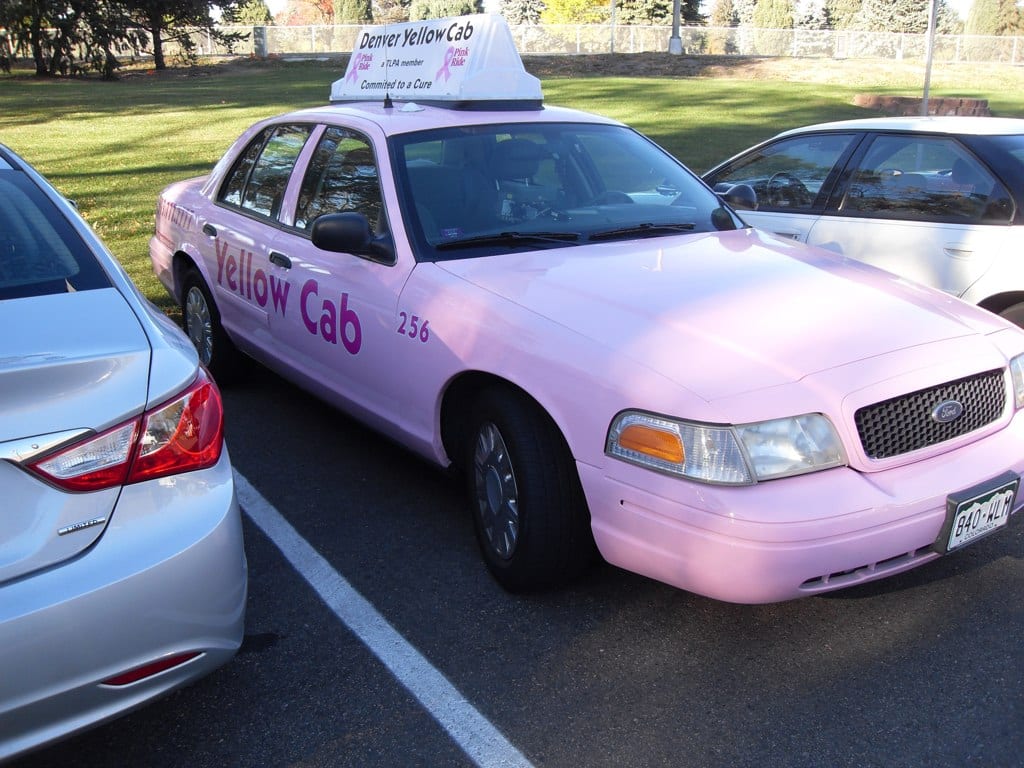 One thing to note when booking at Denver Yellow Cab is that they follow strict regulations to provide consistent service to their customers. All of their cabs are considered to be "no-smoking zones," as mandated by Colorado law. The company also has compliance against discrimination of passengers.
Drivers undergo intensive training and regular safety meetings to ensure that passengers can feel secure when booking through their service. They also have a routine check-in with the Department of Motor Vehicles for any code violations and drivers' licenses viability.
Because of their rigorous safety precautions, Denver Yellow Cab has an outstanding record with the Traveling Taxi Consumers in the metro area.
To make booking more smooth-sailing, make sure to be as detailed as possible during your reservation call. Let them know if you have extra packages, pets, or additional passengers. All of these factors are considered in your ride fee. For updated metered and non-metered rates, you can view their rates.
Details
Coverage: Denver Metropolitan Area
Phone: 303-777-777
Season: Year round, 24/7, 365 days
Website: denveryellowcab.com