First built in 1910, the Magnolia Hotel is known for its historic architecture and exterior clock, which dates as far back to 17th Street's bustling and glorious days as the "Wall Street of the West." Conveniently located nearby some of the area's best attractions like the Pepsi Center and Mile High Stadium, the Magnolia was restored to reflect its original appearance.
Here, contemporary style blends harmoniously with rich and exquisite history through their luxurious rooms.
Luxury 3 Star Hotel in Downtown Denver
The Magnolia Hotel prides itself for being a Tribute Portfolio Hotel, which is a group of beautiful boutique hotels that aim to create unique and colorful spaces. They value art installations, bold designs, and top-of-the-line services, which keep each of their hotels just a little different from the rest. With the Magnolia, all these come in the form of their exquisite amenities and services.
Room Types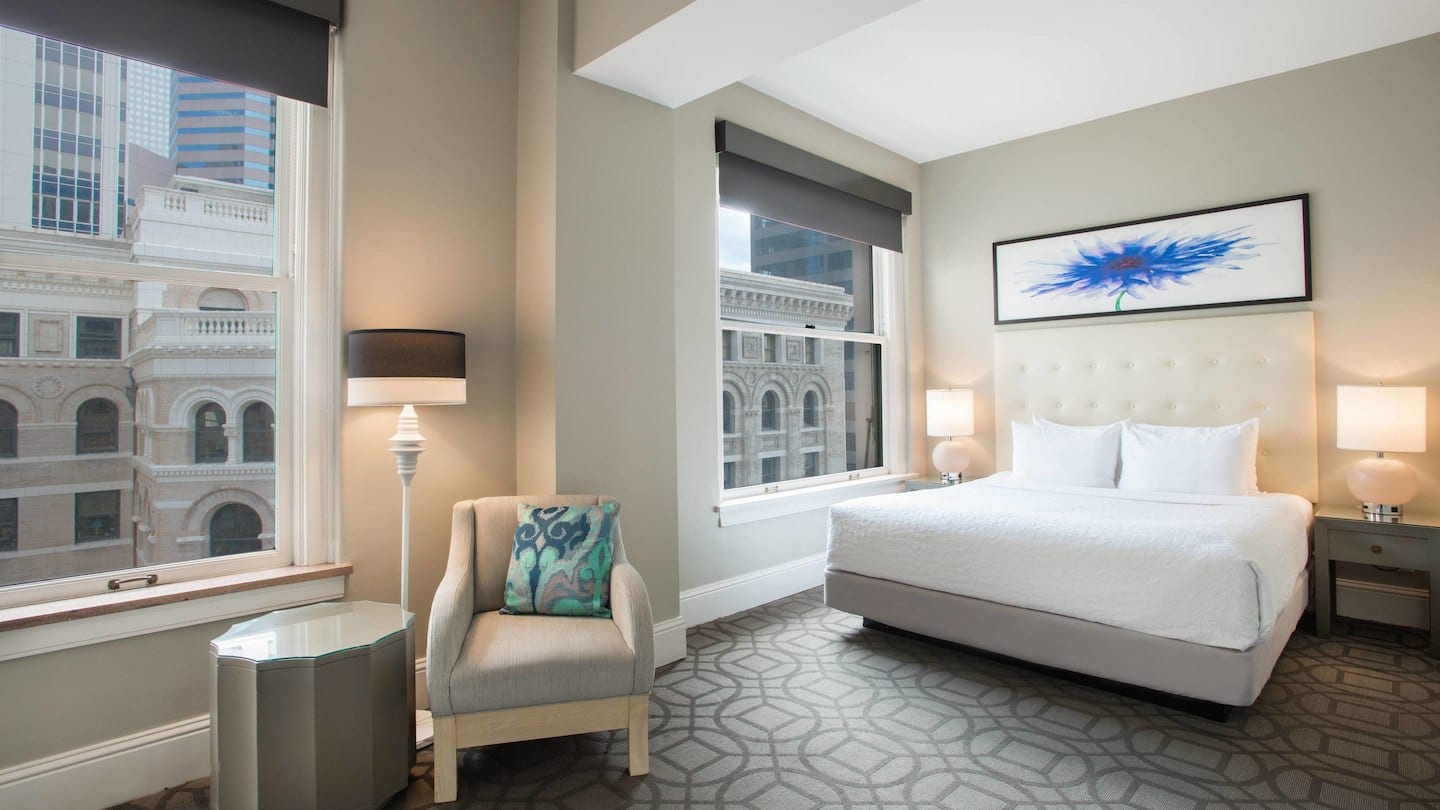 All of the Magnolia's guestrooms come with custom beddings and the option for a comfortable king bed or two queen beds. With 400 square feet of space, the guestrooms also come with complimentary Wi-Fi access, cable television, large bathrooms with garden tub or walk-in shower, spacious work areas, and in-room coffee.
The Signature Suites boast of extravagant décor with rooms ranging from 550 to 700 square feet in size. These one bedroom suites come with separate living and sleeping quarters, kitchenettes, private bathrooms, and in some, gas fireplaces.
Amenities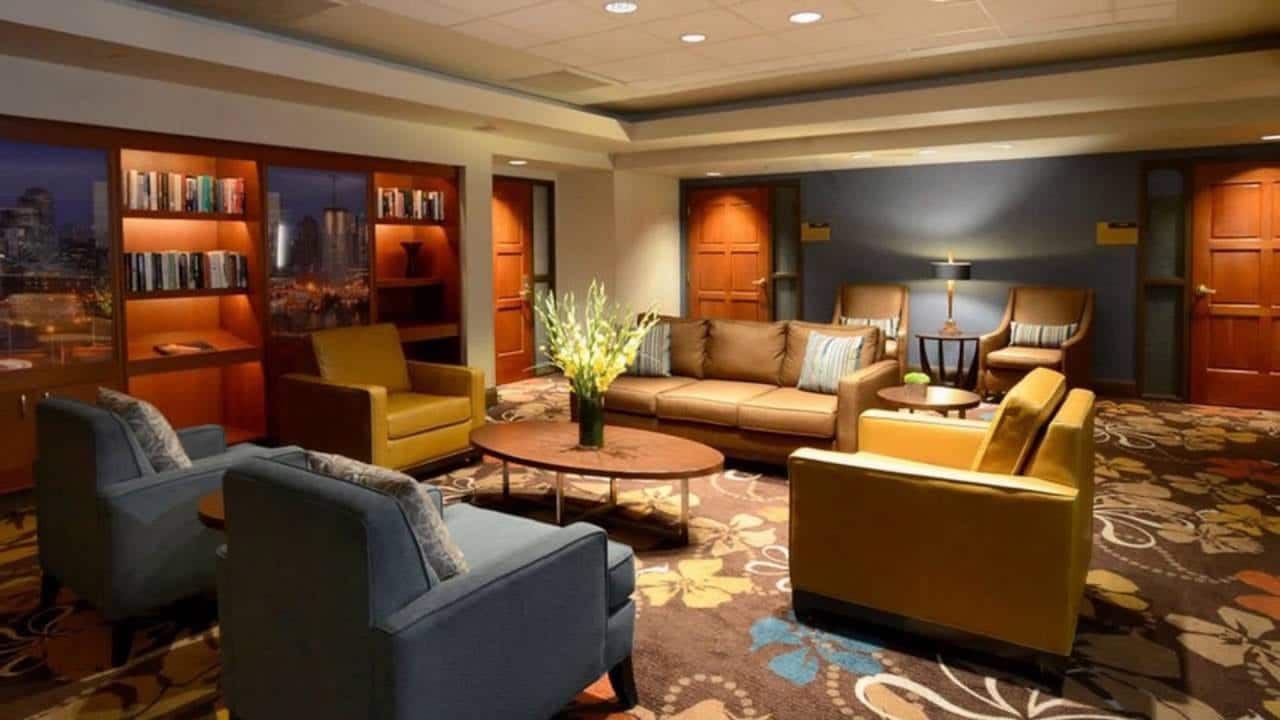 True to their motto of pure hospitality, the Magnolia Hotel provides its guests a list of amenities that ensure the makings of an amazing trip. Being a pet-friendly hotel, they welcome pets of all shapes and sizes and require no deposit.
They provide complimentary car services, a business center, a 24-hour fitness center equipped with cardio machines, along with a a ballroom and event space that can accommodate up to 300 people. They also bake a fresh batch of cookies every night, which guests can look out for from 8pm to 10pm.
Dining
A stay at the Magnolia would not be complete without a meal at Harry's Bar, located at the hotel lobby. Published on the Denver Post as "one of the best places to chill," guests can enjoy a wide range of food choices through their bistro style dining.
From a seasonal menu of tapas and entrees to an extensive selection of fine wines, Harry's offers meals starting from breakfast all the way through dinner. They also provide room service and convenient to-go meals. Their happy hour features craft beers on tap, various creative cocktails, and food specials.
Check prices, availability or book Magnolia Hotel Denver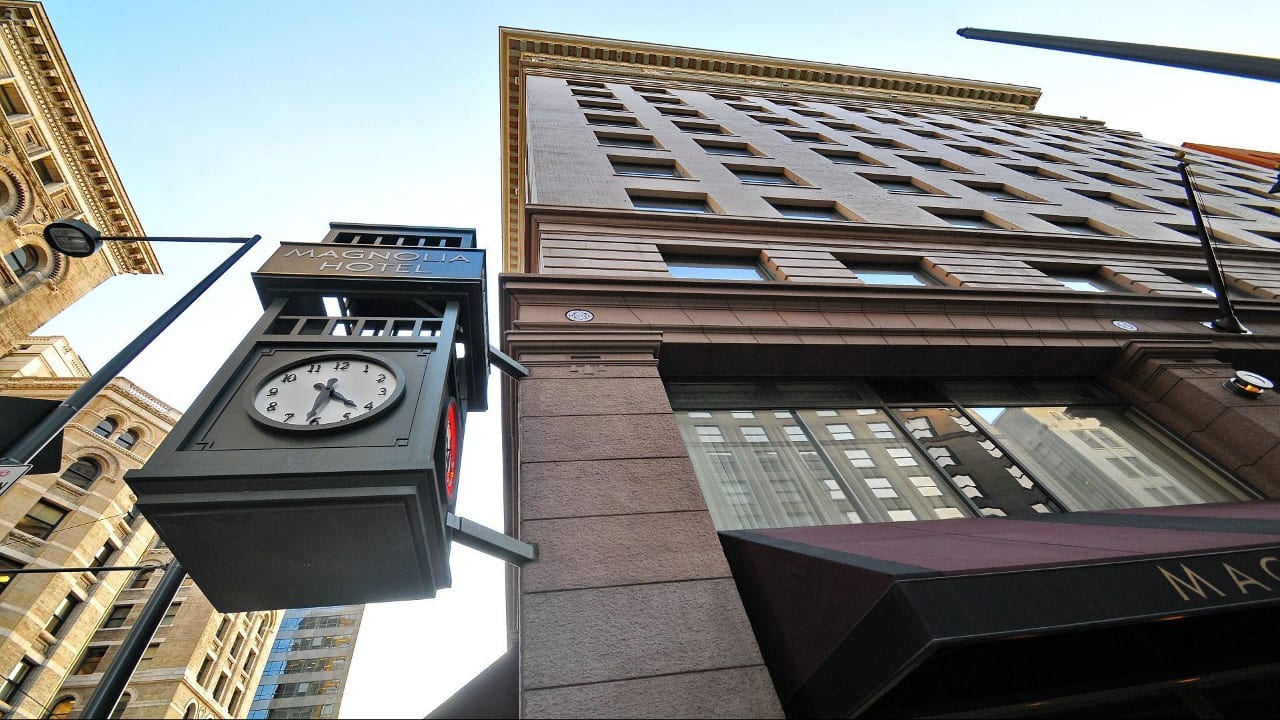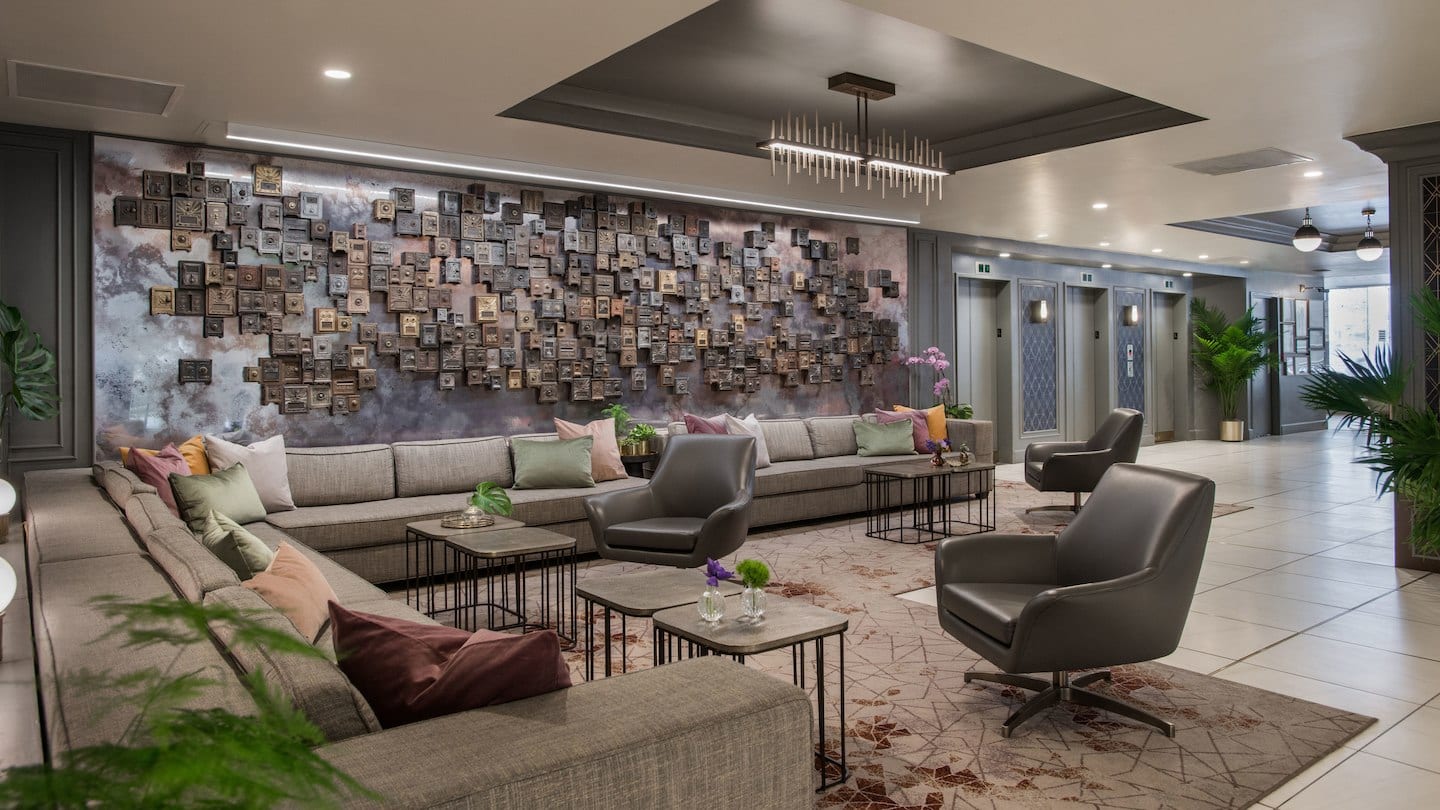 Details
Address: 818 17th St, Denver, CO
Phone: 303-607-9000
Rating: 3 star
Website: magnoliahotels.com/denver

Popular Posts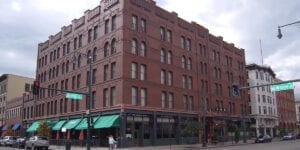 Top 18 Luxurious Hotels in Denver – Colorado's capital's city is loaded with luxury accommodations, providing a range of nice 3, 4 and 5 star hotels. Anytime of year Denver's a fun city full of growth and unique attractions. Most of Denver's luxury hotels are located…