Paintball Adventures offers 110 acres of wooded fields open year round in Sedalia. It's located in Douglas County, southwest of Denver.
The wooded outdoor fields are filled with fun obstacles to hide behind, including buildings and forts. There's dense brush by the river and even a large Alamo structure. There are a number of styles of game play too, such as Defend and Attack the Alamo fort. Speedball fields are open for play as well.
Year Round Outdoor Paintball Fields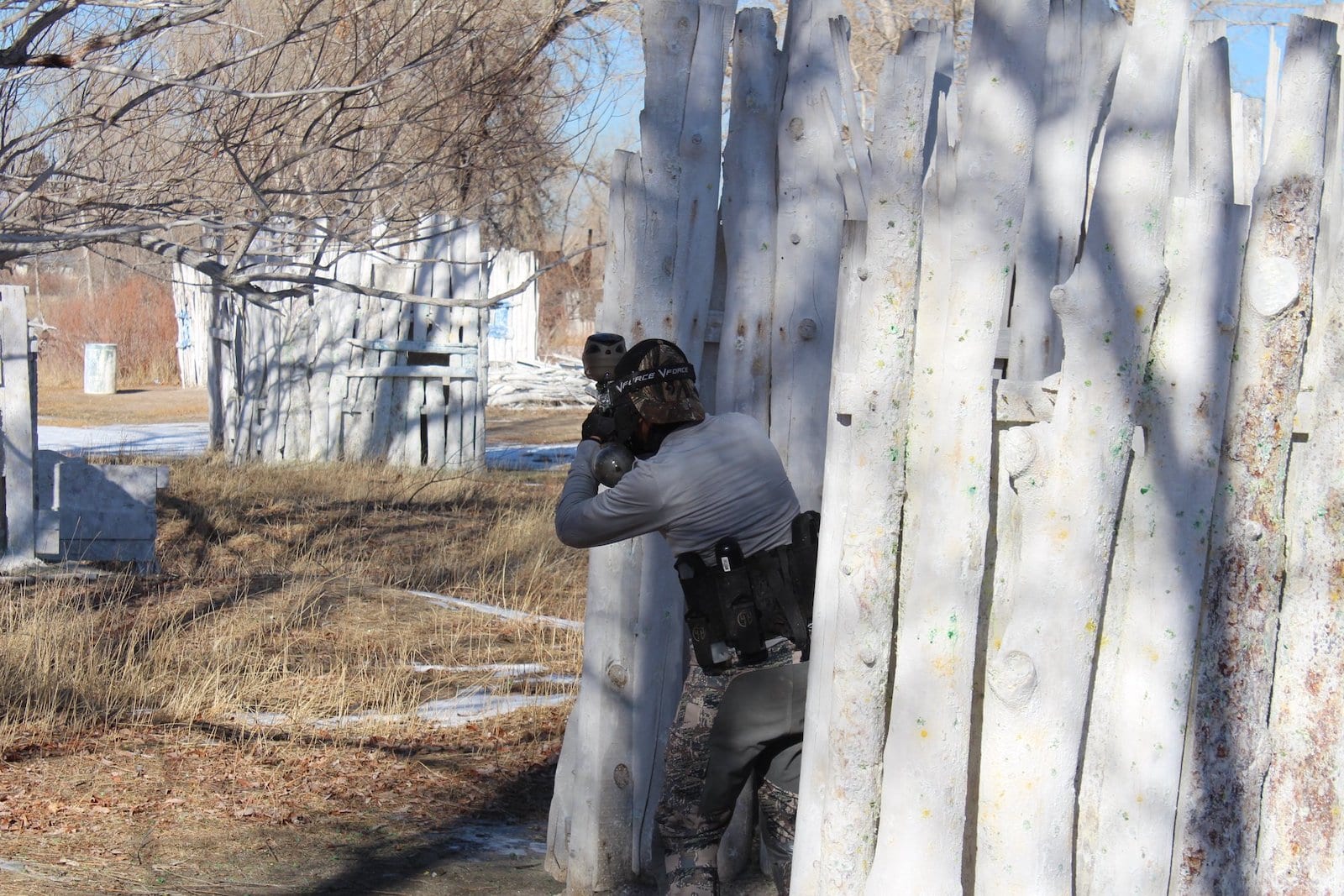 Games can have singular objectives, such as capture the flag, or multiple goals, running from 20 minutes up to an hour. You'll get to play as many as possible. You can purchase snacks like Gatorade or power bars.
Participants must be at ten least years old to play paintball. All games are supervised by a referee, as well as staff and knowledgable players. It's a safe, fun event for all levels and abilities.
Host your party or corporate event at Paintball Adventures. The paintball field is open year round on weekends to the public. It's closed Monday to Friday, unless you reserve it for group play.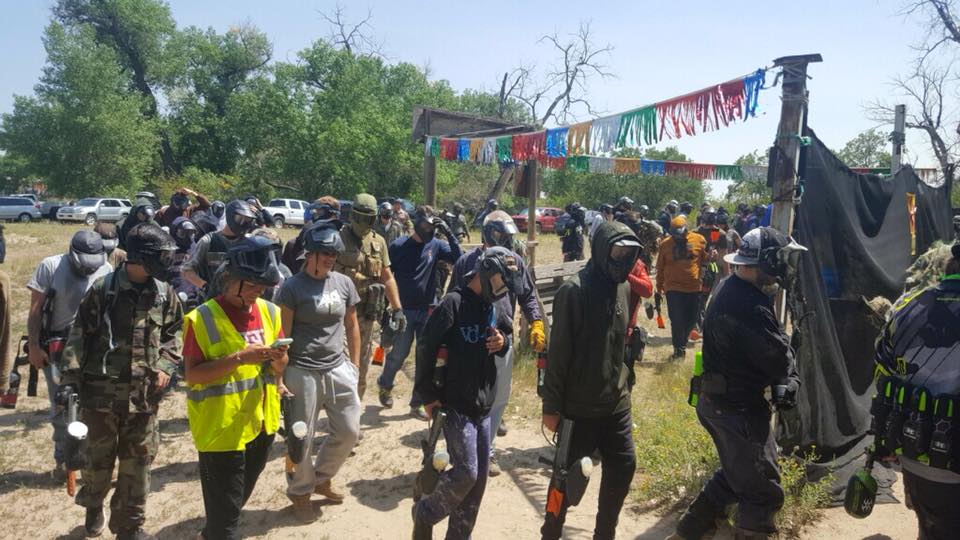 Details
Address: 7375 Reynolds Dr, Sedalia, CO
Phone: 303-762-6160
Season: Year round
Website: paintballadventuresofdenver.com