Stranahan's is Colorado's first legally-made whiskey, distilled right here at a Mile High. The first batch of this 94-proof whiskey was distilled in 2004 and bottled in 2006. They offer two guided distillery tours, both available year-round, with whiskey tastings.
The strongest of friendships are usually born out of pleasant situations, like sharing stories over a bottle of whiskey – but the founders of Stranahan's had taken an offbeat approach, as theirs was forged by a destructive fire.
It was in 2004 when a fire broke out in a barn owned by George Stranahan, a local of Woody Creek. Jess Graber, a then volunteer firefighter, went out of his way to help put out the fire. It was during this ruination that the two discovered that they share a common passion for the outdoors and a proper pour of fine whiskey.
Whiskey Made in Denver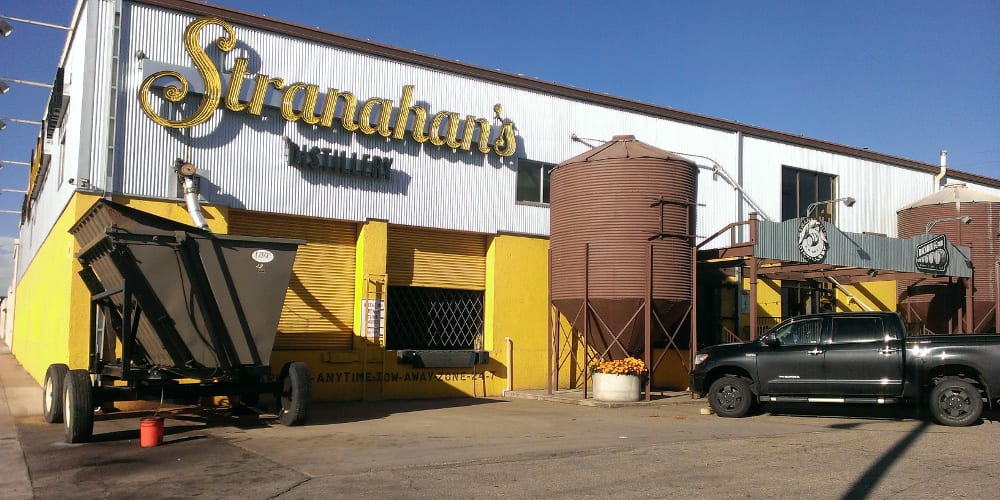 The two eventually became business partners and founded Stranahan's Single Malt Whiskey that same year. The two created a unique recipe for a peculiarly smooth and flavorful single-malt whiskey. Stranahan's first batch of whiskey was distilled in that same year and then bottled in 2006.
It is said that the Stranahan's jump-started the Colorado distilling industry, being the state's first-ever micro-distillery.
Stranahan's takes full advantage of its Rocky Mountain surroundings, as they use its waters as one of their whiskey's main ingredients. These whiskeys are hand-crafted in small batches only, to ensure every bottle represents the state's spirit and ends up in the highest quality possible. The distillery manufactures only 3 whiskeys, one of which is available only a day of each year.
Process of Distilling Whiskey
Crafting whiskey shares a number of similarities with brewing beer, including mash made from grains, which are then fermented with yeast. At Stranahan's, they begin with four exceptional barleys, all grown in the Rockies. They're combined with Rocky Mountain water and proprietary yeast.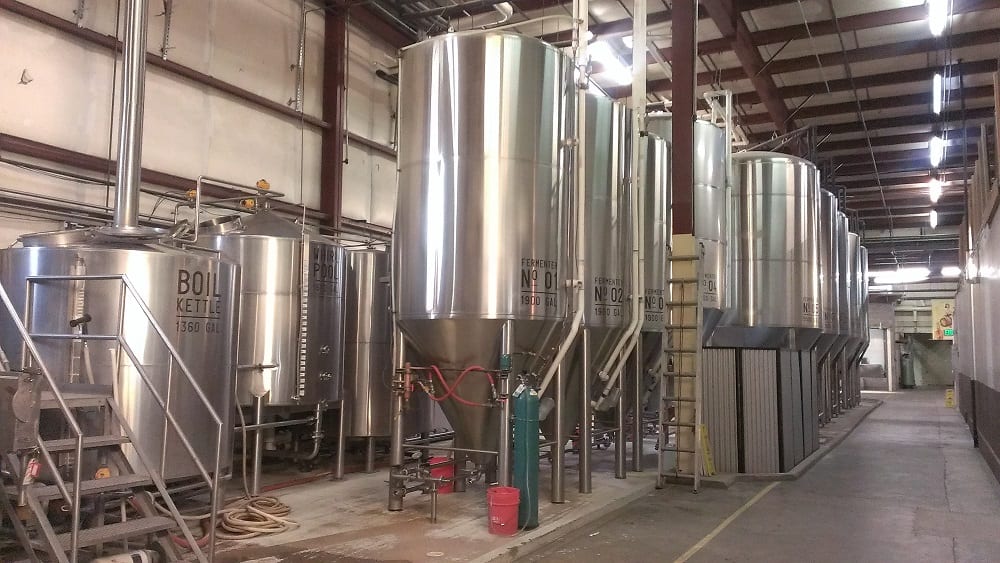 This mash is then filtered and fermented in six days (yeast consumes the sugars and produces 8% whiskey wash). Primary distillation begins in a combination pot (like scotch) and column (like bourbon). It's distilled a second time in a smaller copper pot to purify to high standards.
This double distilling reduces the fusil oils (undesirable alcohols) and other impurities for a smooth taste and less of a hangover. The whiskey is then aged in charred American white oak barrels which creates flavors of caramel and vanilla, and a lovely tan color. After 2-5 years it's cut with Eldorado Springs water to lower the alcohol to 94 proof.
Lastly, it's bottled and enjoyed, which you can sign up for to be part of the bottling crew – it's a lottery.
Distillery Tour in Denver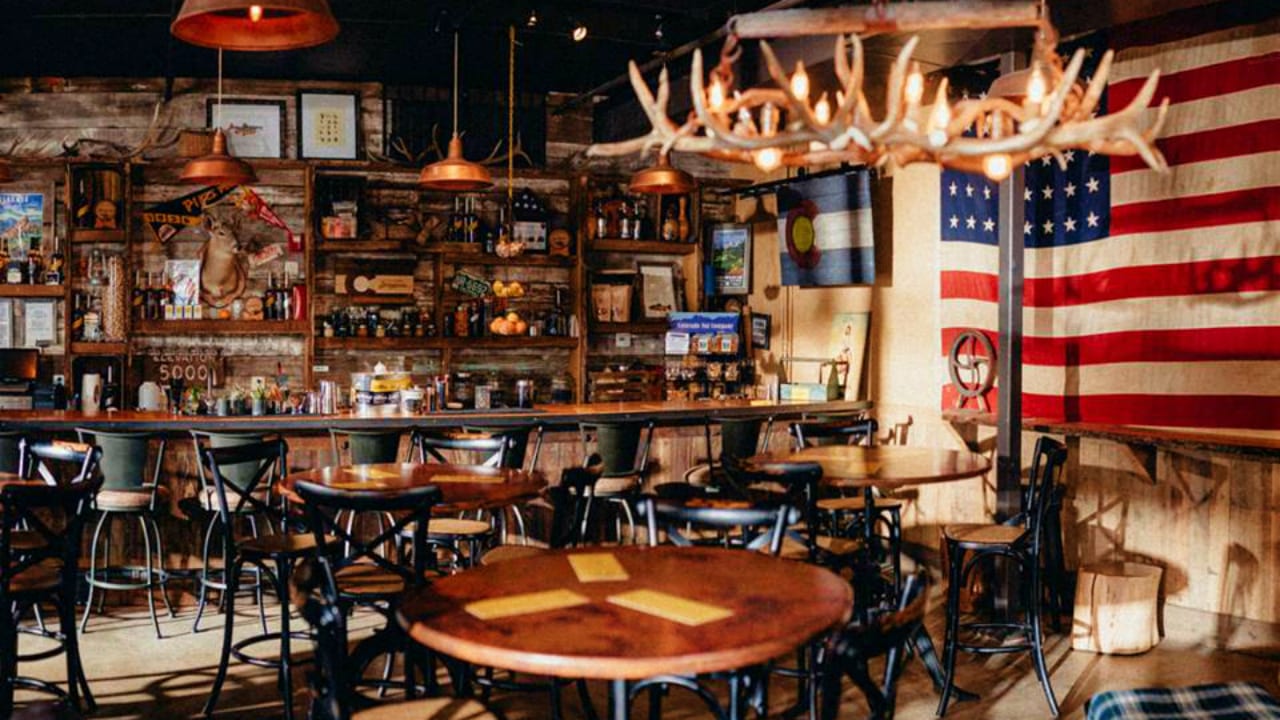 Stranahan's offers 7 different tour options as well as private events both virtually and in person. The tours offered include:
American Single Malt Whiskey Tour – General tour of distillery + three tastings
Original Guided Whiskey Tasting – Learn to nose/taste whiskey + four tastings
Distiller's Experimental Guided Whiskey Tour – Taste rare whiskey straight from the cask
Mountain Angel 10-Year-Old Guided Tasting – A whiskey and local premium food experience
Healthcare Workers & First Responders Tour – Free general tour of distillery + three tastings
Home Grown Tour – General tour of distillery + three tastings (free for Colorado residents)
Cocktail Class – Learn to make classic and seasonal whiskey cocktails
Stranahan's Award-winning Whiskeys – Popular Products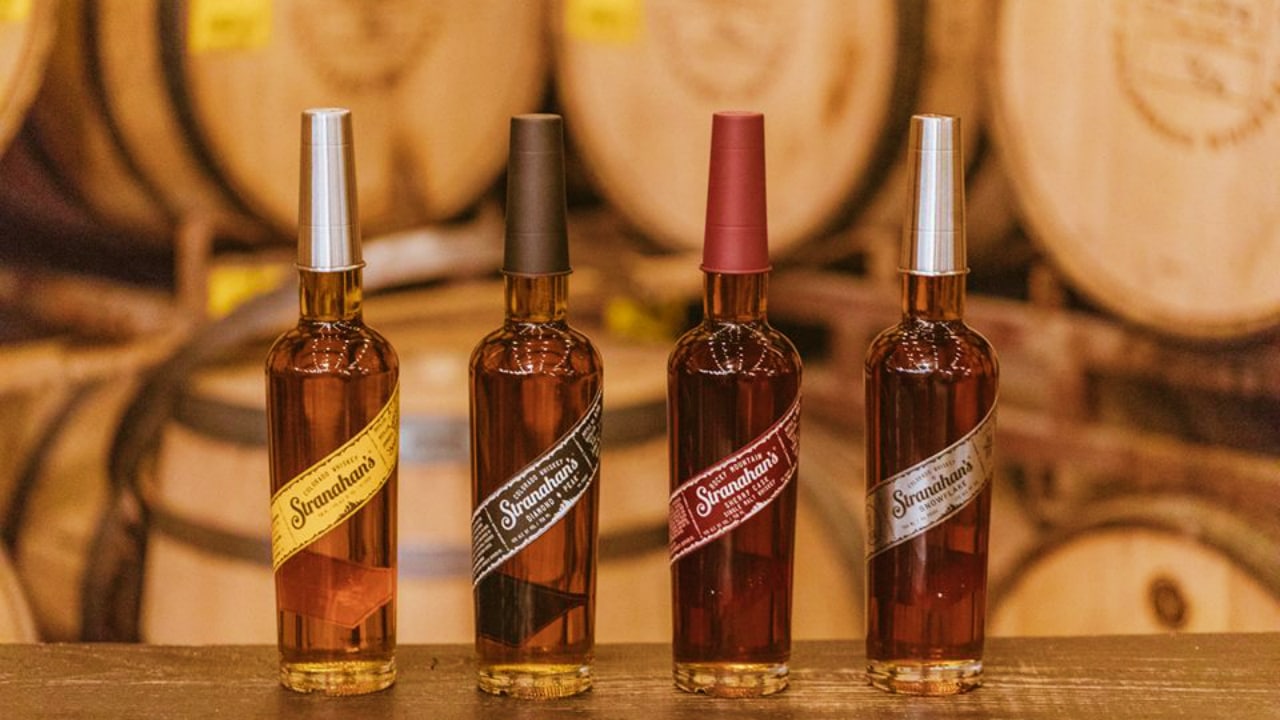 The first Colorado whiskey has quickly gained a reputation for top-notch quality.
Original: The First Rocky Mountain Single Malt – Notes include caramel, vanilla, dark chocolate, and fresh-sawn oak.
Diamond Peak: Selected From The Most Distinct Casks – Notes include dried stone fruits, caramel, freshly sawed wood, espresso, spicy chocolate, and seasoned oak.
Snowflake, A Winter's Bounty – Notes include dried stone fruits, caramel, freshly sawed wood, espresso, spicy chocolate, and seasoned oak; made available only one day of December each year, whiskeys are aged in new oak barrels prior to transferring them into used wine, sherry, cognac, rum & tequila barrels to absorb its flavors. Various finishes are then combined to create a whiskey that is not like any other and is exceptionally delicious.
Buying A Bottle
Stranahan's whiskeys can be purchased from various liquor shops across the United States. Their website offers a search function that shows a list of available shops within a particular state.
Alternatively, their whiskeys can also be purchased via ReserveBar.com. The website ships to various states as well, and offers fancy gift options such as custom engravings, and luxury drawstring & handmade leather bottle holders.
Details
Address: 200 S Kalamath St, Denver, CO 80233
Phone: 303-296-7440
Cost: Yes for tours (with a few exceptions)
Website: stranahans.com