Breckenridge Brewery opened in 1990 in the ski town of Breckenridge, making it the third-oldest craft brewery in the state. In 1992, they launched a second brewpub in downtown Denver, then outgrew it and moved to the Santa Fe Art District in 1995. When they outgrew that again, they moved to Littleton.
Breck's main line of brews includes Vanilla Porter, Avalanche Ale, Breck IPA, Mango Mosaic Pale Ale, Oatmeal Stout, Agave Wheat, Breck Lager, and Lucky U IPA. High-tech packaging includes a few nitrogen-charged cans, available in the Vanilla Porter and Lucky U IPA.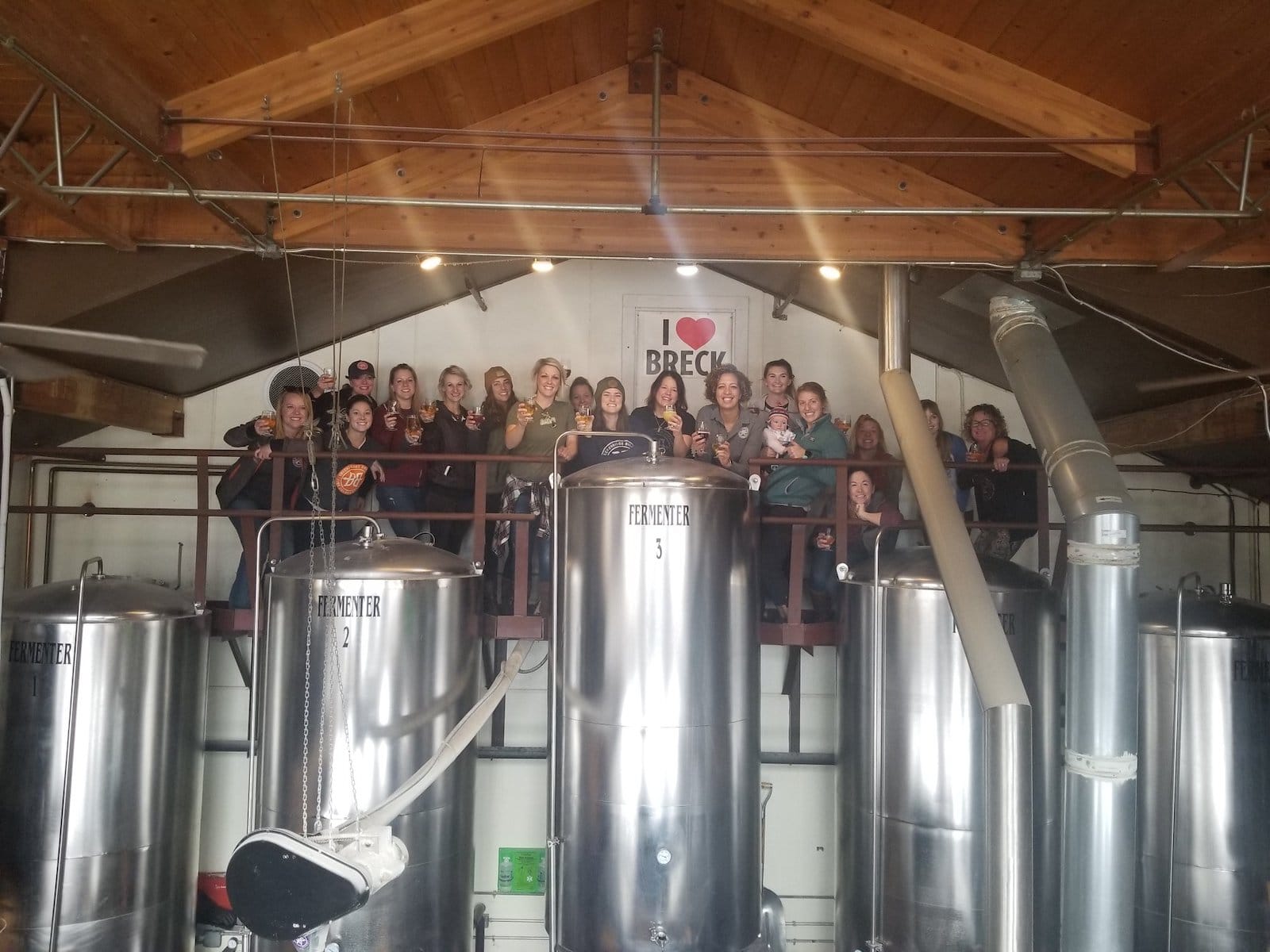 Breck's large production brewery in Littleton provides public tours Thursday through Monday at 11 am, 1 pm, 3 pm, and 5 pm. There's a minimal fee that covers beer samples and a dollar donated to a variety of charities. Non-drinkers and those under 21 can take the tour for free.
Brewery tours begin a healthy pour from a daily tap selection. From the Tour Tasting Room, it leads you through the brewhouse, across the bridge to fermentation, barrel aging, and packaging.
Details
Address: 2920 Brewery Lane, Littleton, CO 80120
Phone: 303-623-2739
Season: Year-round
Website: breckbrew.com