Crystola is a small unincorporated community in Teller County, located just east of Woodland Park on Ute Pass. It uses Woodland Park as a mailing address.
The elevation of town is 7,979 feet. There's a motorcycle bar in town, the Crystola Roadhouse, which boasts live music on the weekends.
History
Originally called Trout Park, Crystola was settled in the 1860s for cattle ranching. As mining grew in Aspen, Leadville and Cripple Creek, Crystola grew its commerce from those passing through Ute Pass.
The area became popular with spiritualists in the 1890s. After one medium revealed there was gold in the hills, the Brotherhood Gold Mining and Milling Company was founded in 1897. A lot of people searched for gold but none was ever found. The original hotel, grocery, and post office burned in the mid 1900s.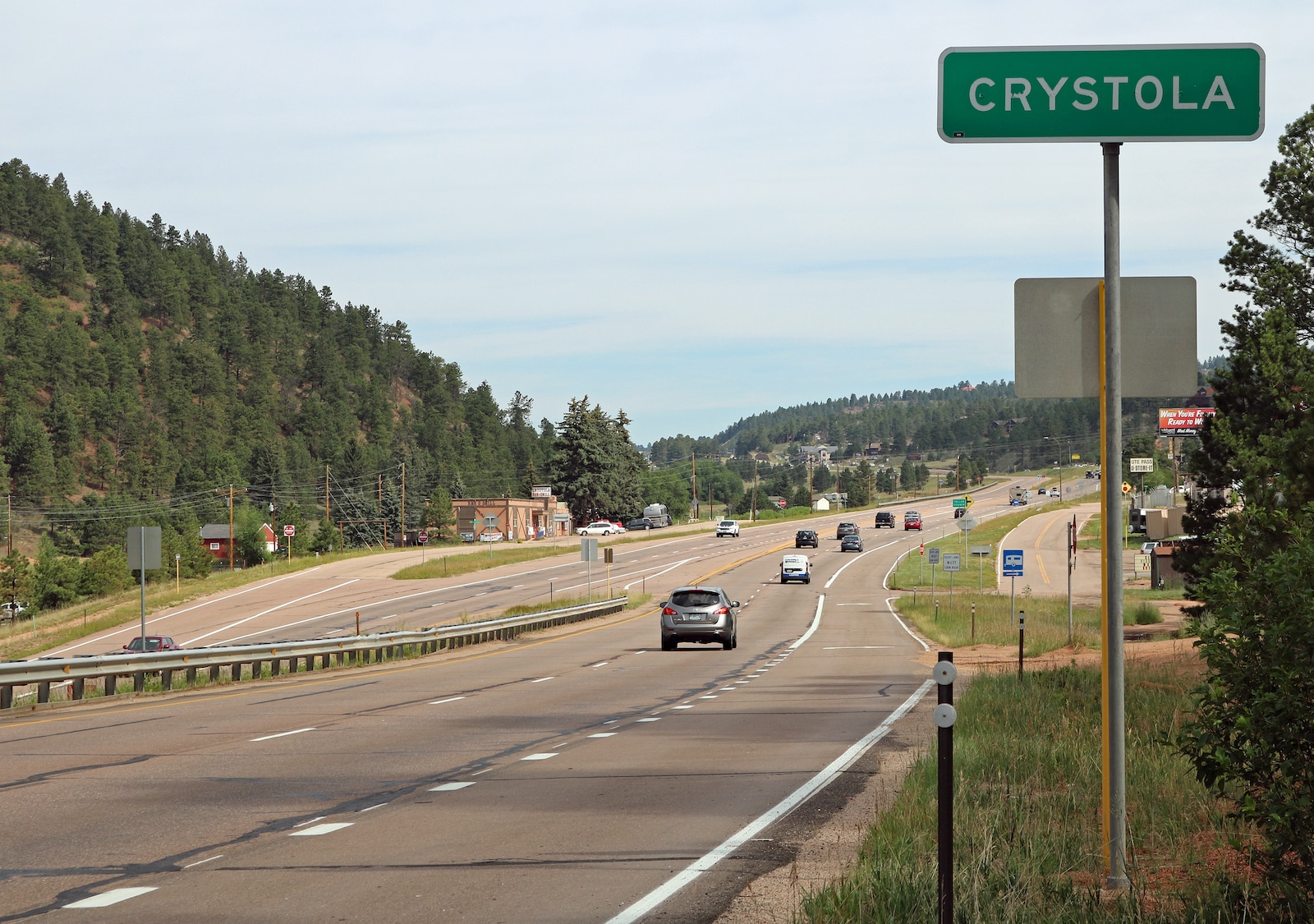 Activities near Crystola
Federal Lands:
Scenic Drives:
Towns: