Whether you're heading out for an easy day hike near the city, planning to climb one of Colorado's famous fourteeners, or backpacking for several days in some of the state's national forests and wilderness areas, there are some simple and common-sense "rules" of trail etiquette to follow. These can make the experience much better for you, your fellow hikers, and for the environment around you.
It's pretty easy to divide the rules of hiking etiquette into two broad categories: social and environmental. Please practice these tips on polite behavior and safety next time on the hiking trail.
Social Trail Etiquette
These things have to do with safety and the quality of the experience for you and your fellow hikers. Some of these seem pretty obvious, but you'd be amazed at what we've seen out there!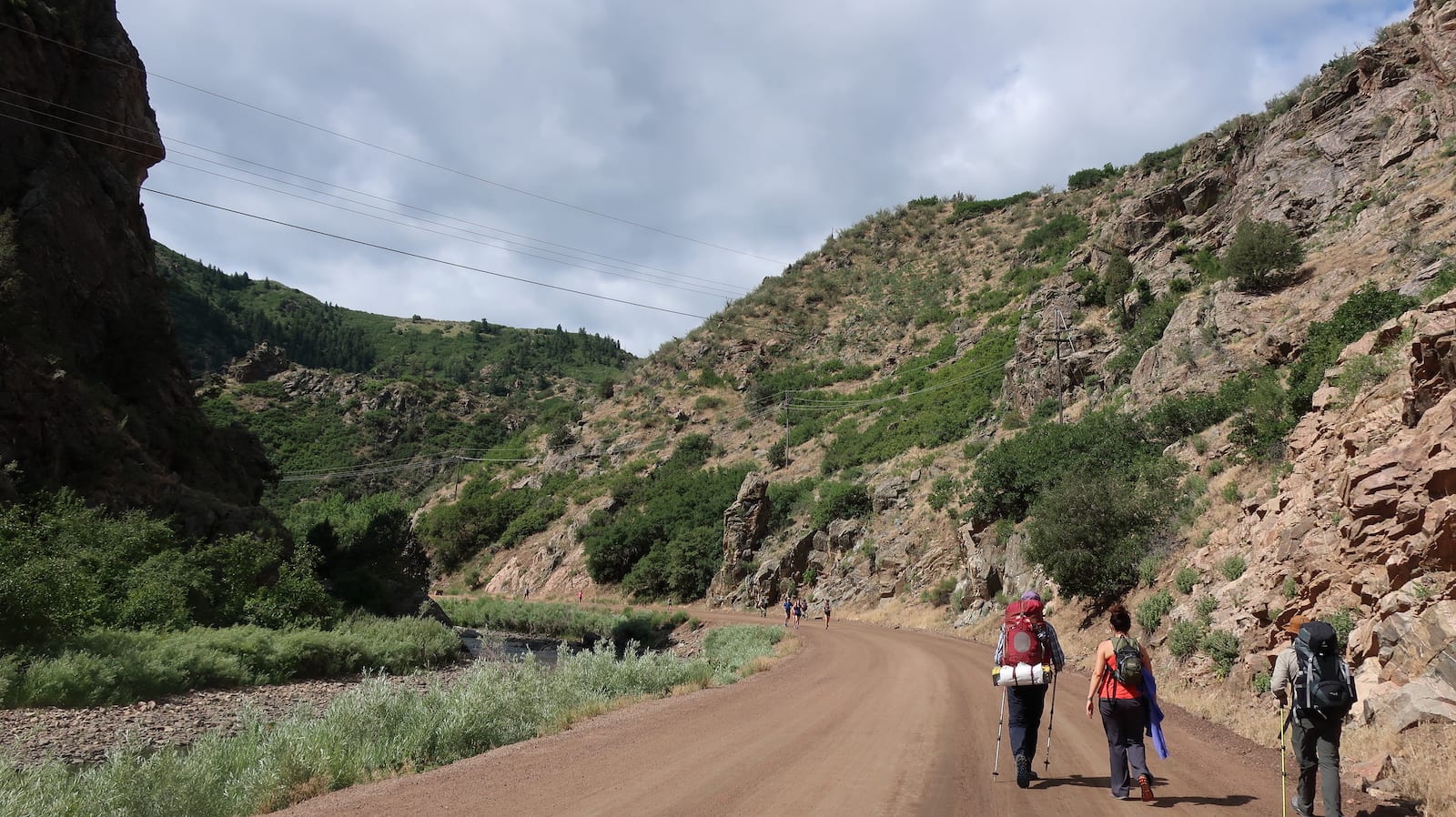 Uphill hikers have the right of way.
If you're coming down, please pull off to the side and let the uphill hikers keep going. If they want a break, they'll let you know, but sometimes you build up that head of steam and you just want to keep going. Oh, and if you're a trail runner, same goes.
It's like cars: pass on the left, walk on the right.
Some trails are pretty crowded, and when you're trying to figure out where to walk, just think cars on the road (in the U.S., not the U.K!). Walk on the right, and let people know you'd like to pass them on the left if you are going faster than they are.
Horses, then hikers, then bikers.
In the ranking of non-motorized users, horses have the right of way. They can be skittish and a bit less predictable, and are more cumbersome than hikers and mountain bikers. If a horse or a mule comes along, step off to the safest side of the trail and let them pass. If you can, make that the downhill side of the trail. Horses aren't fond of strangers above them on a hillside (it reminds them they are a prey animal). Bikers are the most maneuverable, so they need to yield to both hikers and equestrians. But remember than even if the "rules" of etiquette say that mountain bikes should yield to you as a hiker, sometimes it's just easiest to let them go on their way.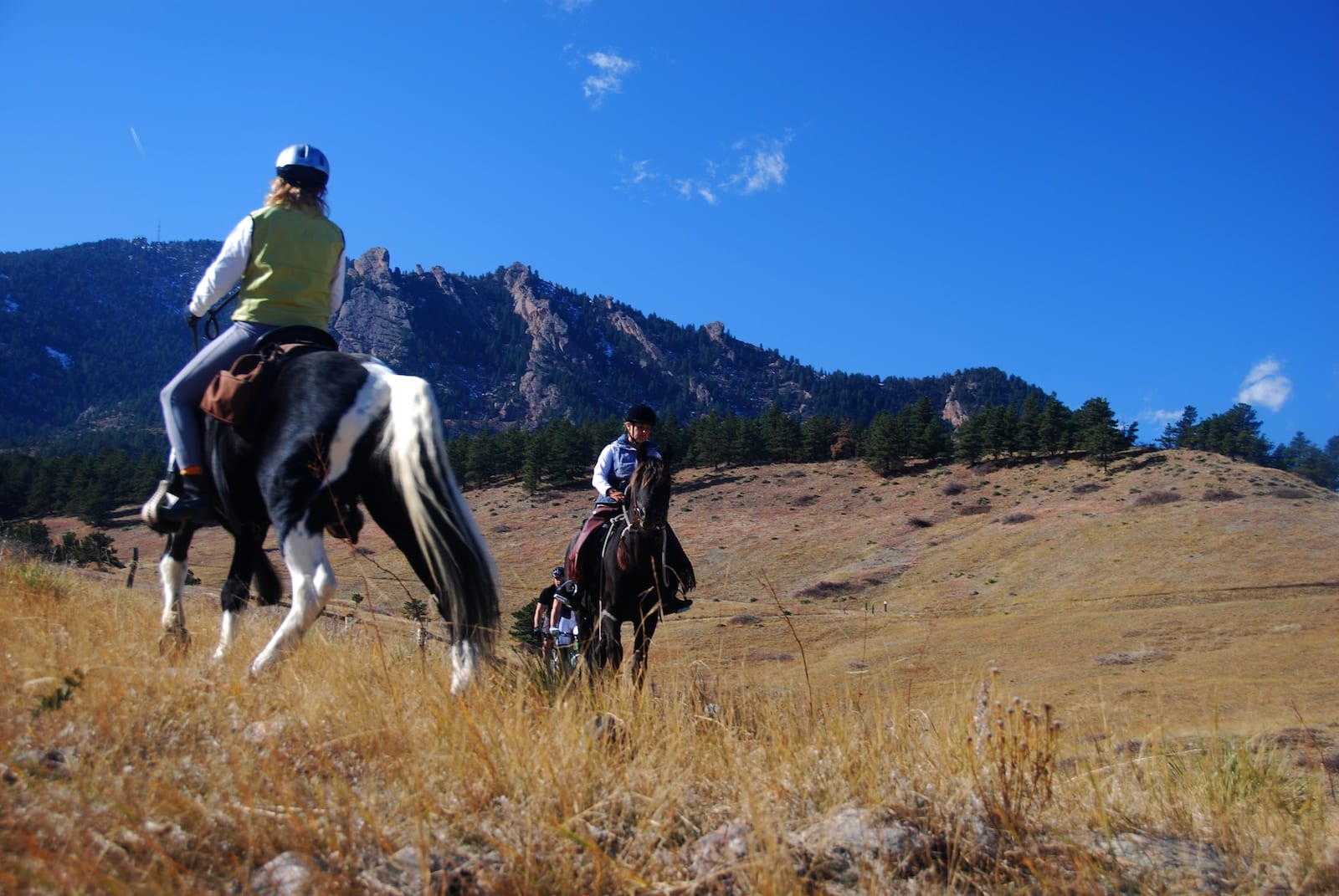 No jumping!
OK, if you like to jump, you can jump. But be aware of the other people on the trail with you, and if you are in a narrow place with a lot of exposure, or a place where people can't see you easily, don't scare them by jumping or running near them with no warning.
What's up with the loud music and yelling!
It's getting really popular to hike with little Bluetooth speakers blasting so that everyone within a wide radius can hear. Although your group might be enjoying the music, remember there are a lot of other people out there as well, many of whom want to hear more natural sounds. Same goes for yelling when it's not needed. Plus, yelling can cause people to wonder if there is an emergency, and can lead to some embarrassing near-rescue situations.
Cairns.
Cairns (also called ducks) mark a route or trail, and need to be built by people who know where a route should go. Building them randomly can cause hikers to go the wrong direction, which is annoying at best and dangerous at worst. And, well, this might go without saying, but if you're on an established trail, it doesn't need cairns. Yes, they're fun to build. Please don't build them.
Your cigarette still smells really bad in the outdoors.
No, the smoke and smell don't just blow away in the open air. One of the best things about being in the outdoors is smelling clean air, vanilla-scented ponderosa pines, or fresh water in a stream (yes, it has a smell!). Please don't smoke around other people. The smoke can ruin a lovely smelling day, and for some people it is actually dangerous.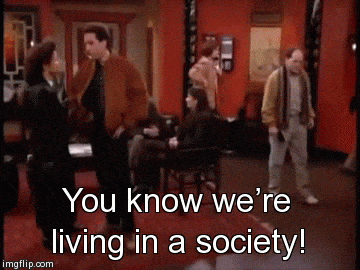 Be nice!
There are more and more people out on the land, and one of the best things we can do on the trail is just communicate and be nice. Say hi. Let someone know you are passing them. Ask if you can take their picture (yes, we have selfie sticks now, but it's still fun to have someone else take your picture). We're all out there for the same reason, so it makes sense that it will be a more enjoyable experience when we are all being good to each other.
Environmental Trail Etiquette
There are more and more humans out there on the trails and the land, and we have pretty heavy feet. It's up to us to protect the environment and all the other creatures that call it home.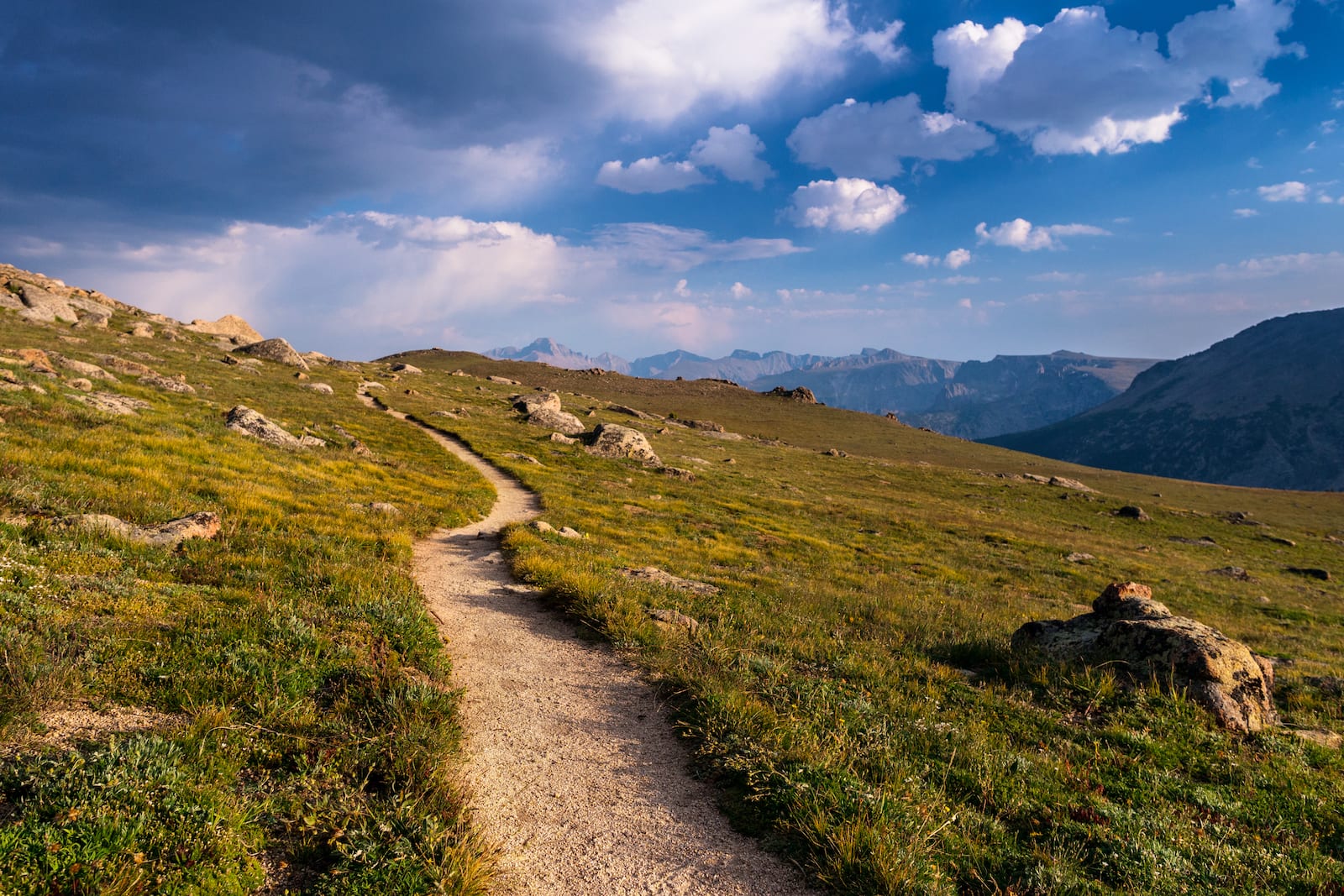 Trash!
Please don't leave any trash on the trail. It looks horrible. Animals can end up eating it, causing damage to their digestion. It can blow into rivers or other water sources and contaminate them. Most human trash takes at the very least decades to break down. Plastics won't break down in many, many lifetimes. You carried it up. Please carry it down.
Your food waste is trash. Animals won't come eat a lot of the things that get left out there, especially things like orange peels and pistachio shells, which take a long time to decay.
Cigarette butts are trash. Those filters can take over a century to break down. If you're smoking it, you can carry the butt out.
Toilet paper is trash. If you are using the trail as a bathroom (more on that in a bit), please carry your toilet paper out with you. Don't burn it! Many wildfires have been caused by well-meaning TP burners. Just put it in a Ziplock and throw it out when you get home.
The Gram.
More and more, people are doing things for Instagram photos like carrying cardboard signs to the tops of Fourteeners to take pictures for their accounts. Please don't leave those cardboard signs there, or anything else you hiked up. If you hiked it to the top, bring it back down with you. Don't leave it for someone else to pick up; it's still trash.
Going to the bathroom.
Ideally, you're carrying Wag Bags
(affiliate link), or something similar. These terrific inventions hold all your human waste, even liquids. There is a chemical in the bag that breaks the waste down so you can simply throw it in the dumpster when you get back to civilization. However, since most people don't use those bags, the general etiquette around human waste on the trail is this: don't do it on the trail. Go at least 100 feet off the trail if you can for both solid and liquid waste. For solid waste, bury it at least six inches in the ground and cover it up well. Carry your TP out, don't bury it with the waste (animals will often dig it up and it takes a long time to decay). Stay at least 100 feet away from a water source, because E. coli contamination is a nasty thing to find in your clear mountain stream. Pee on a rock; it will dry in the sun and dissipate more easily.
Other than for bathroom needs or camping, don't leave the trail.
If there's a trail, use it. It's there to protect the landscape around it from human feet. There are a lot of small plants, insects, and other tiny creatures off the trail, and our big feet make mincemeat out of them, destroy their homes, and stress them out. If you leave the trail, someone else will see your footprints and assume that they can, too. Pretty soon there is a whole new trail that isn't going where it should. Just because someone else went off the trail doesn't mean everyone should.
Don't cut across switchbacks!
Unlike the Japanese, who seem to like going straight up mountains, in the United States we build trails with switchbacks. These put the trail at an easier grade, reduce erosion, and you can enjoy the view in both directions. When you cut across switchbacks, it causes horrific erosion that can result in washouts and trail destruction.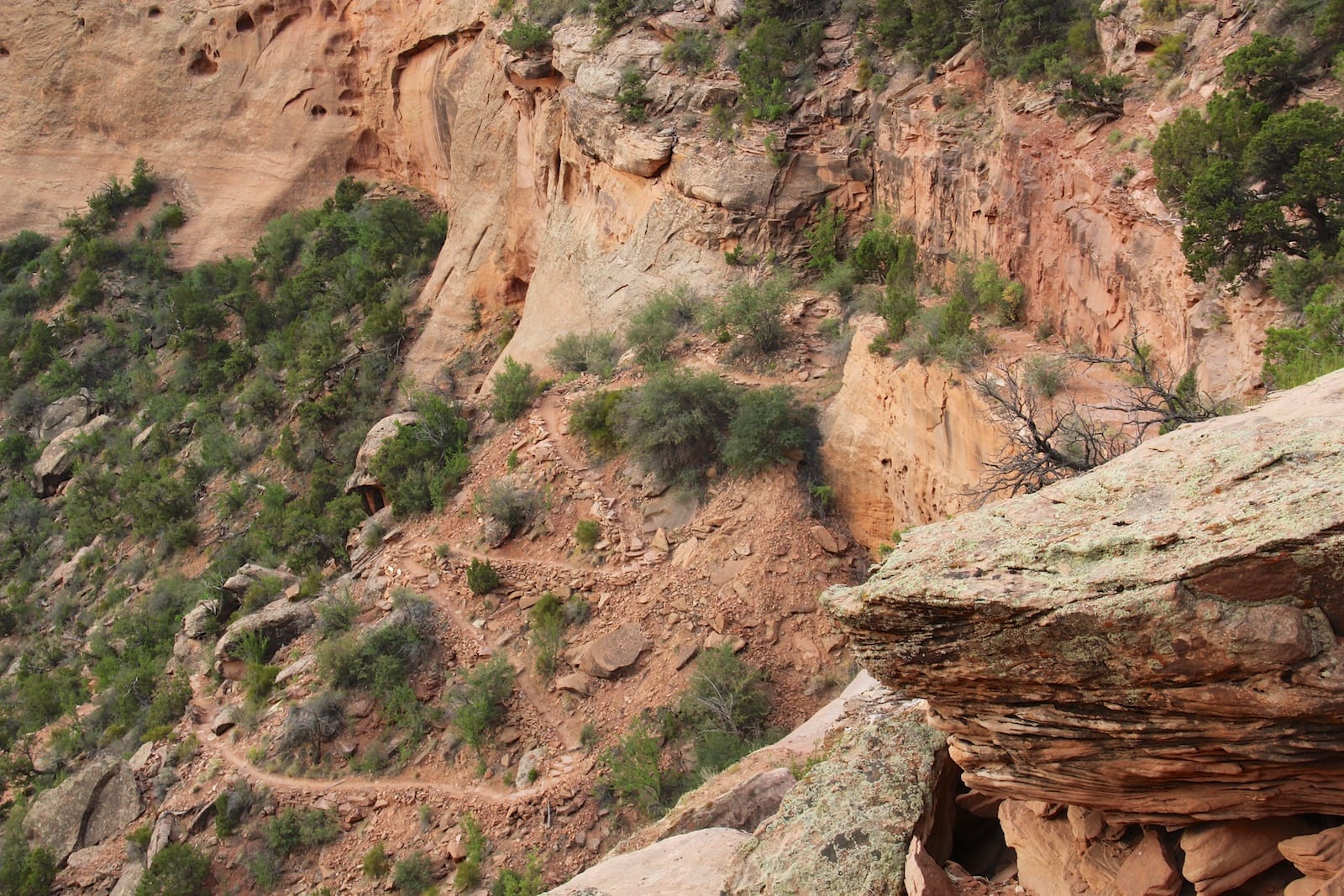 Durable surfaces.
If you have to leave the trail or you're looking to camp, please try and walk and camp on durable surfaces such as rocks, gravel, sand with no plants, etc. A lot of the ground out there is protected by soil crust, a biological organism that protects the ground underneath from erosion and helps trap water and create soil so plants can grow. These crusts and a lot of plants are very fragile and take years or decades to grow back if we destroy them by walking or camping on them.
Carving on trees or rocks.
This shouldn't be an issue, but unfortunately it is. When you carve on rocks or trees, every other person now has to see that. In addition, you can seriously damage or even kill trees. It might seem hard to believe, but really no one wants to know that John loves Mary or that Jennifer wuz here on May 10, 2013.
Preserve for the Future
If you'd like to know more about some of these principles, there are a lot of opportunities to learn and get involved. Leave No Trace is dedicated to helping people understand their impacts on the land, and teach how to mitigate and lessen those impacts. The Colorado Fourteeners Initiative formed in 1994 to protect the landscapes of Colorado's extraordinary collection of peaks over 14,000 feet. Through education, restoration projects, trash pick-up and other activities, CFI is a great place to get involved and learn about efforts to lessen human impact on the places we love so much in the state.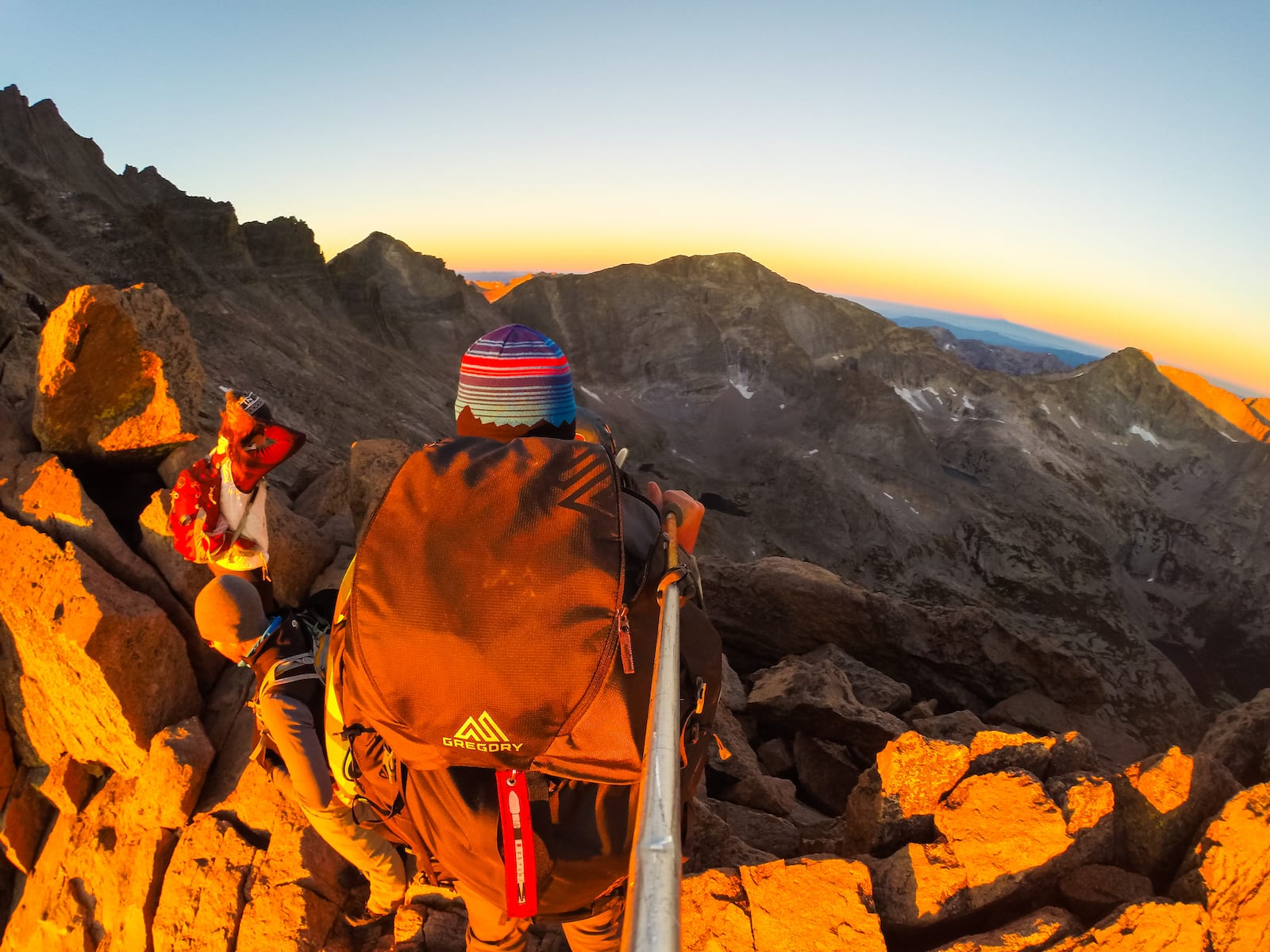 Rocky Mountain Youth Corps gets young people involved in trail building and maintenance. There are also a lot of local organizations that are involved in trail maintenance, protection, and restoration. Wherever you are in Colorado, it's easy to get involved and learn more about how to be a conscious hiker.
So get out and enjoy Colorado's magnificent landscapes! Don't be impatient. Enjoy the moment and the place you're in. Colorado's public lands and open spaces are used by an increasing number of people every year, so be conscious of your fellow hikers and their experience as well as yours. Helping protect the environment and everyone's time out there guarantees that all will enjoy the experience of being outdoors on Colorado's trails for a long time to come.