Steamboat Springs is nestled in the beloved Yampa Valley of northwest Colorado. In this unique pocket of the state, you'll find a plethora of things to do from hot springs to powder skiing.
Also known as The Boat and Ski Town USA, Steamboat Springs is one of the top mountain towns to visit. No matter the season there are so many fun activities, like winter tubing at Saddleback Ranch and summer tubing the Yampa River. So, pack your bags and head up to this western gem.
Year-round
The bubbling waters that gave the town its name attract adventure seekers throughout the year. As does the surrounding Routt National Forest.
Old Town and Strawberry Park Natural Hot Springs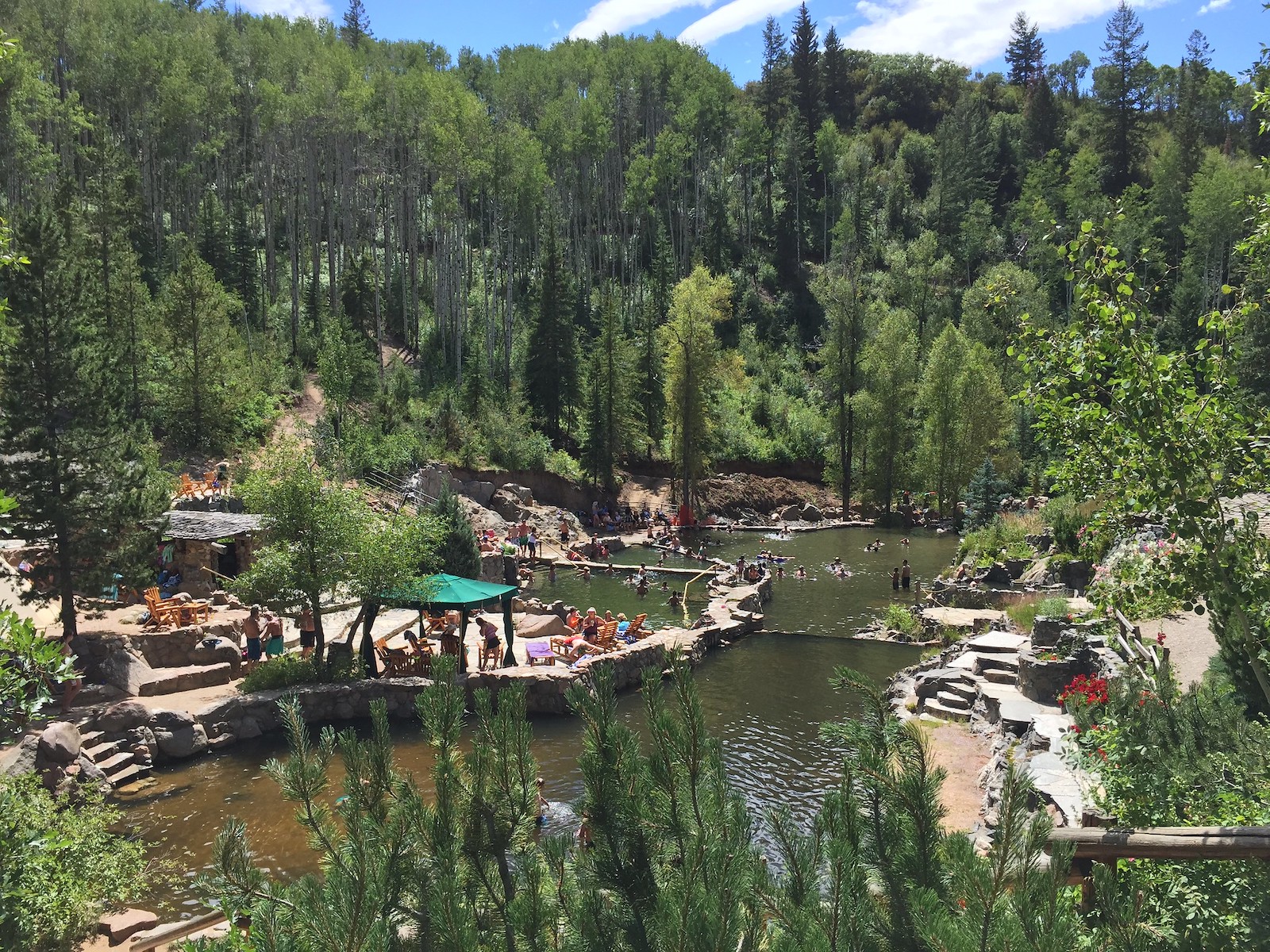 After a tiring day on the slopes or the trail, one of the best ways to relax is in the warm, calming waters of a hot spring pool. Perfect for individuals, couples, and even families, Old Town Hot Springs or Strawberry Park Hot Springs are both definitely worth a visit.
Old Town Hot Springs, which is open seven days a week throughout the year, features three spas, a primary pool, two water slides, a pool for children, and even a lap pool. All of which are filled with geothermally heated mineral water pumped from deep underground at Heart Spring. Besides the pools and tubs, Old Town is also home to a gym, climbing wall, fitness classes, and even a full-service massage center.
For a more natural and remote experience that also includes optional lodging, consider a trip to Strawberry Park Hot Springs. Besides a number of natural hot spring pools, the resort also offers a few lodging options including cabins, tent camping, and even the opportunity to book a converted train caboose. Like Old Town, visitors also have the choice of booking a massage from one of the resort's trained massage therapists.
Visitors should keep in mind that advance reservations are required for the pools, lodging, and massages, and the road to access the resort is accessible only by 4 wheel drive vehicles with snow tires from November through the end of April.
Ice Skating at Howelsen Ice Complex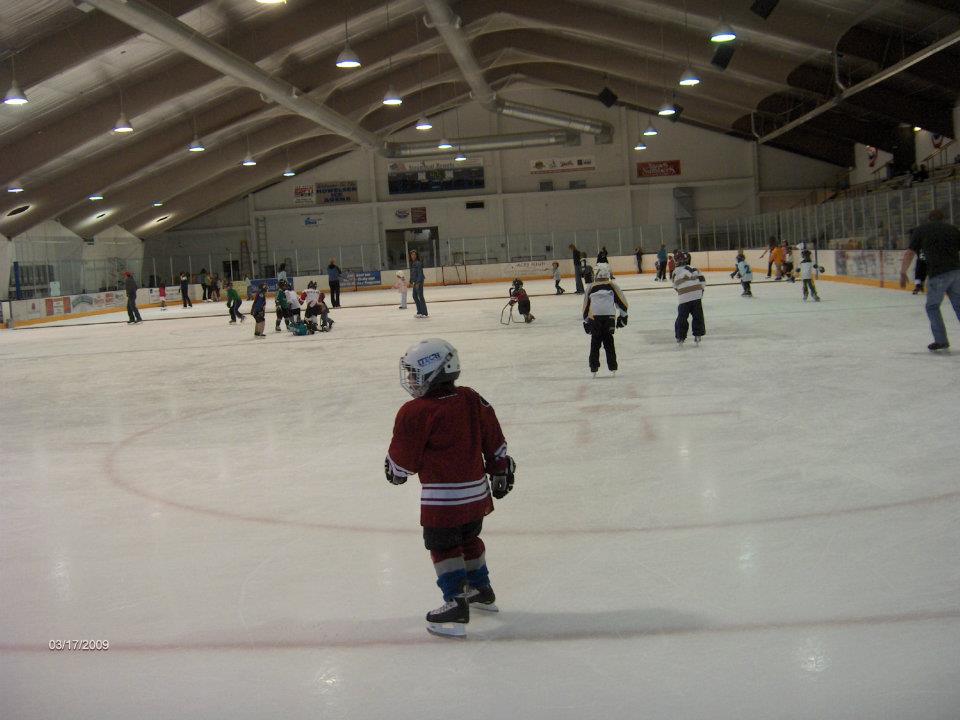 With programs and times dedicated to hockey, figure skating, curling, and even on-ice bumper cars, the Howelsen Ice Complex is the place to be for fun on the ice. For visitors just hoping to enjoy some time to skate around the rink, the complex offers public skating nearly every day. Skate rentals are available on site, and there are even lessons for beginners.
For a fun and unique experience, consider booking reservations online for one of the 20-minute bumper car sessions. Other activities at the complex include drop-in hockey and drop-in curling.
Hike to Fish Creek Falls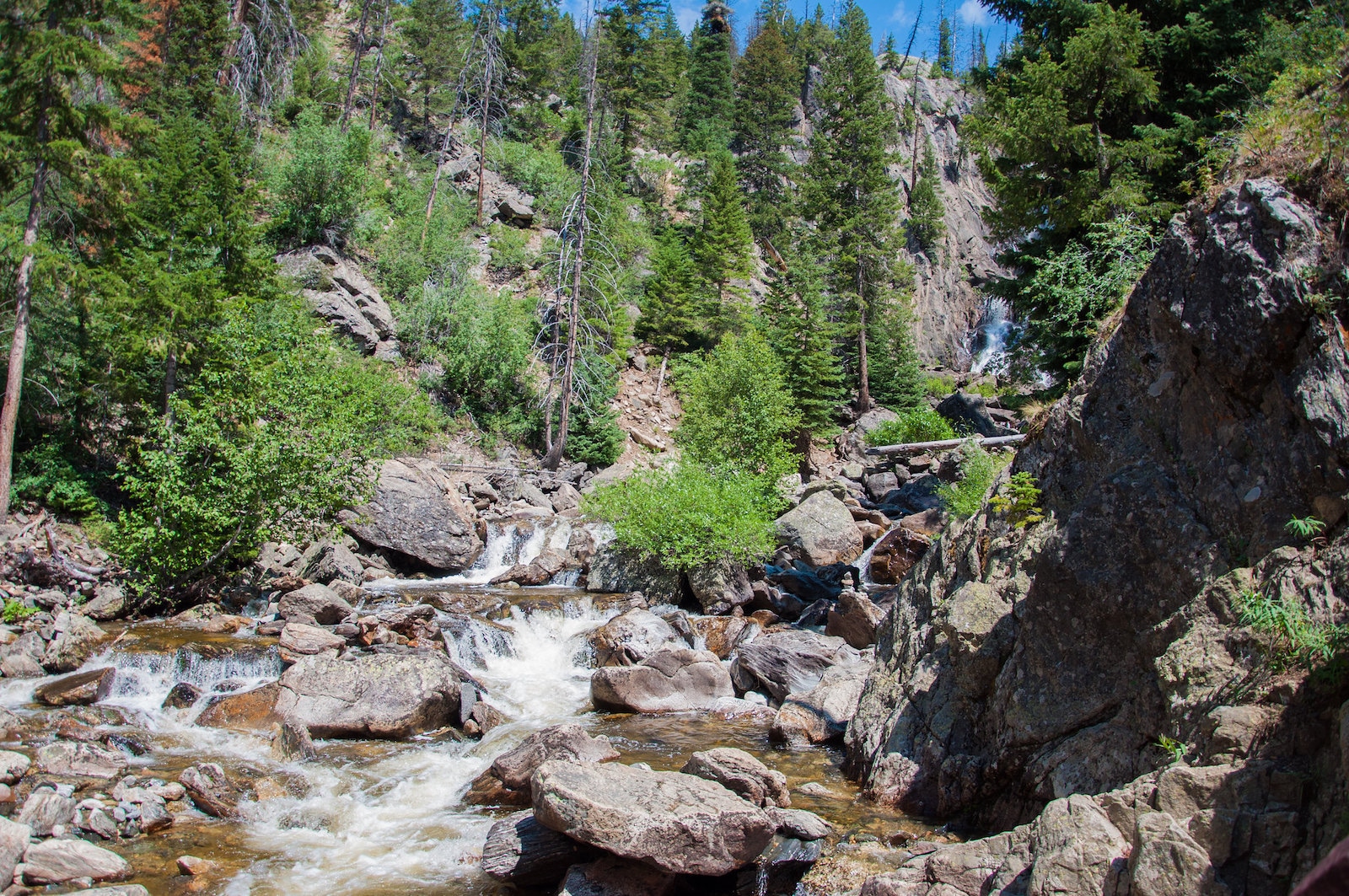 One of the highlights of the area, Fish Creek Falls is a 280 foot waterfall located in close proximity to downtown Steamboat. With multiple hikes to suit visitors of all capabilities, this is a destination that should not be missed.
The most iconic hike that brings visitors to the base of the falls is only half of a mile long round-trip. Adventurous hikers can even head to a second waterfall located further away for a five mile round-trip hike. Visitors with wheelchairs or strollers have the option of taking a paved trail to a beautiful overlook of the falls.
For those visiting during the winter months, consider snowshoeing to Fish Creek Falls and beyond. Those with climbing experience can even attempt an ice climb of the falls during the winter months. Keep in mind that there is a small day-use fee for each vehicle, and payments can be made via cash or check.
Outlaw Mountain Coaster & The Howler
Clocking in at over a mile in length, the Outlaw Mountain Coaster is an exciting alpine adventure that operates year-round. Reaching speeds of nearly thirty miles per hour, visitors will cruise down the mountain for approximately ten minutes.
The minimum height is 38 inches, but riders hoping to go without a larger passenger must be at least 54 inches. Tickets may be purchased online, and visitors should also be sure to fill out the required waivers ahead of time online as well.
For a similar adventure open only during Steamboat Springs' beautiful summers, consider taking a ride on The Howler, a 2,400 foot long alpine slide. Accessed by a chairlift, riders enjoy scenic views of downtown while cruising down Howelsen Hill. Like the Outlaw Mountain Coaster, visitors should be sure to fill out and sign the digital waiver to save time when getting ready to ride.
Crooked Key Escape Room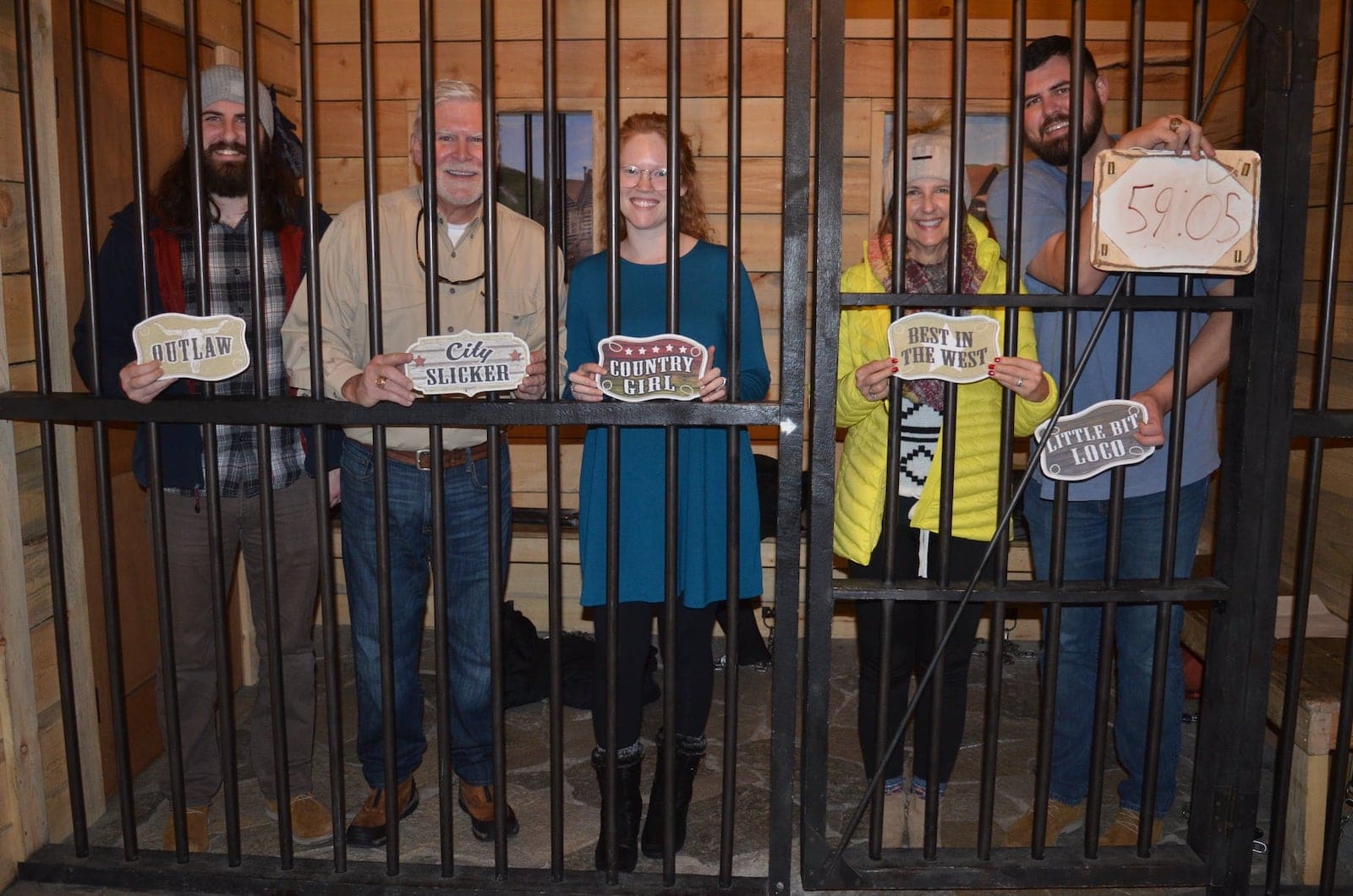 The perfect activity for rainy or cold days, Crooked Key offers visitors a number of themed escape rooms including one dedicated to Edgar Allan Poe, one set in the Old West in 1998, and even one set in the Steamboat Springs Fire Department. Each visit generally lasts 60-80 minutes, and kids seven and under receive free admission with at least two paying adults.
Crooked Key is a popular place, so make reservations online ahead of time. Parties of four or more are guaranteed a private room, but smaller parties may be paired with other groups or individuals. For a guaranteed private experience, groups of less than four can simply purchase four tickets.
Outdoor Recreation at State Parks
Steamboat Springs is situated in close proximity to four of Colorado's state parks, so there's never a shortage of great outdoor recreation. Steamboat Lake State Park, which is located approximately 25 miles to the north of town, is the site of a stunning alpine lake with campsites, hiking and biking trails, boating, fishing, and even cross-country skiing and snowshoeing.
A few miles away from Steamboat Lake lies Pearl Lake, a smaller, less accessible body of water featuring two yurts, good fishing for cutthroat trout, and wakeless boating.
Other options include Stagecoach State Park, which is home to a beautiful 820-acre reservoir surrounded by four campgrounds. Popular activities include swimming at the beach, hunting during legal season, hiking, boating, and fishing for rainbow trout and northern pike.
If those aren't enough, a final park for consideration is Yampa River State Park, a large park spanning over 100 miles in the Yampa Valley. Featuring multiple campgrounds, 13 access points for boats, a fun interpretive nature hike, and the opportunity for whitewater rafting, this is another destination that is definitely worth a visit.
Winter
Ski Town USA welcomes guests from all over the world to experience wintertime in Routt County. Steamboat's legendary Champagne Powder is the stuff of dreams and memories for those lucky enough to ride it.
Steamboat Ski Resort and Howelsen Hill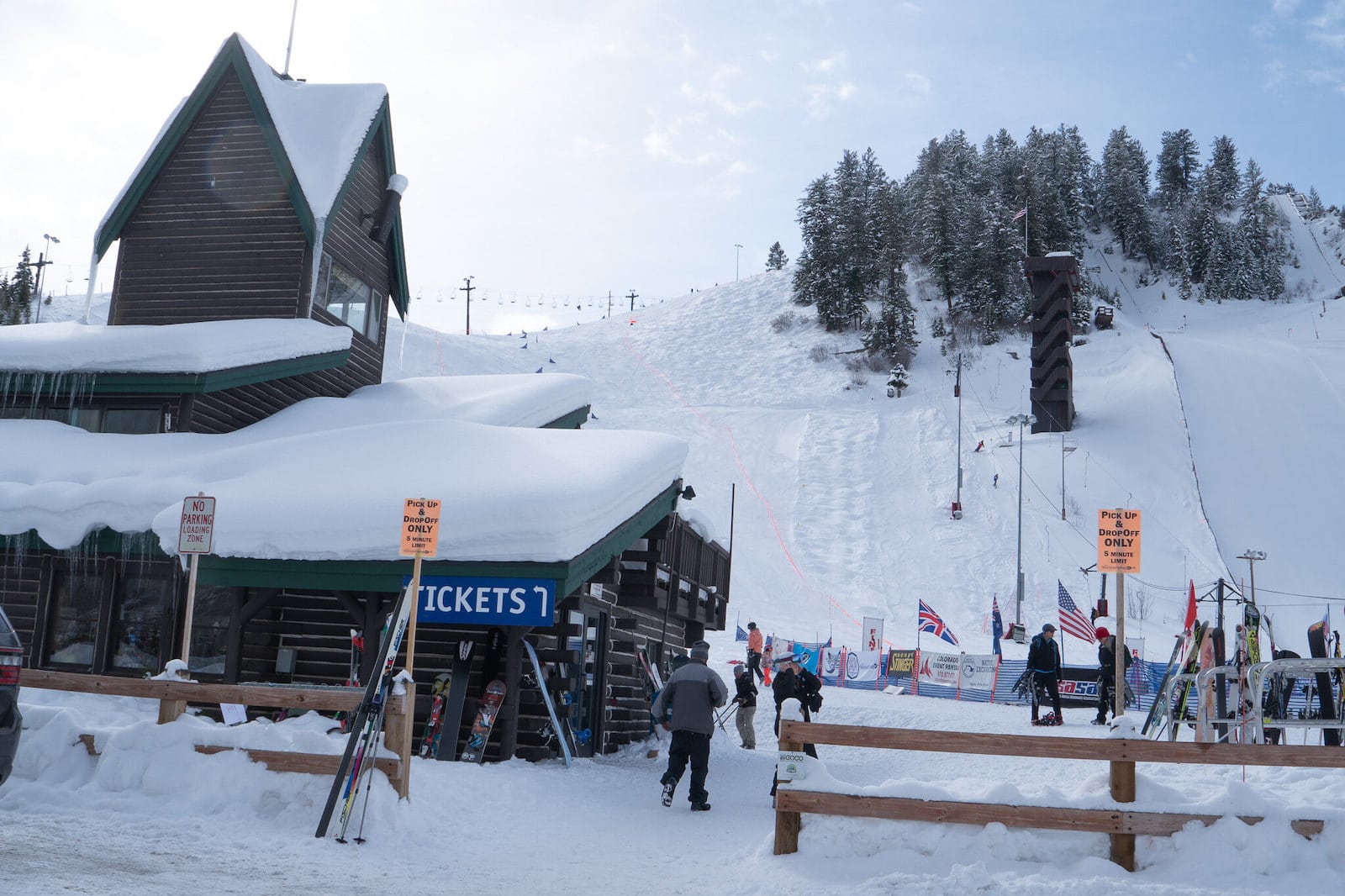 With over a dozen lifts and 165 trails, Steamboat Ski Resort is one of the largest ski resorts in Colorado, so beginner and expert skiers alike can easily find appropriate runs. Equipment rentals are available at a variety of locations throughout the resort, and appointments for rental fittings can be made online.
Additionally, private and group lessons are offered for both skis and snowboards. Visitors will be happy to learn that there are multiple food courts and restaurants on the mountain, so it's easy to transition from skiing to eating and back again. Lift tickets can be purchased online.
Howelsen Hill, a smaller ski area managed by the Steamboat Springs local government, is another fun choice. Open since 1915, the ski area is famous for long ski jumps, but there are also other trails suitable for most skill levels. There is a small concession stand in the lodge that serves pretzels, pizza, and drinks. Both Howelsen Hill and Steamboat Ski Resort offer exciting night skiing.
Cross-country Skiing and Snowshoeing
Cross-country skiing and snowshoeing are both great ways to get some exercise and explore the outdoors on a trip to Steamboat Springs. One local spot is Howelsen Hill Nordic Center, an area with thirteen miles of groomed trails. There are no cross-country ski rentals on site, but there are a few shops in town that provide equipment rentals.
Another spot is Steamboat Ski Touring Center. Featuring fifteen kilometers of groomed trails as well as ten kilometers of snowshoe trails with picturesque views, this is an appropriate spot for skiers of all levels. Beginners should take advantage of the center's lessons and on-site rentals.
Snow Tubing at Saddleback Ranch
If world-class skiing and snowboarding isn't enough, another fun winter activity is snow tubing at Saddleback Ranch. Located just fifteen miles from town, this attraction gives visitors the chance to soar down Yee-Haw Hill on one of three runs. In between rides down the hill, make a visit to the warming lodge for some food or a warm drink.
Reservations are required for those who plan on using the shuttle transportation system. Shuttle buses depart from the Mt. Werner Transit Center twice a day, and reservations can be made online. Walk-ins are welcome for those planning on driving directly to the ranch. Visitors should keep in mind that no outside food, sleds, or tubes are permitted.
Dog Sledding at Grizzle-T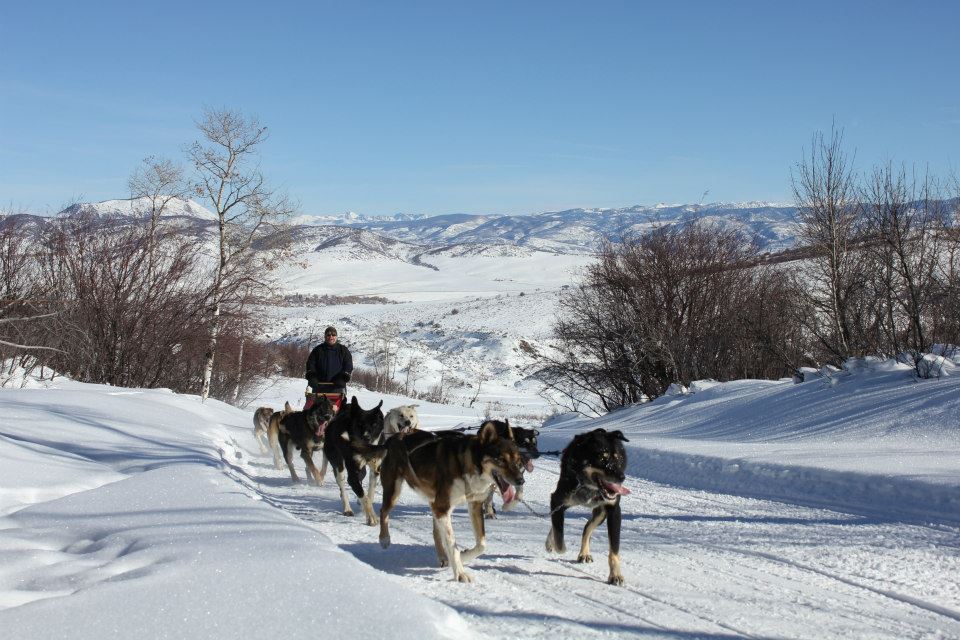 The perfect way to spend a morning, Grizzle-T provides visitors with the opportunity to learn how to mush a team of Alaskan Huskies. The trail is 12.5 miles long, and riders can expect to spend approximately two hours on the sled. Each sled has room for one musher and one passenger, but there is an option to switch halfway through the ride so as to experience both roles.
Groups traveling with an odd number of guests can book a single-occupancy sled for an additional fee. Grizzle-T provides a convenient shuttle service that facilitates pick up and drop off at local hotels, condos, or private residences, but guests are also welcome to drive to the trail. After the ride, make sure to stick around for a chance to hang out with the sled dogs.
Sleigh Rides around Town
A number of local companies offer visitors the chance to ride a horse-drawn sleigh through the streets and meadows around Steamboat. A popular choice is the Sleigh Ride Dinner at Haymaker.
Part of the Steamboat Ski Resort, this fun activity includes a scenic ride provided by two draft horses and a subsequent four-course dinner. The sleighs are large and fit multiple groups, but private, two-person sleighs are available on request. Reservations are required and can be made online.
Summer
The sentiment that people come for the winters, and stay for the summers is true for the Yampa Valley. This tourist hot spot is brimming with warm-weather activities and visitors lining downtown's Lincoln Avenue.
Tube the Yampa River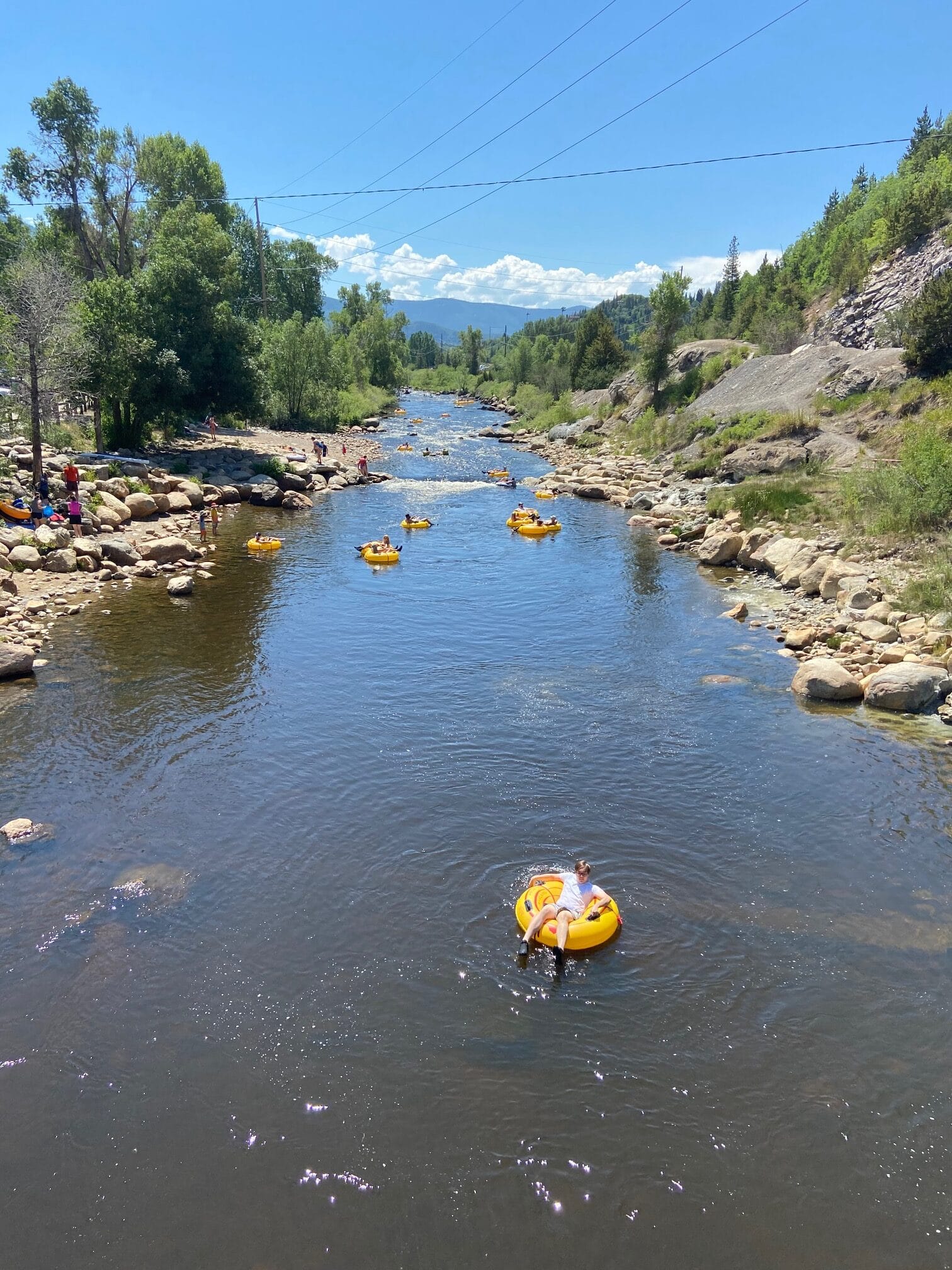 One very popular way of exploring downtown Steamboat and the surrounding area during summer is by tubing down the Yampa River. With plenty of put-in and take-out spots to choose from, visitors can float on the river from anywhere between one and three hours. For those with their own tubes, consider parking downtown and taking the bus upriver to a put-in location.
For traveling visitors without access to tubes, consider booking a service with one of the local outfitters. The outfitters offer tube and life jacket rentals, dry bags, and shuttle services. All visitors should keep in mind that dogs, alcoholic drinks, and glass bottles are not permitted on the river.
Hiking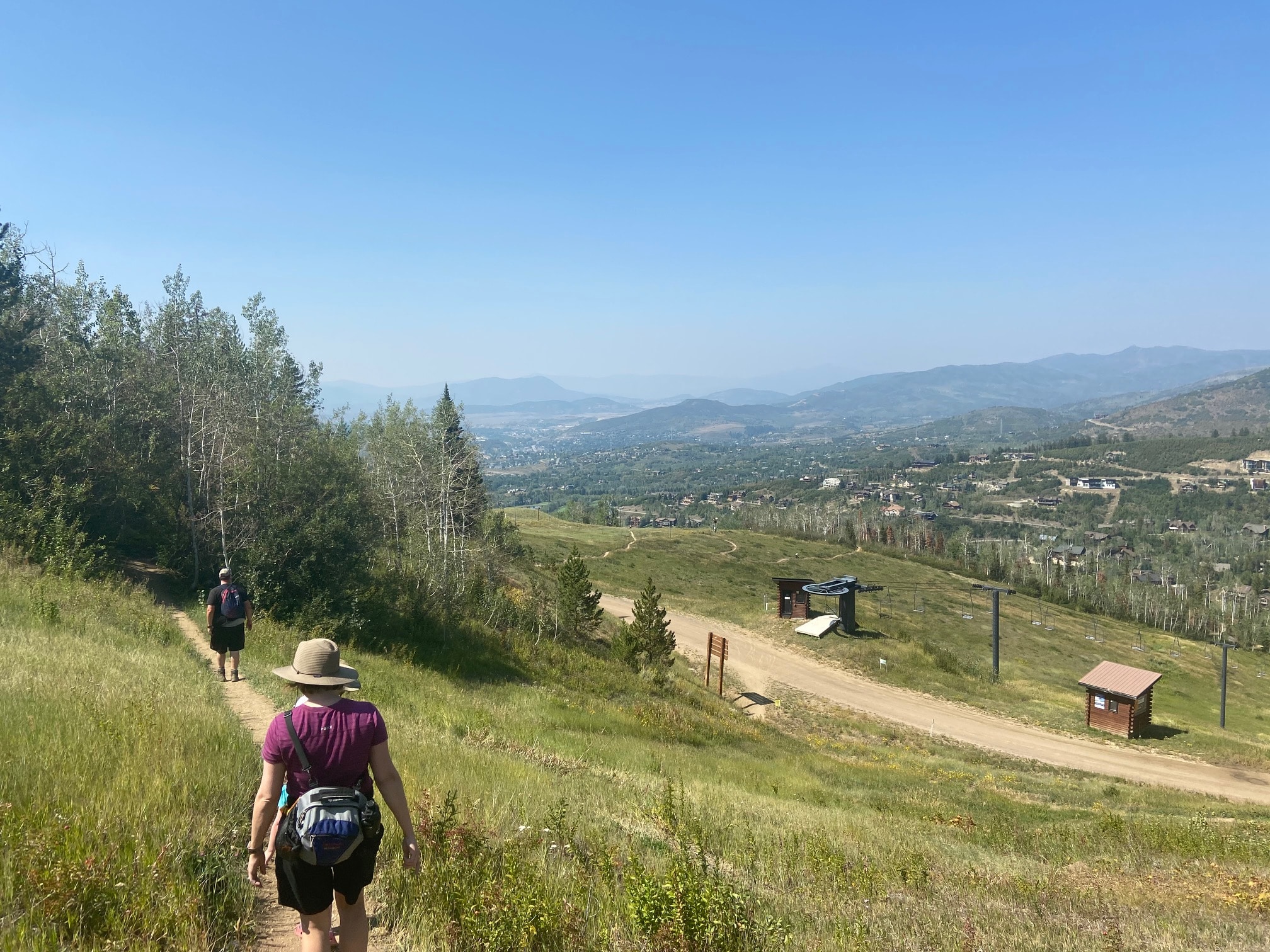 Accessible from the top of the Steamboat Scenic Gondola, the Vista Nature Trail is one of the best options for a short hike in the area. At around one mile in length, this loop trail is fairly flat, has a few picnic tables perfect for lunchtime snacks or picnics, and offers incredible views of the valley below. For a longer hike, visitors can access the Vista Nature Trail via the Thunderhead Trail, a difficult, four mile trail with over 2,000 feet of elevation gain.
There are plenty of other hikes in the area, including Rabbit Ears Peak, an approximately five-mile trail located within Routt National Forest. With just over 1000 feet of elevation gain, this is a moderately difficult hike. The highlight of the trek is the peak itself, which features two protruding, 50-foot rocks that are said to look like the ears of a rabbit.
Steamboat Bike Park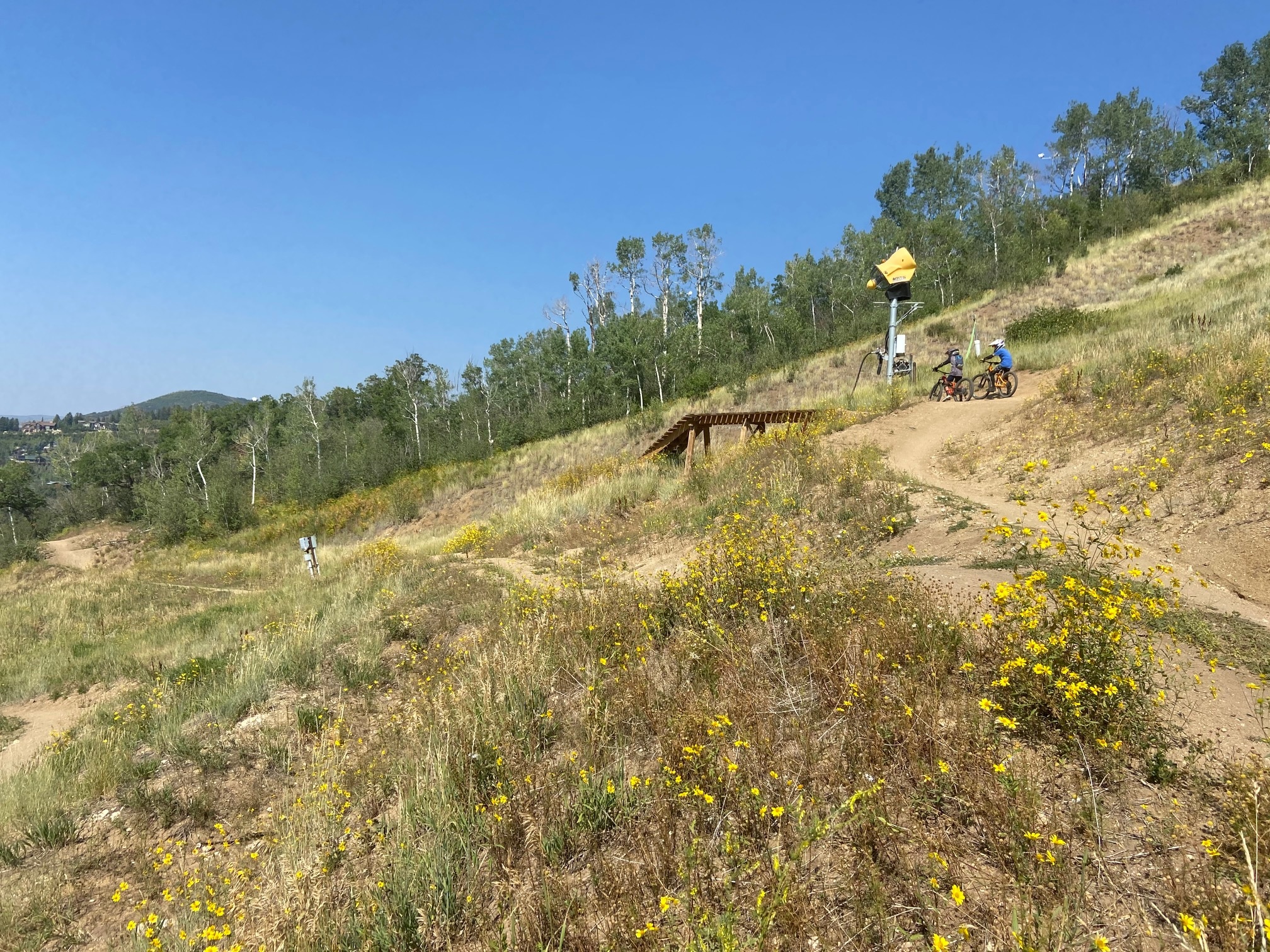 Part of the expansive Steamboat Ski Resort, the Steamboat Bike Park contains forty miles of trails, a number of which are lift-serviced and downhill only. It's one of Colorado's nicest bike parks. Beginners will be happy to hear that the park offers mountain bike rentals, downhill clinics, and even private lessons.
Besides the downhill only trails, the mountain is also home to a variety of multi-use trails that are open to both hikers and bikers. Access to the bike park is free, but there is a fee to use the Christie Peak chairlift to skip some of the uphill climbs.
Explore Routt National Forest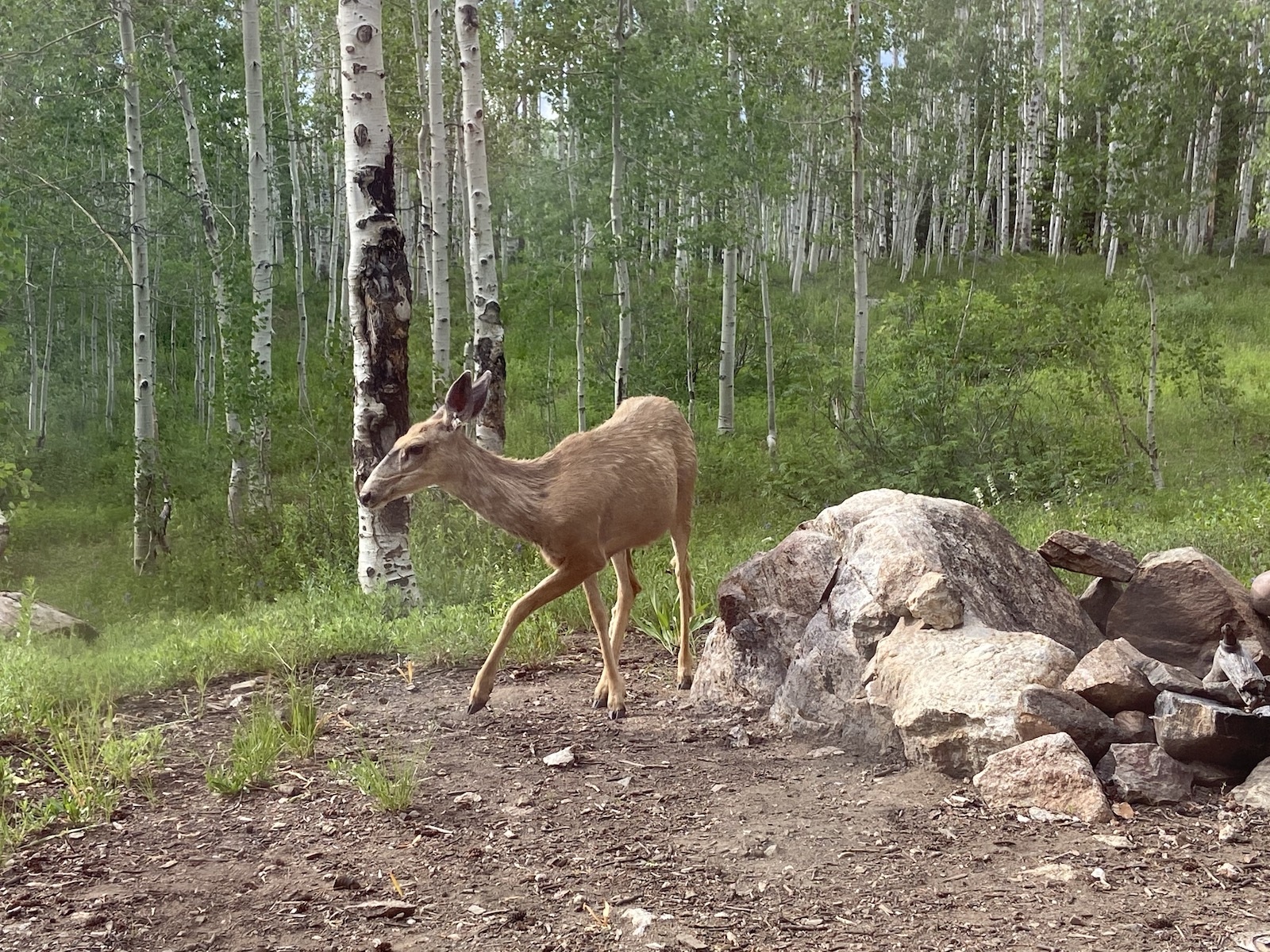 Routt National Forest is an expansive piece of land covering over one million acres in northern Colorado. Perfect for almost all types of outdoor activities including hiking, biking, camping, fishing, and more, a visit to the national forest is a great way to experience the outdoors without straying too far from town.
One of the highlights is Buffalo Pass, a recreation area located just a few miles from downtown. There are hikes going down both sides of the pass, and two campgrounds are situated along the road leading to the summit. Low-clearance vehicles can make it most of the way to the top, but four-wheel drive is recommended to reach the summit.
Another worthwhile area in the national forest is located around Hahns Peak. One of the highlights of the area is Hahns Peak Lake, a small, relatively secluded lake with a 26 site campground. Adventurous visitors can attempt a summit of the area's namesake peak, a moderate hike which involves covering 3.6 miles with 1,400 feet of elevation gain.
These are just some of the things to do in scenic Steamboat Springs. Enjoy your visit!