Situated in Steamboat Springs, Grizzle-T Dog & Sled Works operates its tours in the beautiful Yampa Valley. Offering both guide-driven and self-driven tours throughout the winter season, a complimentary shuttle will pick you up from your lodge in Steamboat Springs. Running daily starting the week of Thanksgiving, guests 2+ are welcome to enjoy this snowy ride.
Dog Sledding Tours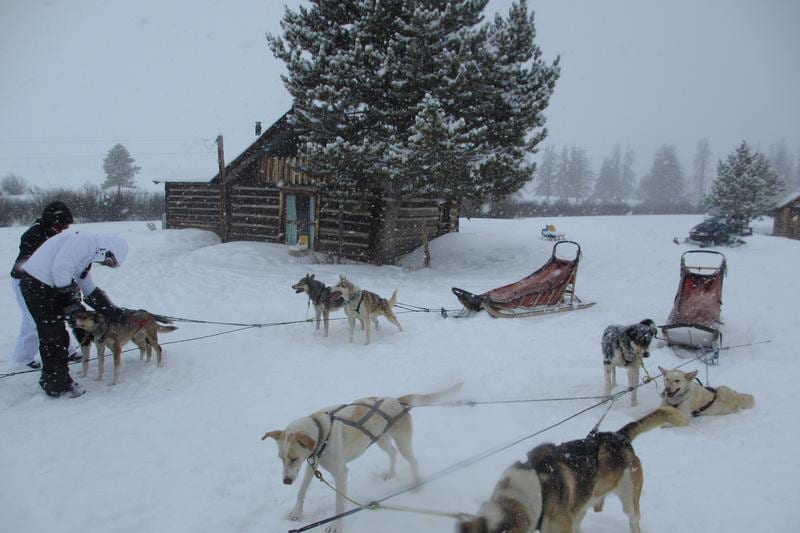 Grizzle-T is run by Kris and Sara Hoffman, who both have a long history of racing and breeding Alaskan Huskies for the Iditarod. During a tour, which lasts about two hours, there are typically two people per sled, although a small child can be added depending on the total weight of the riders. One person will start as the driver before switching halfway through the tour.
Remember to dress in warm layers, wear ski gear, goggles/sunglasses, winter hat, neck warmer, and waterproof boots.
Our Experience at Grizzle-T Dog & Sled Works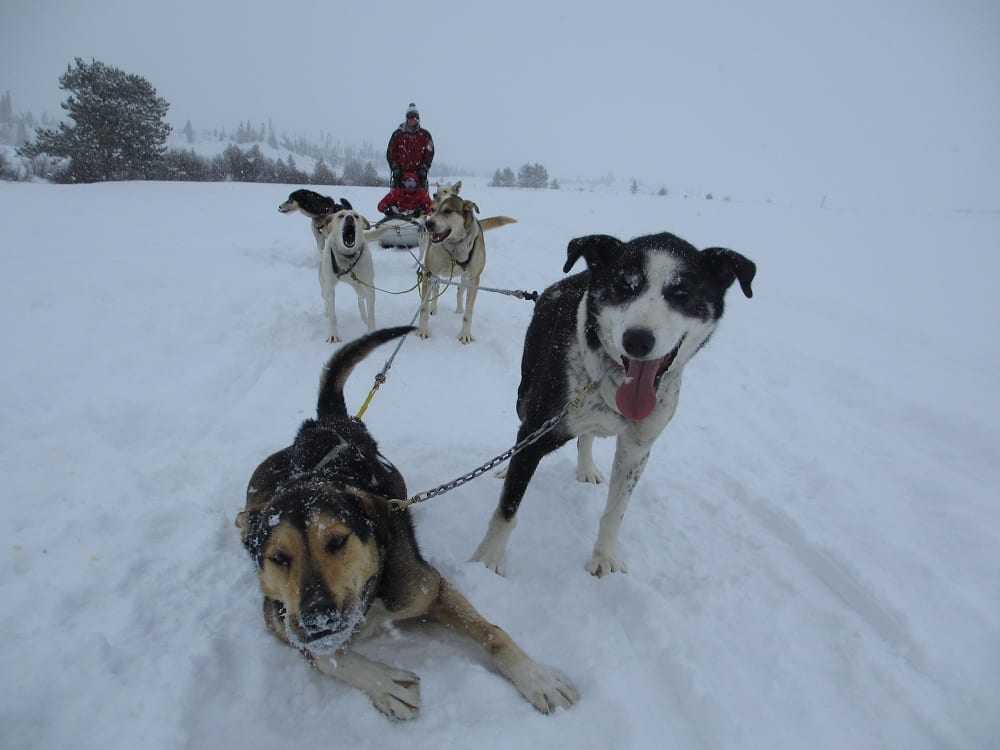 February 9, 2012 – After a few days skiing in Steamboat, we decided to switch it up and go dog sledding. Grizzle-T is the only dog sled tour in town, so the choice was easy since they had outstanding reviews. They run dog sled tours in the beautiful Yampa Valley with terrain similar to the interior of Alaska or Canada's Yukon.
The main route is 12.5 miles and lies just outside town. Depending on snow conditions there are a few other routes available. The furthest route lies north of Steamboat in Clark. It's a lot of fun, easy to learn, and professional guides are there to assist and keep an eye on you via snowmobile.
After getting picked up at our condo, we departed for Clark. The normal sled route just outside Steamboat was closed due to lack of snow, so we headed up north to Hahns Peak where there was plenty of snow. The conditions were optimal and we got a perfect winter day. There was one other group out with us, so we ran two sleds. Grizzle T made everything easy and fun!
Another Steamboat activity is snow tubing, available at Saddleback Ranch.
Details
Address: ​County Rd 205, Steamboat Springs, CO
Phone: 970-870-1782
Season: Mid-November – early April
Website: steamboatdogsledding.com