Although they attract millions of visitors throughout the winter, many of Colorado's ski resorts don't just go idle when the snow melts each summer. Instead, many chairlifts remain open for bike and foot traffic to enjoy an easy trip up the mountain and downhill laps all day long.
With fresh air, mountain views, and unbeatable terrain, Colorado has some of the best downhill biking in the country, with many options for riders throughout the summer and fall. So get your gear ready and buckle those helmets, because we are about to explore a baker's dozen of Colorado mountain resorts with a chairlift haul for bikes.
Snowmass Bike Park – Aspen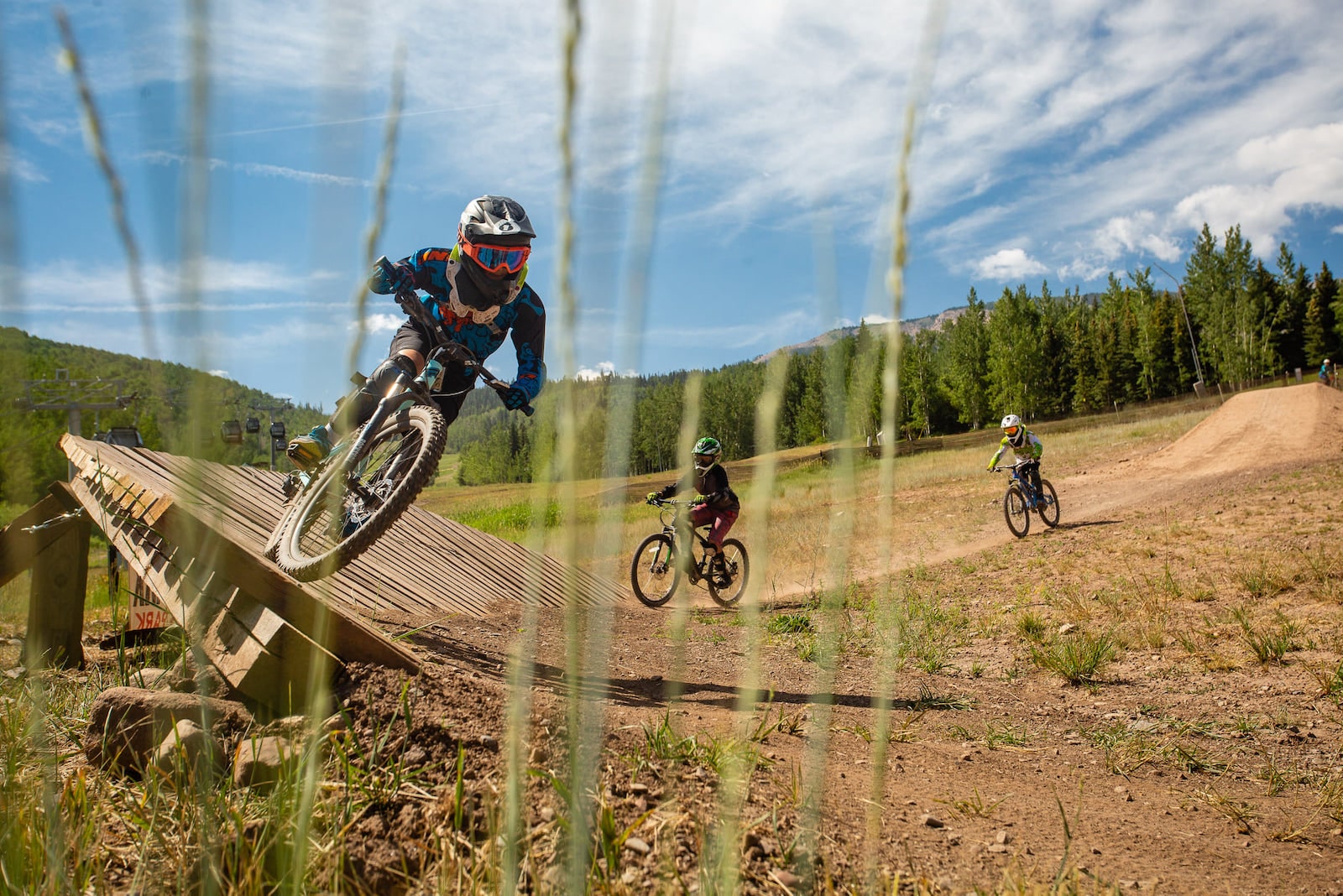 Catering to new and experienced riders alike, Aspen's Snowmass Bike Park is one of Colorado's premier destinations for lift-assisted fun. The Snowmass Bike Park is home to over 25 miles of designated downhill trails in addition to plenty of mixed-use hiking and cross-country biking routes.
Beginning in Snowmass Village, riders can take the Elk Camp Gondola up nearly 3,000 feet in elevation to access a generous amount of easy, intermediate, and expert trails. Snowmass Resort is recognized as one of the world's seven International Mountain Biking Association (IMBA) Gold-Level ride centers, with both on-site rentals and clinics available to help enjoy the action.
Each year, the Snowmass Bike Park is typically open daily from mid-June through Labor Day. After this, the park and lifts remain open for weekends through early October. Throughout the summer, visitors are encouraged to keep an eye out for "Bonus Bike Nights," when the gondola operations are extended to match the season's extra sunlight hours.
Steamboat Resort Bike Park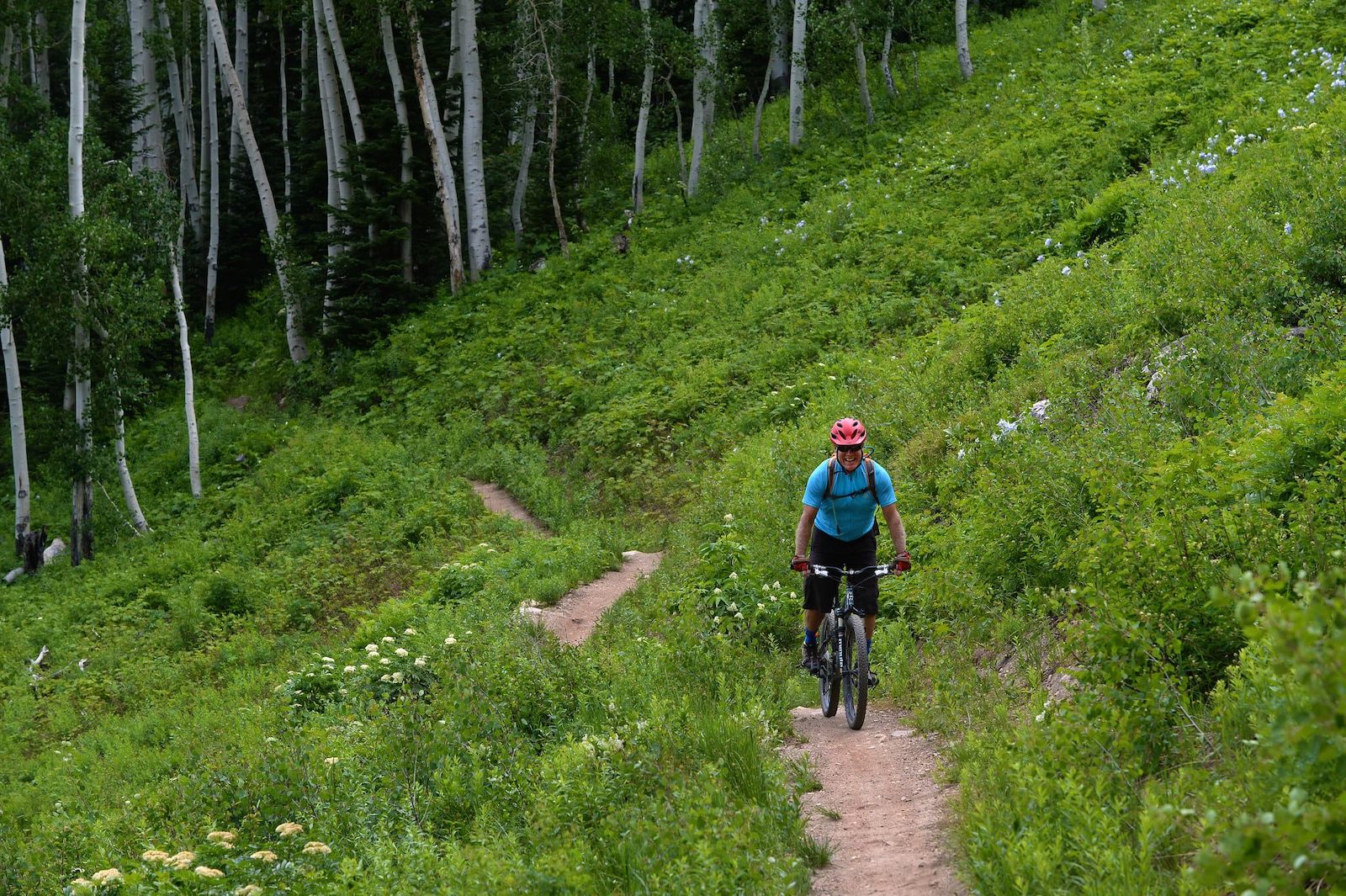 In Routt County, the Steamboat Bike Park in the town of Steamboat Springs offers bike hauling services via the resort's Christie Peak Express. Navigating through the same paths as some of northern Colorado's most famous ski terrain, the Steamboat Bike Park has miles of downhill-only trails perfect for riders of all ability levels.
Annually, Steamboat provides lift-assisted biking opportunities from mid-June until Labor Day weekend. Welcoming mountain biking fanatics of all ages, the resort boasts some of the state's best man-made jumps, drops, rocks, bridges, and other exciting surprises.
To make the most out of a visit, there are private lessons, rentals, and clinics available at Steamboat Ski Resort as well as a large network of cross-country biking and mixed-use trails. In total, there are about 70 miles of trails open to mountain bikes in the Steamboat Bike Park with a good mix of green, blue, and black routes to choose from.
Biking at Beaver Creek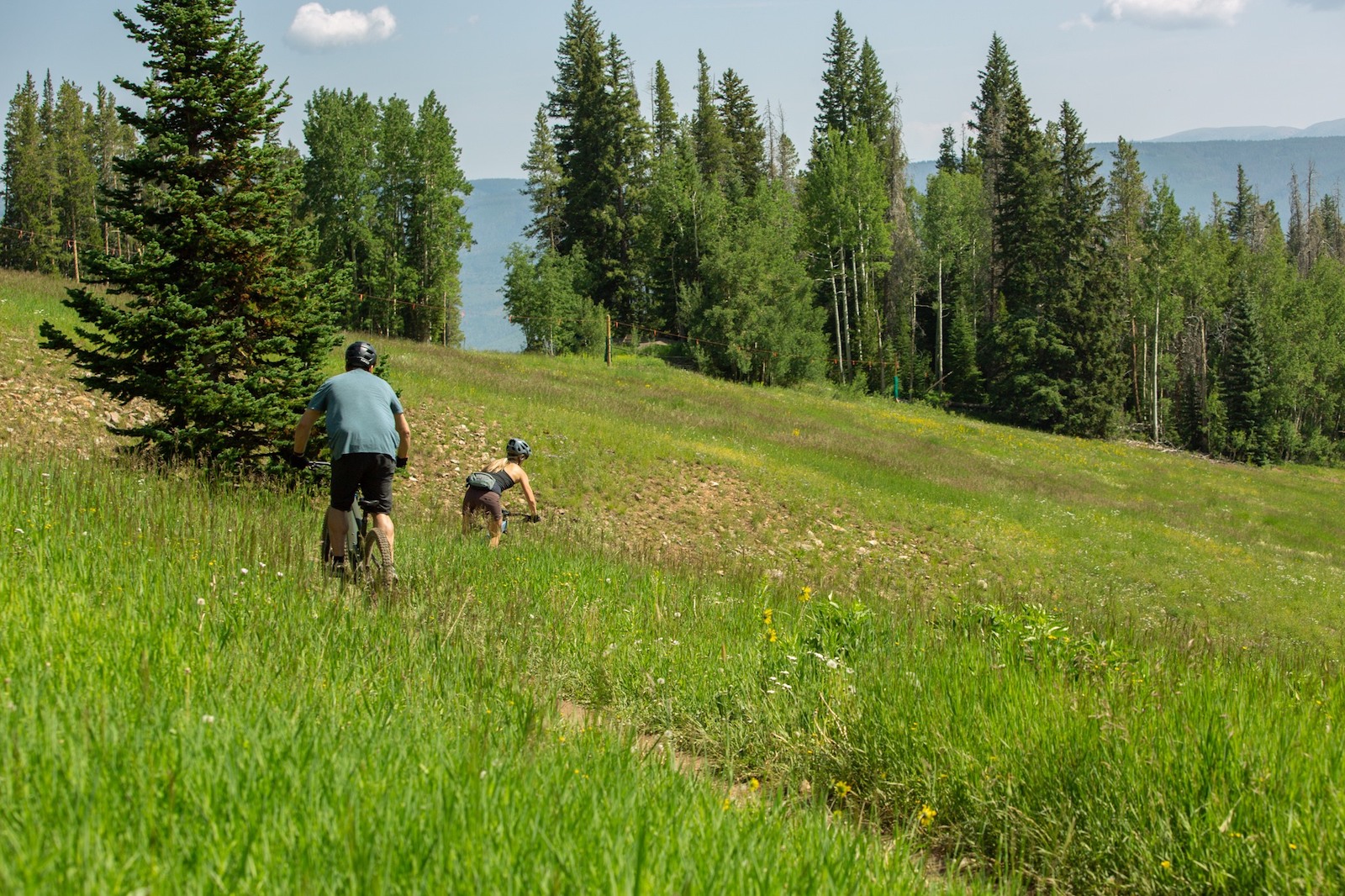 Nestled behind the town of Avon, Colorado, Beaver Creek Resort remains open for business in the summer, welcoming hikers and bikers alike. Featuring dramatic views around every corner, Beaver Creek includes many beginner-friendly, intermediate, and expert trails for cross country and downhill action.
From Beaver Creek Village, visitors can head to the Centennial Express, which ends at the Spruce Saddle Lodge on top of the mountain. Here, there are bathrooms, a restaurant, and access to both designated MTB and mixed-use trails. Each year, chairlift assisted biking is typically open from the beginning of July through the end of September.
Available for mountainside pickup, the Beaver Creek Resort offers full and half-day rentals for trail bikes, cruisers, and e-bikes.
Trestle Bike Park – Winter Park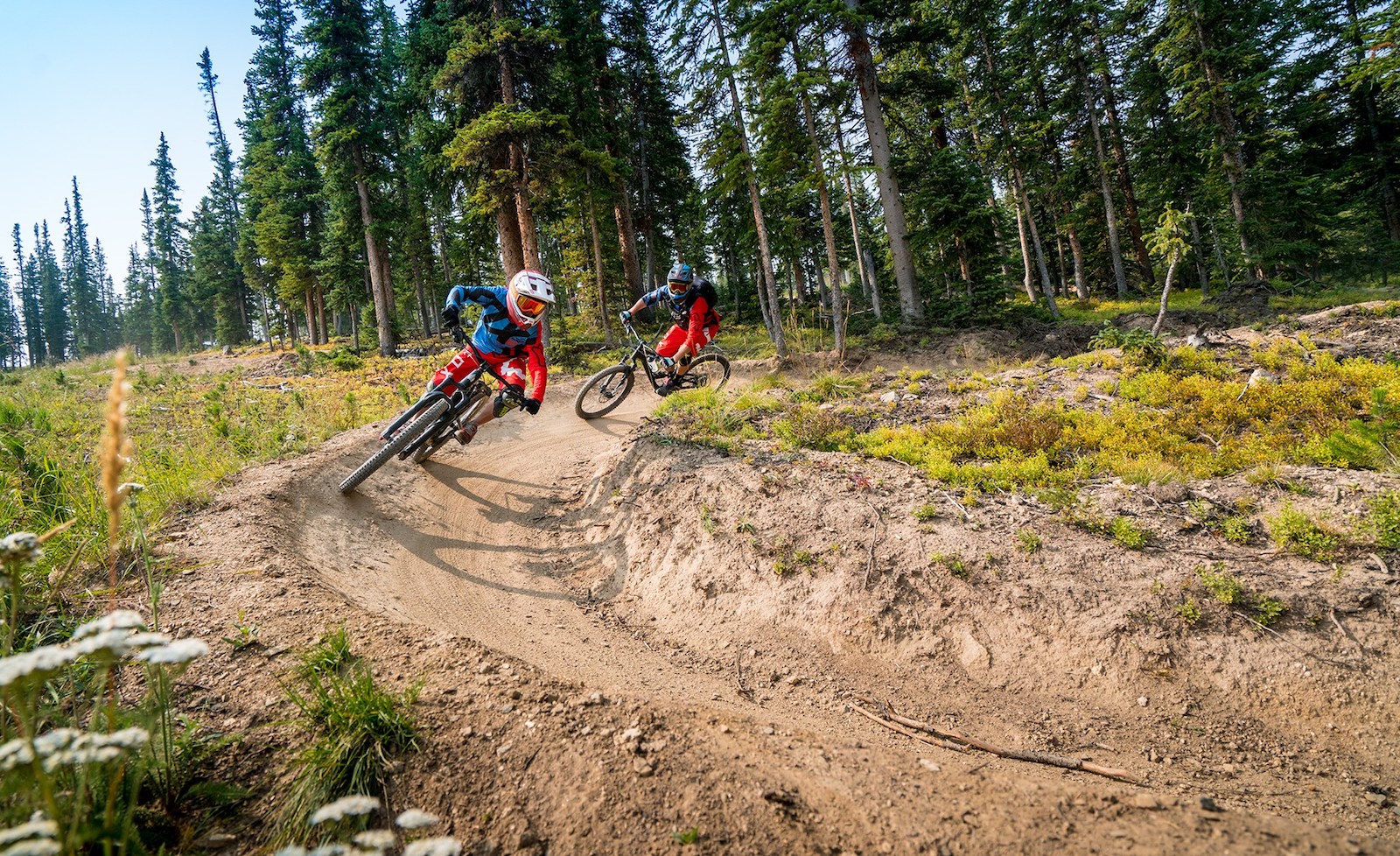 Just over Berthoud Pass from I-70, the Trestle Bike Park at Winter Park Resort is a great downhill riding destination with easy access from Denver and the Front Range. Trestle Bike Park is family-friendly and ticketed guests can enjoy three of the resort's bike-haul friendly lifts in a continually expanding environment.
Boasting over 600 miles of rideable terrain in the area, mountain bikers of all experience levels may find it is incredibly easy to spend the whole day or weekend exploring Trestle's range of downhill only and cross country trails. With lessons, rentals, clinics, and e-bike tours offered, Winter Park Ski Resort is a premier destination for trail biking fun.
Copper Mountain Biking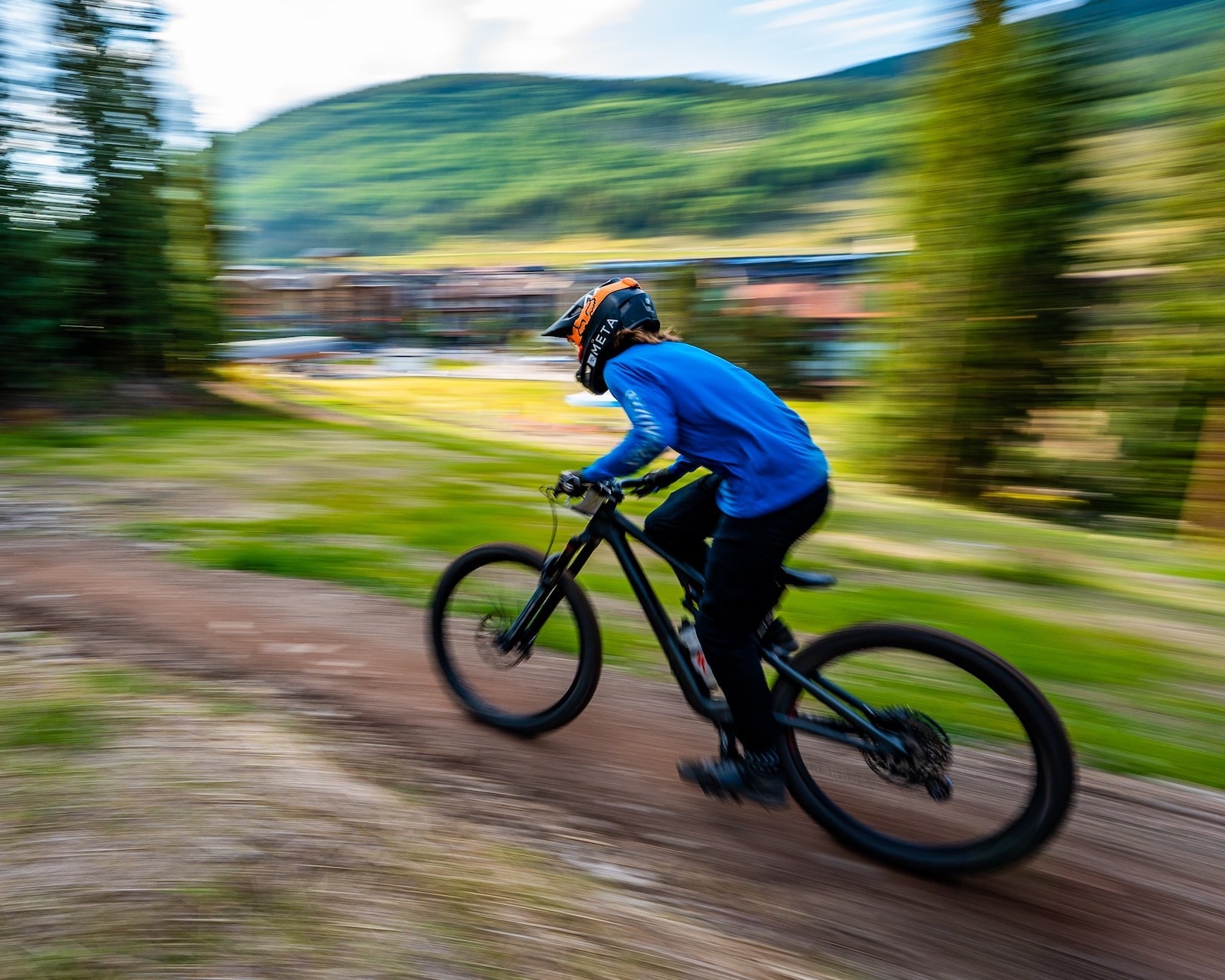 At Copper Mountain Ski Resort, two ski lifts stay in motion each summer, providing quick access to easy and intermediate gravity-assisted mountain biking in Summit County. Taking passengers up to stunning views of the Ten Mile Range and beyond, bikes are welcome on the American Eagle Lift (daily) and the Woodward Express (Friday-Sunday only) from June to September.
Designed with beginners, families, and those looking to sharpen their skills in mind, Copper Mountain is an easily accessible place for a morning, afternoon, or full day of fun. Mountain bike haul tickets are available daily and seasonal passes and rentals are available in the resort's Center Village.
Crested Butte Bike Park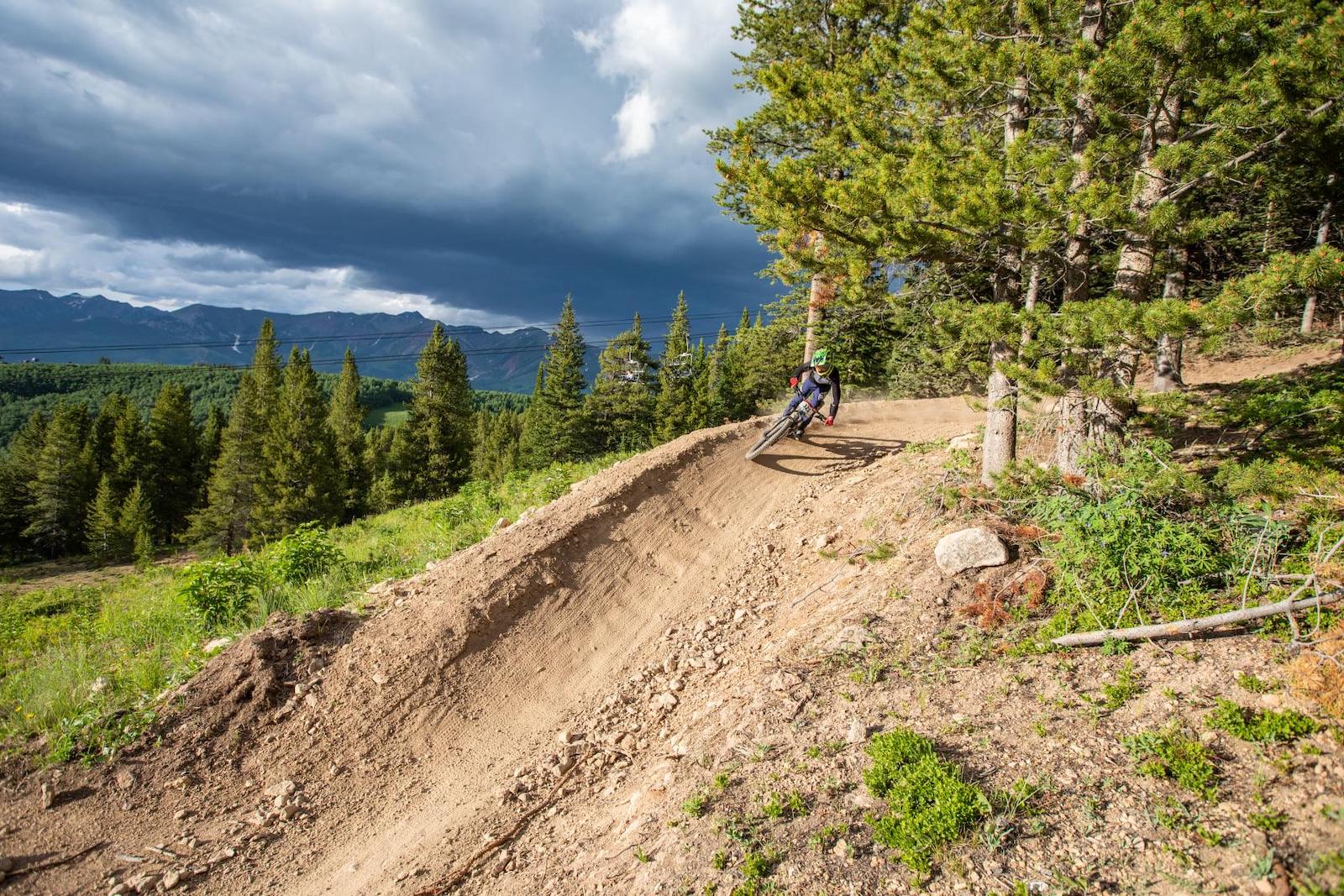 Connected to the unforgettable singletrack terrain of the Gunnison Valley, the bike park at Crested Butte Ski Resort is pure Colorado downhill gold. With bike hauls permitted on the Red Lady Express Lift, riders can choose between green, blue, and black routes for plenty of terrain variety.
As the Mountain Bike Hall of Fame was founded in Crested Butte, it should be no surprise that the bike park is one of the state's premier downhill destinations. Bike rentals are offered in the center of town near the base of the Red Lady and Silver Queen Express Lifts.
Biking at Granby Ranch Mountain Ski Resort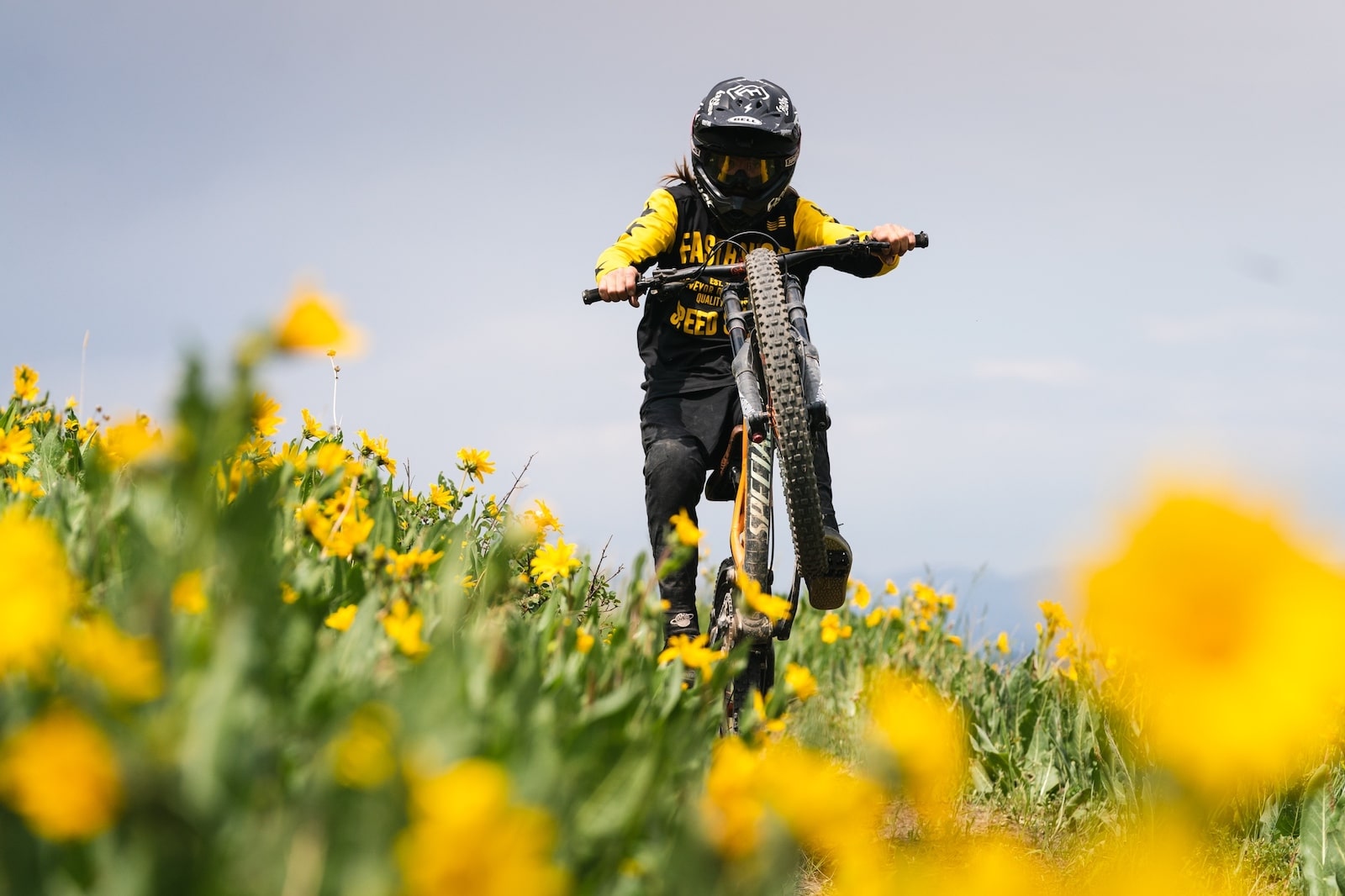 Formerly known as the SolVista Bike Park, the Granby Ranch Mountain Ski Resort is home to some of Grand County's best lift-assisted mountain biking. Although there is also a large network of cross-country routes on the property, Granby Ranch Bike Park's downhill area is centered around the Quick Draw Express for instant access to easy, intermediate, and difficult trails.
Keystone Bike Park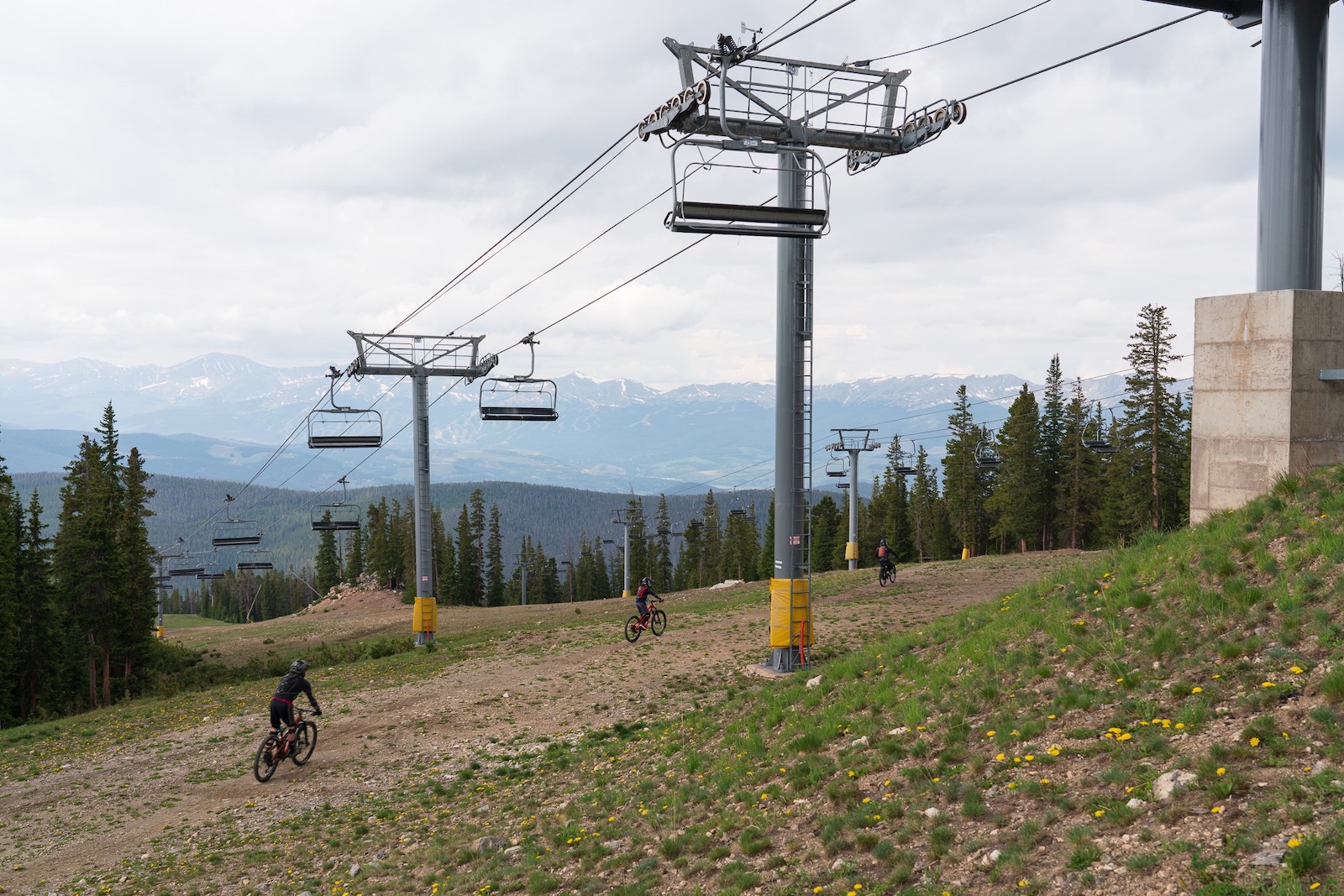 With gondola service from River Run Village, the Keystone Bike Park is a great visit for both easy and extreme downhill access near Denver. Visitors can haul their bikes up to the scenic Summit House, where there are restrooms, food, drinks, and other services to enjoy between runs.
In terms of exciting man-made challenges, few resorts incorporate as much action as Keystone's trails. Although there is plenty of fun terrain designed for first-timers, Keystone's variety of rock drops, bridges, banks, and jumps can also easily keep seasoned riders entertained for a full day or season of downhill laps.
Telluride Bike Park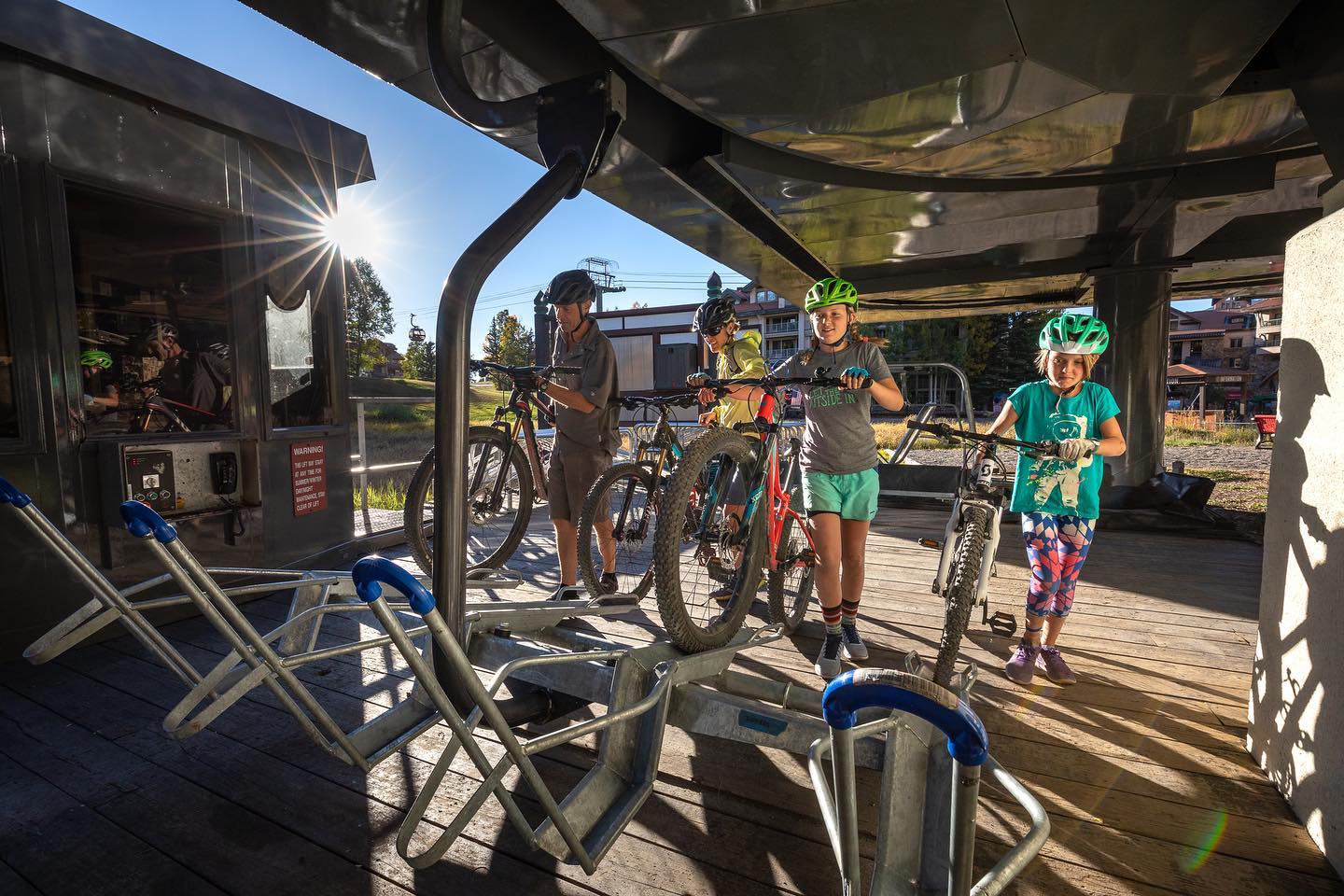 Served by the scenic lifts of the area's legendary box canyon, mountain biking at Telluride Ski Resort offers one of Colorado's most dramatic and satisfying downhill-only experiences. Thanks to the town's free summer gondola service to San Sophia Station, Market Plaza, and Mountain Village, there are many great points to access downhill tracks without having to open your wallet.
To ascend even higher, bikers and hikers can take the Village Express Chairlift for access to more terrain of varying difficulty. In conjunction with the lift, there are also several two-way trails for climbing to the top and riding back down, all of which are rated as moderate or difficult.
Located within the Uncompahgre National Forest, the Telluride Bike Park operates 7 days per week between mid-June and mid-September. Into the fall, chairlift-assisted mountain biking remains open on weekends until mid-October.
Powderhorn Bike Park – Grand Mesa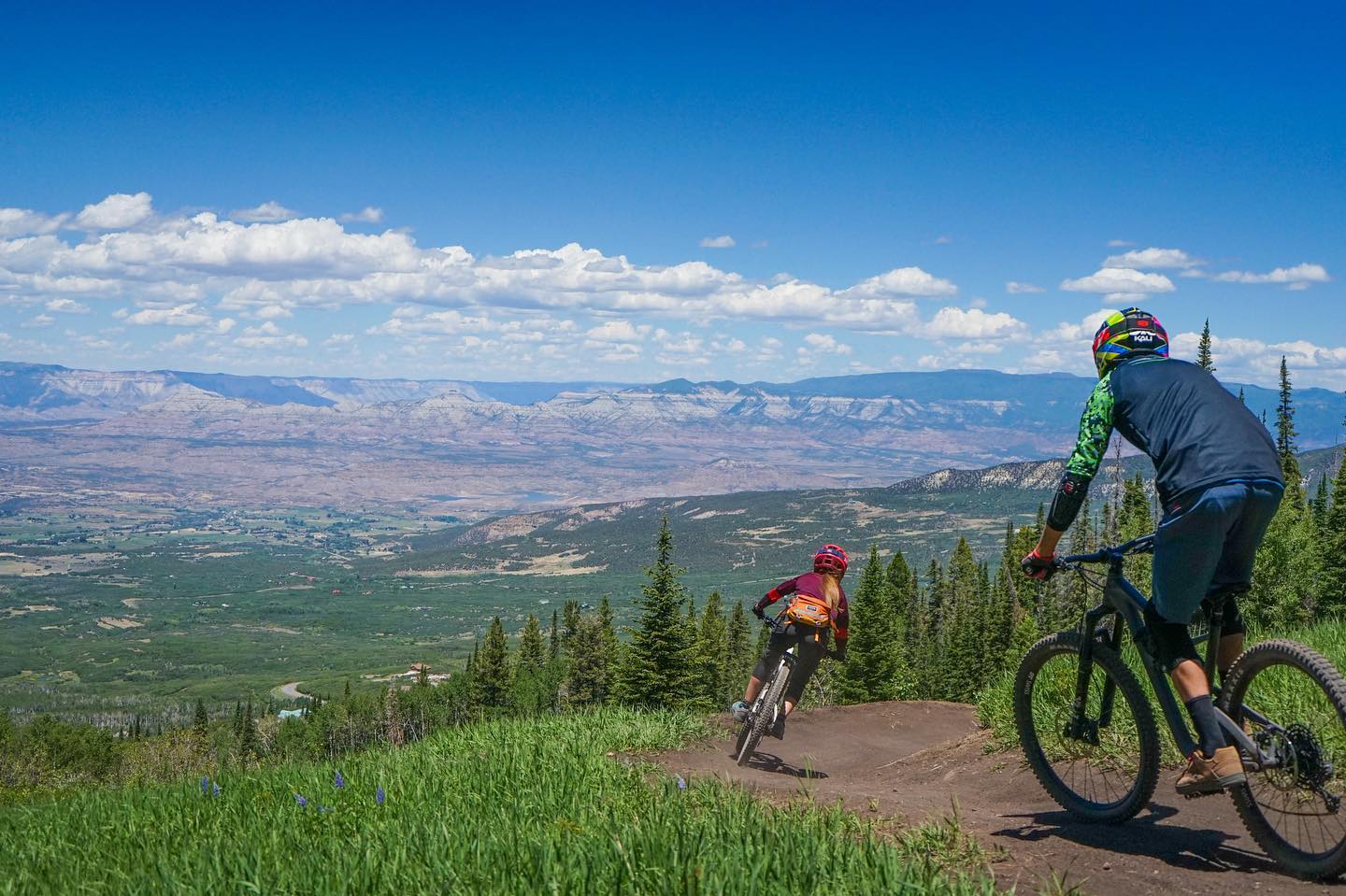 Atop Grand Mesa, the Powderhorn Bike Park is one of Colorado's best-kept secrets for family-friendly mountain biking. With a handful of trails catering mostly to beginners and intermediates looking to improve, Powderhorn Ski Resort's bike park is a fun location for enjoying generally uncrowded terrain.
With a ticket, visitors are welcome to take the quad lift to the top of the mountain for pure downhill biking or hiking on designated trails. There are also several uphill routes on the resort, and the area is actively growing to incorporate more mountain biking trails to enjoy during the summer and fall months.
Purgatory Bike Park – Durango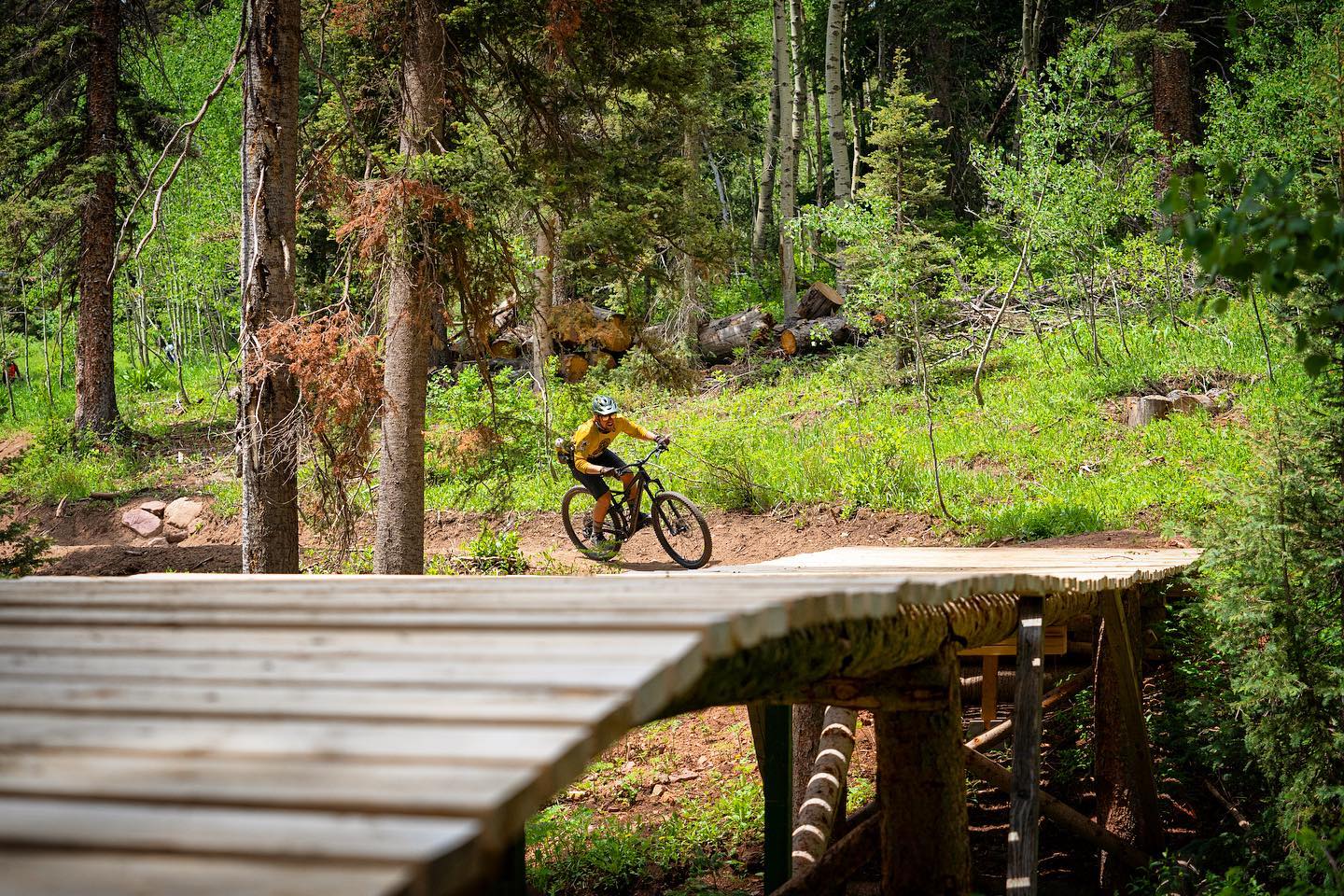 Outside of Durango, in Southwest Colorado, Purgatory Resort maintains a vast network of backcountry mountain biking terrain surrounded by incredible views of the San Juan Mountains. With the assistance of a scenic ride on Lift #1, Purgatory can claim to be the state's best place for downhill action on natural clay-based singletrack.
Catering to adults, children, beginners, and adventure seekers, Purgatory Bike Park has an excellent variety of fun trails of varying difficulty levels. Rentals are available both in the city of Durango and on the mountain, with lift access open each summer until the beginning of October.
Vail Ski Resort Mountain Biking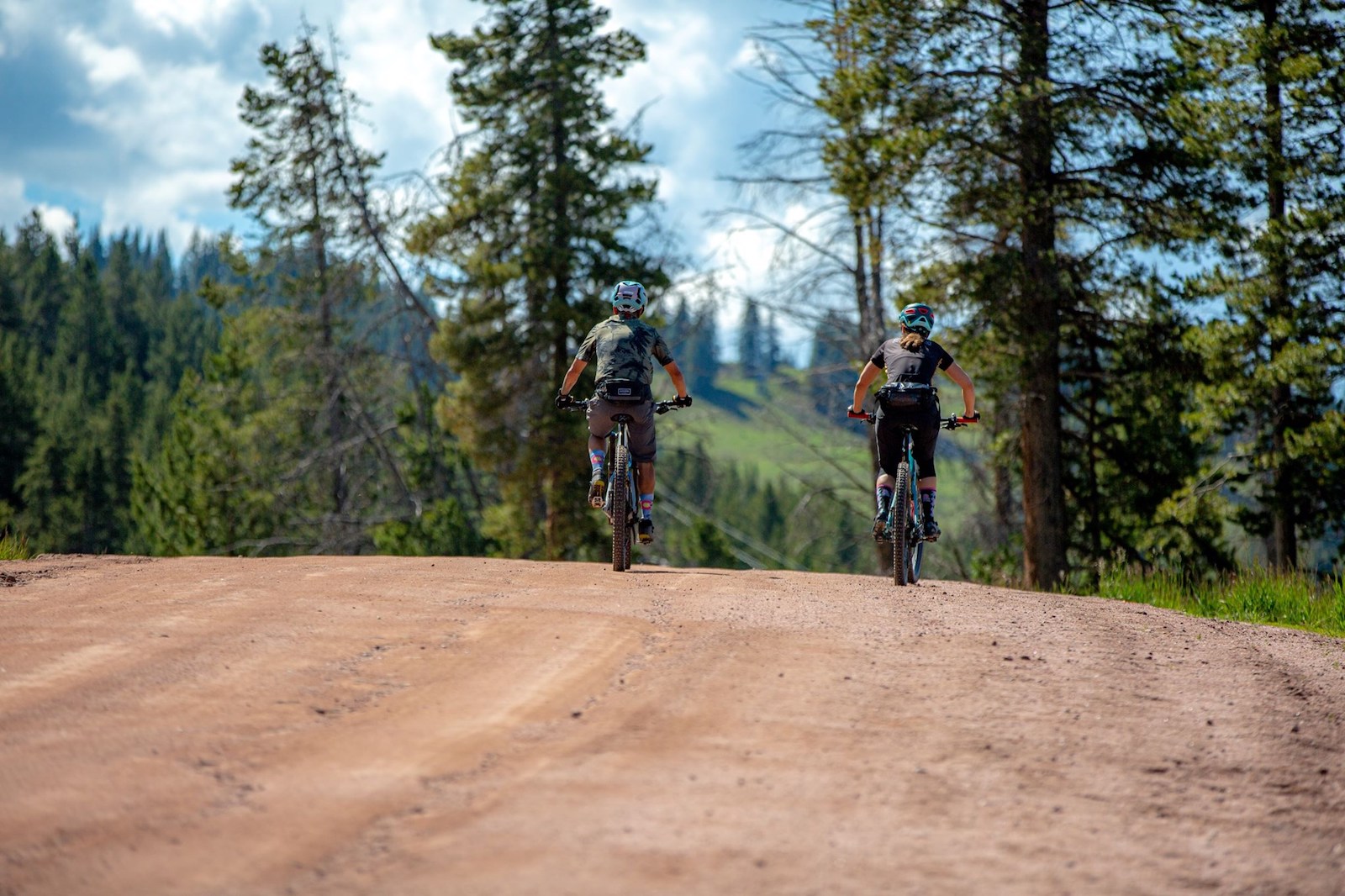 Eagle County, Colorado is home to some of the state's most impressive ski areas, and Vail Resort makes it possible to spend the summer on the mountains via lift-assisted biking trails. On the resort, mountain bikers can utilize both Gondola #1 and the Eagle Bahn Gondola (#19) with a bike haul ticket to the designated downhill areas and beyond.
Bike rentals are available in town and visitors have a large variety of choices for trail difficulty, technicality, and length. Aside from the downhill routes, both bikers and hikers can find two-way trails for a larger variety of elevation changes and unique challenges.
In a typical season, Vail Resort's lift-assisted biking is open daily through Labor Day, with gondolas also operating Friday-Sunday until the end of September.
Mountain Biking at Breckenridge Ski Resort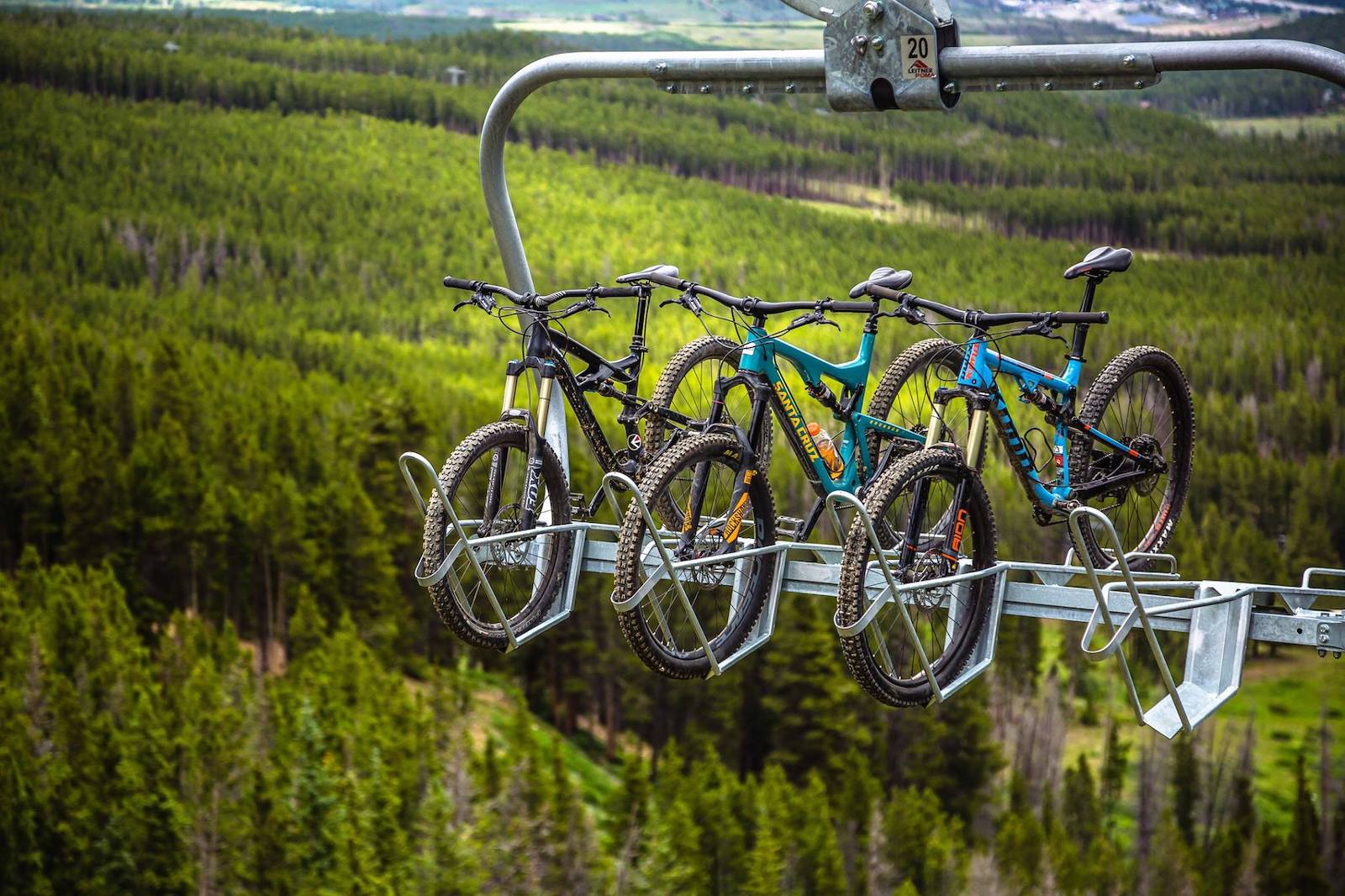 In arguably one of the most picturesque mountain towns in the country, the Breckenridge Ski Resort is a great place to enjoy the view amid exciting downhill biking action. From the American Eagle Lift, riders are elevated to easily access an enormous network of trails with plenty of choices for beginners, intermediates, and experienced mountain bikers alike.
Attracting visitors from all over the world, the town of Breckenridge is well equipped with nearby options for bike rentals, parts, and services. If you're still looking for more trail fun in Breckenridge, bikers can also enjoy the Wellington Bike Park across town. While there is no lift here, there are also no fees to ride the expertly designed tracks.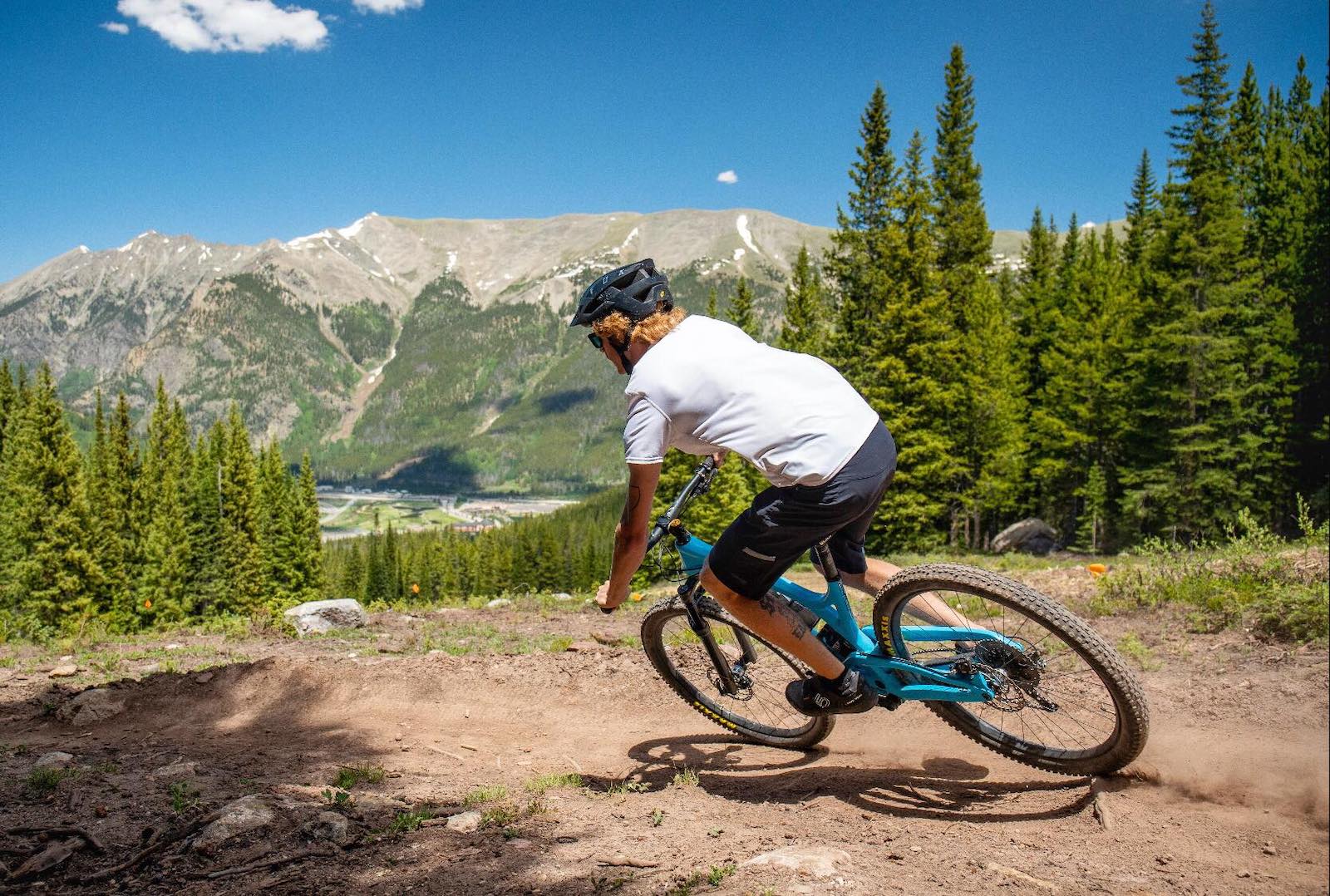 By combining world-class skiing with legendary views, trails, and services, Colorado is a downhill biking paradise for beginners, experts, and everyone in between to enjoy. With choices all around the state, it is incredibly easy for both Colorado residents and visitors to experience the scenery and thrill of a lift-assisted downhill mountain biking trip.
Looking for more fun on two wheels? Check out our 9 best mountain biking trails in the state.