Our weekend trip to Glenwood Springs began Friday evening at Denver's Union Station. We waited for our Bustang to arrive, and were pleasantly surprised by how nice the underground bus station was.
This post was sponsored by the Colorado Department of Transportation's Bustang service.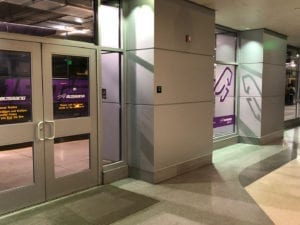 Our Bustang arrived right on time, and after confirming we had the correct express route, we loaded our luggage into the storage underneath it and used our JustRide Bustang app to show the driver our ticket. Our Bustang was clean and comfortable, and even had free WiFi and a restroom.
Vail Pass can be unpredictable in the winter, and unfortunately due to some weather on the pass and a rollover accident, we had to come to a stop – we were glad we had our driver to wait in the traffic instead of us! After this little snag, we arrived at the South Glenwood Springs stop a little after 11pm, about 2 hours behind schedule. We called a taxi to take us 20 minutes up the mountain to Sunlight Lodge B&B.
Staying at Sunlight Lodge B&B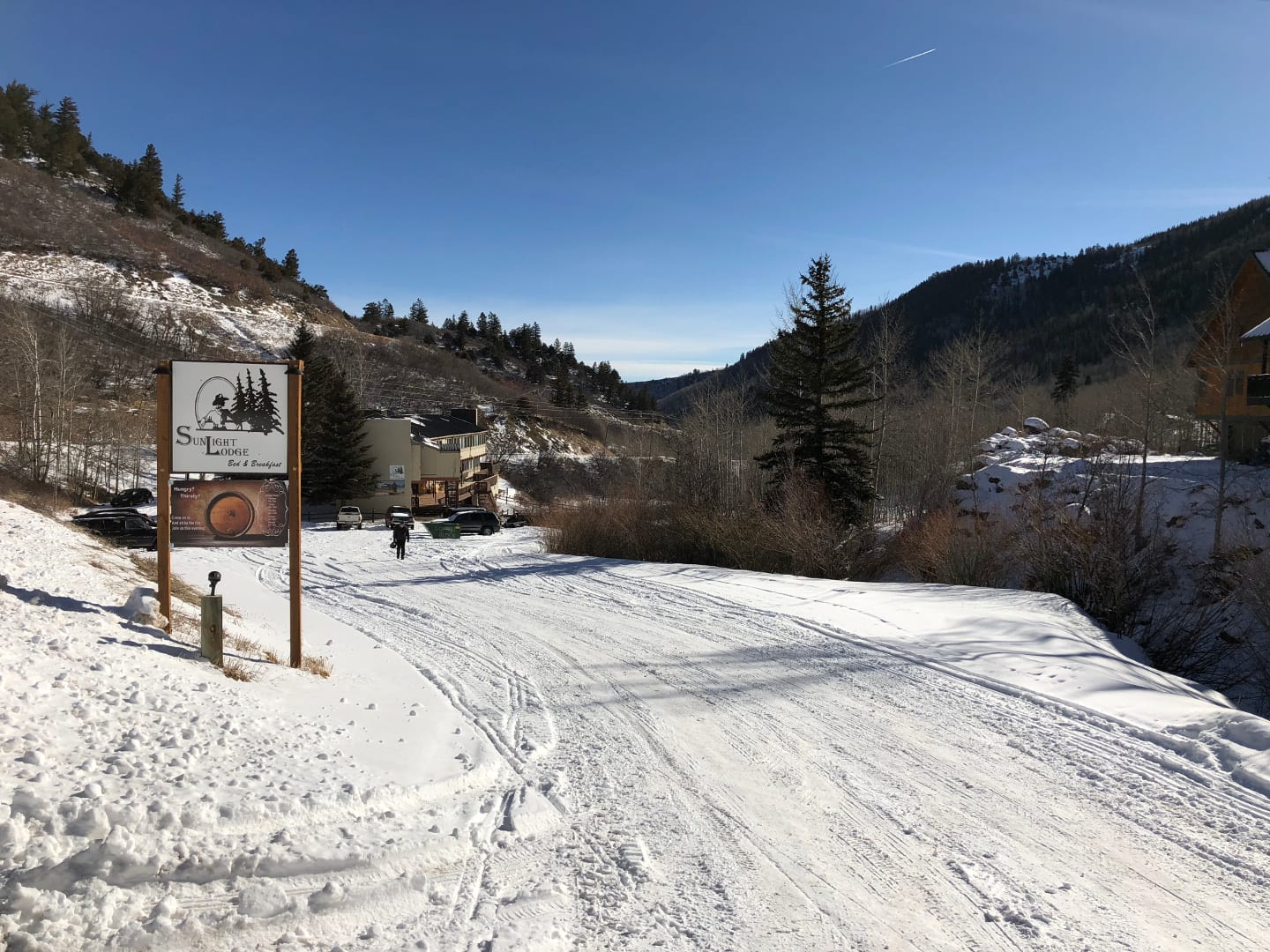 Once we arrived at the B&B, we were greeted by the friendly owner, Jason. He showed us up to our room and we unpacked and quickly fell asleep. The morning arrived with clear blue skies and an amazing view of Sunlight Mountain Ski Resort, a two minute walk from the lodge. We also took advantage of their delicious buffet breakfast that morning!
Playing at Sunlight Snowmobile Tours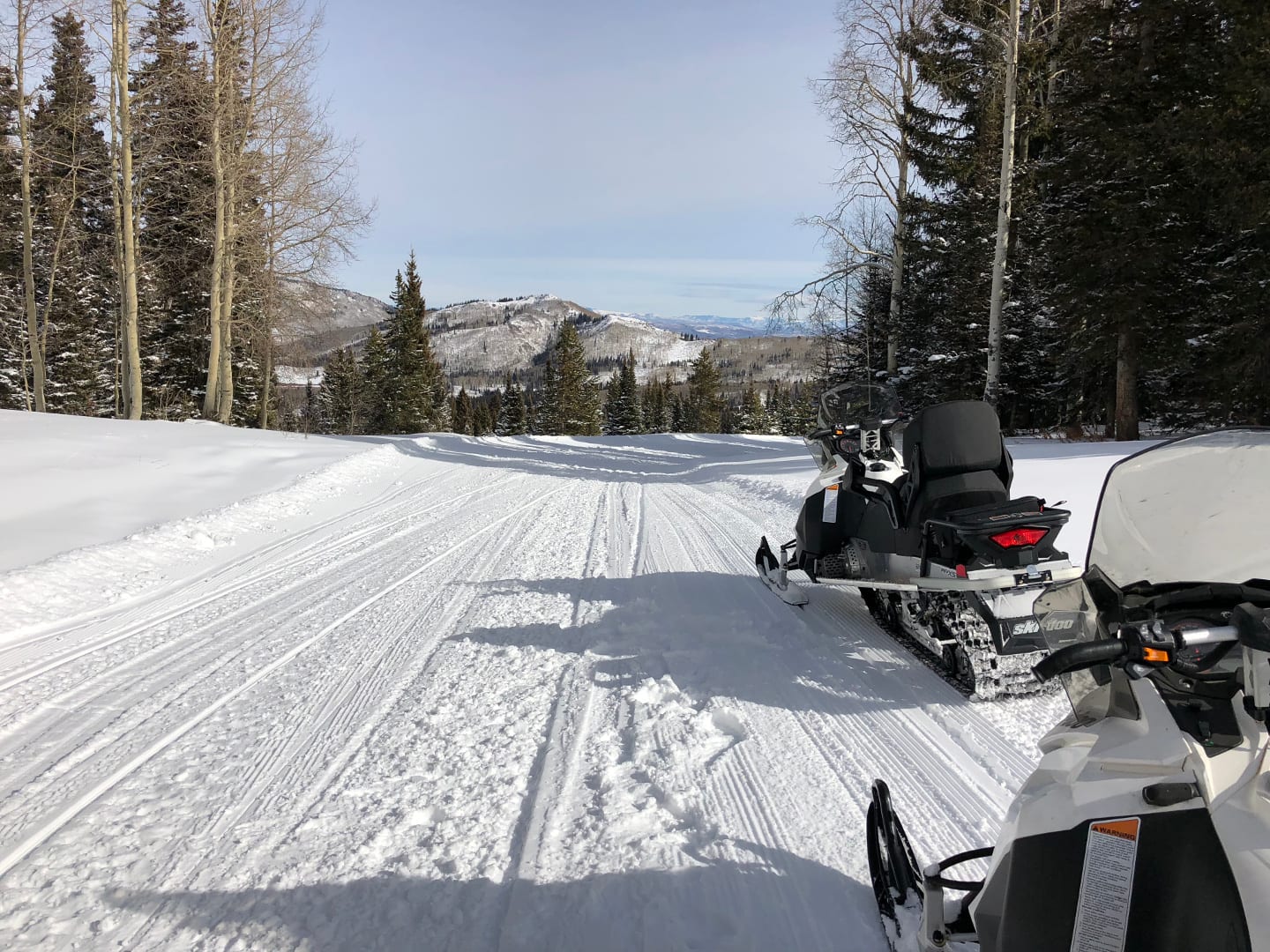 After a quick wardrobe change, we headed down to check in for our snowmobile adventure. Sunlight Snowmobile Tours has their office on the bottom level of the B&B, which is extremely convenient.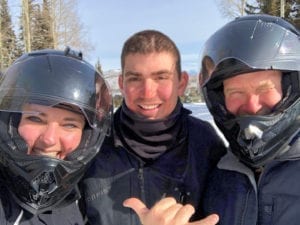 It was the first tour of the season for the company and the guides were beyond excited. After gearing up, we headed up the hill to meet our practically brand new snowmobile. Our trip was joined by a large family of twelve from Texas.
Shortly after the safety talk and a few minutes into our ride, the head guide decided it would be best if our double rider snowmobile continued on solo with one of the guides, while the family from Texas took their time adjusting to driving. We very much appreciated that gesture, and the weather could not have been more perfect while exploring White River National Forest.
Winding Down in the Roaring Fork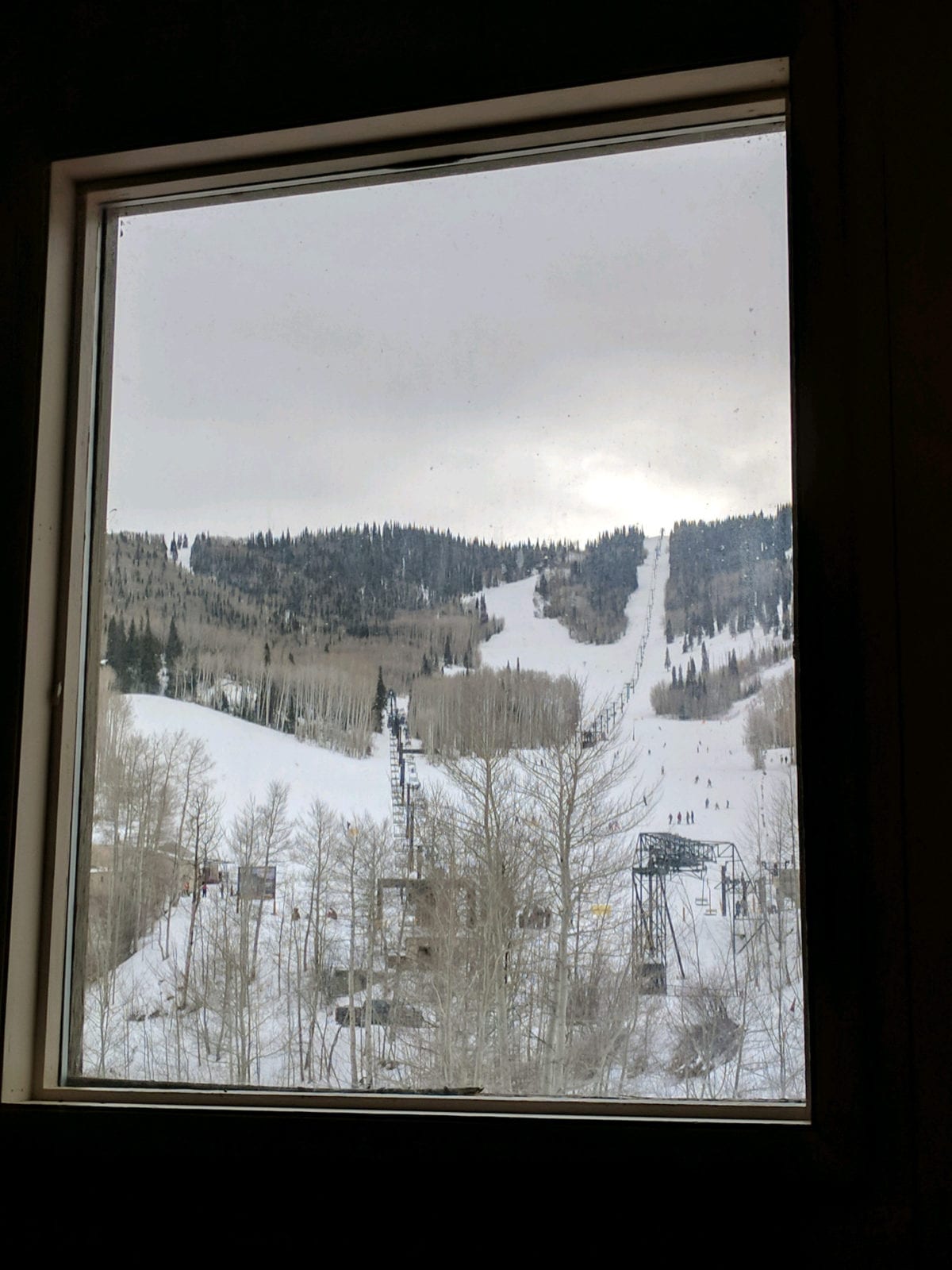 The rest of our adventure included relaxing by the fire, working on a 500 piece puzzle, watching movies with unlimited options and enjoying the company of the other guests and the extremely friendly staff at the quaint bar downstairs, which serves dinner as well.
Sunday morning we headed back to the West Glenwood Park and Ride for our Bustang departure at 7:25 am. The bus leaves promptly, so be sure not to be late. We arrived back in Denver late Sunday morning, relaxed and ready to take on the week. We'd definitely recommend Bustang, Sunlight Lodge B&B and Sunlight Snowmobile Tours for a fantastic weekend out of the hustle and bustle of the city!
More About Bustang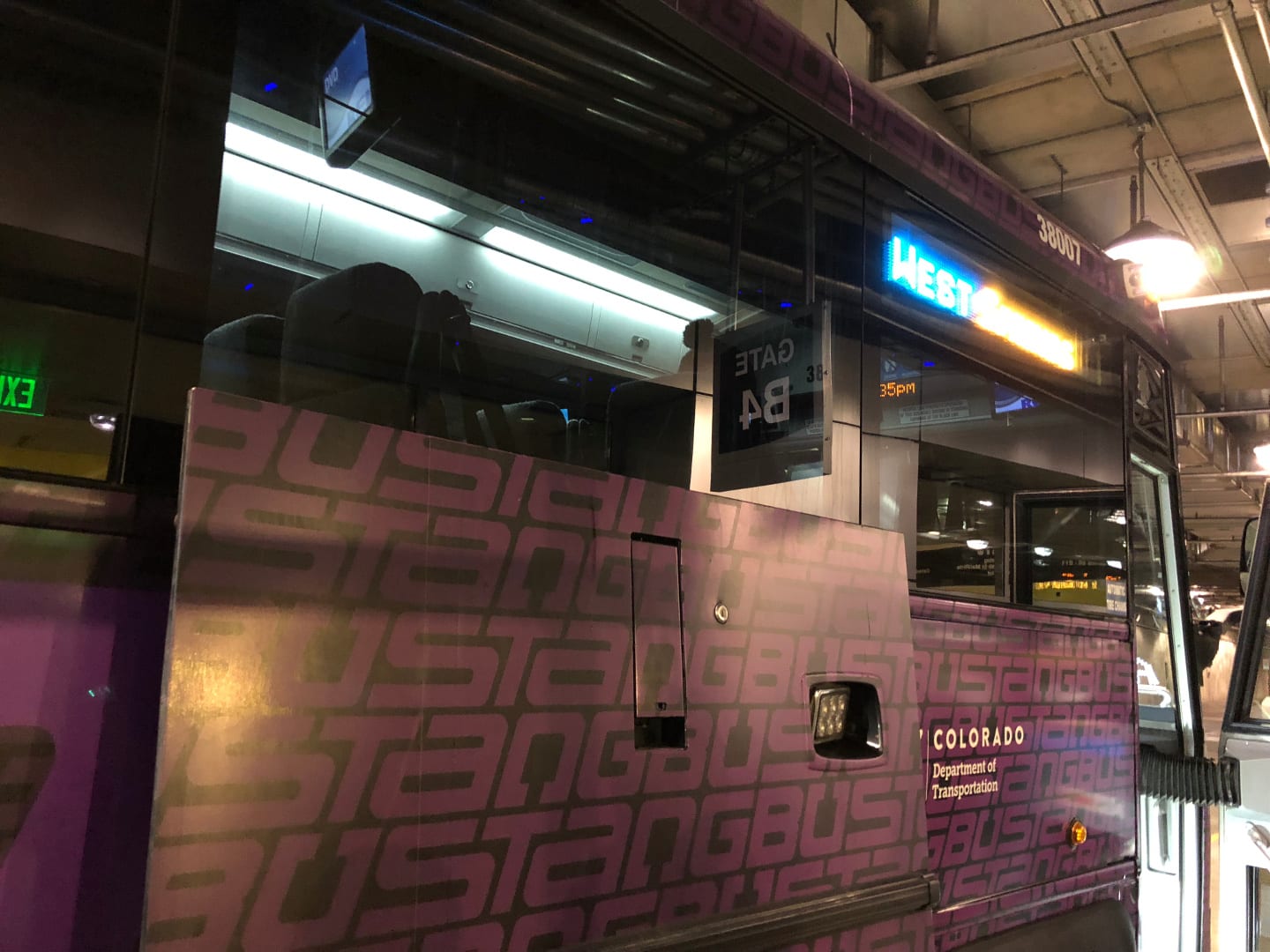 The Colorado Department of Transportation's Bustang service offers West, North and South routes for exploring Colorado. Download the JustRide Bustang app or head to RideBustang.com for routes and tickets.