Thursday 4:30 pm, and I'm waiting at the bar in Wild Standard on Pearl Street for the boss man—Bradford Heap to show up for work. The owner of several notable Boulder restaurants—Colterra, Salt, and Wild Standard (WS)—is running late and texts me to "grab a drink" while I wait for his arrival.
"Introduce yourself to John, my sous chef, while you wait," he texts.
So I saunter back to the neon-lit kitchen area to meet the clean-cut young man named John who is busy dicing spring onions.
Everyone at Wild Standard seems super friendly and fairly young. The kitchen is a hive of activity though the restaurant is void of patrons this early in the evening. They are preparing for a busy night—a wine-tasting dinner for 20 guests downstairs and another large group upstairs, aside from the usual run of patrons. It will be a very busy night, John casually mentions, as he expertly chops the onions with the precision of a robot.
Like a flotilla awaiting the arrival of the naval commander, the WS kitchen team is getting ready for its captain and commander-in-chief to walk on deck. Bradford Heap strides in around 5:15p.m. His bald head and lanky frame, along with a steely gaze, would be intimidating to most naval cadets, and in the kitchen at WS the same applies.
Don't mess with this man. Heap, who trained in the culinary arts in Italy and France, cuts an imposing figure. He is also a straight shooter who expects nothing less than the best from each member of his team.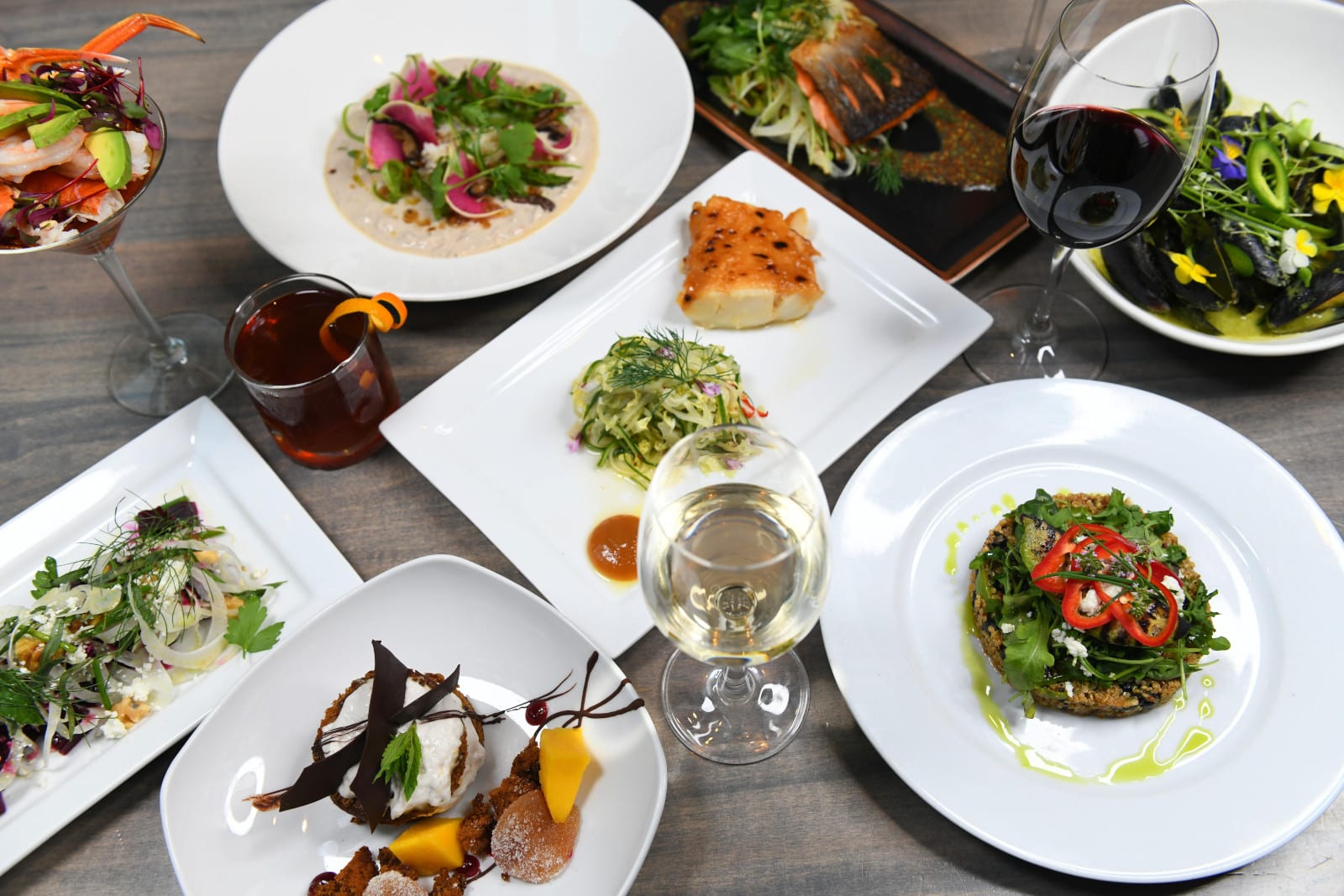 "Yes, chef, no, chef, certainly, chef," his staff blurts out in response to questions like, "Is the red wine reduction ready?" "Are the mash potatoes in the pot?" Ah, I think to myself, so there is a rank and file in this culinary world, too.
I'm reminded of a snippet I once watched of an episode of Hell's Kitchen where Gordon Ramsay is treated like the god of the kitchen— minus the abuse he yells. Heap doesn't need to yell; he stares his people in the eye and asks firmly!
The kitchen team listens intently as Heap begins to go over the " battle plans" for the night. They discuss the plan of attack, cover the preparation, the elaborate place settings for a wine-tasting, the wine pairings, how many ounces of duck liver will be served with each gnocchi plate.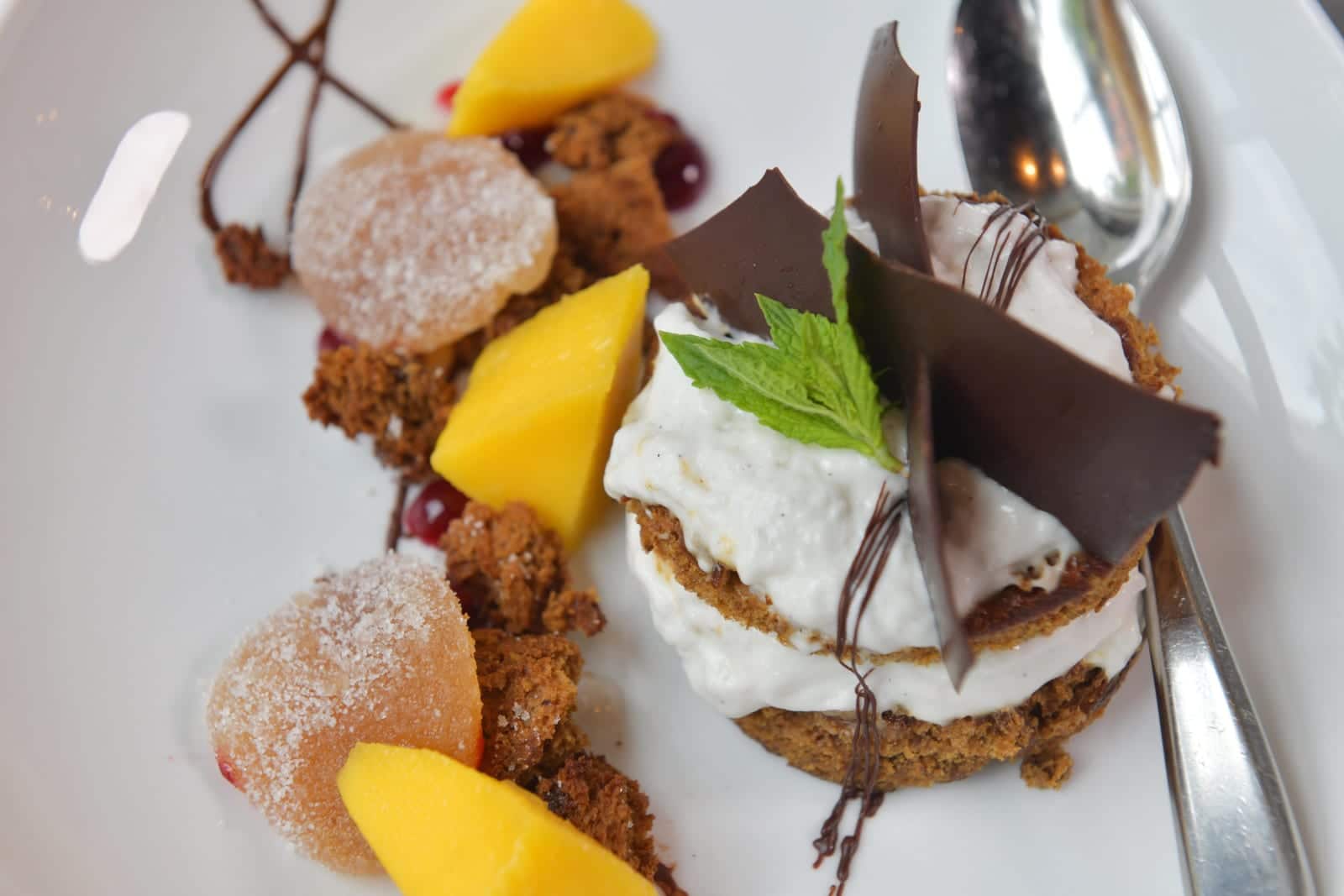 There is much to cover in this briefing. And as a former military man, it feels eerily familiar to me. In this scenario, it's plan for the worst, and cook for the best.
I'm here to document what happens in the kitchen of a top restaurant and to get a better understanding of what Heap does to make his eateries so successful. During the course of the evening I observe the team dynamics, the encouragement Heap gives his team, and the manner in which he empowers his chefs to create food art.
As a business owner myself, I recognize the similarities between running a kitchen and restaurant, and any other business. Time management, people management, project management are essential in making for a successful shift in the culinary world. Heap seems to have mastered them all.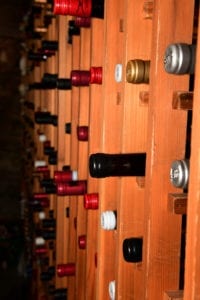 The Boulder resident is a master chef, which means he is an astute and focused individual, and somewhat obsessed with living and eating healthily. He loves cycling, and rides almost daily to keep in shape and clear his head.
He is also a strong proponent of farm to table dining, and makes a special effort to serve food in his restaurants that conforms to this standard. Humanely raised and sourced.
"When I returned from Europe, no one was doing a market driven menu at the time and this was before farm to table was a thing". I was a bit of a pioneer in this regard."
So it's no surprise that Heap is also an outspoken critic of GMO grain fed animal factory farming, abuse of hormones and antibiotics in farm animals, and those establishments that support these unsustainable practices. 
"It's a shame", he says. "Patrons need to better educate themselves and ask restaurateurs questions like, "Is your meat sourced from mass-produced sources?'"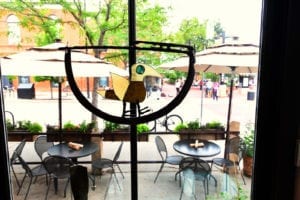 Heap discovered his love for cooking at the tender age of seven in his mom's kitchen, helping her bake. He later enrolled at a culinary institute, and then—fast forward—found himself cooking in a French restaurant in Los Angeles.
A love for French fare persuaded the young chef to join friends in France, where he cooked for room-and-board in several three-star establishments in France. Next on the menu for Heap was a stint in Italy, learning their food craft.
When he returned home from Europe, all fired up to cook and bring new ideas to America, Heap set about establishing himself. This was 25 years ago. He started out at the Pearl Street Inn in Boulder, got some great reviews in Westword and Denver Post, and then moved over to the Full Moon Grill.
"After 30 days busting my ass at the Full Moon, I went to the owner and told him I wanted equity in the restaurant I was working so hard to fix on his behalf. He agreed, and that's where I really began to take off. My equity increased year by year.

Next we decided to open the Chautauqua Dining Hall. That was a 10-year slog with my partner, and I was happy to sell my share in it. I was really interested in a restaurant in Niwot owned by a Czech man and his girlfriend. The place was Le Chantacler. I bought it from him and created Colterra."
Over the years, Colterra became a successful Niwot icon, Heap continued, but this didn't stop him from wanting to experiment more. Next in his sights was the space Tom's Tavern occupied on Pearl and 10th.
"This was an under-utilized location," he explains, "and I knew they wouldn't last much longer. I truly believe in the power of intention, and jumped right in with a lease option the day Tom's closed their doors."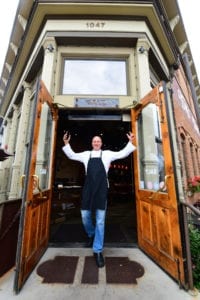 So Salt was born. But that wasn't all for Mr. Heap. He kept dreaming.
"I always dreamt of owning of a seafood restaurant. As a kid, my folks used to take us to the East Coast, where we tried crabbing and fishing. Once Salt was up and running, I decided to try and make the dream come true."
Two years later, the straight-shooter opened the door of Wild Standard, and his restaurant trilogy was complete. Those days in his mom's kitchen seemed far away, though not forgotten.
"It all goes back to the power of intention. Twenty-five years ago I left Boulder with the intention of getting a lot of really good training to come back and own a restaurant. I didn't know how I was going to do it. I just knew I was going to do it and I figured it out along the way."
Heap's gaze remains steely.
"I feel like it's been a journey, one helluva journey. It feels like I've trekked through the arid desert and now I find myself in the verdant green valleys—in the oasis. I've hit my sweet spot."
Side Note: Colterra closed in 2018 after a kitchen fire and is not currently open. Heap plans to re-open once a permitting dispute with the county/city is resolved.