It's summertime in Colorado and we all know what that means…get outside! While July is hotter along the front range, eastern plains, and throughout the western slope, high country, temps settle in at a comfortable mid-70s to 80s with sunny skies and afternoon storms.
Wildflowers burst out in all their colorful glory, abundant snowmelt makes for epic rafting, dazzling waterfalls, and approachable peaks. And we kick it all off with the 4th of July celebrations around the state. Soak up the best of summer with these fun things to do in Colorado in July.
Here are some things to do in CO during July 2022:
4th of July Celebrations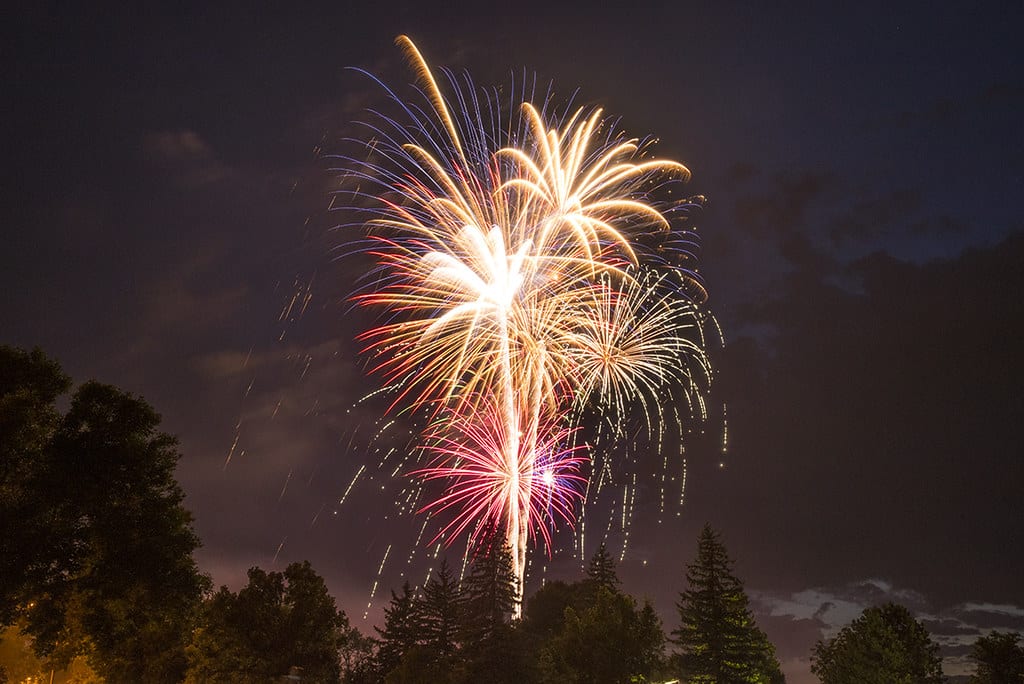 From Denver and the Front Range to small mountain towns like Westcliffe, CO there are many ways to celebrate Independence Day. With hometown parades, star-spangled 5Ks, and explosive firework shows, there is always a way to celebrate the 4th of July weekend.
Some of the biggest celebrations reside in the city of Denver, the town of Frisco, Telluride, Aspen, Durango, and Grand Junction. Visit here for a full list of 4th of July celebrations happening (last updated in 2022).
Besides fireworks, there are plenty of festivals in July to attend across the state ranging from renaissance fairs and music festivals to art shows and rodeos, there is truly something for everyone.
Visit the Wildflowers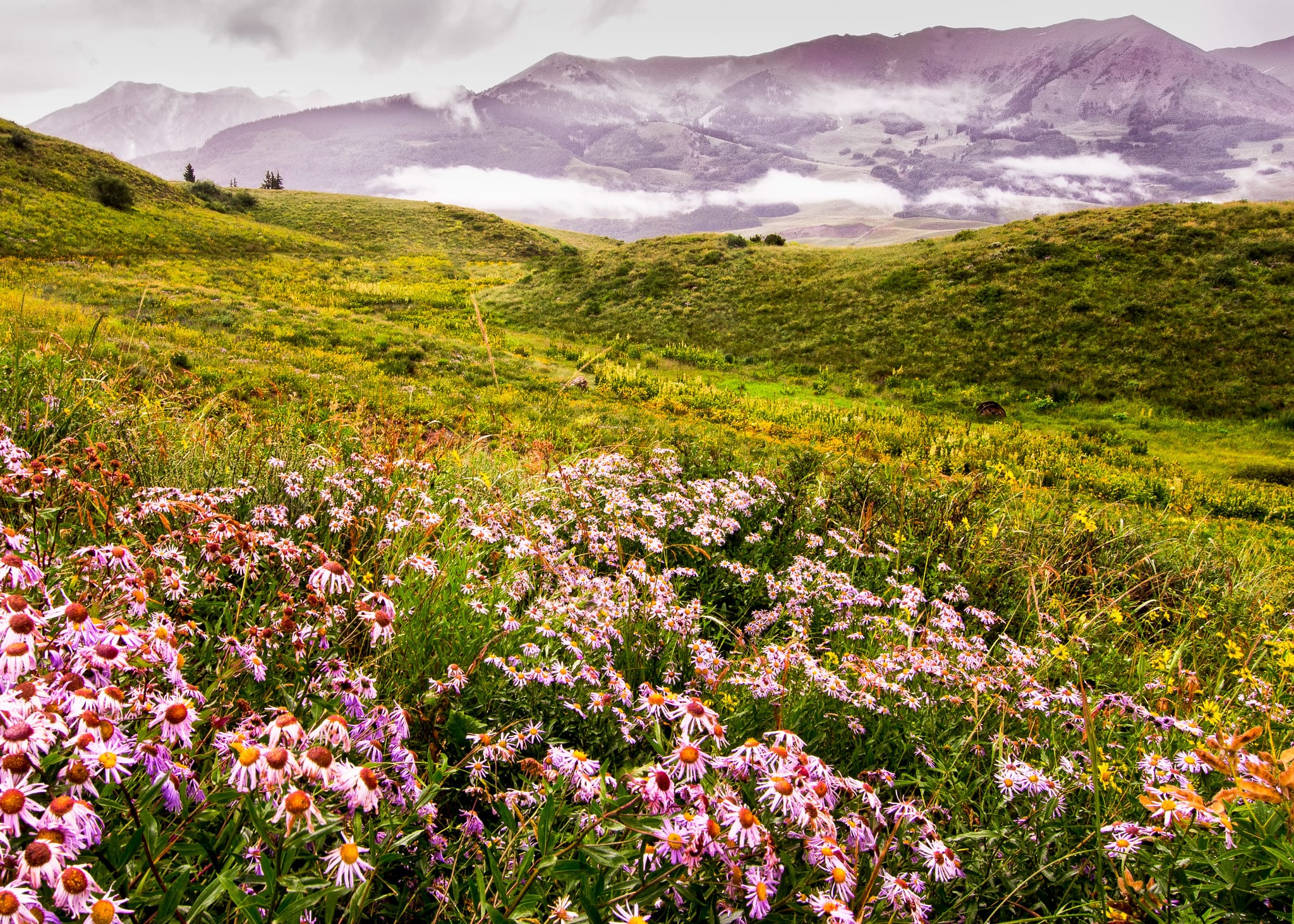 July in Colorado means wildflower season, at least in the high country. Starting in late June and going into early August, with the peak being the middle of July depending on precipitation, outdoor adventurers will come across an abundance of wildflowers along most Colorado trails. Everything from the state flower, the Columbine, to the red Indian Paintbrush and magenta Fireweed.
While you are likely to see wildflowers like the Columbine, red Indian Paintbrush, and magenta Fireweed on almost any hike you take in July, there are a few that are not to be missed. This is our list of the best wildflower hikes in Colorado:
Hike a 14er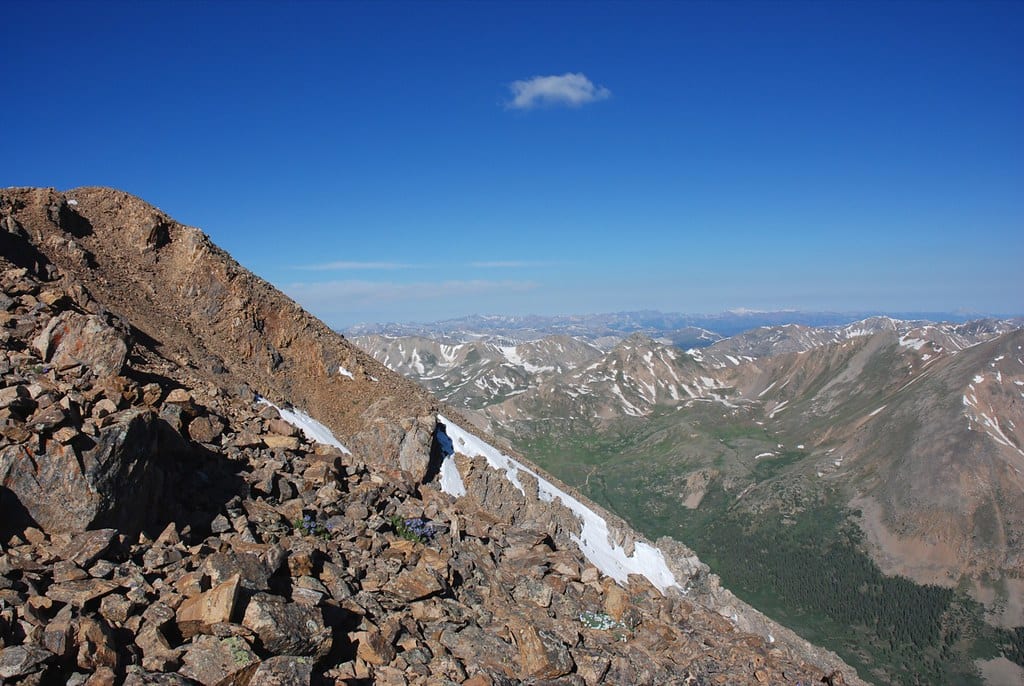 While you can hike a 14er no matter what time of year depending on your skill level, the summer months of July and August are prime peak-bagging seasons. As the warmer temps settle in and the snow has significantly melted from the mountain peaks, making a summit to some of Colorado's highest peaks a bit easier and less treacherous.
If it's your first climb, consider easier walk-up routes like Elbert, Bierstadt, Sherman, Lincoln, or Democrat. While there are no "easy" 14ers, these are a great place to start.
Rafting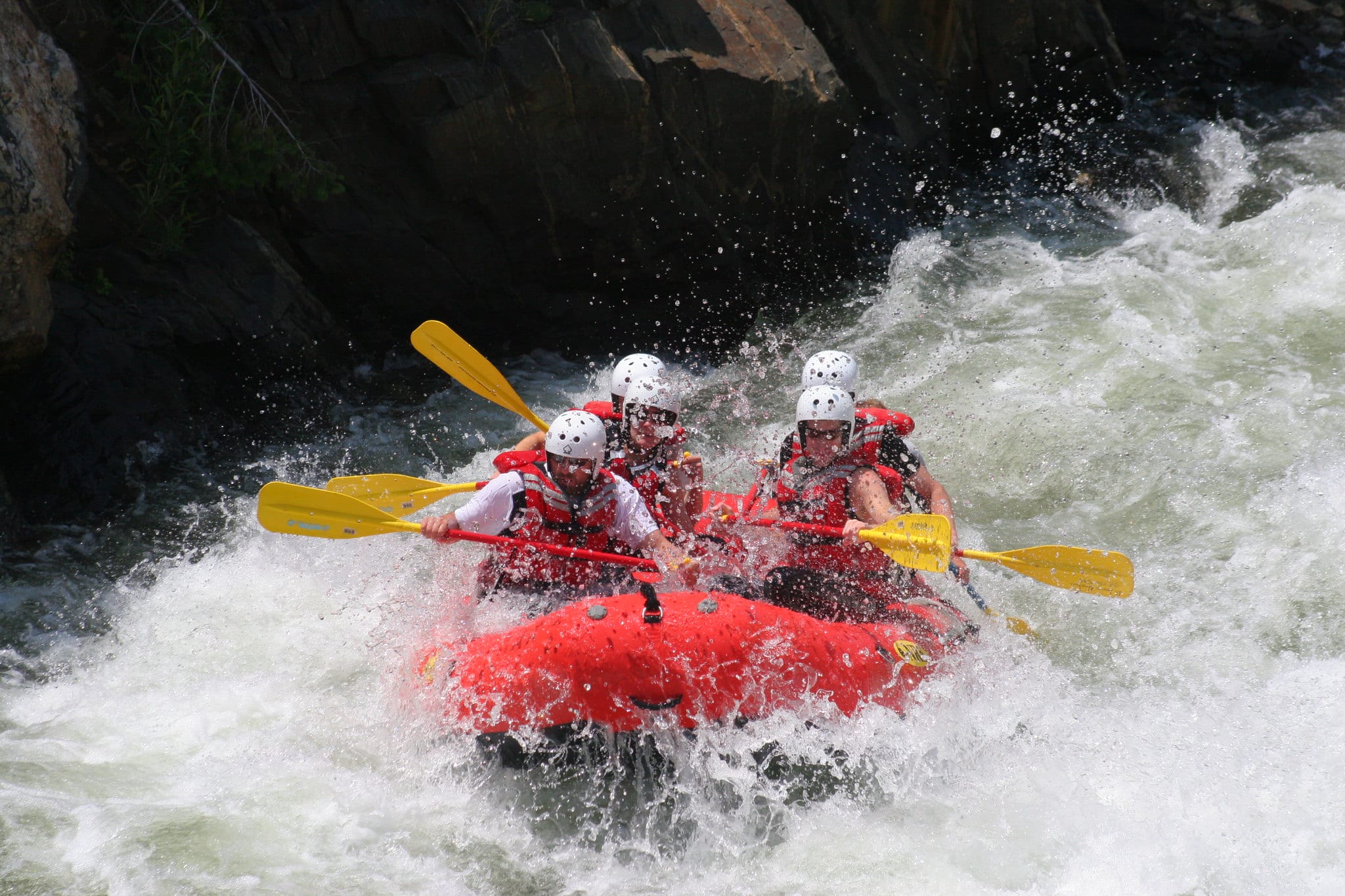 For the expert rafters and water enthusiasts, rafting season really kicks off in June when water levels are extremely high due to late spring mountain snow run-off. But July affords a great time for the rest of us who want to ride the rapids. Rafting in Colorado is best from June through August, but for those, a bit less experienced, but still want the rush of a class-5 rapid, July is the best time to go.
The temperatures are warmer and the water, depending on how much snowmelt the rivers received, is still moving at a fast pace with enough rapids to get your heart pounding. Popular rafting spots in Colorado include Clear Creek in Idaho Springs, Royal Gorge in Canon City, Brown's Canyon in Buena Vista, and the Animas River near Durango.
Spend a Day at the Beach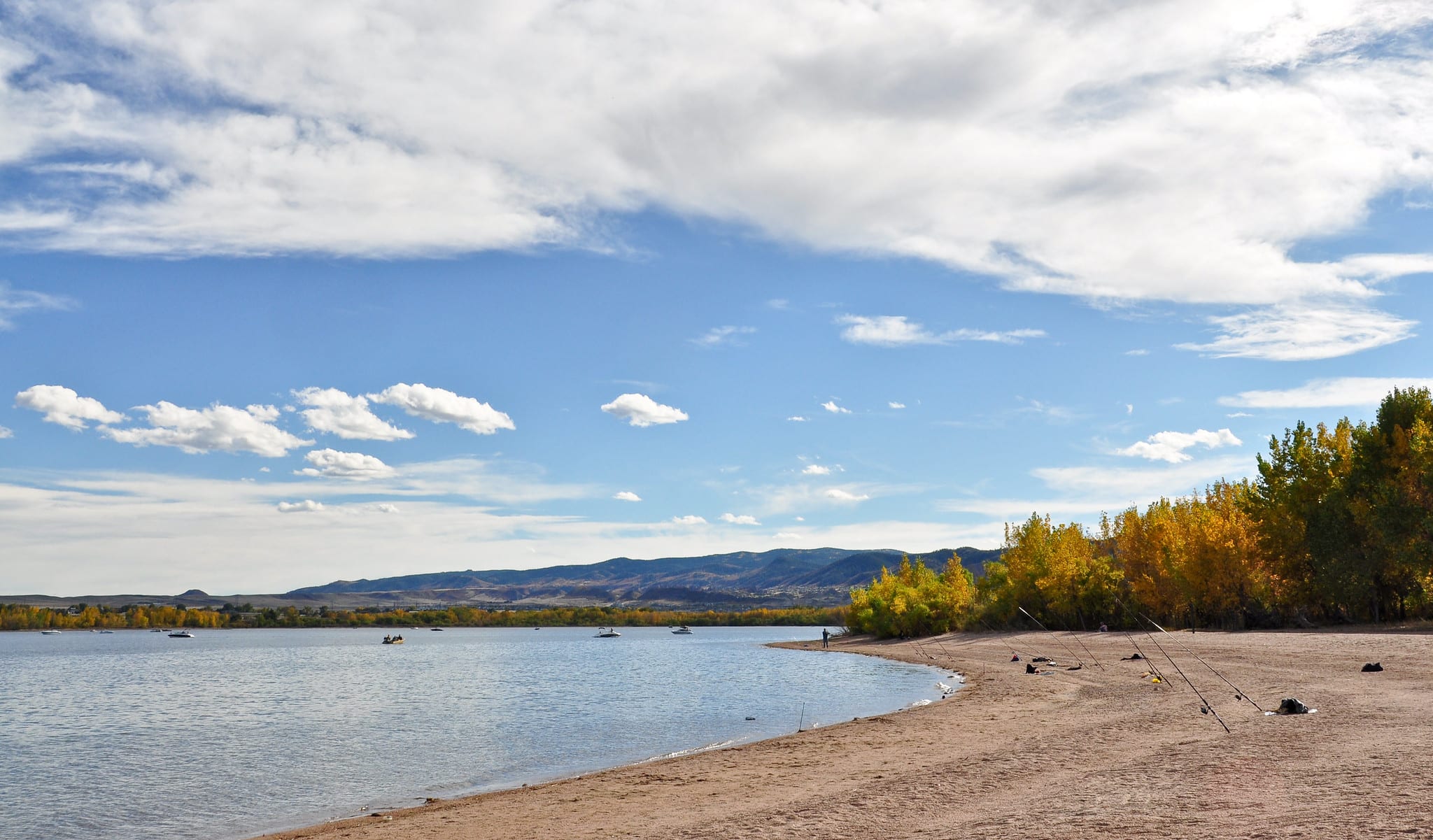 Yes, Colorado has beaches, and what better way than to spend a hot summer day at the beach! There are many reservoirs throughout the state that include sandy beach spots perfect for sunbathing, swimming, picnics, SCUBA diving, and more. Notable ones include Cherry Creek State Park, Chatfield State Park, Lake Dillion Reservoir, and the Boulder Reservoir.
Take a look at the list of our favorite beaches in Colorado for some great lakes to swim and play.
Ride the Slopes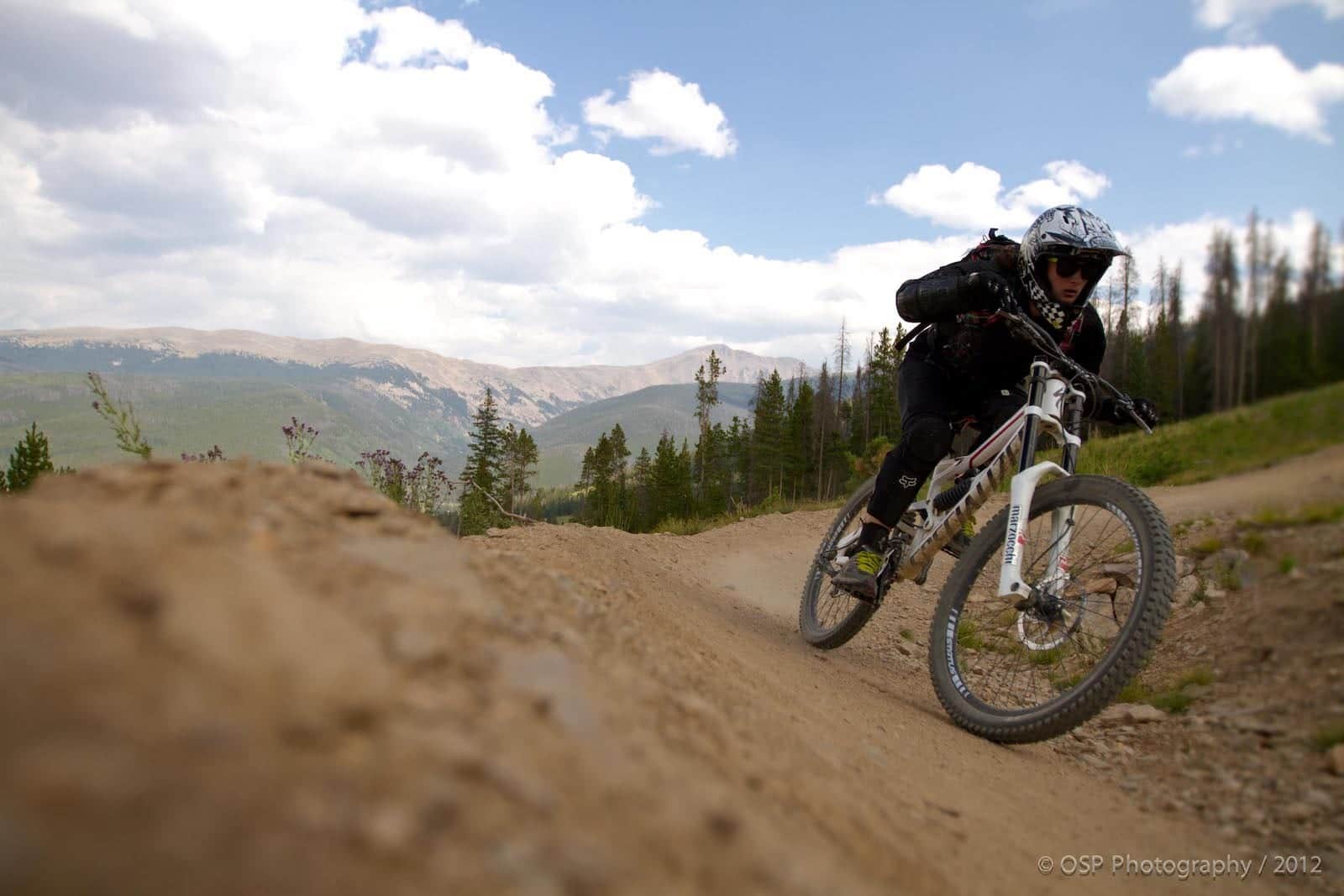 After the snow melts, Colorado's ski resorts open up their runs to mountain bikers, turning the paths into mountain bike courses. You can walk up slope to hit the trail or simply hop aboard the ski lifts or gondolas to reach the top. Some additional to consider include Evolution Bike Park in Crested Butte, Trestle Bike Park in Winter Park, Mountain Village Bike Park in Telluride, and Keystone Bike Park.
Float the Rivers and Creeks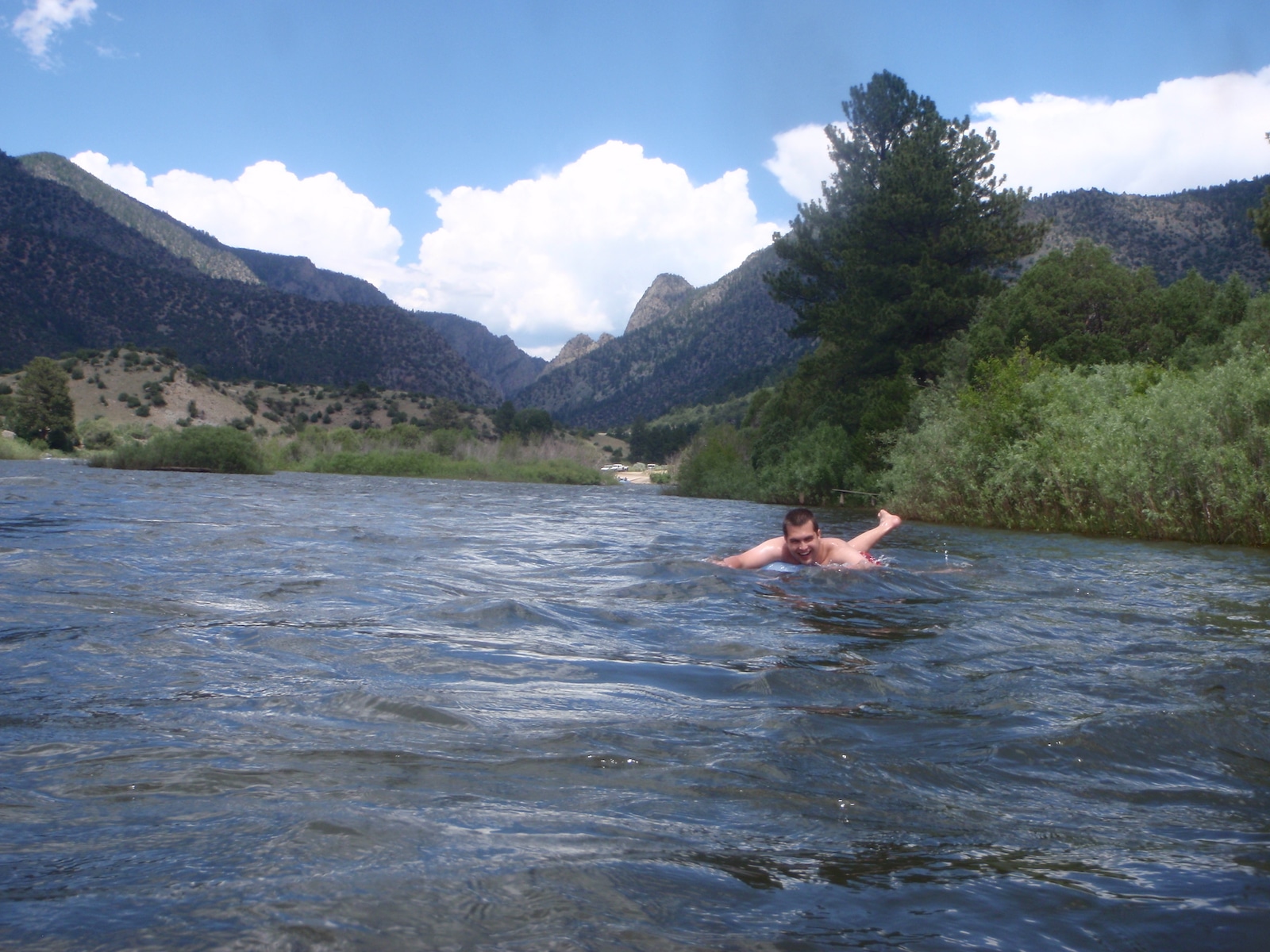 By July, the Colorado rivers that are commonplace for tubing and kayaking have slowed down, instead becoming a site for floating. With the summer heat at its highest, especially on the lower elevation front range urban corridor, consider heading out to Golden's Clear Creek, one of the most popular spots for tubing, or cool down at Boulder Creek.
If you're intent on staying close to your Mile High residence, hit up the convenient South Platte River. For those looking to really beat the summer heat, there's no better place than the high country. For that, we recommend the state's most well-known waterway, the mighty Colorado River.
It has multiple sections that are popular for tubing, located around Dotsero and State Bridge, both close to the town of Eagle. Be cautious and prepared as to where exactly you will float, as this river is long, can be shallow in places causing you to bottom out and have to walk, or have raging whitewater.
Those are just a few of the highlights that peak summer brings to Colorado. Take full advantage of this long, warm season in the Rocky Mountains. Remember the weather changes quickly, so always dress in layers or bring a jacket. If you're planning ahead, be sure to make the most of June's activities. And it's always a safe bet to look ahead to August for things to do in Colorado, as well.