The Jack Dempsey Museum is dedicated to preserving the life and legacy of Manassa's most renowned sports hero, heavyweight boxer Jack Dempsey. This legendary figure lives on in a collection of original memorabilia from Dempsey's estate, as well as photographs, newspaper clippings, and the cabin where Dempsey was first brought into this world.
History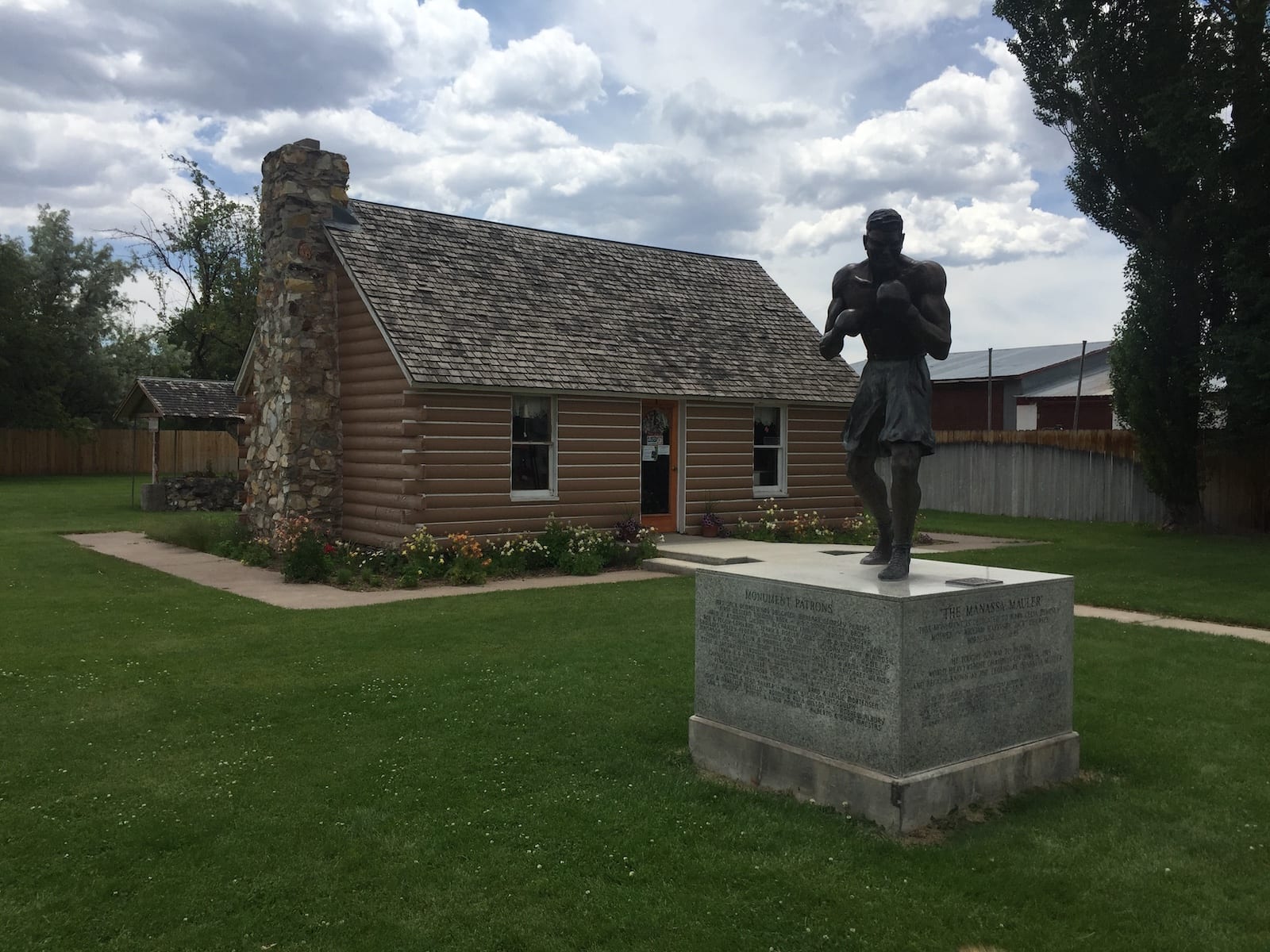 Mormon settlers first arrived in Manassa in 1878. Like many settlers at this time, they were seeking a better life free from religious oppression. Their first winter here was bitter cold, and the Mormons would have perished if not for help from their Hispanic neighbors in the nearby settlement of Los Cerritos.
Dempsey was born in 1895. Raised by his mother and father, Dempsey grew up poor. His family moved frequently, but Dempsey never forgot his roots. Often referred to as The Manassa Mauler, Dempsey won the title of heavyweight champion in 1919 and retained it until 1926. The museum was dedicated to him in 1966.
Highlights of the Museum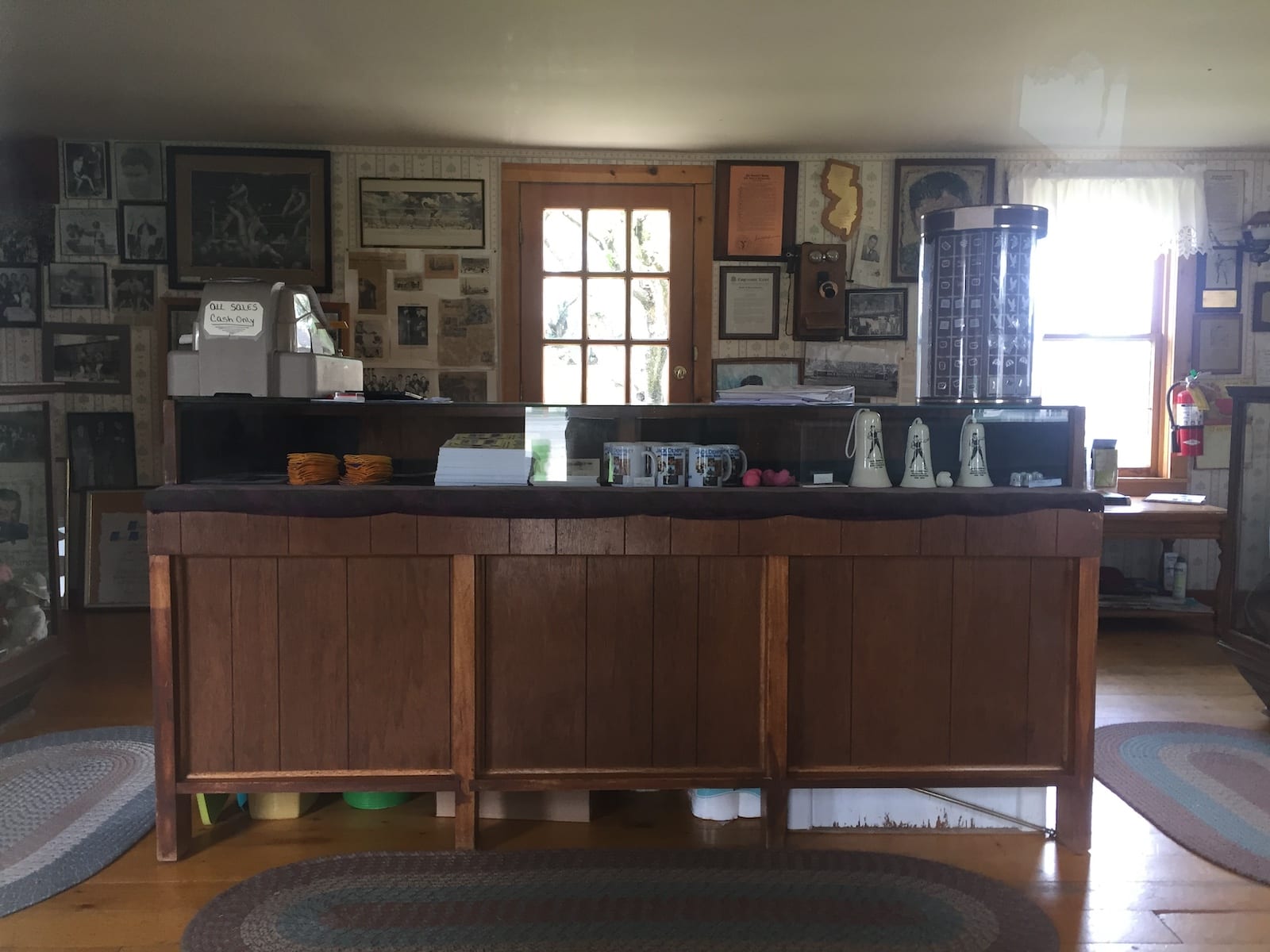 Housed inside the cabin where Dempsey was actually born, the museum demonstrates what life was like growing up poor in the 1800s. The cabin has been fully restored and includes original woodwork wherever possible. Tours are self-guided, but volunteer docents are on hand to answer any questions.
Cabin—See the 19th century cabin where Dempsey was born and lived with his family. This piece of history brings us closer to both Dempsey and life as an early settler.
Boxing gloves—Get a close-up view of the gloves Dempsey wore in his infamous New York fight and envision what it was like stepping into the ring.
Shoes—From Dempsey's personal collection. The shoes Dempsey wore in the ring are on display. You can actually see the scuff marks.
Throughout the museum you'll find photographs, newspaper clippings, artifacts, and a film that teach you about this amazing boxer and his life.
Admission and Hours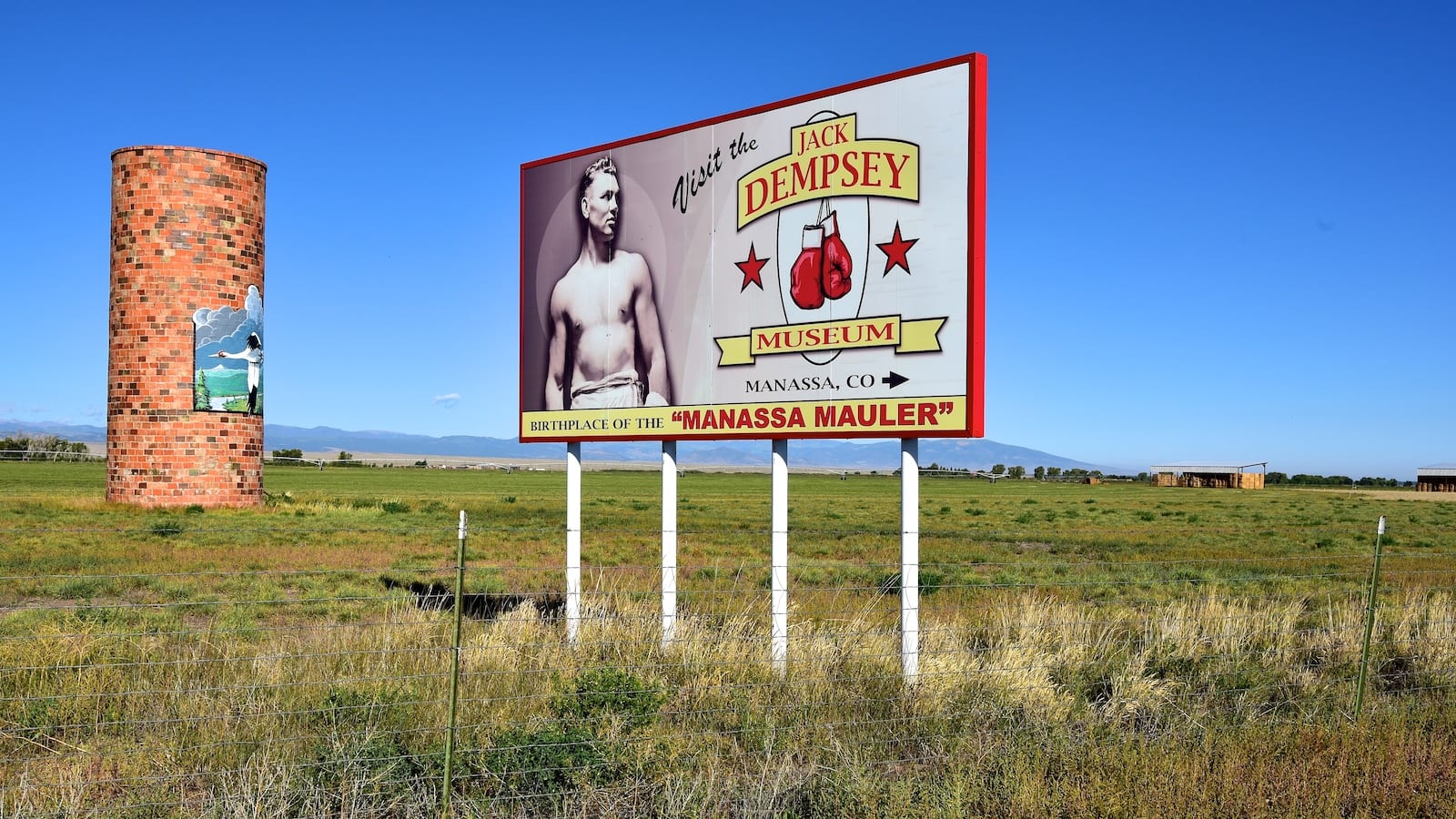 Admission to the museum is free to everyone. It is open Tuesday-Saturday from 10:00 am to 5:00 pm, Memorial Day through Labor Day.
Details
Address: 412 Main St, Manassa, CO 81141
Phone: 719-843-5207
Season: Memorial Day to Labor Day