If you're looking for idyllic scenery and a peaceful setting for recreation, head up to the Watson Lake State Wildlife Area in Bellvue, Colorado. Open year-round for fishing, the stocked, man-made lake, nestled at the base of Rist Canyon, attracts thousands of waterfowl during fall and spring.
Abutting Watson Lake is the scenic Cache la Poudre River, which was recently improved with the addition of a fish ladder to provide refuge for spawning fish.
Activities
Fishing – At Watson Lake, you can catch a variety of species including catfish, panfish, and bass. If you prefer trying your hand at river fishing, the Cache la Poudre River is abundant in brown and rainbow trout as well as cutthroats. Kids will also enjoy casting their lures and learning about the fish run.
Recreation/Nature Trail – The Watson Lake Trail is perfect for an easy bike ride through the trees or a nature walk with the family. Nearby picnic tables are convenient for taking a well-deserved snack break.
Wildlife Viewing – As a designated wildlife area, Watson Lake is abundant in many native species. With a keen eye, you might be able to spot birds such as Golden Eagles and Canyon Wrens or some of the seasonal waterfowl like Hooded Mergansers.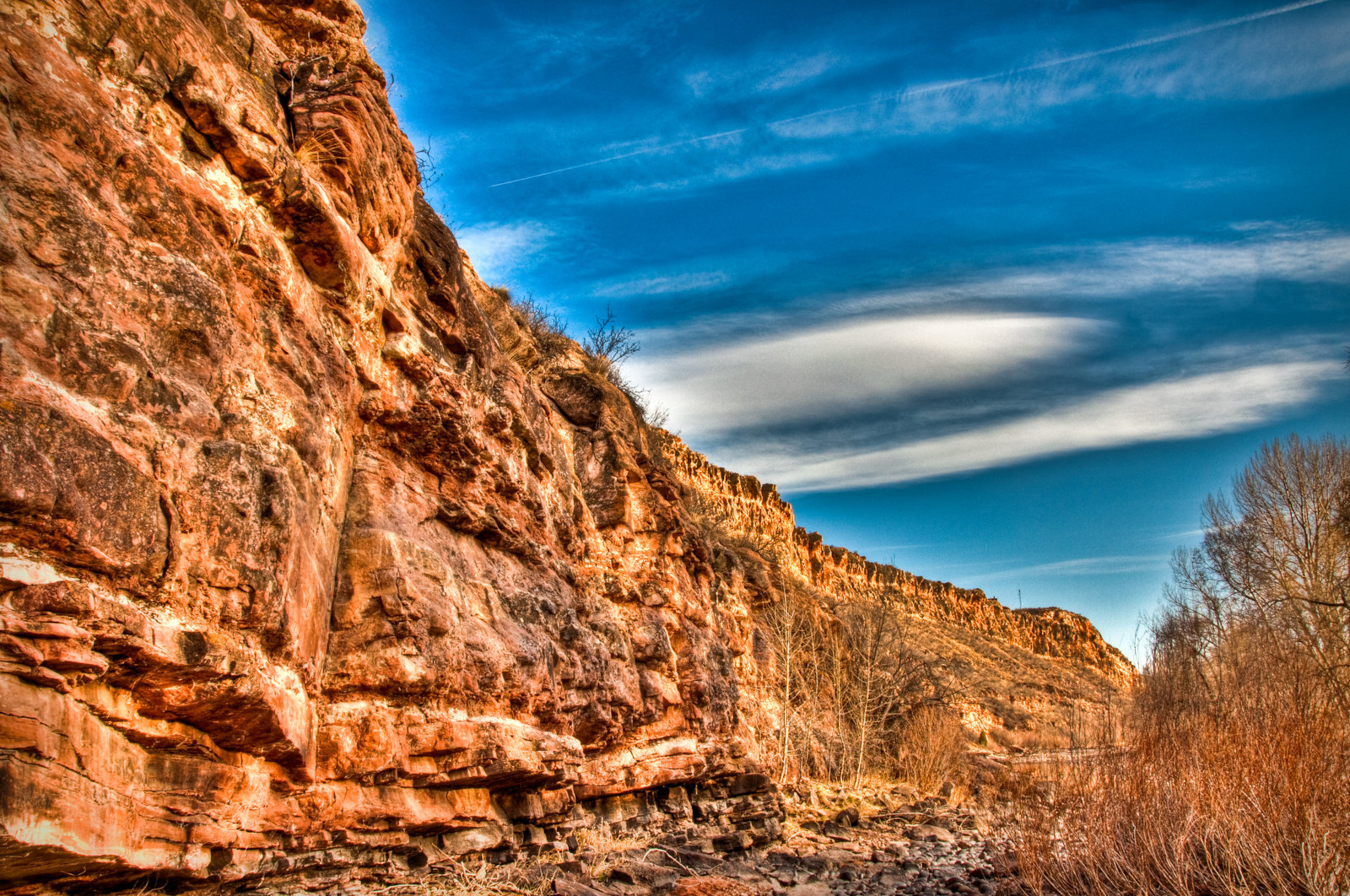 If you are looking to escape into a serene setting not too far from town, Watson Lake in Fort Collins is the perfect place to do it. Bring a tackle box, some cold drinks, and enjoy another beautiful Colorado day spent partaking in the natural splendor.
Directions
Address: Rist Canyon Road, Bellvue, CO 80512
Phone: 970-472-4300
Season: Year-Round | 1 hr before sunrise – 1 hr after sunset
Requirements: Anyone 18+ is required to possess a valid hunting or fishing license
Website: cpw.state.co.us…