Redstone Meadery produces all-natural honey wine in Boulder. Their tasting room is open year round for visits and tours.
The tasting room is open six days per week, Monday to Friday from noon to 6:30pm and noon until 5pm on Saturdays. Enjoy free samples, a glass of mead or purchase your own bottles, cans and kegs. Leave you dog at home, since they are not permitted inside.
Meadery Tour and Tastings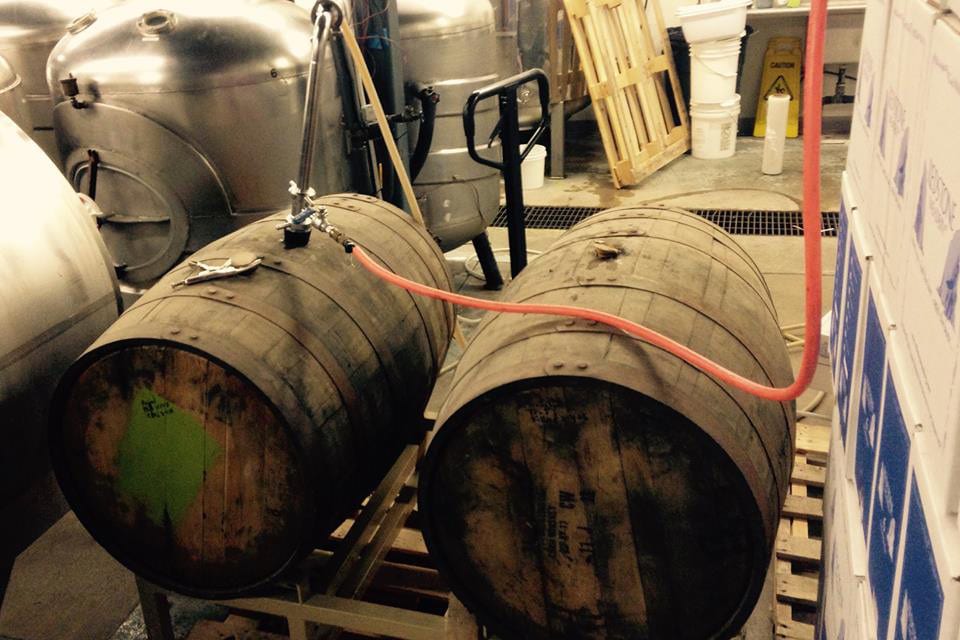 Stop by for a free tasting of award winning meads, and a tour of the facility. Tours last thirty minutes and are free of charge. Two tours are offered Monday through Friday, at 1pm and 3pm and one tour on Saturday at 12:30pm.
Groups larger than ten should make a reservation in advance by calling ahead. All ages are welcome on the tour, and complimentary mead is served to those 21 years and up.
They are located around several breweries and a distilleries, including Vision Quest, Sanitas, Boulder Beer, Twisted Pine and J&L Distilling. So make a day of touring and tasting Colorado's tasty, adult fermented beverages.
Honey Wine Made in Boulder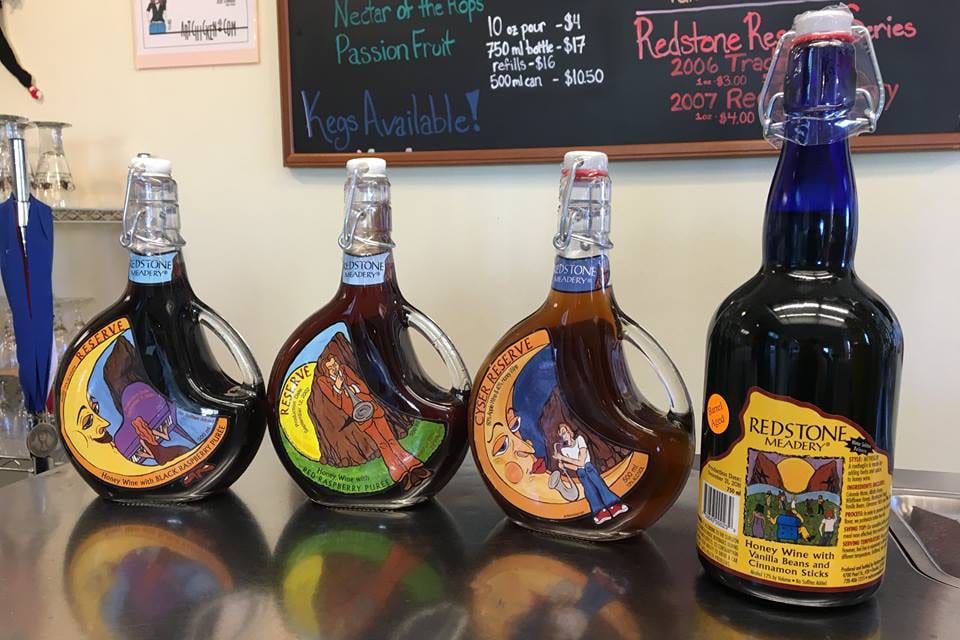 Mead is probably the world's first fermented beverage, wine fermented from honey. Instead of fermenting the sugars from grapes (wine) or grains (beer), honey is the key sugar. Contrary to believe, not all mead is sweet. It can very well be dry, depending on the brewing and fermenting process. Just like grapes, different honeys make different meads.
Chairman of the Mead David Myers had a long history of homebrewing before opening Redstone Meadery in 2001. Redstone Meadery's first flagship mead was Black Raspberry Nectar. Since then they've released many tasty meads and even brought the first draft mead to market.
Their mead is made with only high-quality honey, along with real fruits and spices. Adamant about making an all-natural product, Redstone doesn't use any sulfites, a known allergen. Honey is it's own preservative and they take full advantage of this. They only pasteurize the unfermented mead, aka must, and never boil it. They want the honey flavor to shine through as much as possible.
Popular Wine
Their award-winning is amongst the most highly sold in the nation. You can find it at liquor stores across the U.S.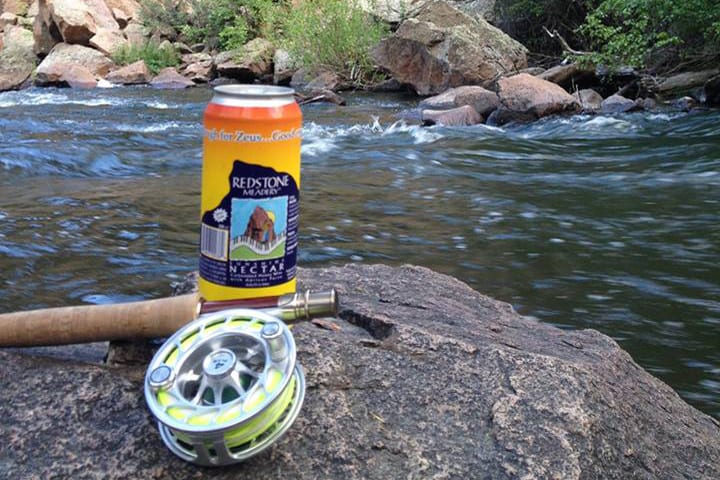 Nectars – 8% ABV, carbonated session meads, light, crisp and refreshing, served cold.
Black Raspberry Nectar
Apple Nectar
Boysenberry Nectar
Nectar of the Hops
Passion Fruit Nectar
Sunflower Nectar
Sunshine Nectar
Mountain Honey Wines – 12% ABV, non-carbonated meads, full-bodied, complex and flavorful, served slightly chilled or at room temperature.
Traditional Mountain Honey Wine
Zambian Traditional Mountain Honey Wine
Juniper Mountain Honey Wine
Pinot Pyment Mountain Honey Wine
Red Raspberry Mountain Honey Wine
Blueberry Mountain Honey Wine
Plum Mountain Honey Wine
Barrel-aged Traditional Mountain Honey Wine
Reserves – 13-14% ABV, special release, made-on-occasion, non-carbonated meads, aged at least five years, perfect for dessert.
Traditional Reserve
Red Raspberry Reserve
In addition to at their meadery and local liquor stores, you can buy mead online.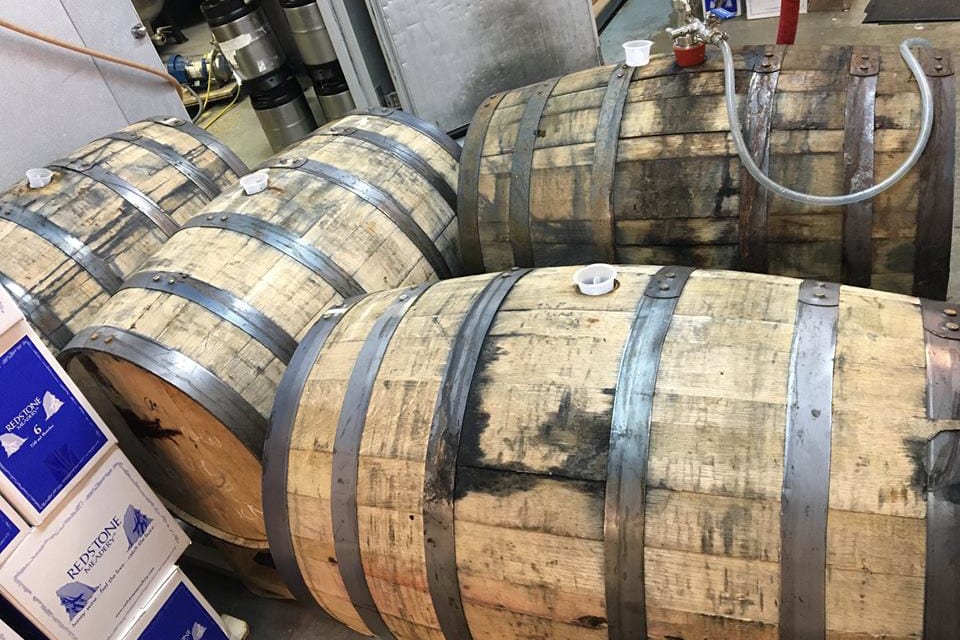 Details
Address: 4700 Pearl St Unit 2A, Boulder, CO
Phone: 720-406-1215
Season: Year round
Website: redstonemeadery.com