Inspired by Sosi's Armenian grandmother, Grandmother Nune, Sosi's Healthy Pleasures began with a love for food and family. Sosi originally created these Armenian yogurt dips in her home kitchen and sold them at a farmer's market in Denver.
Now, you can find a variety of Sosi's Armenian Yogurt Dips on store shelves around the country. Their unique and savory yogurts are perfect for any occasion.
Health Benefits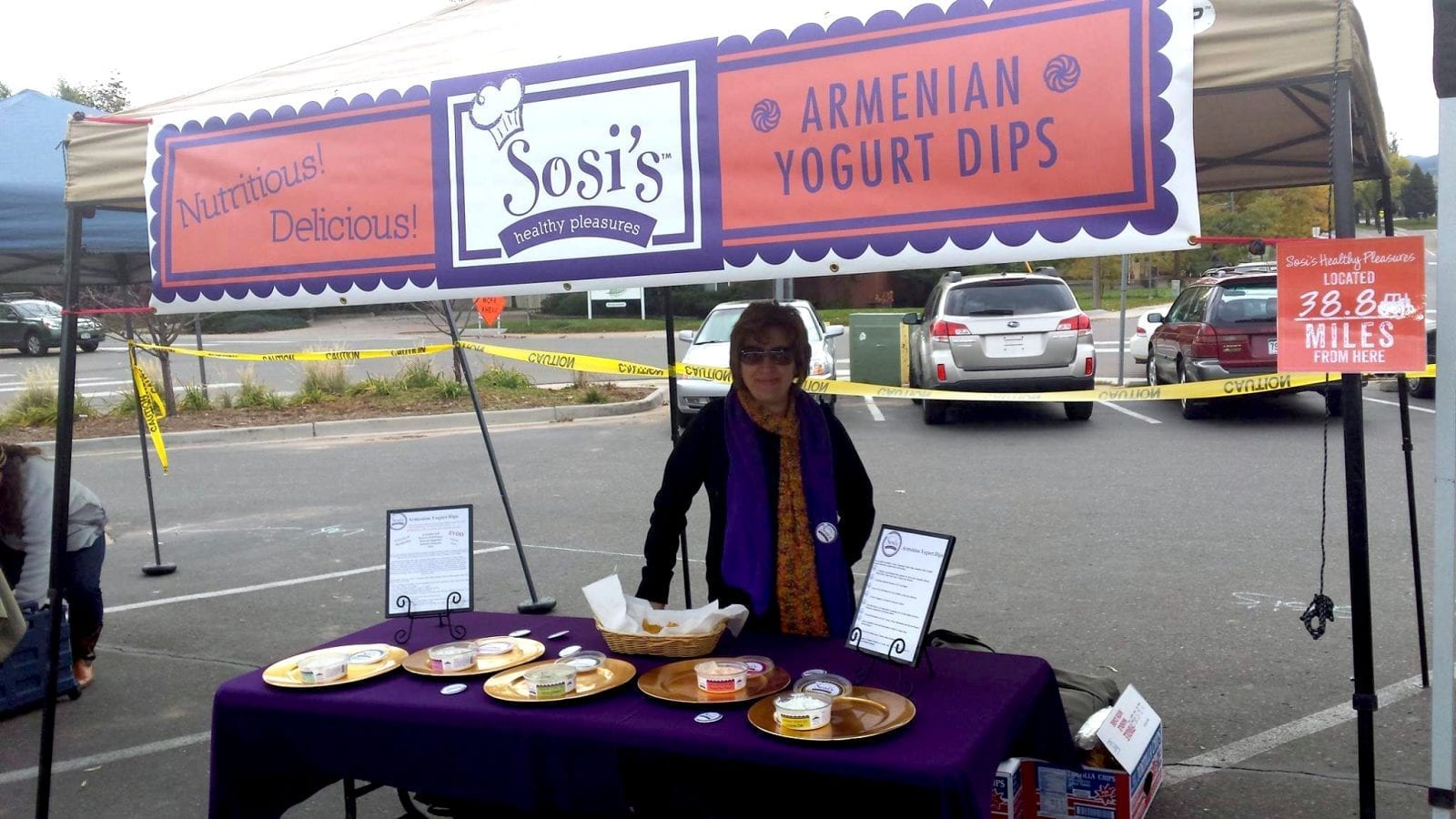 As research has shown, probiotics help promote a healthy gut and digestive system. All of Sosi's yogurts contain six probiotics: S. Thermophilus, L. Bulgaricus, Bifidobacterium, L Acidophilus, L. Lactis, and L. Casei.
These probiotics can regulate constipation, diarrhea, bloating, and decrease gas. According to Medical News Today, probiotics may even help increase your immune system and encourage weight loss.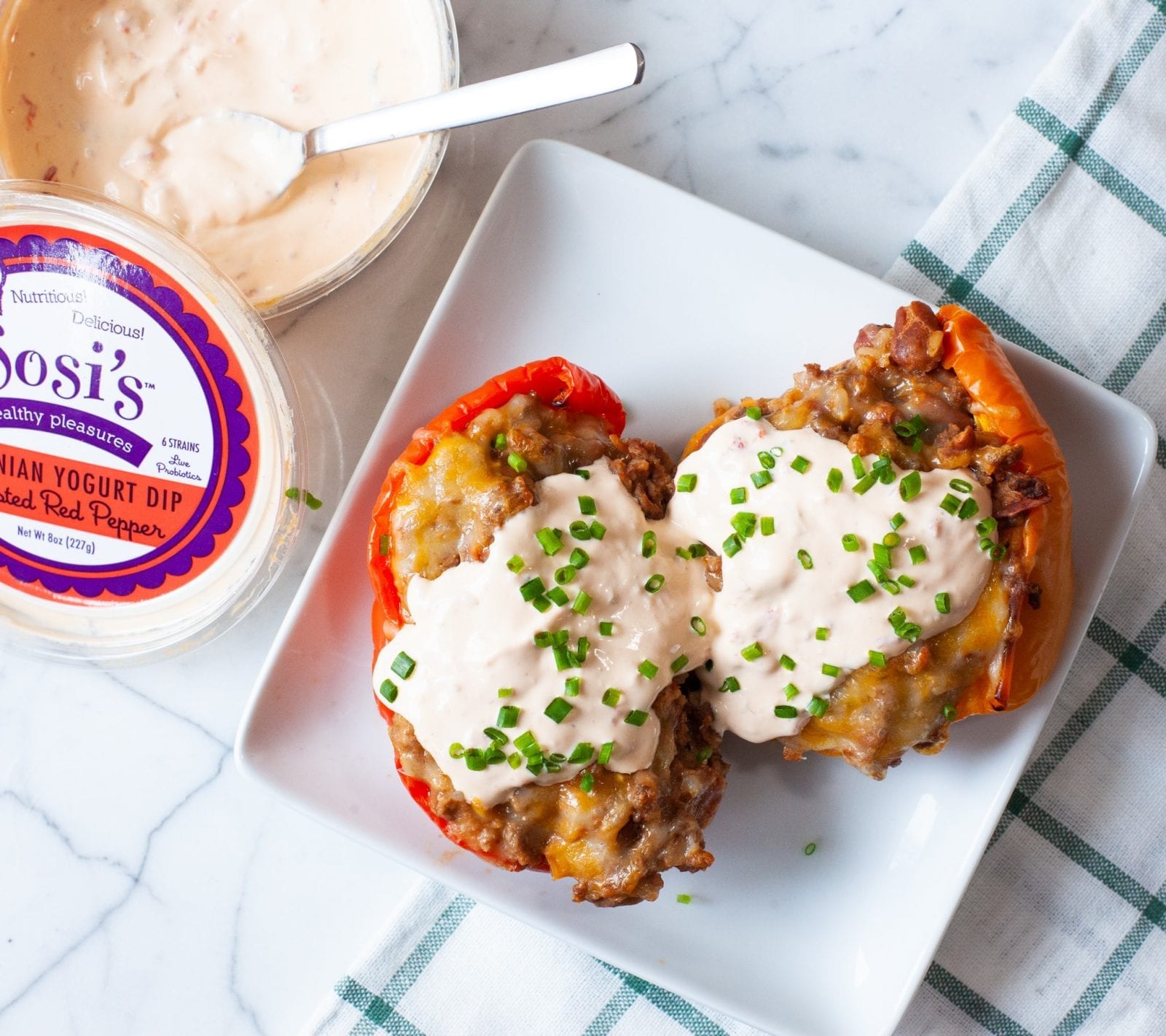 It is Sosi's goal to create delicious food while also providing you a balanced and healthy diet. In addition to probiotics, their yogurt dips are high in protein and contain no added sugar, rBST, fillers, thickeners, and are naturally gluten-free.
Sosi's Healthy Pleasures uses real whole foods in their yogurts to not only add flavor but also provide you with a nutritious snack.
Delicious Flavors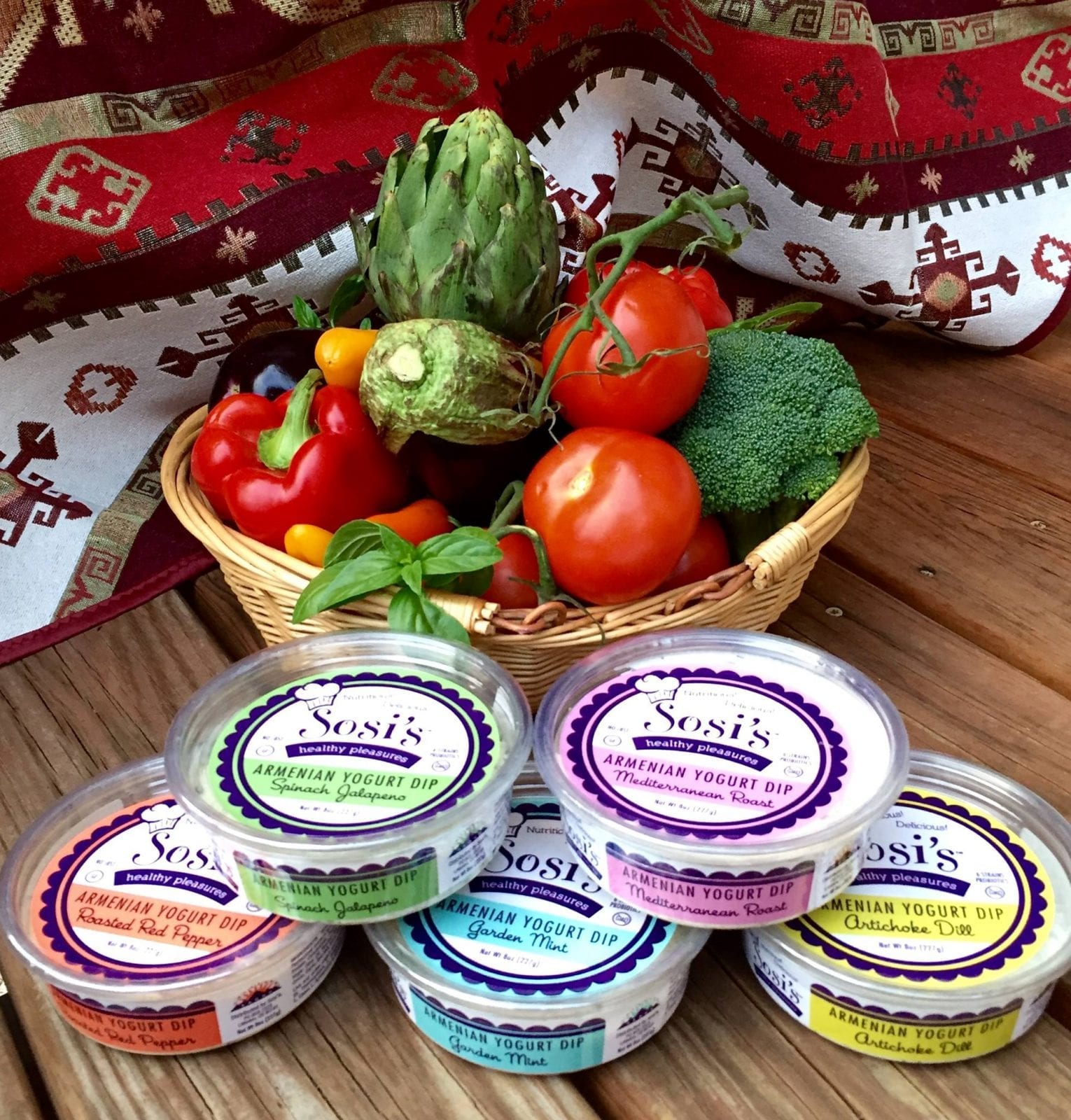 Sosi's Healthy Pleasures has a range of flavors, such as:
Mediterranean Roast
Artichoke Dill
Spinach Jalapeno
Garden Mint
Roasted Red Pepper
If you're interested in buying in bulk, Sosi's has 8 pack bundles on their online store. You may be wondering, what are the best ways to use the yogurt dip?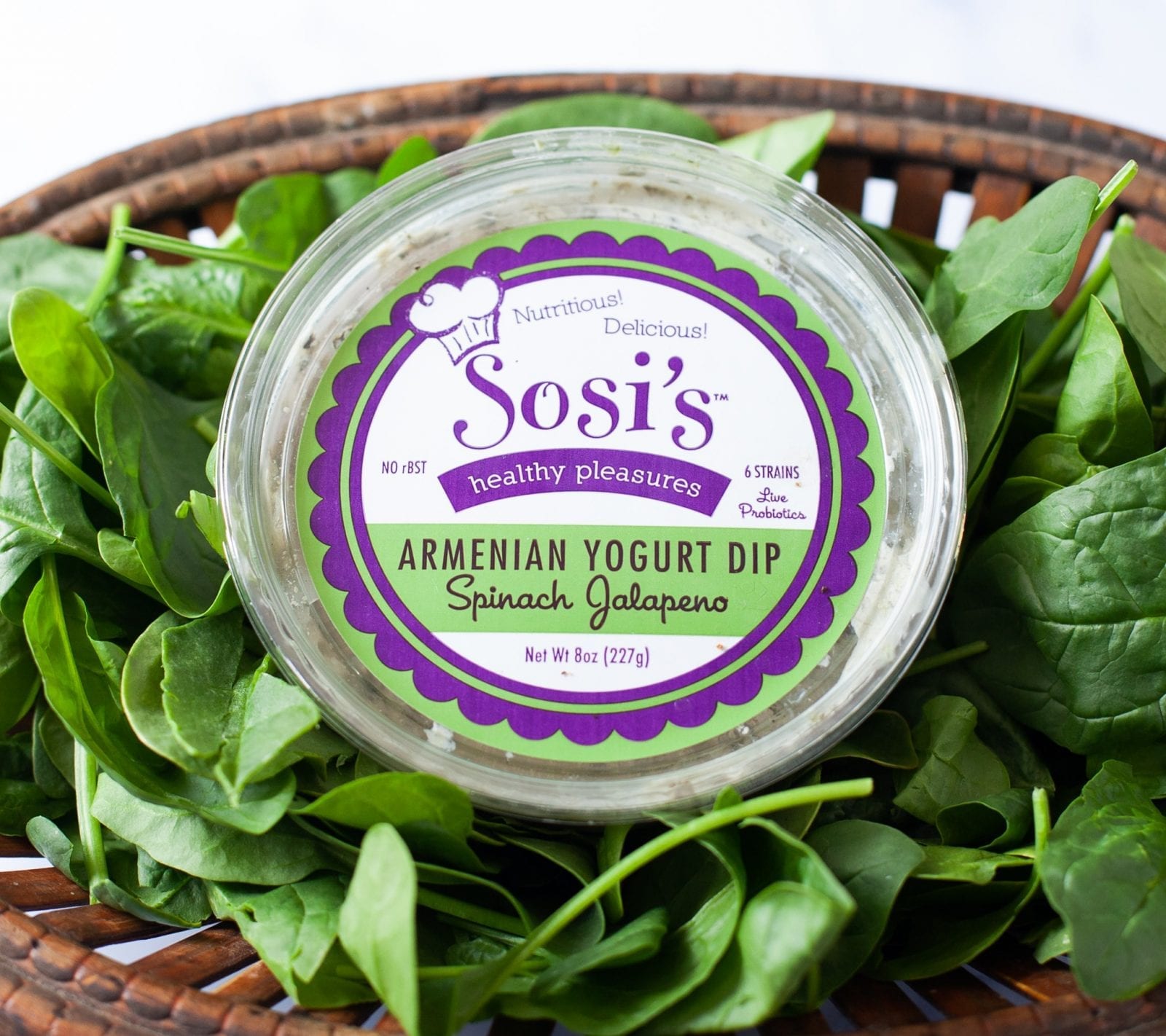 Sosi's Healthy Pleasures yogurt dip is great for vegetables, pita chips, bread, bagels, and even potato chips. If you love salads, try mixing a few spoonfuls with some oil or vinegar, and you'll have a delicious salad dressing.
Some people have found that the dips add a burst of flavor to sandwiches, baked potatoes, falafel, burritos, and even oven-roasted vegetables.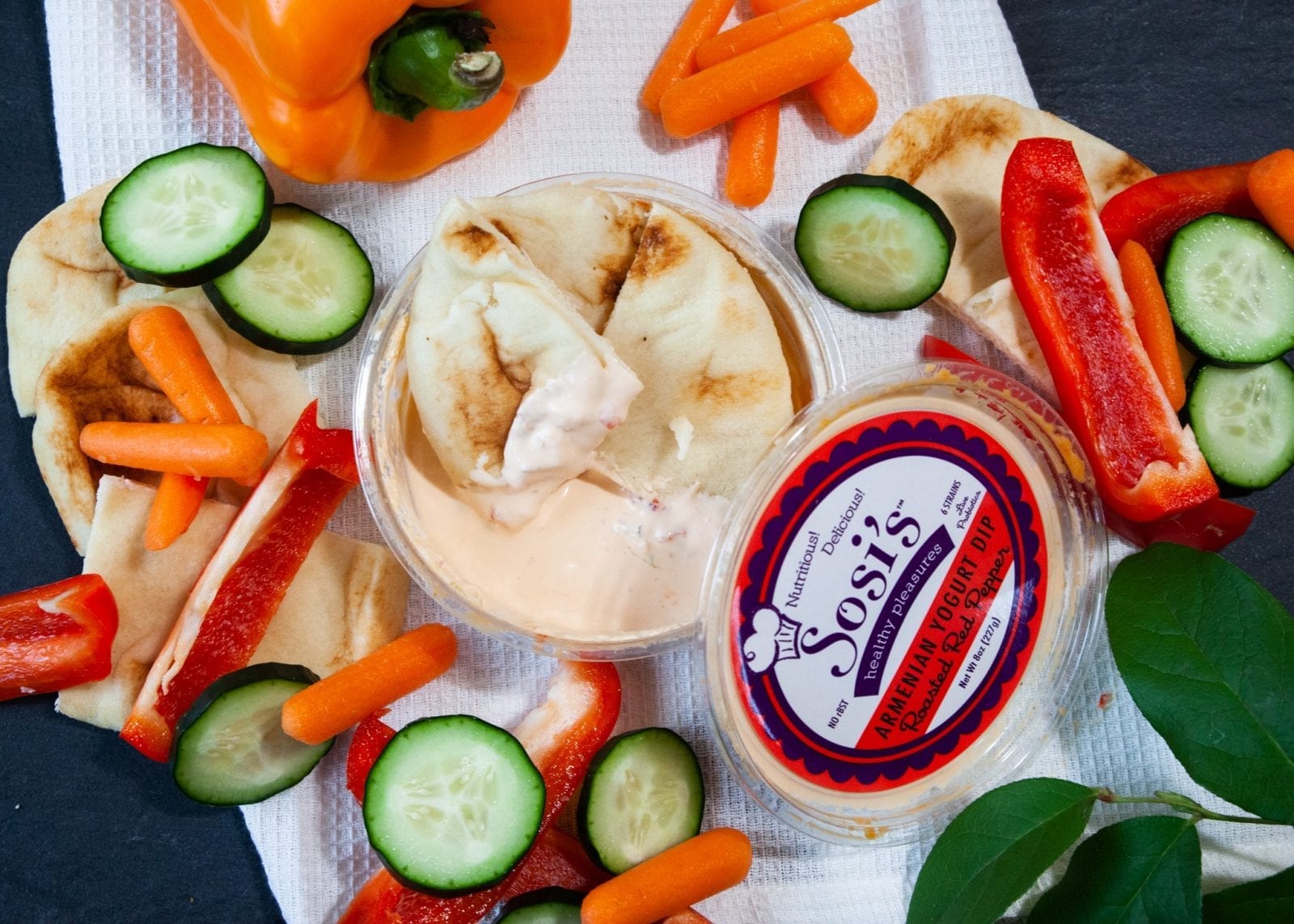 If you are looking for something to bring to a party, picnic, or potluck, Sosi's Healthy Pleasures should be top of your list. They would even be great as a gift for someone who loves delicious and healthy foods!
Head over to Sosi's website in order to locate a store that sells these amazing Armenian yogurt dips near you.
Details
Address: 21151 E 31st Circle, Aurora, CO 80011
Phone: 303-359-9049
Website: sosishealthypleasures.com