With four decades and counting, the Telluride Horseback Adventures has been offering the good old tradition of helping people reunite with their inner child through their sleigh rides.
Established and is still being operated by Roudy Roudabush, whose lively demeanor makes many think that he's born in the wrong decade, the Telluride Horseback Adventures is a highly recommended go-to place in Norwood for experiencing the classic sleigh ride.
Winter sleigh rides in Norwood
Starting from Norwood Barn, guests will enjoy a cozy ride while snuggled under warm blankets provided by the staff. Sleighs can carry up to a maximum of 10 guests, which is perfect for families and groups. Enjoy amazing mountain views and vast meadows, as you're pulled along by two lovely Belgian horses.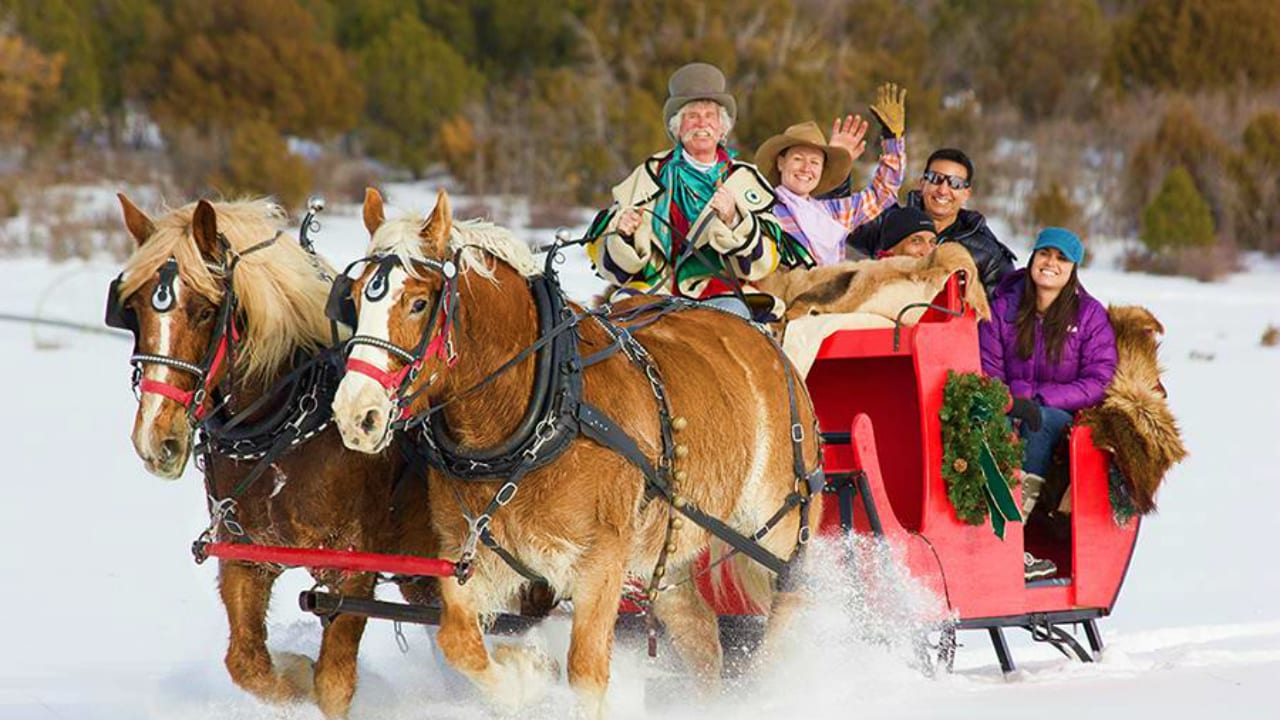 Rides occur from Tuesday-Saturday and reservations are required. Sleigh ride tours vary in length are offered during daytime only, and are available from Tuesday through Saturday. To avoid any hassle during checking in, they highly suggest leaving Telluride at least 75 minutes before the scheduled tour.
Telluride Horseback Adventures also offers horseback riding activities during non-winter months, and can also cater to special events like weddings. Luxurious carriages are made available during larger events.
Details
Address: 4019 County Rd 43ZS, Norwood
Phone: 970-728-9611
Season: December – March
Website: ridewithroudy.com