In Red Feather Lakes, Colorado, Ramona Lake is a large private lake that is owned by Red Feather Storage & Irrigation (RFSI). Ramona Lake is sometimes referred to as "Lake Ramona," and is surrounded by the Roosevelt National Forest.
Today, most people enjoy views of Romona Lake during overnight stays at the Ramona Lake Cabins or throughout meals at the restaurant next door. Romona Lake is also located near the area's trading post, post office, library, and historical society.
History of Ramona Lake
Once upon a time, the Red Feather Mountain Lakes Association was planning to build a clubhouse on the shores of Romona Lake. Although rapid development of the planned resort community slowed in the 1920s, private cabins have been available to rent on the lake since 1930.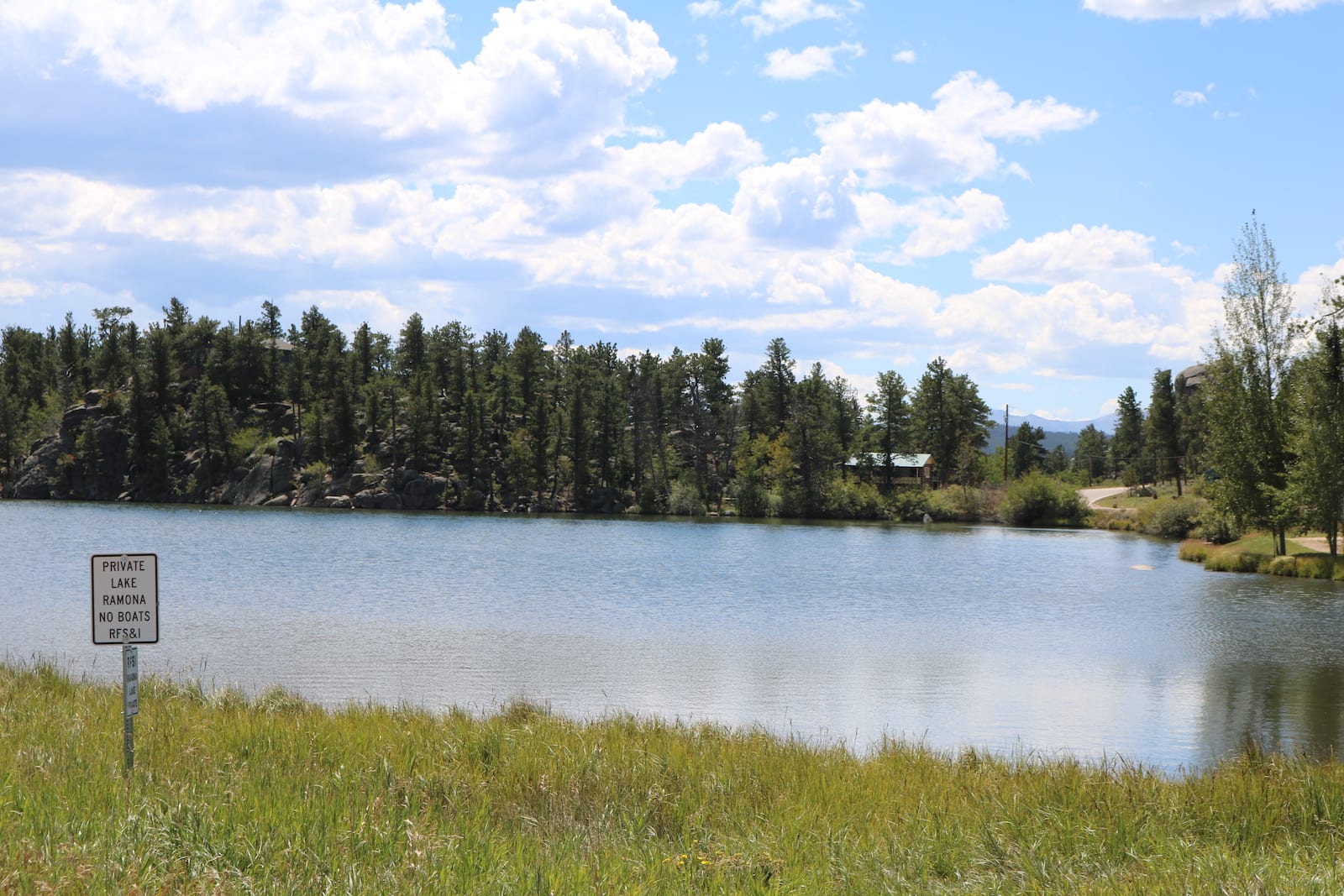 Activities at Ramona Lake
Absolutely no boats or floatation devices are permitted for use on Ramona Lake. Swimming is also strictly prohibited. Fishing is permitted for cabin guests only, with anglers catching several species of trout. Diverse wildlife and birdlife can also be seen in the area.
Details
Address: Romona Lake, Owassa Cir, Red Feather Lakes, CO 80545
Phone: 970-472-4300
Season: 6/1 – 9/28
Hours: 24/7
Fees: None
Map: Area Street and Lake Map (PNG)
Cabin Rentals: ramonalakecabins.com