The Canadian River is roughly 906 miles long and flows through Colorado, New Mexico, Texas, and Oklahoma. It's the largest tributary of the Arkansas River and has a massive elevation range, with a starting point at 9,500 feet and an ending height of 466 feet.
There is no real explanation of why the river is named the "Canadian," but a few historians speculate that its name could come from the Spanish language.
Canadian River Route
The Canadian River begins just north of the Colorado-New Mexico border in Las Animas County, Colorado. It flows south into New Mexico, then heads east across the state, turning south at the interstate 25.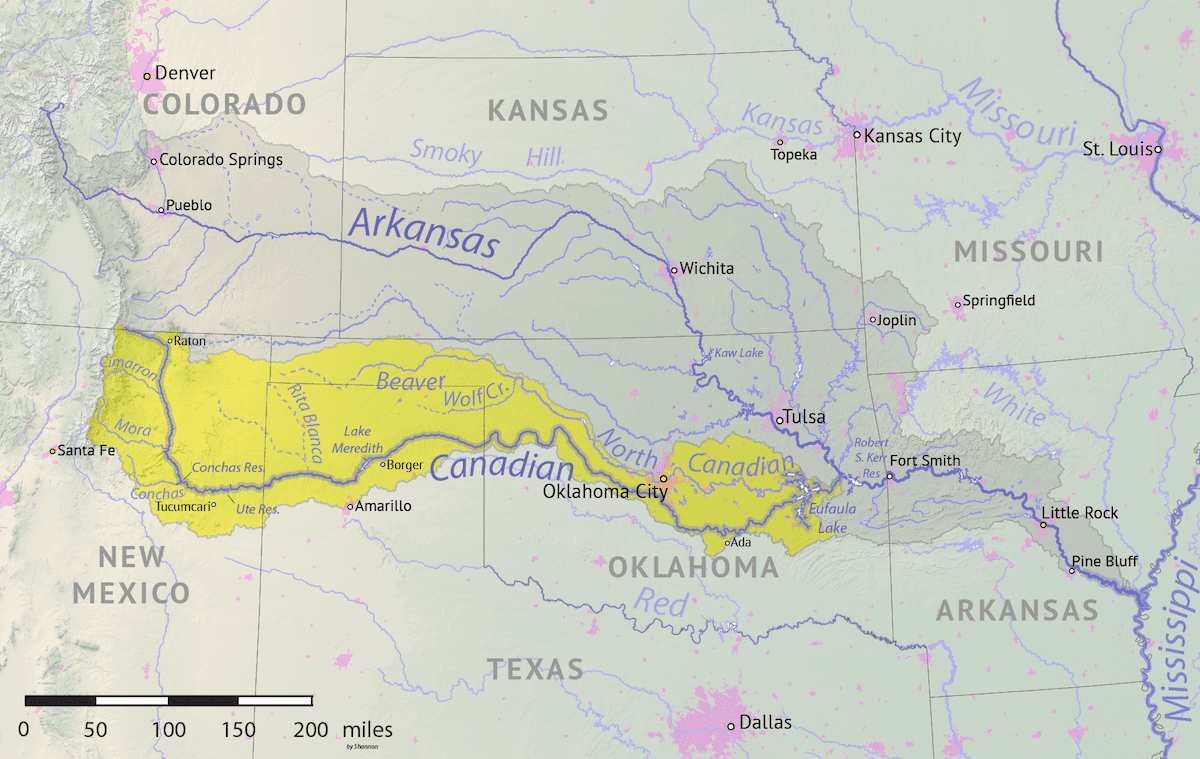 Continuing south, it passes to the east of the Maxwell National Wildlife Refuge, near the town of Maxwell. Going in the same direction, it passes through Conchas, then turns west, traveling by the Fort Bascom Historical Marker, the Ute Reservoir, and Logan before crossing over Texas.
Once the Canadian River reaches the Lone Star State, it continues east through Tascosa, Lake Meredith, Sanford, Borger, Canadian, and the Gene Howe Wildlife Management Area before crossing the border into Oklahoma.
Flowing in the same direction, it passes just south of Camargo, through Taloga, Bridgeport, Purcell, Calvin, and Whitefield before meeting up with the Arkansas River.
Activities on the Canadian River
Along the Canadian River, there are campsites at locations like Conchas Lake State Park, whitewater rafting from Springer to Conchas, and fishing at the Ute Reservoir on the New Mexico portion of the Canadian River.
In Texas, most of the water activities are possible in the Lake Meredith area, where camping, hiking, kayaking, canoeing, and fishing are possible. Additionally, in Spring Canyon, there's a scuba diving spot as well as a couple of areas with boat ramps and fishing locations near the river's mouth in Oklahoma.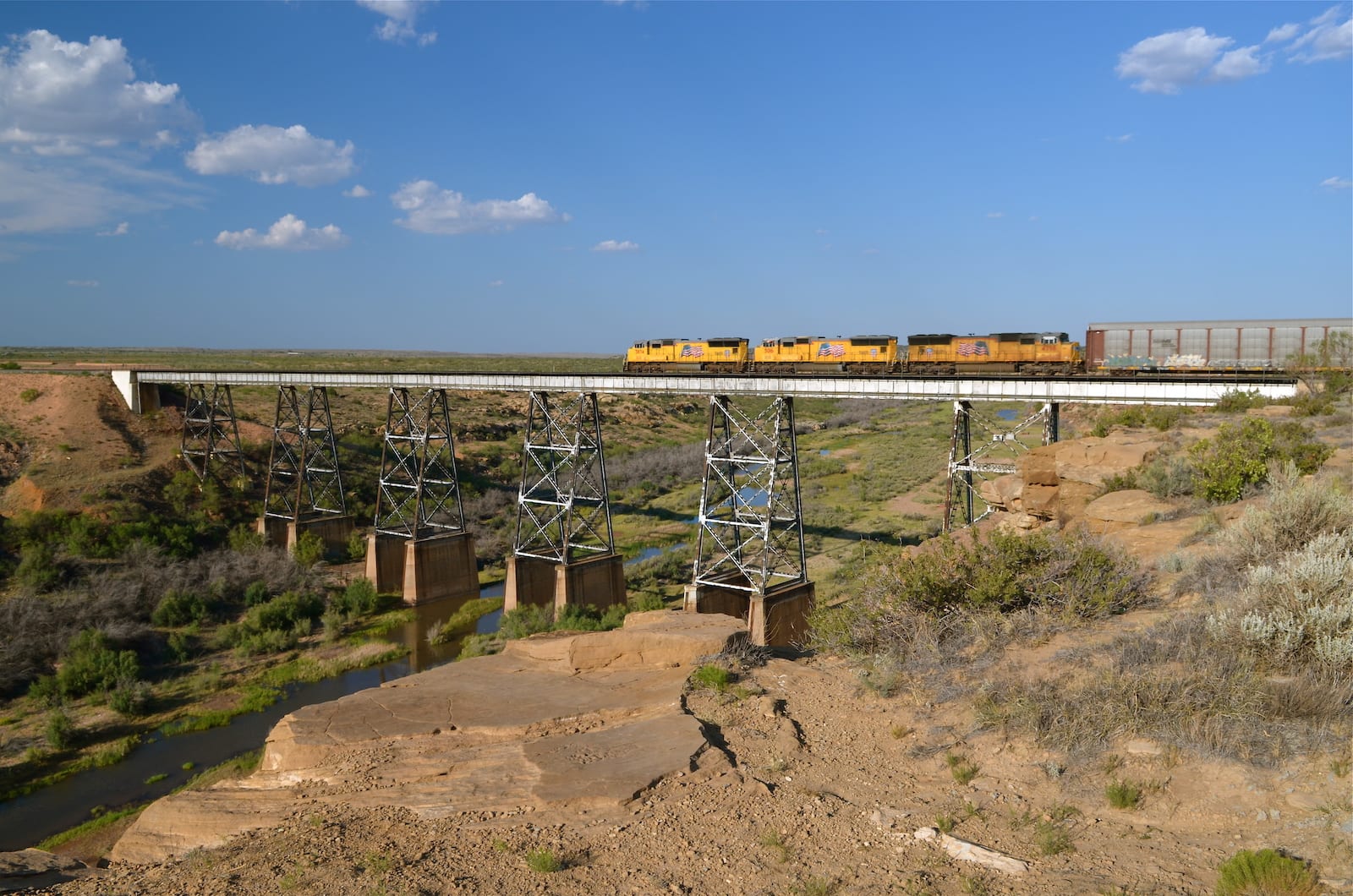 When it comes to fishing the Canadian, some of the most common species include walleye, bluegill, crappie, bass, and catfish in areas like Conchas Lake in New Mexico. Meredith Lake is known to be one of the best places in the state of Texas for walleye fishing, but other species like crappies, bass, perch, and carp are in the water as well.
Details
Passes through:
Maxwell National Wildlife Refuge, NM
Conchas, NM
Fort Bascom Historical Marker, NM
Ute Reservoir, NM
Logan, NM
Tascosa, TX
Lake Meredith, TX
Sanford, TX
Borger, TX
Canadian, TX
Gene Howe Wildlife Management Area, TX
Camargo, OK
Taloga, OK
Bridgeport, OK
Purcell, OK
Calvin, OK
Whitefield, OK
Length: 906 miles
Tributaries:
Little River
Walnut Creek
Snake Creek
Buggy Creek
Powder Face Creek
Canyon View Creek
Chicken Creek
Pats Creek
Tributary to: Arkansas River