From hip barcades to classic pinball halls, Colorado is jam-packed full of arcades. The state's biggest cities boast a strong showing of arcades, and there are plenty of gems to be found in its less populated areas as well.
Check out this list of Colorado's most notable arcades if you're looking for your next analog gaming fix:
1Up Arcade Bar, Denver

Boasting multiple locations in and around Denver, 1Up blends the best of booze and gaming. You'll probably find games you loved playing at arcades when you were a kid, like CarnEvil and NBA Jam plus a plethora of pinball machines to explore. A standout feature of 1Up is their Happy Hour specials, which offer solid deals on beer, shots, and cocktails.
Manitou Springs Penny Arcade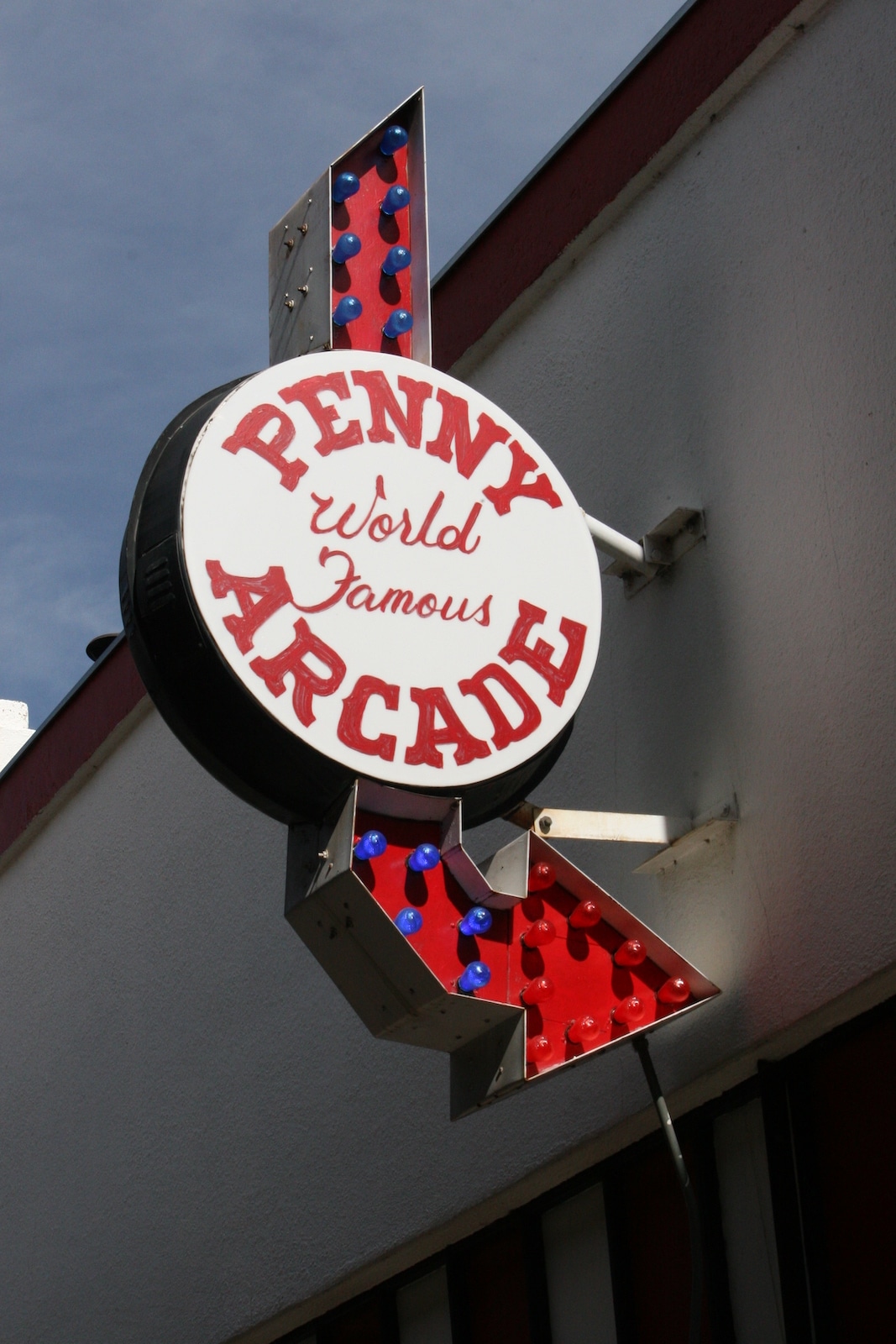 The Manitou Springs Penny Arcade's mission is to transport guests far into the past with its impressive offering of classic arcade games. You'll find everything here from skeeball to pinball to classic racing games. The arcade has gone to great lengths to present an experience that appears unchanged from the way gaming halls looked and felt like playing almost a century ago.
So this is a spot you won't want to miss if you're a fan of history. And with some games actually still priced at a penny, this isn't an expensive way to spend an afternoon.
Punch Bowl Social, Denver
These arcade/bar/restaurant concepts are now ubiquitous in many big American cities, but Denver's South Broadway location was the first. Punch Bowl Social boasts a massive arcade, extensive food and drink menu, and a chic atmosphere primed for selfies. While Dave & Busters is geared towards families and adults, Punch Bowl's location and feel are designed for of-age patrons looking for a night out on the town.
The Flip Side, Loveland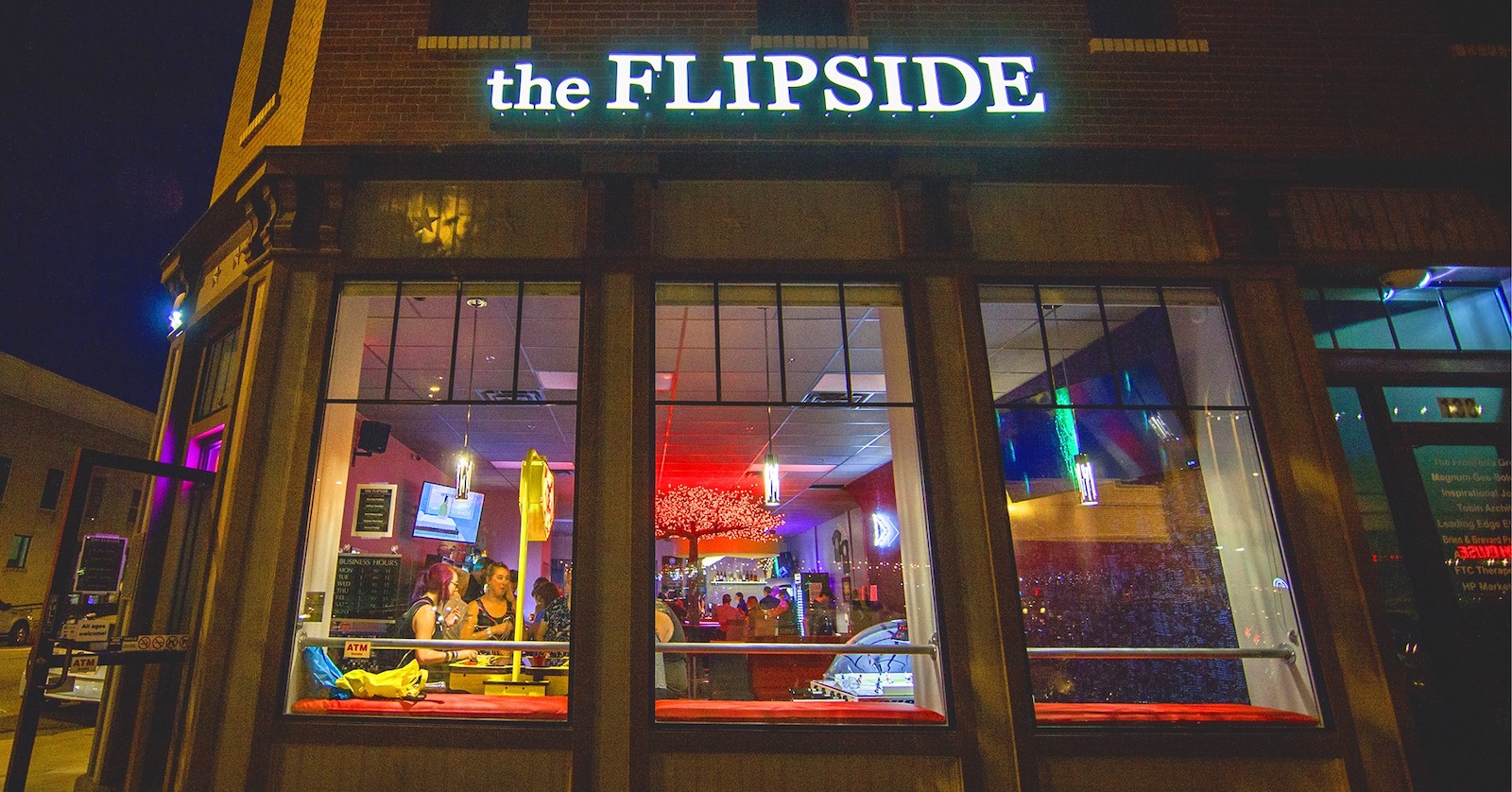 Hailing from Loveland in northern Colorado, the Flip Side is a locally beloved arcade and bar that features pinball, skeeball, and a great mix of classic and contemporary games. At some barcades, drinks come second to games, but the Flip Side is considered by some to be the best cocktail bar in town, and reviews mention the friendly staff and consistently maintained games.
Super Awesome Fun Factory, Denver
This is a new addition to Denver's arcade scene, and it's only open for private groups that book the space in advance. But Super Awesome Fun Factory's 7000-square-foot warehouse is packed to the gills with endlessly entertaining games and is ready to host your next bachelor or bachelorette party, team building event, weed tour, or divorce celebration.
In addition to the conventional games you'd expect to find at most arcades like pinball and classic options, SAFF also features carnival games and dance competition platforms.
https://www.youtube.com/watch?v=vXnDtEl0C5w
Supernova Bar and Arcade, Colorado Springs
Colorado Spring's premier bar and arcade concept is engineered to deliver booze and gaming fun to of-age local residents and tourists. With two locations in the city, Supernova offers loads of games, tasty food and drinks, and a solid Happy Hour special for beer drinkers.
Cyberstation, Colorado Springs
Located in the Citadel Mall in Colorado Springs, Cyberstation harkens back to the heyday of mall-arcade marriages. It's not an especially large arcade, but it's a good option for families in the area looking for a reliable way to entertain their kids for a few hours.
Golden Ticket, Lakewood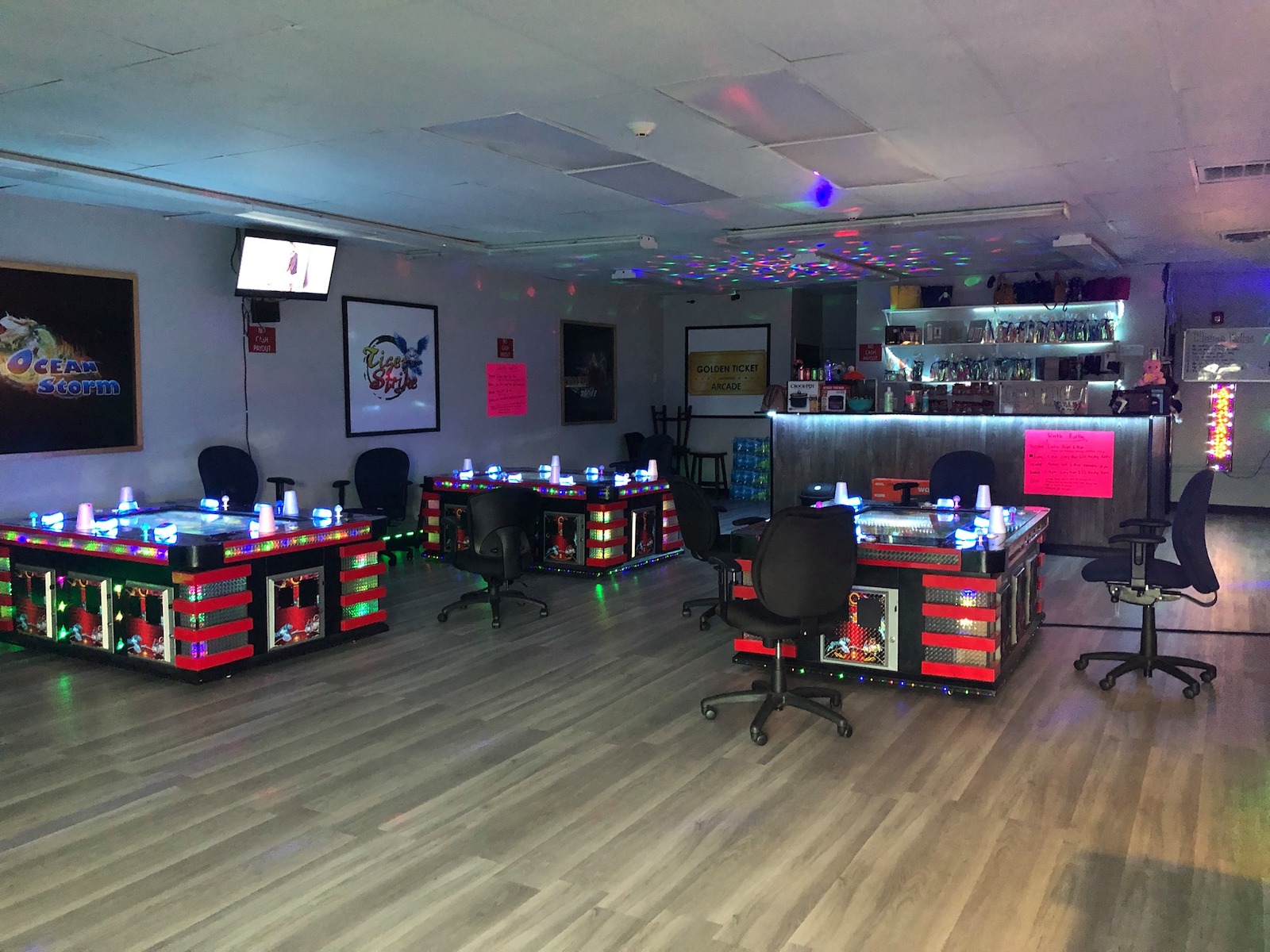 Lakewood's Golden Ticket arcade sweetens the gaming experience with prizes and free snacks. It doesn't boast the trappings of Denver's bigger and more well-funded arcades, but Lakewood locals love it and consider it to be a staple.
Nickle-A-Play, Aurora
Nickle-A-Play is one of the few local arcades that's somehow survived multiple decades of stiff competition from corporate establishments and sweeping societal change. Some could argue that the Aurora-based arcade deserves to be held up as a cultural Colorado icon alongside Casa Bonita and Lion's Lair because of how little it's changed over the years.
It's cheap, has tons of old games, and isn't flashy, modern, or pretentious in any way. If you've lived in Denver for a long time and are jaded by how quickly and completely the city has transformed, a trip to Nickle-A-Play will probably help you feel a little better.
Quarters Bar + Arcade, Longmont
Featuring an impressive 128 games and a self-serve bar, Longmont's Quarters Bar + Arcade is open to the public as well as private events. Quarters is big on building a community around its arcade and strives to be the go-to spot for unwinding and having a little fun.
Amuse8 Arcade, Lakewood
Described as a place ideal for "off the couch gaming," the Amuse8 Arcade offers arcade games and video games that can be played in a public, competitive setting. Located in Lakewood, reviews mention that the arcade staff is friendly and helpful.
Blizzard Mountain Pinball, Conifer
Blizzard Mountain boasts an impressive collection of pinball games that were manufactured from 1979 to 2021. From an AC/DC-themed machine to a Game of Thrones model, you'll have lots to choose from at this pinball arcade. It should go without saying, but if pinball is your jam and you live in Colorado, a visit to Blizzard Mountain should be on your to-do list.
Main Event Highlands Ranch
Virtual reality and arcade games are just two of the many activities offered at Main Event Highlands Ranch. You'll have over 100 games to explore here, including more physical-based options like air hockey. Main Event delivers a nice blend of old and new arcade games, in addition to family activities like laser tag, mini golf, and bowling.
Dave & Busters, Denver
With two locations in and around Denver, Dave & Busters boasts huge arcades with wide varieties of modern and classic games. It's a good choice whether you're looking for some easy weekend fun with your friends or a treat for a family with young kids.
In addition to the games, D&B features a full food and drink venue, exclusive sports viewing, billiards, and bowling. This isn't where you go for a hip, drinking, and gaming experience, but it's easy, the food and drinks are reliably good, and it's an easy option for families.
Tilt Pinball, Louisville
Louisville's Tilt Pinball arcade offers 50 pinball machines and other arcade games including pool, skeeball, and air hockey. For the adults, there's a full bar to patronize, and for gamers of every age, there's pizza to chow down on. As the name suggests, pinball is the main attraction here, and the arcade seems devout when it comes to maintaining its machines.
Lyons Classic Pinball
According to its website, Lyons Classic Pinball boasts the state's largest public collection of well-maintained Pinball machines. Hailing from Lyons, Colorado, this arcade is home to a plethora of pinball machines constructed from the '60s through today as well as classic 80s arcade games. In an area of Colorado famous for its outdoor activities, Lyons Classic Pinball aims to bring some indoor fun to locals and visitors.
Boondocks Food & Fun, Denver Metro
With two locations in the Denver suburbs, Boondocks is home to hundreds of modern and classic arcade games alongside activities like bowling, laser tag, mini golf, go karting, and even a ropes course. Similar to Dave & Busters, either location is ideal for families looking to keep their kids occupied for an entire day.
Fun Street Family Arcade, Salida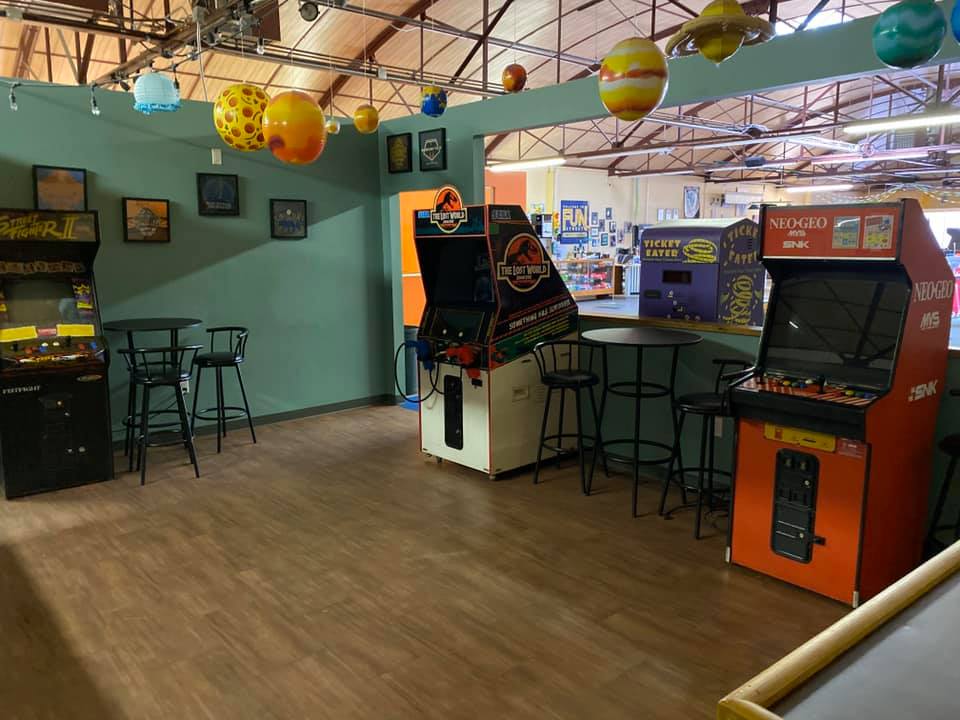 Salida's Family Street Arcade started with the humble mission to bring more indoor community activities to local youth in a part of Colorado that shuts down over the long winter months. Today, it's a bona fide arcade and a great one at that. You'll find an excellent mix of old and new arcade games here, ranging from Terminator pinball and skeeball to virtual reality and a huge interactive soccer activity.
The VR Arcade USA, Denver/Loveland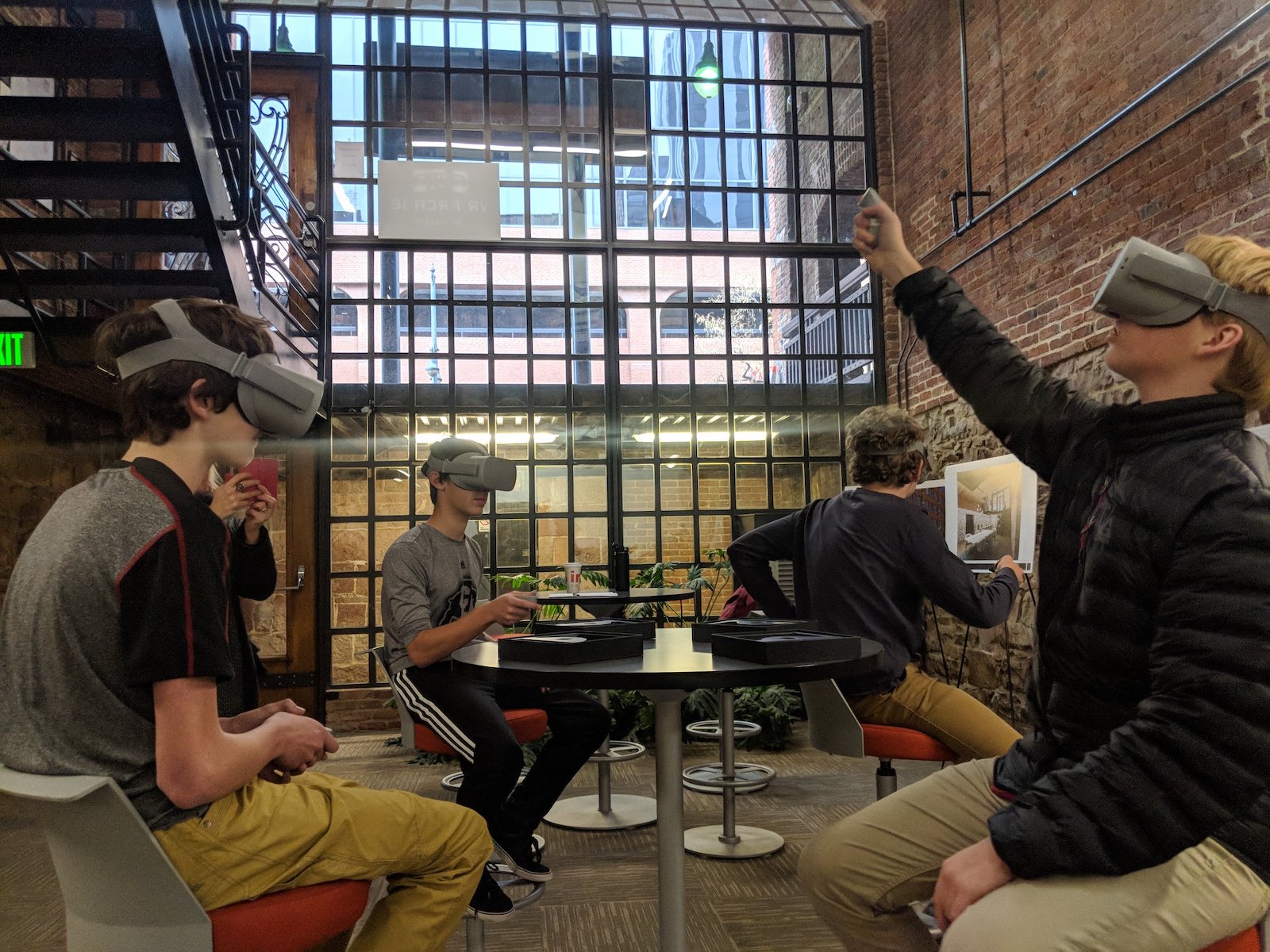 With one location in Denver and one in Loveland, the VR Arcade features immersive virtual reality experiences using state-of-the-art headset technology. Whether you're battling your best friend in a virtual arena or exploring vast, digital worlds, it's a ton of fun.
The Control Room, Colorado Springs
Self-described as a retro arcade, the Control Room will be of interest mostly to of-age folks in Colorado Springs who enjoy gaming while sipping on a beer or cocktail. The Control Room offers pinball and classic arcade games in a grungy '80s setting, and when you're hungry, you'll have your pick between the kind of pizza, burgers, and hotdogs your mom used to make for you.
Akihabara Arcade and Bar, Westminster
We're gonna just come right out and say it: Akihabara Arcade and Bar is the hippest arcade in Colorado. Featuring a hefty collection of vintage Japanese arcade games, craft Japanese beer, and arcade-themed cocktails, Denverites, and folks from far flung places will happily make the trip here for a night of gaming, booze, and fun.
Colorado's diverse offering of arcades shows just how large the state has become. Whether you're looking for a fun night out or an easy way to occupy your kids, you'll have lots to choose from here.