Camping trips can be stressful, but at the Black Tree Resort in Lake George, Colorado, you will experience a hassle-free getaway.
This luxury outdoor camping resort is perfect for couples, families, and other groups alike. No matter who you are or what your dream vacation entails, you will enjoy your stay at Black Tree Resort.
Accommodations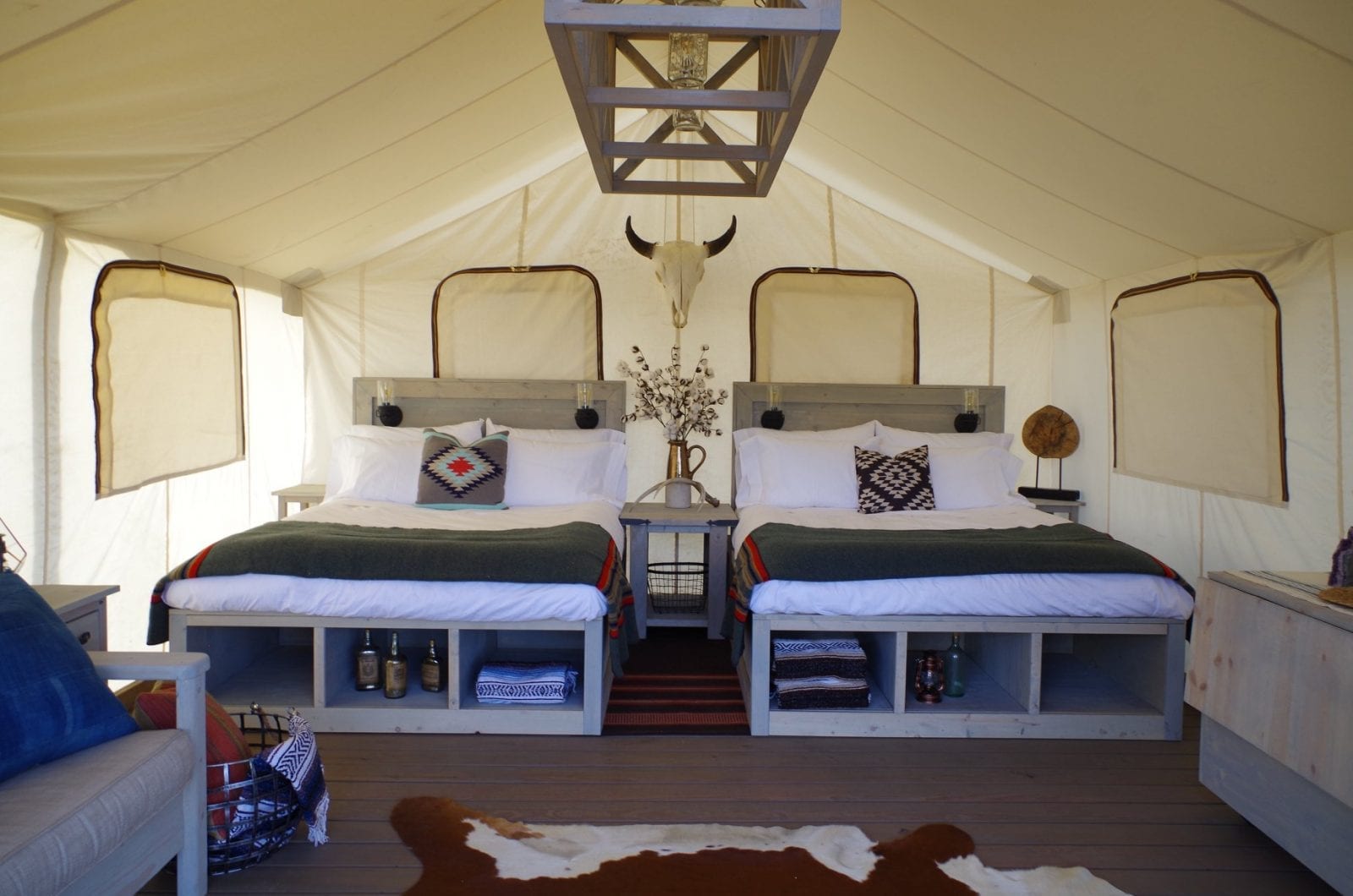 Designed to be the perfect location for families to spend time together while immersing themselves in nature, Black Tree Resort is the ideal setting for healing, relaxing, and exploring.
There is no need to worry about preparing meals, building tents, or packing equipment, so you can simply sit back and enjoy the luxurious and unique accommodations and activities.
The tents at Black Tree Resort are sure to exceed your expectations, as they are hardly comparable to traditional camping tents.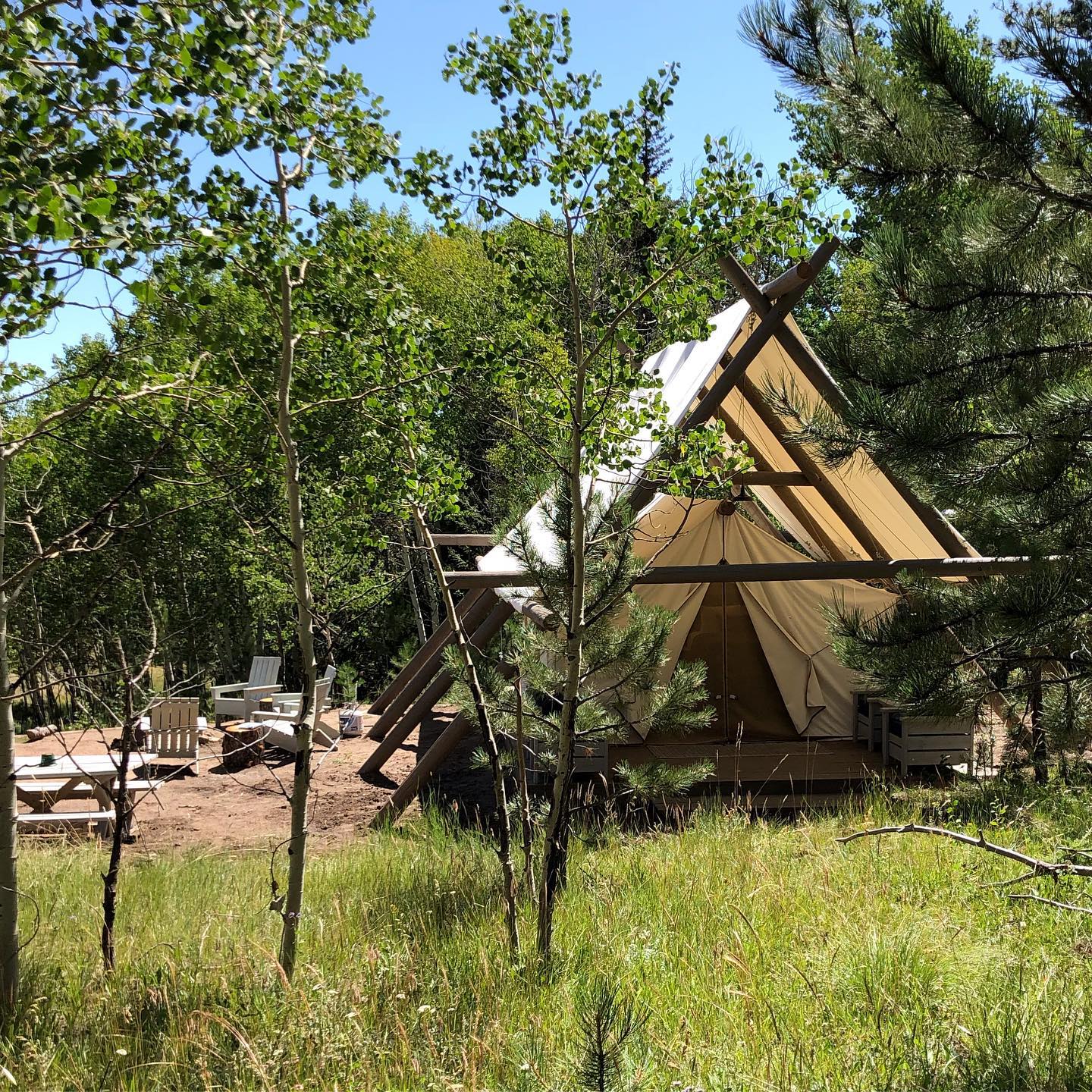 Your space will be fully furnished with two queen-sized beds, a love seat, a wood-burning stove, a dining table, and even solar-powered lighting and outlets. Additionally, every tent also enjoys a separate private bathroom.
Because each tent has its own outdoor area, you are sure to have ample privacy. You and your group can relax on the covered deck, eat dinner at the picnic table, enjoy the fire pit perfect for roasting marshmallows, and even explore the rest of the resort with your personal golf cart.
This home-away-from-home will keep you comfortable and allow you to rest up before a busy day of exciting activities.
Activities & Amenities
While you may be tempted to stay in your luxurious tent, you should be sure to check out the full schedule of activities as well.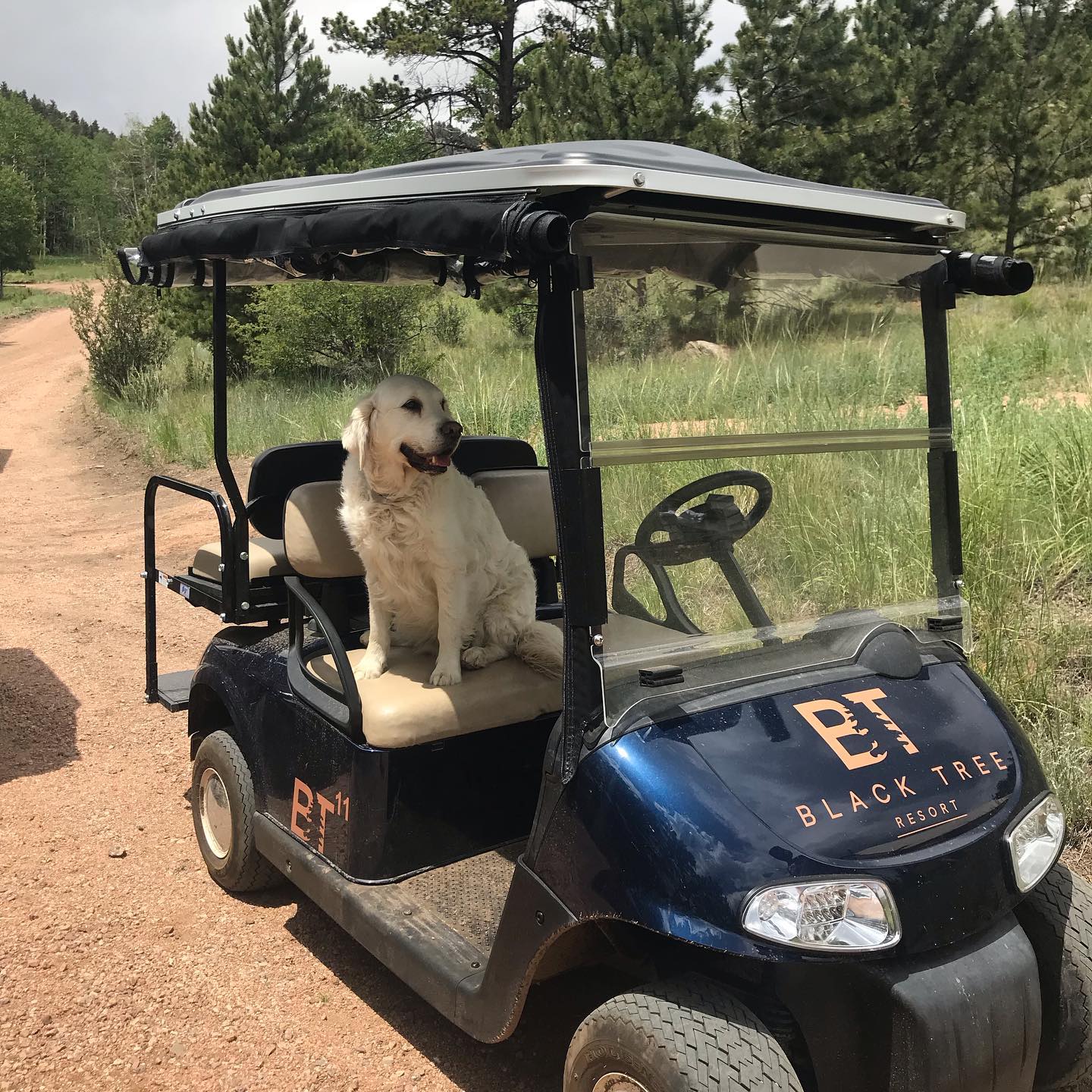 Experience the great outdoors through horseback riding, hiking, ATV riding, zip-lining, white water rafting, fishing, and more. You can even check out local attractions such as the Mount Princeton Hot Springs and Cripple Creek Gambling & Casinos during your stay.
If you prefer a more relaxing experience, then there are plenty of other opportunities at Black Tree Resort. Enjoy fresh, delicious meals delivered right to you, participate in yoga by the water, or sing campfire songs with your kids. Even if you don't think that going camping and spending time outdoors is for you, the Black Tree Resort will prove you wrong.
With activities and experiences perfect for people of all ages and with all interests, as well as a comfortable, hassle-free stay, this is the perfect location for anyone's ideal glamping trip.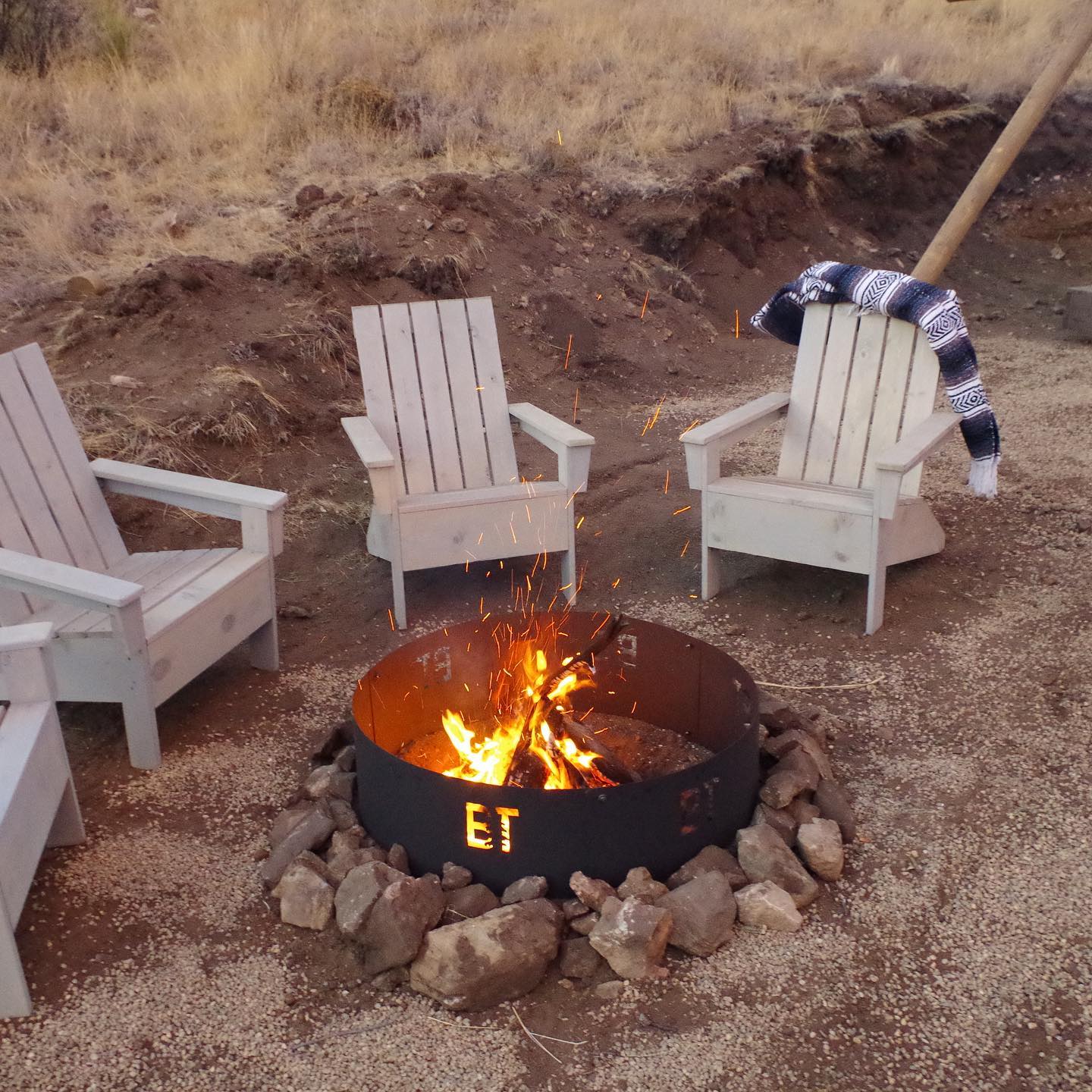 Details
Address: 8463 Co Rd 92, Lake George, CO 80827
Phone: 719-748-0172
Website: blacktreeresort.com