Rustic Rook resort is located in Colorado's San Luis Valley just 19 miles from The Great Sand Dunes National Park. They feature fully-furnished glamping tents on wooden platforms – all with mountain and sand dune views. Each tent has a real bed with a microfoam mattress, chairs, end tables, and a camp stove to stay warm during chilly nights.
Stargaze and watch the sunset and rise right from your tent's private porch. Homestead tents include the use of a community bathhouse while Estate tents have in-tent bathrooms and showers.
Rustic's guests enjoy complimentary s'mores by the campfire each night, breakfast each morning, towels, and tea tree shampoo/conditioner/body wash. Sand sleds/boards are available for rental, and grill packs and adventure lunches are available for purchase. Enjoy the best without the mess – glamping (glamorous camping) – at Rustic Rook Resort.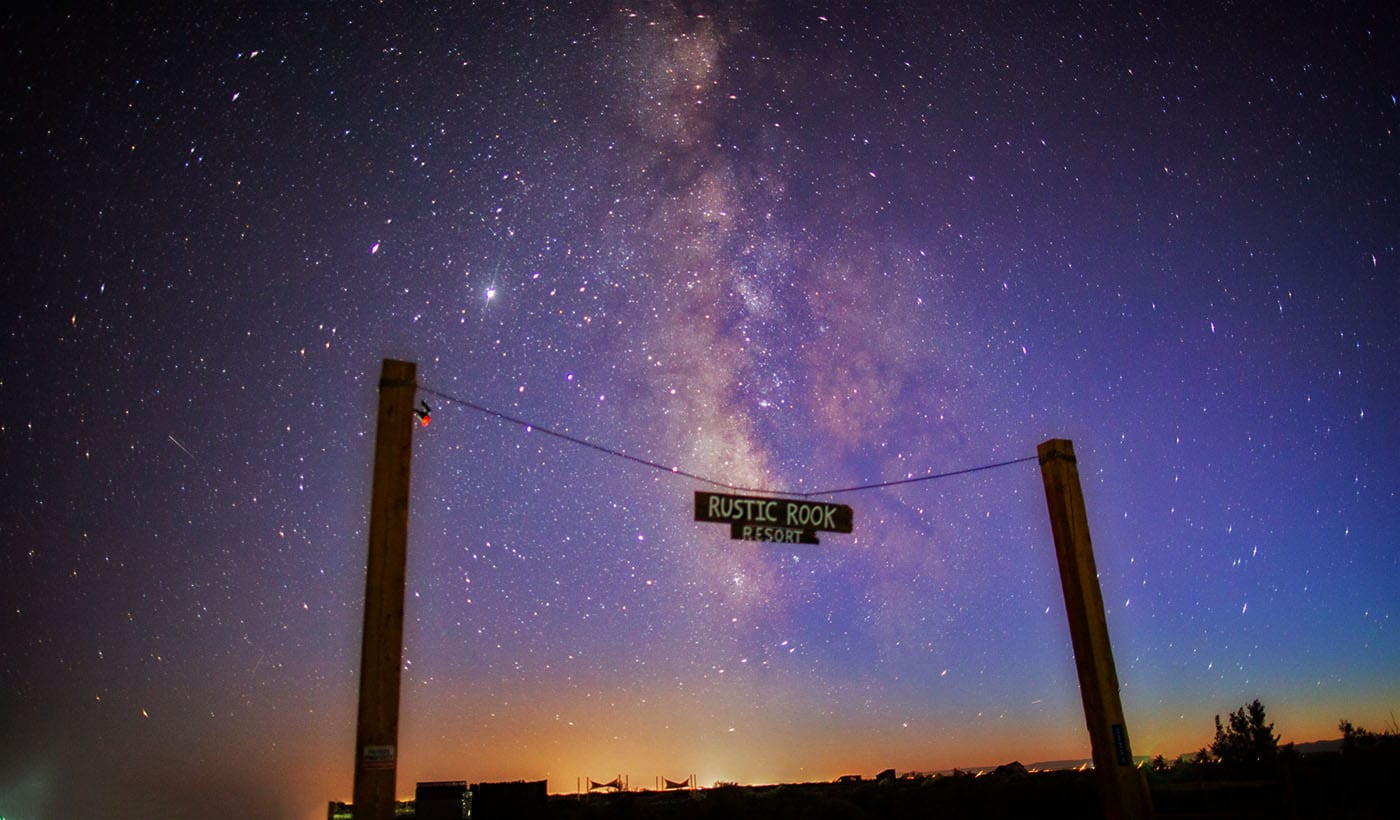 Details
Address: 13254 Lane 5 N, Mosca, CO 81146
Phone: 719-270-1356
Website: rusticrookresort.com