Bhakti Chai is one of the biggest names in American chai, a special blend of spiced black tea. The company is headquartered in the heart of downtown Boulder and manufactured just north of that in Longmont.
What sets Bhakti Chai apart from other brands is its high-quality ingredients. The craft-brewed chai uses fresh organic ginger, a special fiery blend of spices. All the products are all-natural, non-GMO, vegan, and gluten-free.
It's available at a wide range of supermarkets throughout Colorado and the country, on their website, as well as on Amazon.com (the links below are Amazon affiliates).
Natural Chai Tea Made in Longmont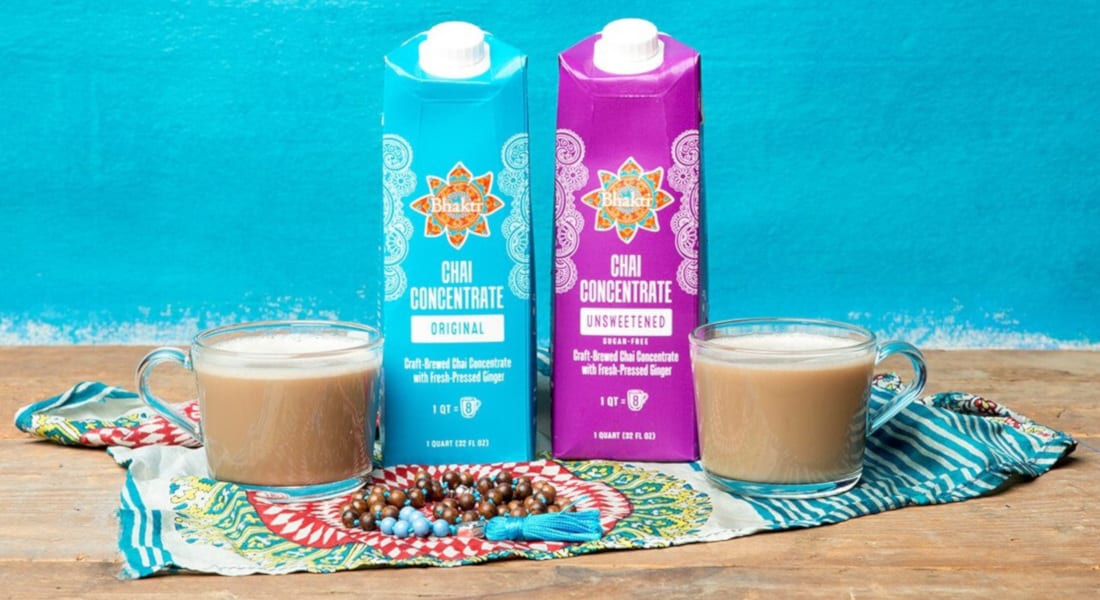 It was founded by Brook Eddy after she discovered the wonderful tradition of drinking chai tea in India. Upon return to her Boulder home, she began experimenting with her own chai brew. Using fresh pressed ginger for an unmistakable zing, and a blend of spices, she founded Bhakti Chai with an aim for social change.
Pronounced "Bahk tea", the name "Bhakti" means devotion or unselfish love. It comes from the philosophy that no matter where you are in your life, you have the duty to give back and bring change.
Popular Products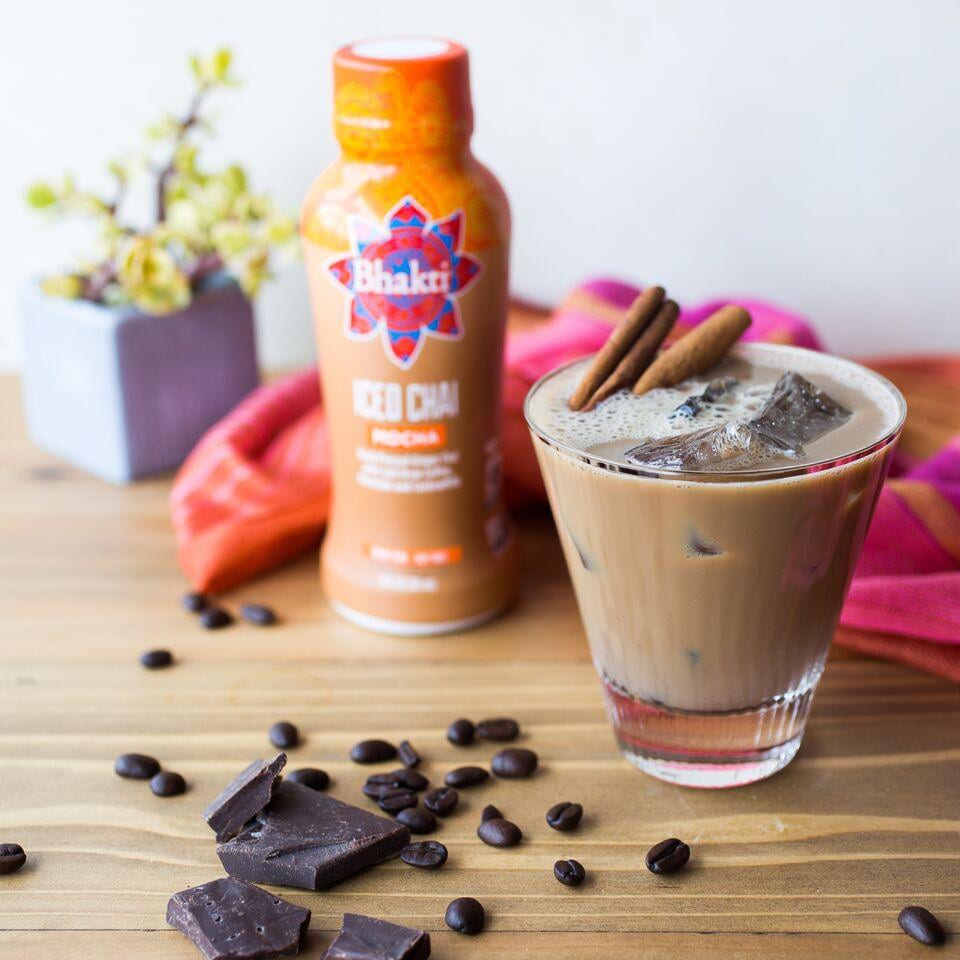 There are a variety of Bhakti Chai products available. You can purchase bottled ice chai ready to drink, in an array of dairy-free milk, from cashewmilk to almond milk. You can also buy original, semi-sweet, and sugar-free blends. If you're looking to make your own and save a few bucks they sell a larger bottle of concentrate. Traditionalists may appreciate the pyramid tea bagged version.
All products come chilled and require refrigeration, except for the Bhakti Chai Concentrate. Once opened it needs to go in the fridge.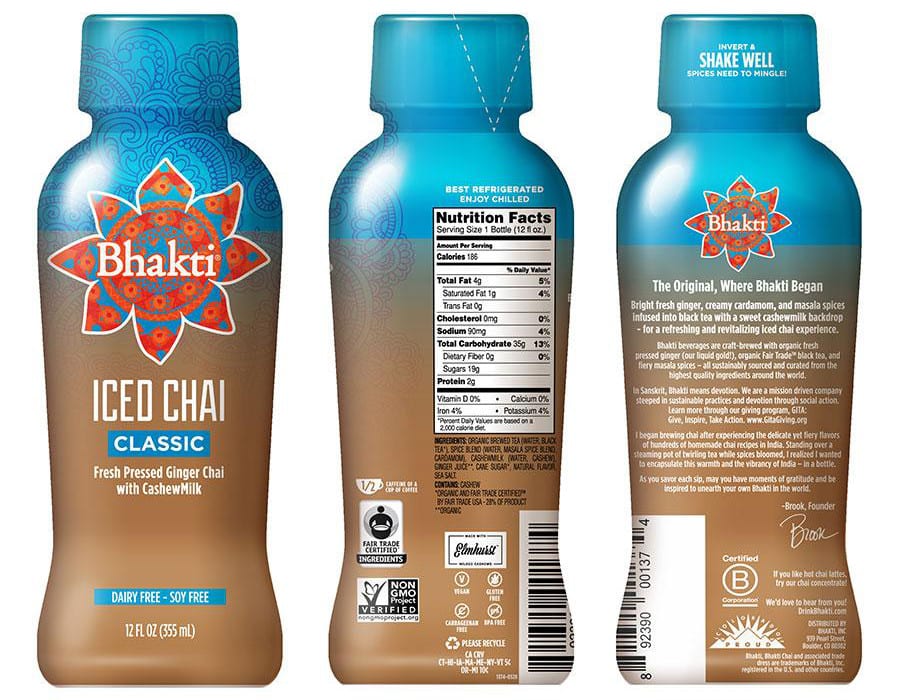 The concentrate versions are great in an assortment of recipes, from desserts and baked goods to cocktails and smoothies. Pick up some and pick yourself up today!
Details
Headquarters: Boulder, CO
Factory: 1845 Skyway Dr, Longmont, CO 80504
Website: drinkbhakti.com