[The Summit in Moab. Photo: Colorado Teardrops] Designed to deliver unforgettable adventures, Colorado Teardrops is a Boulder-based company founded in 2014 specializing in premium teardrop style trailers. Using the highest quality materials and expert construction techniques, the company offers a range of lightweight, aerodynamic teardrops to accommodate varying needs.
Elevate your camping with a Colorado Teardrop. They're airtight, bearproof and require no setup. Plus they can be hooked up to nearly any vehicle and typically weigh less than 1000 pounds.
Teardrop Camper Trailers Based in Boulder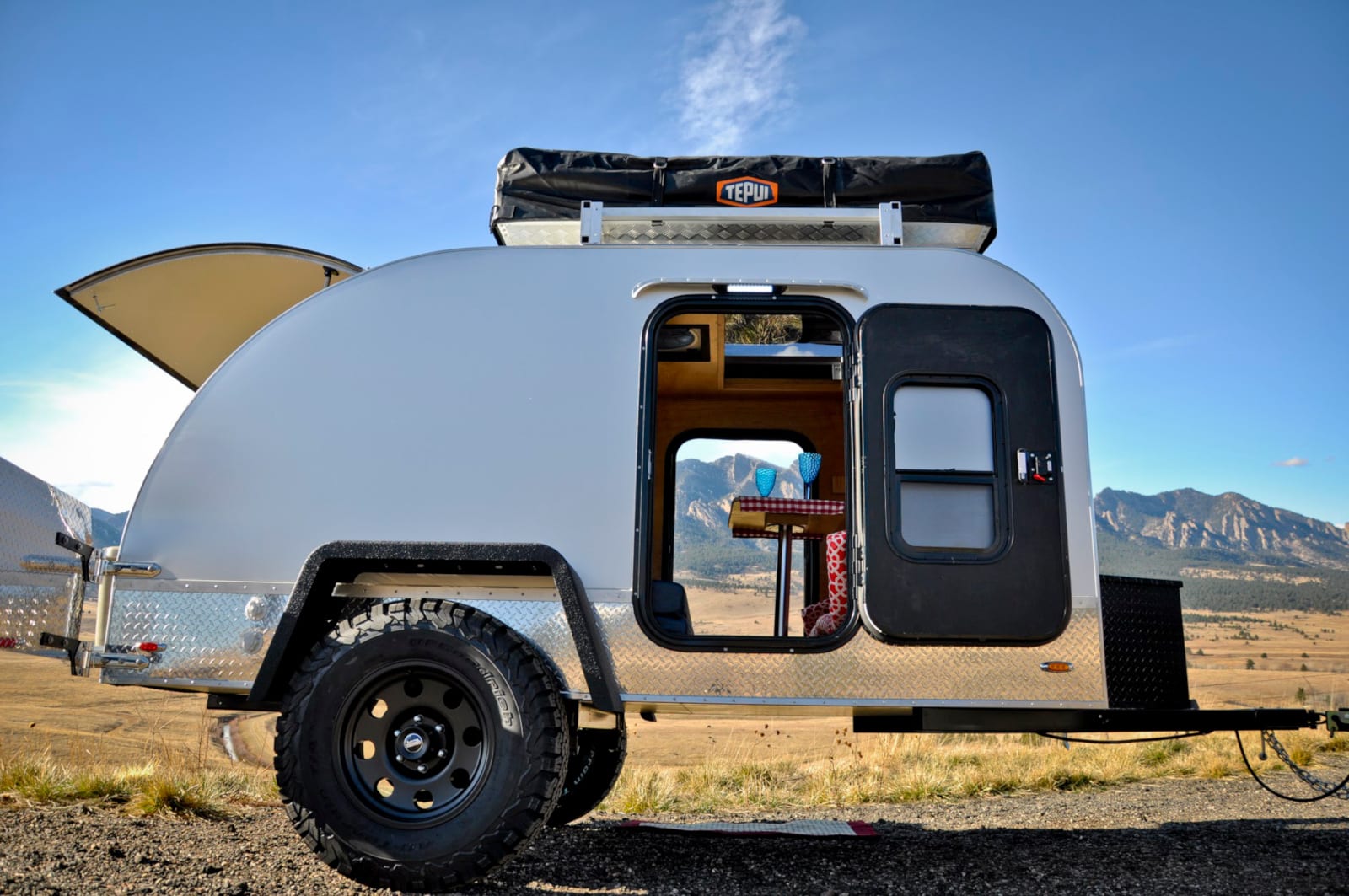 Whether you're looking for a simple camper to tow behind your Suby, or a rugged camper for remote, off-the-beaten path adventures, Colorado Teardrops has a model for you.
Teardrop models include:
Basedrop
Canyonland
Mount Massive
The Summit
Custom Worx
Colorado Teardrops trailers are: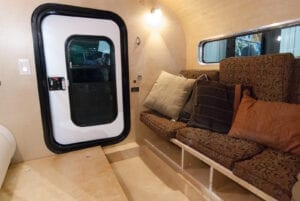 Compact enough to be pulled by almost any car, even smaller vehicles.
Insulated for all four seasons, keeping you cool in the summer and providing warmth in the winter.
Spacious enough for a small family. Larger models feature a queen bed and 2 bunk beds.
Optimally designed with ample cabinets and shelving systems to keep gear organized.
Fully customizable with options such as electricity, solar panels and stargazer windows.
Competitively priced, with models starting at $12,995.
Colorado Teardrops makes camping and road tripping more comfortable, convenient, safe, and fun. To learn more and follow long, please visit Teardrop 101 or stop by their Boulder showroom, which is open Tuesday to Saturdays from 11am to 4pm. If these hours don't work, give them a call at 720-432-6817 to set up an appointment.
Rent a Colorado Teardrop Camper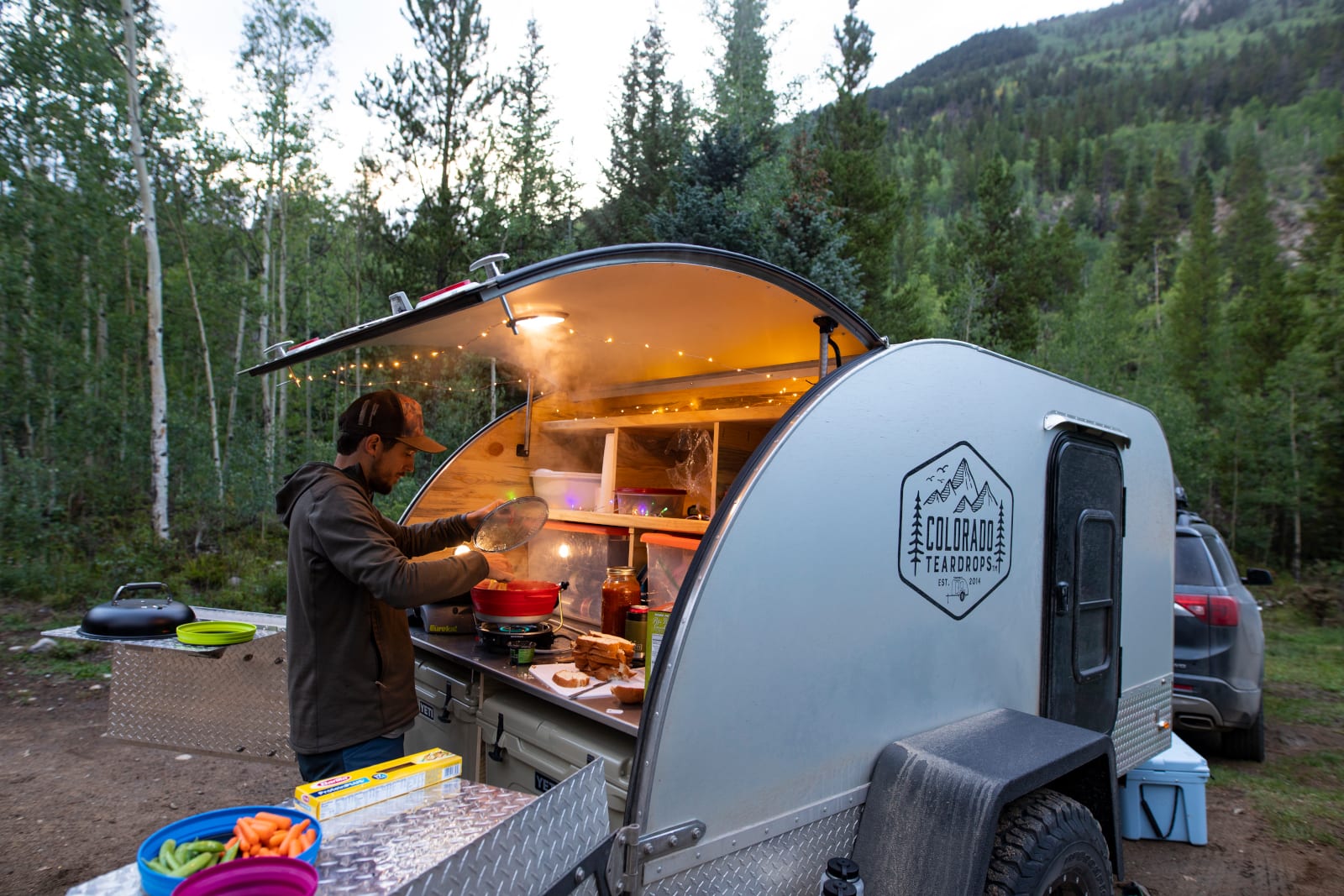 You can rent two models: The Canyonland and The Summit. Each comes with a full kitchen and queen size bed. An aerodynamic, aluminum design minimally affects gas milage and reflects the sun's heat. Currently, they are Colorado's only rental fleet of teardrop campers.
Reservations can be made through Spirit of 1876 their partner in Denver, and be rented from March 15th through October 15th. They rent per day with a 3 day minimum and 14 day maximum. There is no added milage charge.
Specs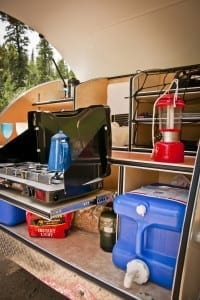 Designed for two adults
Aluminum exterior, stainless steel fenders
Birch interior with cabinet storage
4″ memory foam mattress
Battery powered lights
Screened windows that open and shut
Fully stocked kitchen galley with plates, cups and French press for coffee
Stove and storage for water and food
Requirements
2" ball and 5 plug lights (found on most vehicles)
Hitches can usually be installed for less than $200
Must have proof of insurance for towing vehicle
Details
Address: 1750 55th Street Unit B, Boulder, CO 80301
Phone: 720-432-6817
Founded: 2014 in Boulder
Website: coloradoteardropcamper.com
Latest in Colorado Teardrops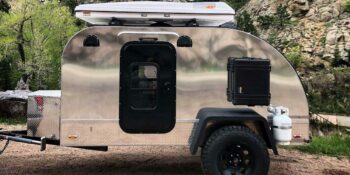 With an outdoor-loving population and millions in the Denver Metropolitan Area, there are a handful of…