Adding the right spices to food definitely makes a whole lot of difference in the aroma and the taste. With just a rub of herbs, a pinch of salt or a teaspoon of gourmet spices, you can easily turn any home cooked meals into an upscale one.
High Plains Spice Company understands the importance of great tasting food. They're passionate about delivering high quality spices and blends to make sure your dish stands out.
Natural Herbs and Spices from Sterling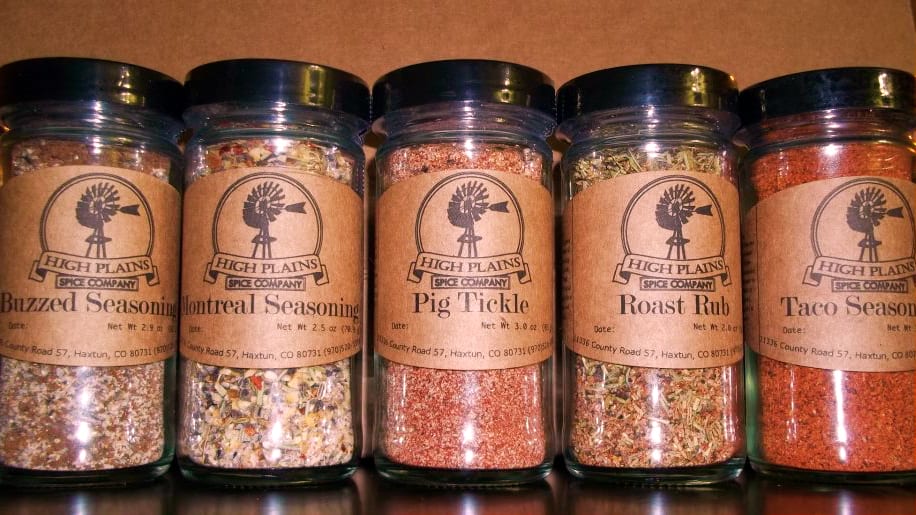 The company is built by husband and wife team BJ and Lacey. They originally wanted to start a herb business, but things didn't go according to plan and so they ended up making spices. Initially, they made testing samples for their friends and families to try and when the response was positive, it encouraged them to join craft fairs and launch their online business.
The couple officially launched the High Plains Spice Company in 2013 in Sterling, and has grown successfully to the recognized-brand it is today. All of the mixing, packaging, etc takes place in their certified kitchen based in downtown Sterling, which is located on Colorado's eastern plains in the northeast corner, two hours from Denver.
Popular Products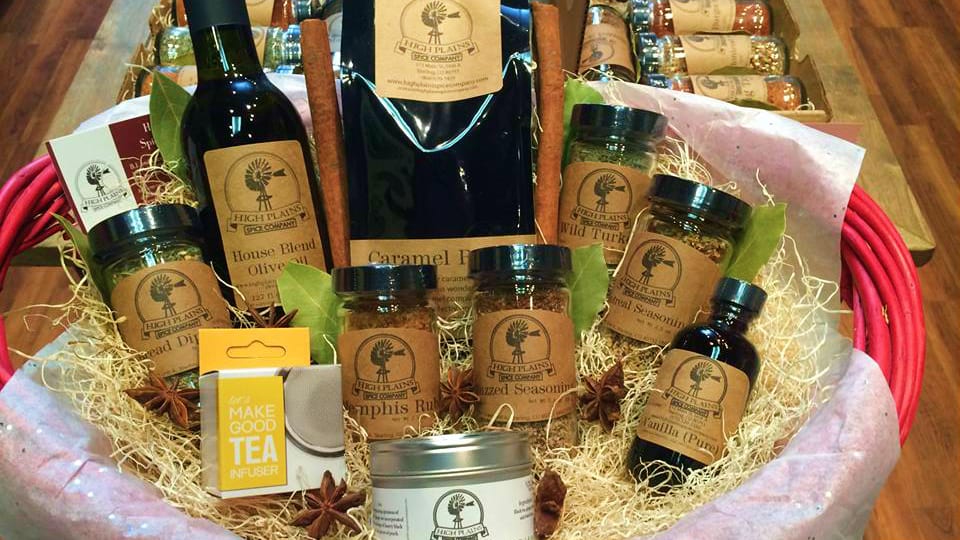 The couple tends to be picky when it comes to formulating the right ingredients to make their spices. They currently have 40 unique blends that contain no preservatives and no MSG. High Plains Spice also boasts about the freshness of their products. Sometimes, their products are made 30 minutes before a customer comes in to their shop.
Their first blend, Pig Tickle, is also still their most popular. It was originally made for seasoning cuts of pork such as ribs, roasts, etc, but it works great as a seasoning salt on pretty much anything! Their newest blend called Black and Bold has been incredibly popular as well.
Many folks opt for a gift set of spices, ensuring a tasty collection of seasonings:
Where to get them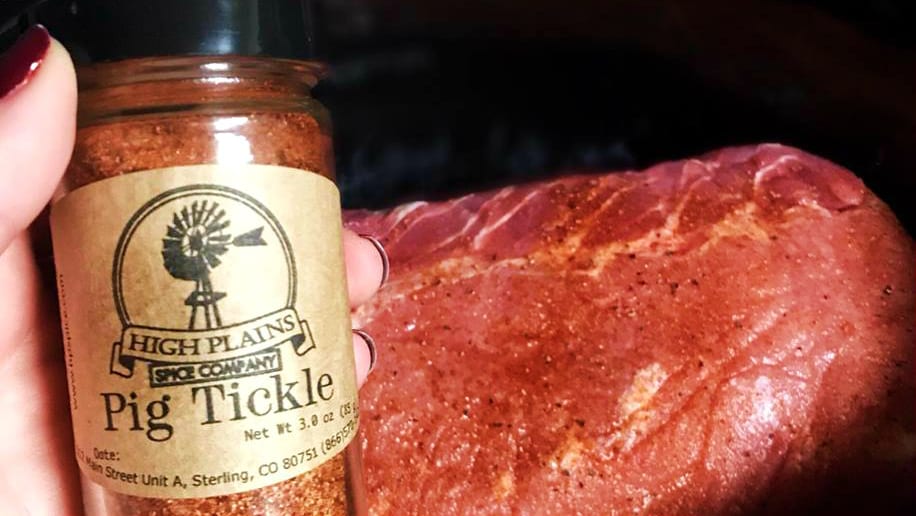 Aside from their spices, the shop located in the Northeastern Colorado also sells products such as seasonings for baking, canning, brining, and grilling. They also have variations of coffee, teas, extracts, oils, and balsamic.
You can drop by their store on Main Street in Sterling or visit their online website to place an order. Their handcrafted products are also available on Amazon.
Details
Address: 312 Main St, Sterling, CO 80751
Phone: 866-570-1425
Website: highplainsspicecompany.com