Another fantastic ski season has passed and so has another closing weekend spent pond skimming. Arapahoe Basin was the last to close on June 14, 2015.
The riding was better than expected considering it was nearly summertime. There was basically one winding, white ribbon from the top to the bottom, but the snow was good enough.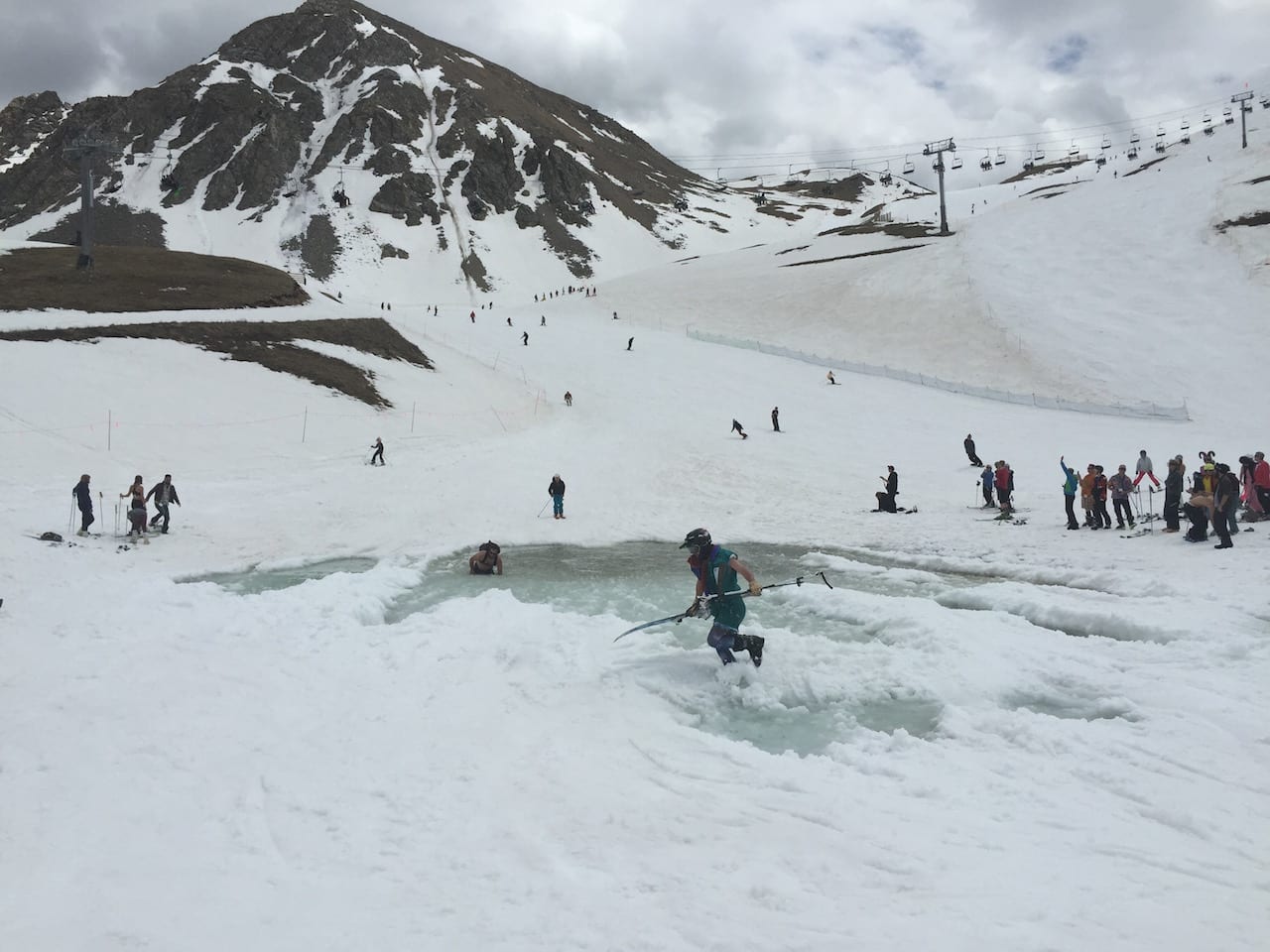 The pond was maybe twenty feet across with several routes to choose from, varying it length. The majority of the pond skimmers made it across, however, there was still a constant flow of water hazards and the occasional traffic jam.
A Basin will probably open again for the next season in less than four months.