Once you've learned how to renew a Colorado driver's license, it can often be done in just a few minutes. Residents must have a valid driver's license to drive in The Centennial State, so paying close attention to your card's expiration date is essential.
Colorado requires a renewal every five years after turning 21, and getting caught operating a vehicle with expired documentation can lead to legal consequences and fees.
A person can renew their license at any time before it's expired, but waiting until it's been more than a year after its expiration can result in having to do testing all over again. Additionally, a new vision test will be mandatory after reaching a certain age.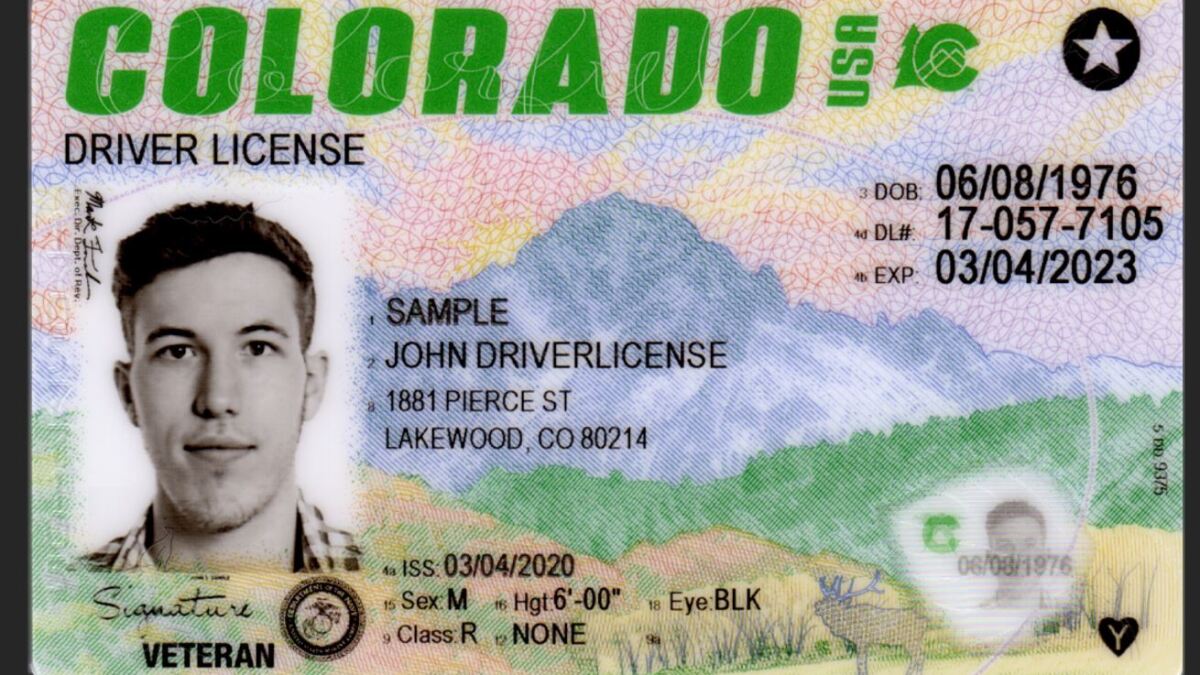 Shown above is the latest design, which shows Mt. Sneffels near Ouray on the front and Sprague Lake in Rocky Mountain National Park on the rear. In very fine text on the back there are also all 64 counties. According to Governor Jared Polis, "This card was made by Coloradans for Coloradans." The last driver's license update was in 2015.
Living out-of-state or overseas?
If you are living out of state or overseas, an extension on an impending expiring license can be made as long as the current one is within 90 days of becoming invalid and not more than one year expired. Out-of-staters can get a one-time extension to their license, while those who live out of the country can get repeated extensions in increments of three years. Military personnel and dependents are also eligible for this extension and exempt from associated fees.
Licenses can be renewed online, by mail, or in person. For convenience, most people opt to do it on the DMV website or mail in their documentation. However, not everyone is eligible to do it this way.
Eligibility for Online/Mail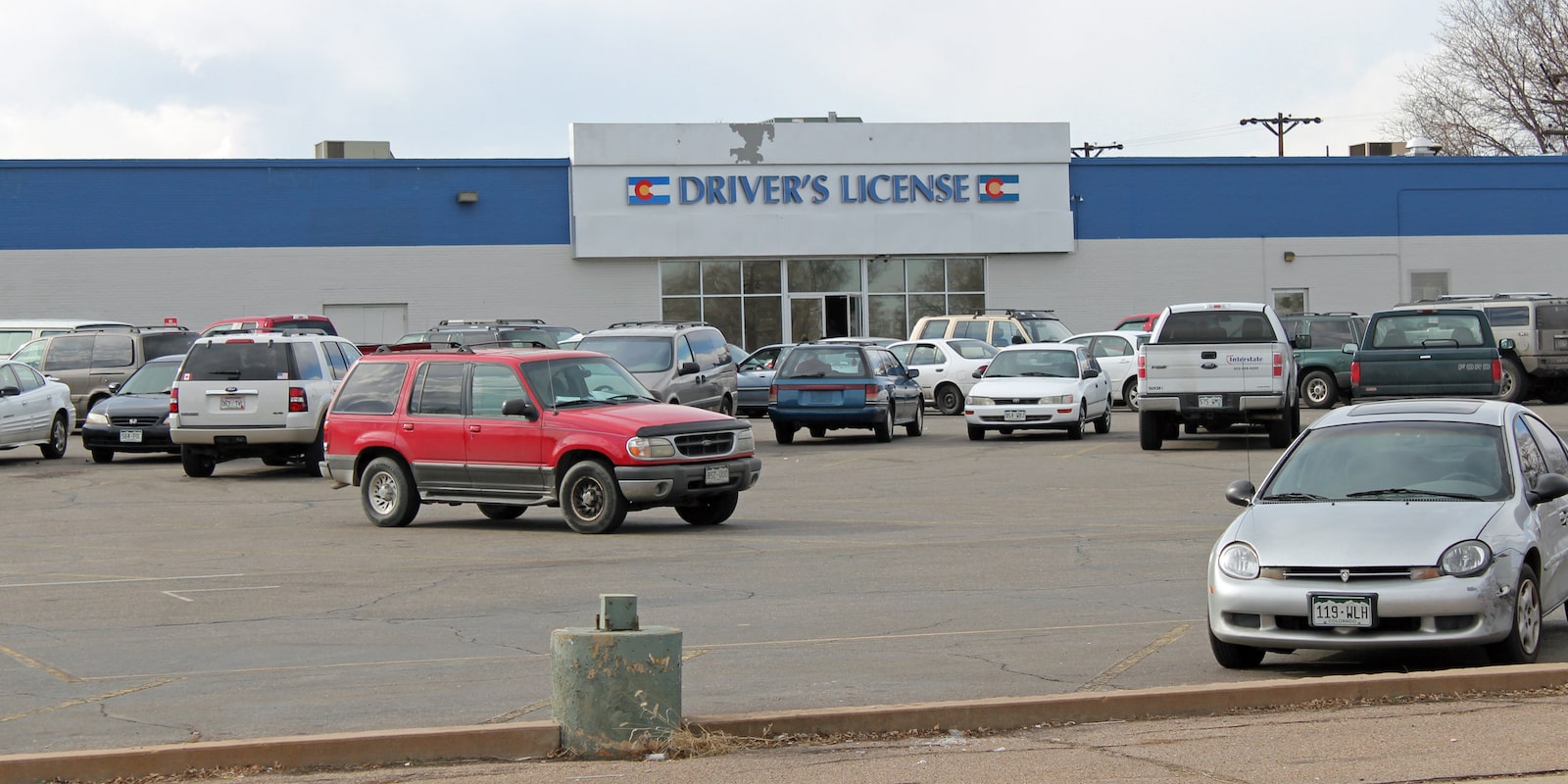 You have to meet specific requirements to be able to renew your card online or by mail.
You're older than 21.
Your Social Security Number is already on file with the department.
You're a Colorado resident (US citizen, permanent resident, undocumented resident).
Your name hasn't changed due to marriage, divorce, or other.
Your license is not more than 12 months expired.
You have good payment history and no bad checks on file.
Your current photo is less than ten years old.
You're not registered on the Address Confidentiality Program.
No new testing is required.
All current tickets are paid off.
No pending actions on your record.
Have a printer to print the receipt (this serves as a temporary new license until the new one arrives in the mail)
If any of these requirements aren't met, you must apply at the DMV in person. Make an appointment with your local office, and arrive 30 minutes early. Bring your old license, social security number or tax ID, proof of residential address, and payment for the fee.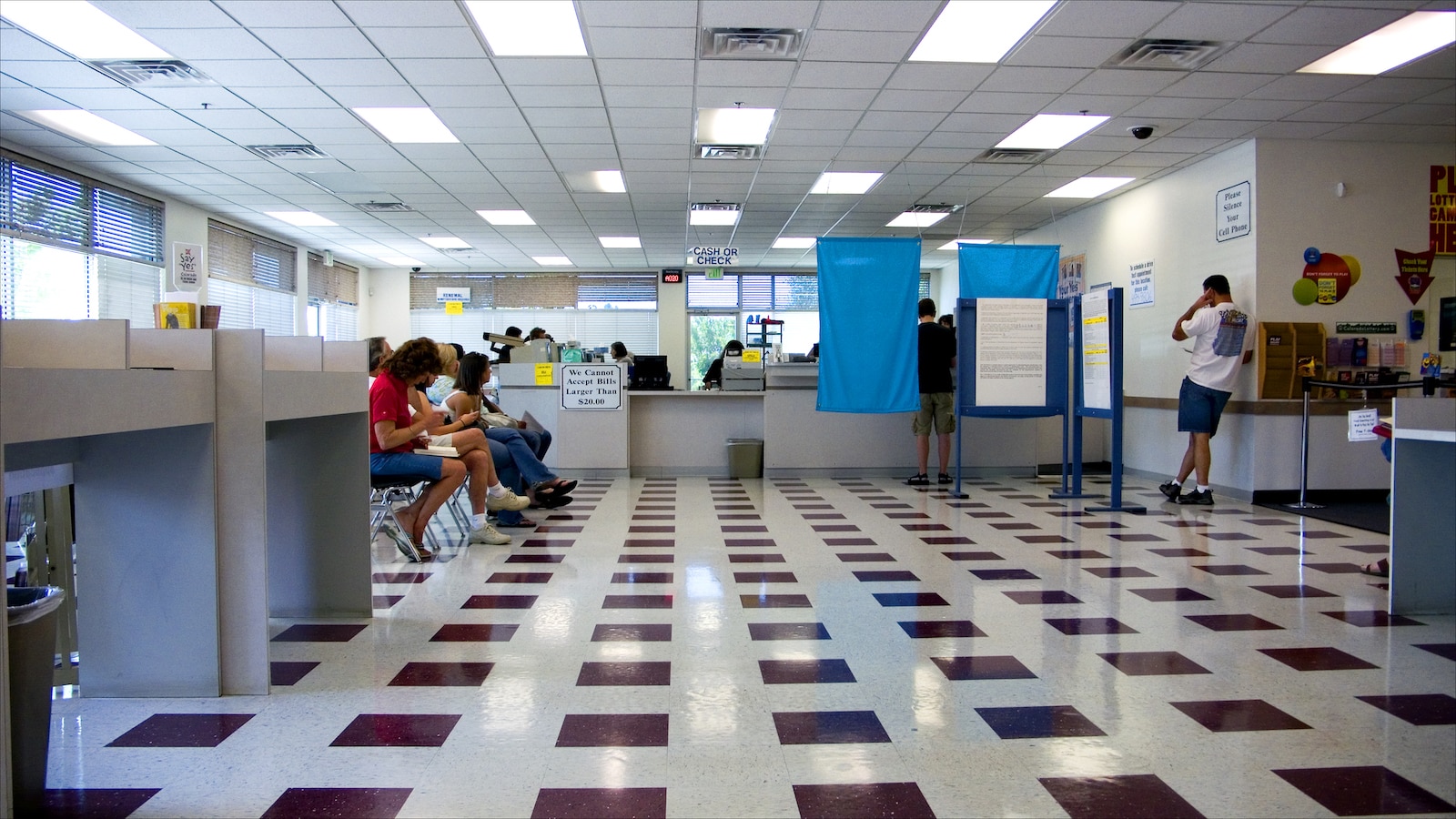 Fees
In 2022, the cost of a new driver's license will be $30.87. Commercial Driver's Licenses (CDL) are $17.08, and those can only be applied for in person.
Renewing a License by Mail
To renew your license by mail, download the proper form and fill it out. Include your fee in the envelope and mail it to:
State of Colorado
Department of Revenue
Division of Motor Vehicles
PO Box 173345
Denver, CO 80217-3345
Guide for Renewing a Colorado License Online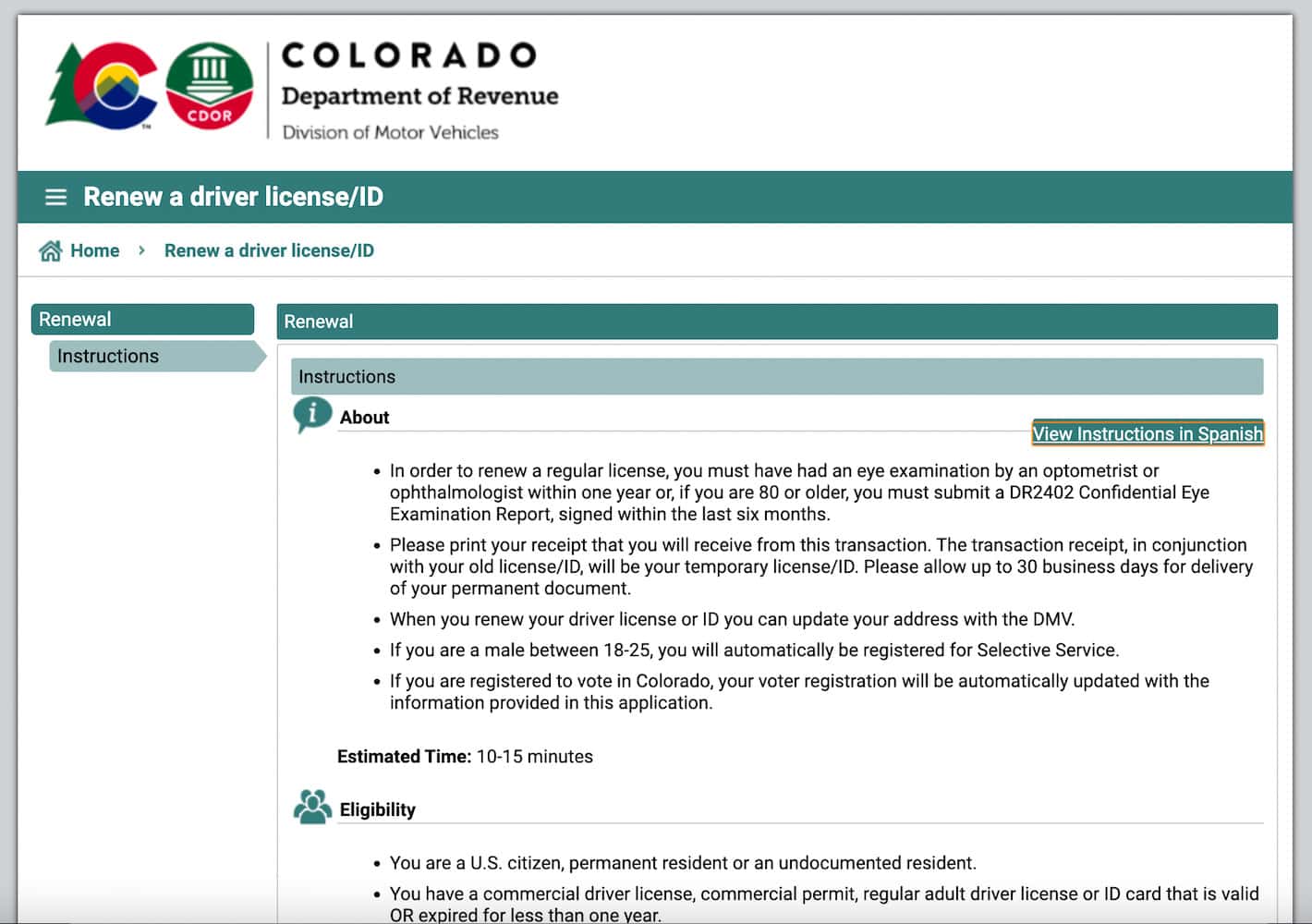 The process for renewing a driver's license online is pretty simple and takes around 10-15 minutes. After it's completed, it will usually take 10-14 business days to receive your new card in the mail. In some cases, it might take up to 30 days. Check your status via the DMV online portal if you haven't gotten your new licenses within a month after renewal.
These are the steps to renew online:
1. Visit the myDMV Colorado website, and select "Renew a driver's license/ID" from the list menu.
2. Verify your identity by answering questions on the first page. Check the box to confirm that the information you provided is accurate, and hit "Next."
3. The following page will show you when your license is set to expire and ask you whether or not your name has changed. Remember that a name change requires an in-person renewal, so the only way to proceed is if your name is the same as your last license. Confirm your residential address and continue to the next page.
4. The next section involves confirming your mailing address. Check "Yes" or "No" as it is whether or not where you receive mail is different. You will also be asked if you want to update, keep, or add an emergency contact before moving forward.
5. Filling in demographics is up next. You'll be asked to confirm your sex and answer about your eye color, hair color, height, weight, and ethnicity. You will also have to verify that you've had a vision exam within the last three years or if your prescription has been updated.
6. The following section is voter registration. You can choose to affiliate with a political party or opt out of voting at this time. This is the easiest way to register if you are not a voter and want to participate in upcoming elections. On this page, you will answer if you are a US citizen, choose your party, name the county you live in, and respond if you want election info emailed to you.
7. Statutory questions are the next section. You'll be asked if you want to donate organs, about your driving privilege history, a couple of basic health questions, and acknowledging that a new Colorado license cancels out all other state identifications.
8. The next to last section will ask if you want a 45-day reminder to renew again before the next expiration date. Enter your email address twice to sign up.
9. Lastly, enter your email two more times and pay your renewal fees. Print out the receipt on the webpage and use that as a temporary license until your physical card arrives in the mail.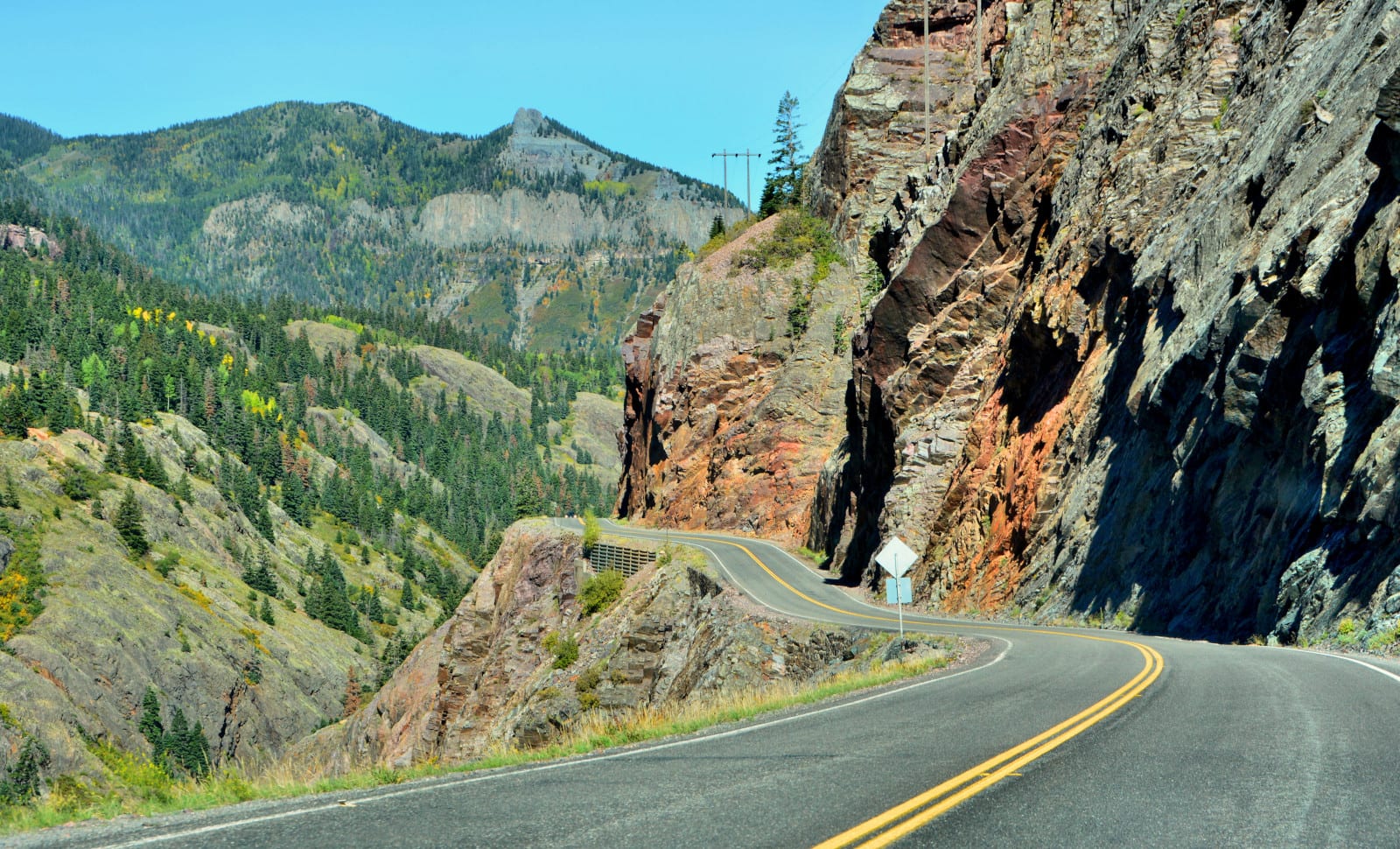 As formally stated, your new driver's license should arrive within two weeks or so. Using your application information, you can always check the status of your license. Don't forget that in the state of Colorado, all motorists are required to carry proof of auto insurance, and driving without any license certification can come with some heavy penalties.