Skiing can and should be an incredible experience. You get to spend time surrounded by the beauty of nature, gliding effortlessly down snowy slopes, enjoying the company of friends and family, just getting away from your everyday cares.
Unfortunately, for some people their time on the slopes has turned uncomfortable, sometimes even to the point of being miserable. The good news is there are some steps you can take to ensure you stay comfortable every time you go on a Colorado ski trip.
What to wear and do when skiing in Colorado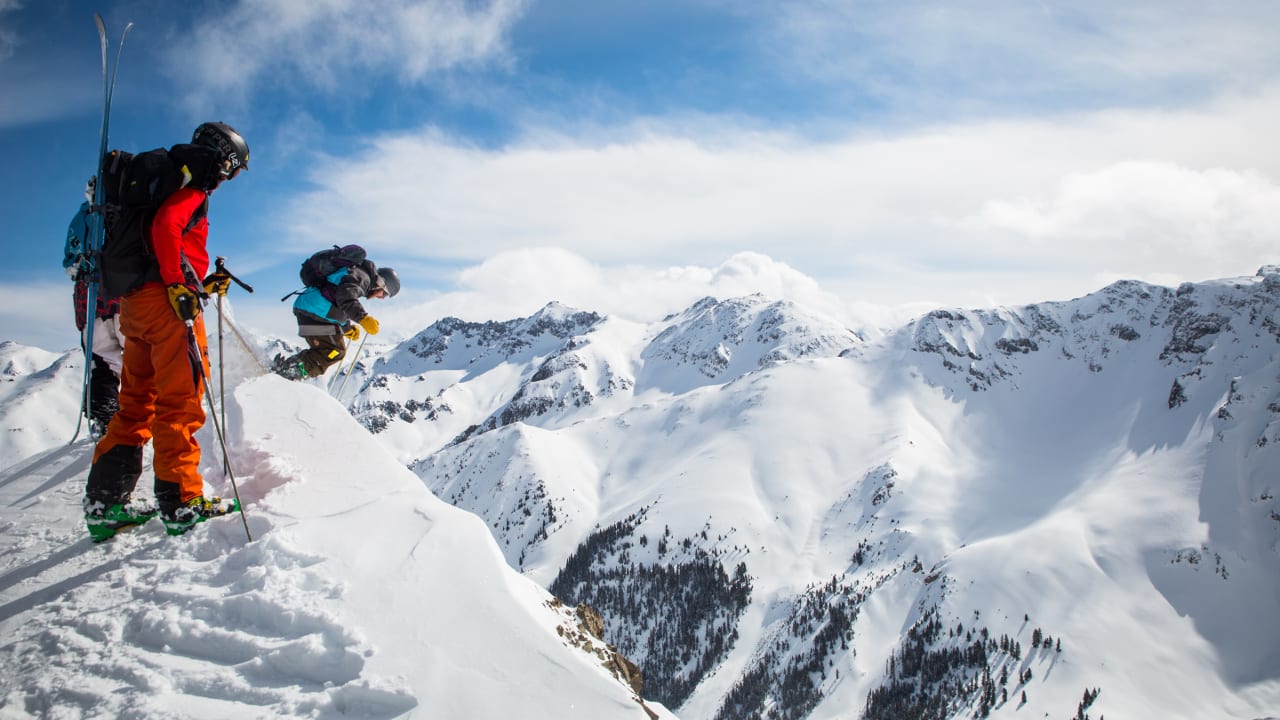 1. Eat Well
Eating a generous breakfast is key. Depending on your size, the length of time spent on the slopes, and how rigorously you ski, you could burn several hundred calories or more during an outing. Choose foods that will sustain you for long periods of time until you can grab a bite to eat at the lodge.
Whole grains, proteins, and fruits are all excellent options. Also, seriously consider packing a protein bar or two in a secure pocket of your jacket, just in case you feel some hunger pains at the top of the mountain.
2. Dress in Layers
Layering allows you to stay warm without overheating, since you can open up or strip layers as needed. Use a base layer of long underwear and socks that are designed to wick sweat away from your skin and allow your skin to breathe. If there is any moisture against your skin, it will make you feel cold no matter how many layers you have on.
The next layer should be for insulation and can include a sweater, fleece vest, or something wicking. The final layer is a coat and pants that are waterproof and designed to stop wind. REI features great items on clearance
(affiliate link).
Sometimes you need a little extra help keeping your hands and feet warm, which is when putting disposable warming packs in your boots or gloves comes in handy. There are also boot heaters that are powered by batteries, allowing you to switch the heat on and off as you desire.
3. Snug Boot Fit
Nothing is more uncomfortable than ski boots that don't fit properly. Using a professional boot fitter is essential to finding the best fit, especially when it comes to selecting the right shape, stiffness, and size.
Your heel should sit at the back of the boot, your foot should be flat, and you need to be able to flex the boot by yourself. Your foot should not feel squished at all. With the buckles, go with a setting that is comfortable but still holds the boot firmly in place.
4. Wear Goggles
Wearing goggles makes your time on the mountain so much more pleasant. They provide protection from the wind and cold, which are both factors as you speed down any slope. Another benefit of goggles is that they shield your eyes from the sun, helping you see clearly in a variety of conditions.
You can usually find deals on higher-priced options that have features like scratch-resistant coating and anti-fogging vents. Steep & Cheap
(affiliate link) is a good place to go.
5. Apply Sunscreen
Speaking of the sun, you need to take measures to protect your skin from it while you ski. Even If there is only a little sunlight coming through thick cloud cover, it will reflect off the snow like a mirror. Many people are surprised to find that they caught so many rays while on the mountain that their skin burned.
Always use sunscreen with an SPF of 30 or greater plus wear lip balm. Put both on liberally and reapply them every two hours for the best results.
6. Warm Up
Even though it is a fun way to spend time outdoors during the winter, you need to look at skiing as a form of exercise. That means you should ease yourself into it, allow your muscles to warm up before tackling a challenging run. The worst thing you can do is to jump into things cold and injure a muscle, bringing on pain and maybe even cutting your ski trip short.
Start by doing some light stretching, nothing that makes your muscles feel uncomfortable. Remember to stretch your legs, core, arms, and neck since skiing uses a wide variety of muscle groups. You can do these stretches inside before suiting up, or outside with your boots and skis strapped on.
7. Hydrate Regularly
Everyone remembers to bring along water when they do anything outdoors in the summer, but it's just as important when skiing in the cold. You breathe and sweat while on the slopes, which means you need to rehydrate regularly. Some people avoid drinking anything because they don't want to deal with the hassle of going to the bathroom, but this comes with some negative consequences.
Dehydration means your heart has to work harder and you feel fatigued faster, plus it can cause you to feel colder in the extremities like your fingers, nose, and ears. Putting a water bottle or sports drink in your backpack and drinking some every time you ride the chairlift is an excellent way to avoid the problem.
8. Take Breaks
Finally, take breaks as needed. Everyone's level of ability is different, so if you feel tired don't be ashamed to hang out in the lodge and replenish your energy.
With some preparation, you can make your next ski trip a pleasant experience you will look forward to repeating.