Browns Canyon Adventure Park is sky-high excitement for all ages. The aerial park is located just south of Buena Vista in Browns Canyon, a notorious whitewater section of the Arkansas River.
Course elements include broken bridges, wobble logs and seven zip-lines. Safety is first priority with first-rate gear and course technology. It's known as one of the most unique aerial adventure parks in the country.
Aerial Course and Zip Line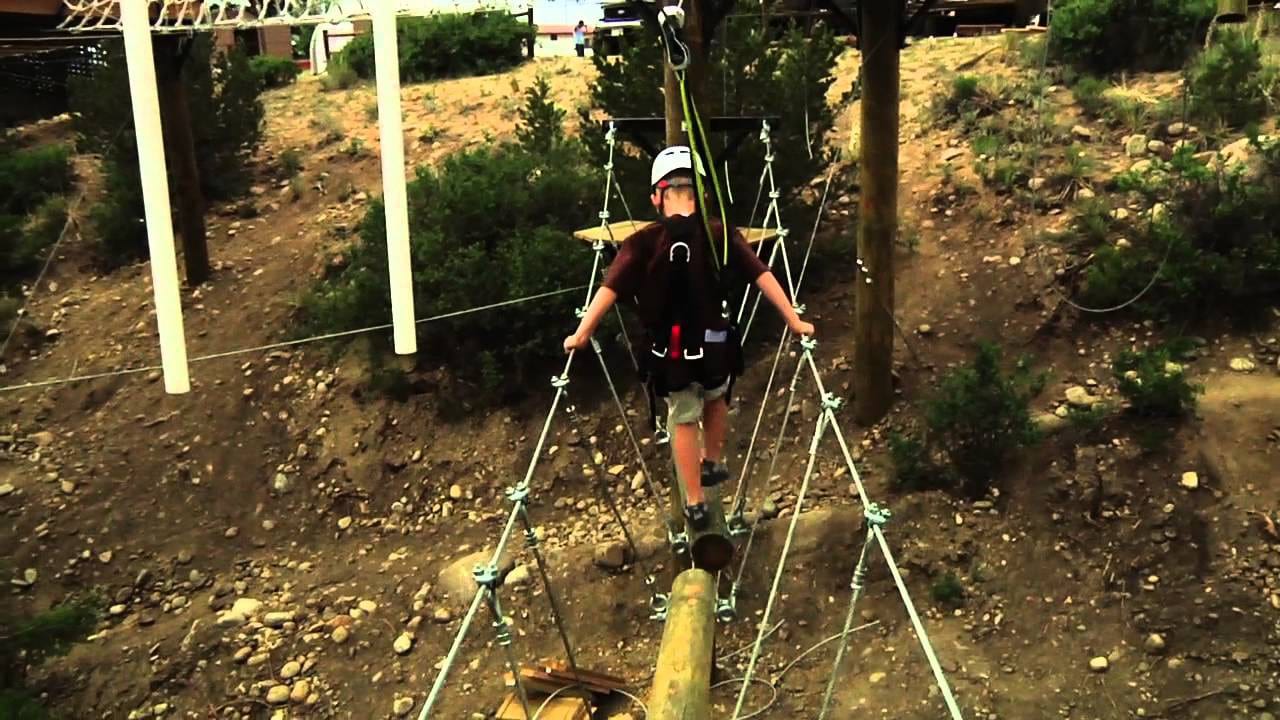 Browns Canyon Adventure Park offers four courses and two thrilling challenges, including sixty-six elements and seven zip lines. Both individual and team obstacles exist. Courses are rated like ski trails, with green, blue and black markers. It overlooks the Browns Canyon National Monument, which is free to explore and offers several riverside campgrounds.
Aerial Courses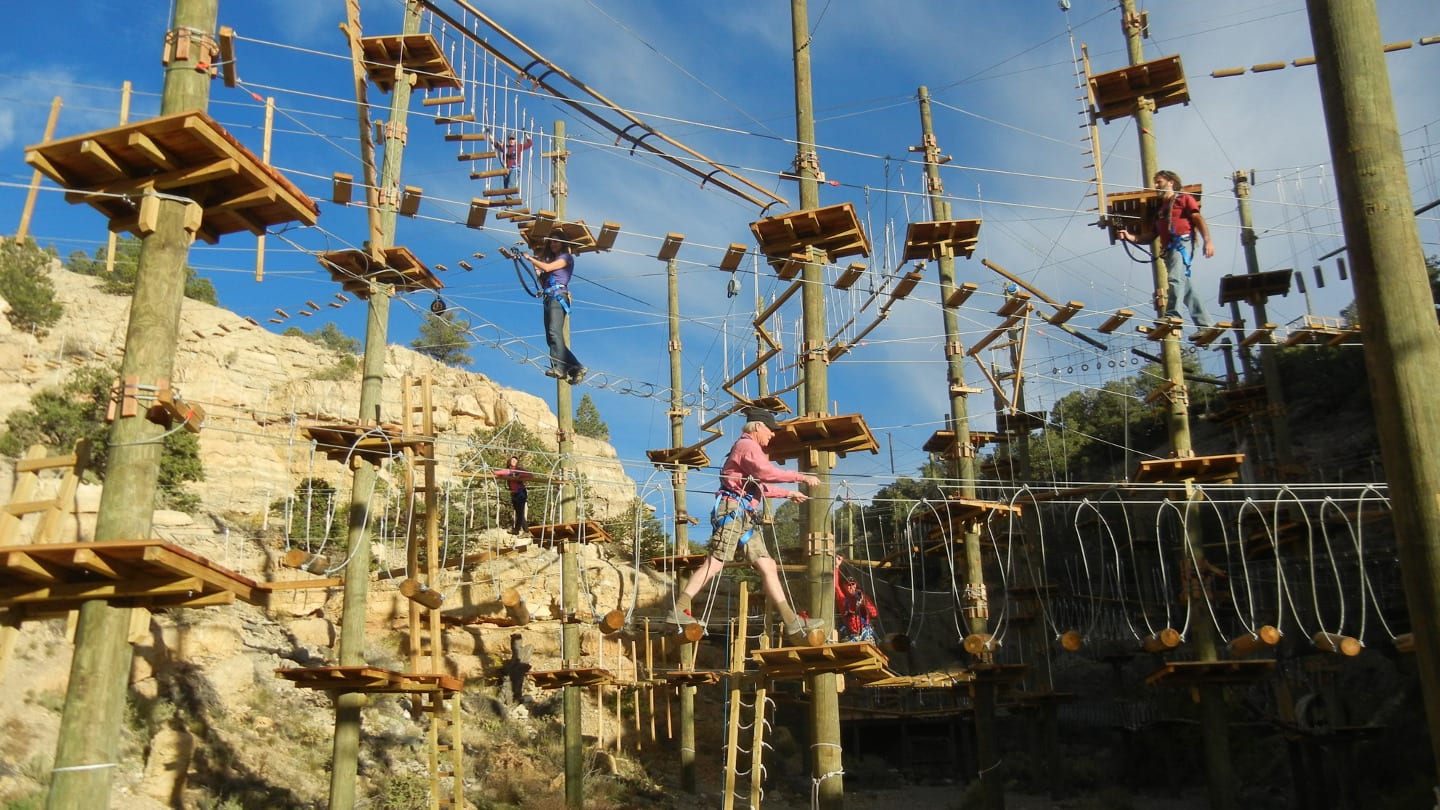 Arkansas River Run – 13 elements and 2 zip lines makes this a great introductory to aerial adventure. Learn how the SmartBelay gear works before taking on the rest of the park.
Canyon Rim Team Roller – 2 players travel side-by-side completing 8 sections, 2 zip lines and 16 different elements in this intermediate course. Safe Roller belay technology is utilized as you traverse 40 feet above the ground.
Colorado Peaks Playpen – Obstacles ranging from green to black can be found on this unique course named for Colorado's fourteeners. 25 unique elements are available with no specific route, so choose your own adventure. There are 2 separate 50-foot zip lines in route.
Vertical Limit – Test your skill on 5 different elements that span 3 vertical levels over 30 feet. There are 2 separate paths, so players can choose to go side-by-side or solo. This is probably the toughest course with great strength and skill required to ring the bell at the top. Guides are available in sections, as well as AutoBelay technology.
High Adrenaline Challenges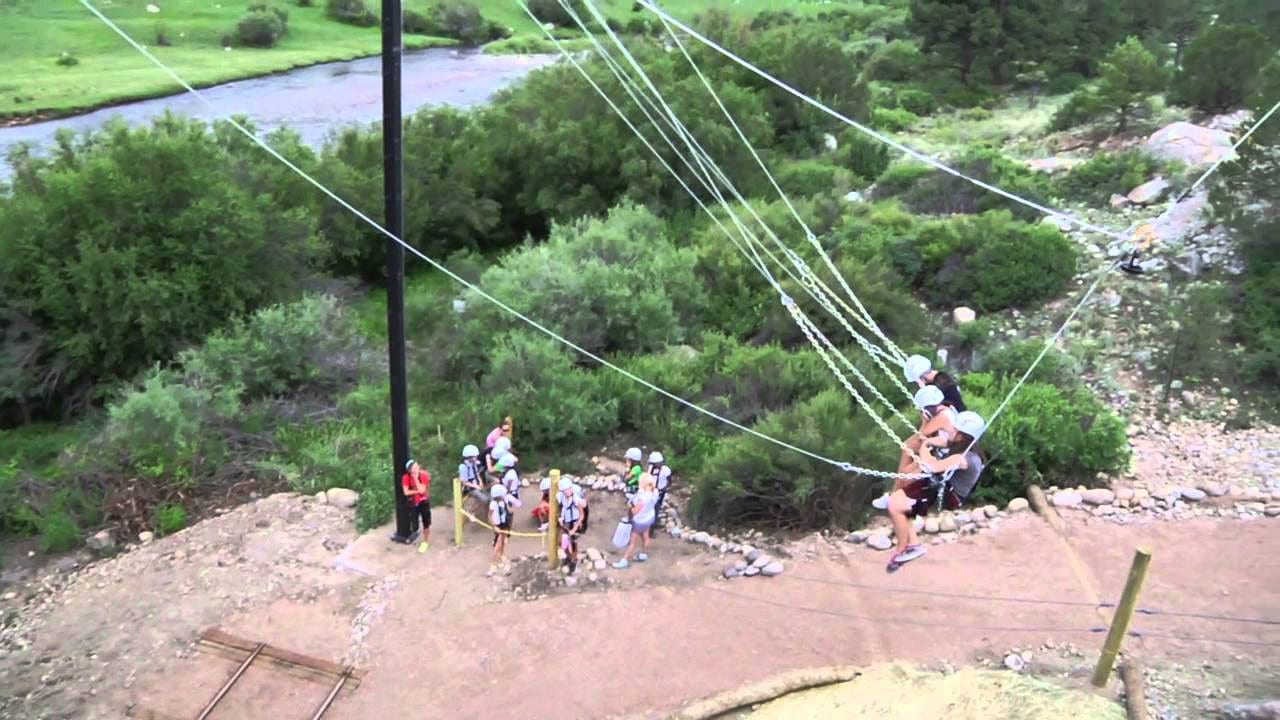 Big Drop Swing – Swing 40 feet over the ground toward the Arkansas River. Up to three swingers can go at one time. This can be purchased on its own or as part of the deluxe pass.
Leap of Faith – Do you have the courage to leap? This has been a famous part of challenge courses for more than 30 years. Participants will scale to the peak of a 25 foot pole where you and a partner stand atop a platform overlooking the Arkansas River. 1, 2, 3…jump, onto a swinging trapeze bar in front of you before you are lowered safely to the ground.
Requirements
A Deluxe Adventure Pass grants you 2.5 hours of unlimited access to everything in the park. Wear closed toe shoes, athletic or casual clothing, with no loose items or jewelry. Participants must be 7 years old with an adult, or 10 years old without, and able to reach 6 feet. Weigh between 50 and 275 pounds.
The park is open daily from 9am to 5pm, with standard trip times of 8:45am and 12:45pm. Only severe inclement weather will temporarily close the park, such as lightning, high winds or heavy rain. The meeting place is at Noah's Ark Whitewater Rafting.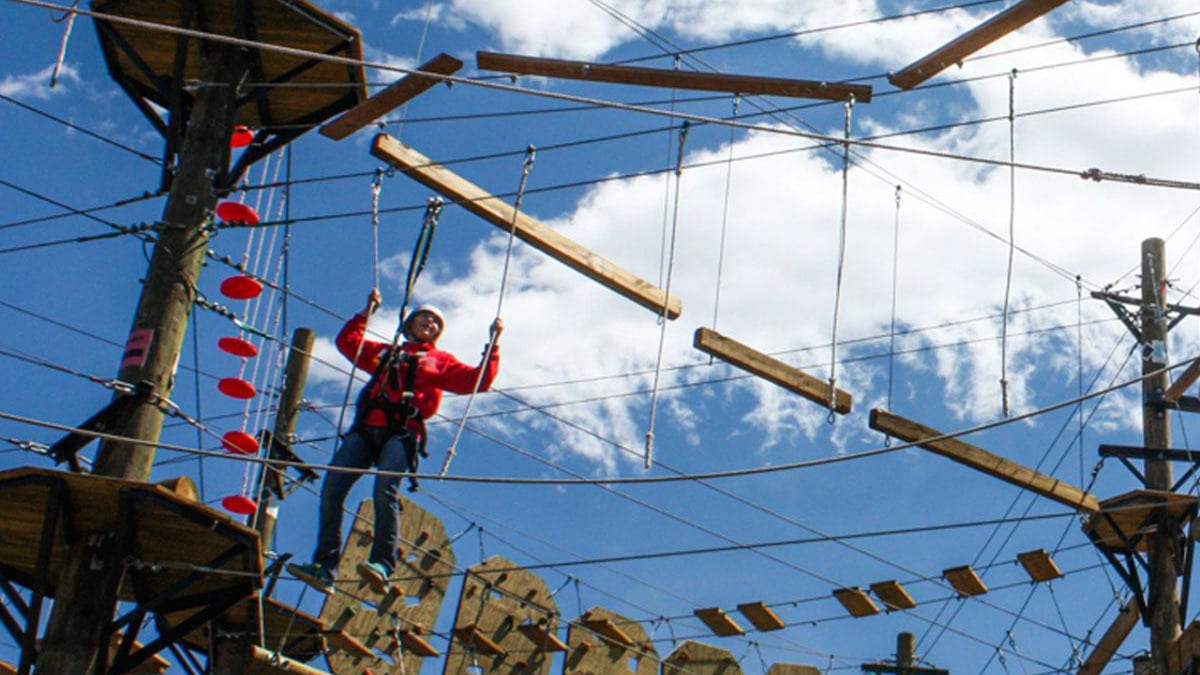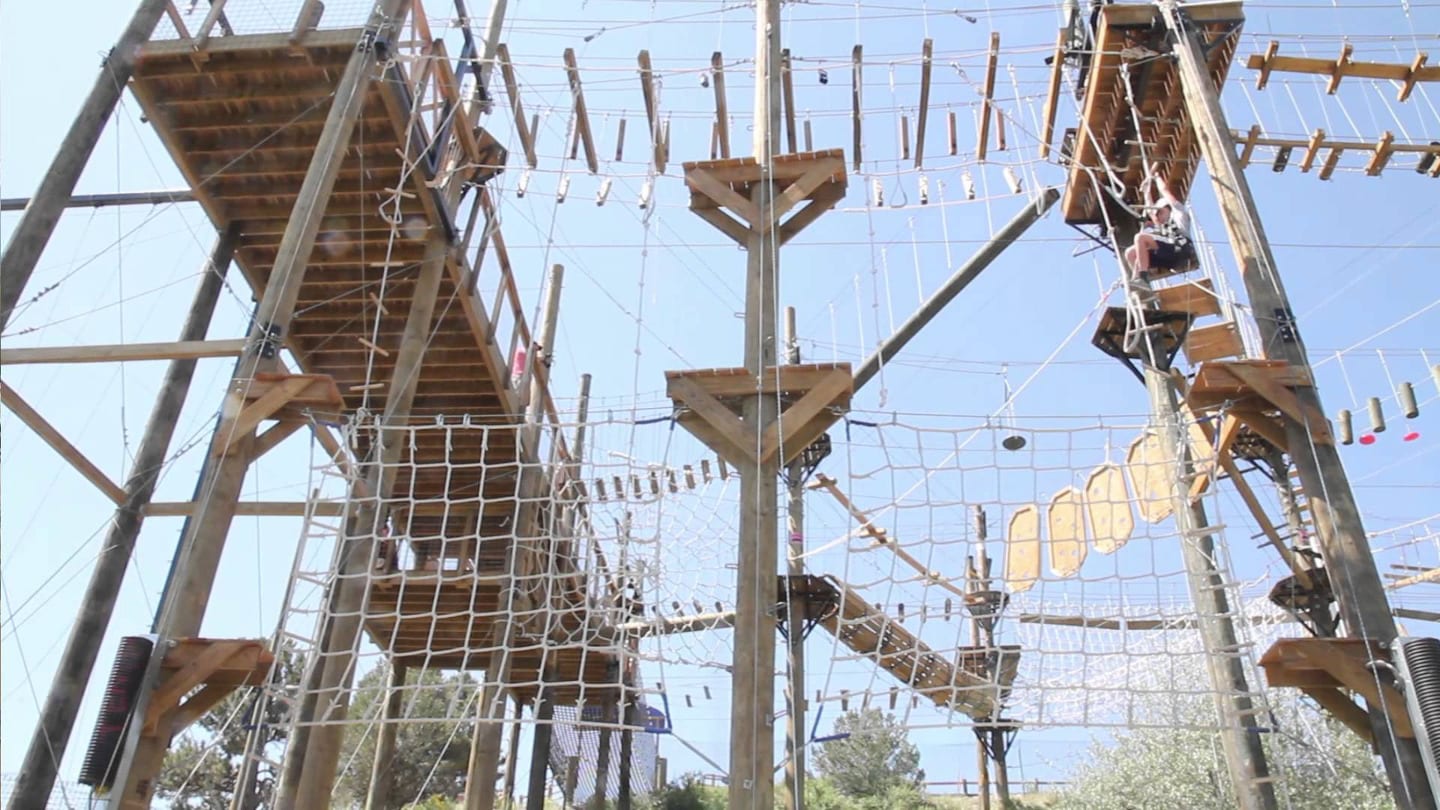 Details
Address: 23910 US Hwy 285 Unit 1a, Buena Vista, CO
Phone: 719-395-2158
Season: Year round
Website: brownscanyonadventurepark.com