Photo: bottlemakesthree.tumblr.com
Since 2008, Upslope has brewed some of Colorado's finest beers using only the most prime ingredients. It's simple recipe of snowmelt, premium malt, hops and yeast, combine to form highly drinkable lagers and ales.
Upslope is known for packaging their beers only in cans. It's portable, good for the beer and better for the environment. Some of their flagship beers include Pale Ale, Indian Pale Ale, Brown Ale and Craft Lager.
Touring Boulder's Upslope Brewing Co
They offer two tap rooms in Boulder. One in Flatiron Park and the other in Lee Hill. Both are open seven days a week.
Flatiron park is the main brewery your can visit behind the scenes. Tours and tastings Sunday through Thursday from 2 to 9pm, Friday and Saturday from 2 to 10pm.
Details
Address: 1898 S Flatiron Ct, Boulder
Phone: 303-396-1898
Season: Year round
Website: upslopebrewing.com
Sponsored breweries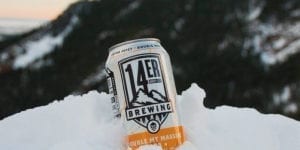 Brewery Package at Denver's 14er Brewing - 44-49% off craft beer packages includes the following for each person: 6 - 6oz. Tasters, souvenir 14er tulip glass, a 32 oz growler-to-go. Taste Maroon Bells Guava, Mt. Massive IPA and Rocky Mountain Saison...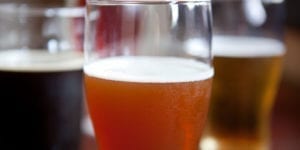 Denver Craft Beer and Comedy Bus Tour 51-55% off - $36.50 ($75 value) for one or $67.50 ($150) for two; includes drinks, entertainment, transportation and light snacks. Comedians effortlessly blend "Drunk History" with "How It's Made" for a wild trip around Denver breweries...