Looking for a unique Christmas experience in the Rocky Mountains? Well, consider spending the holidays in Cripple Creek, Colorado. Packed full of what makes this time of year so special, Cripple Creek offers all the holiday fun without the holiday price tag.
This cool casino town is easy to access about an hour west of Colorado Springs. It's situated at an elevation of 9,494 feet in the Rocky Mountains, so there's a greater than good chance you'll have a white Christmas here. Discover below how you can spend an old-fashioned Christmas in Cripple Creek this holiday season!
Gold Camp Christmas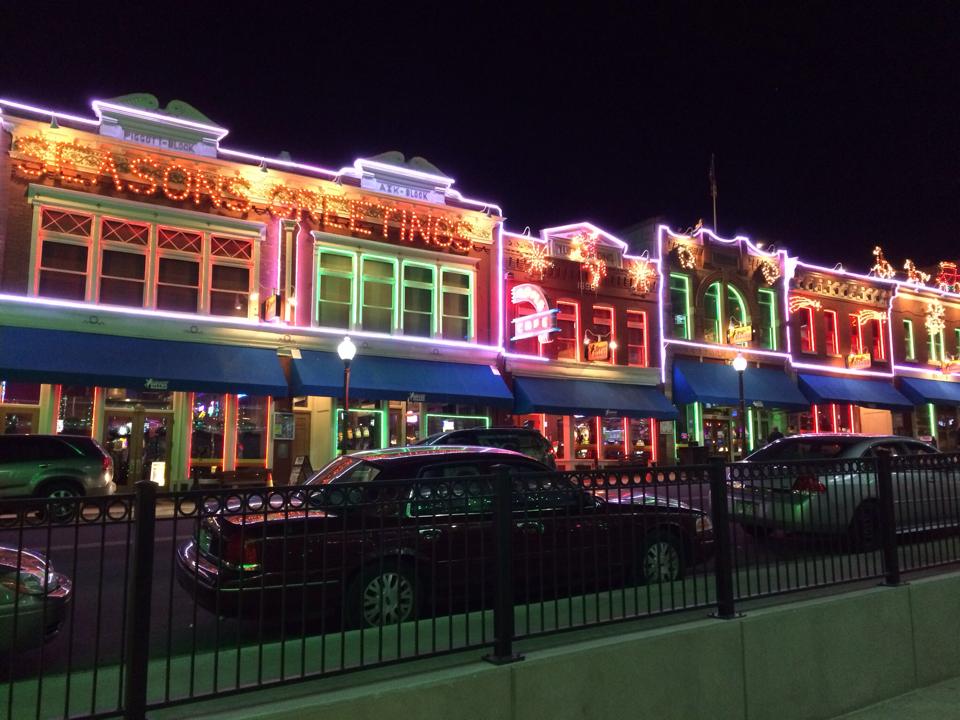 Christmas in Cripple Creek really begins with the Gold Camp Christmas Holiday Headframe Lighting. The entire weekend is packed full of festival activities and holiday cheer.
The highlight of the festivities is to take a drive and see the thousands of colorful lights that light up the giant headframes. They remain as ghosts of the past of the 1890s gold mining days along Gold Camp Road. These mining artifacts create the perfect canvas for the holidays with 20+ foot tall ornaments, figures of Santa, and giant candy canes.
The lights are best seen from the roads and are lit the weekend after Thanksgiving and will remain up Friday to Sunday nights through New Year's Day.
While there are plenty of holiday activities in Cripple Creek throughout the month of December, this Gold Camp Christmas weekend is packed with a lot to do! Activities throughout town include a Christmas parade, a visit with Santa, Christmas Craft Fair, gift making for kids, scavenger hunt, ice skating around the Christmas tree, free hot chocolate and cider, plus ornament decorating!
When: December 10 – 12, 2021
Where: Cripple Creek, CO
Shop at the Christmas Craft Fair
Held at Cripple Creek's Parks and Rec building, the local Christmas Craft Fair is a great place to shop for those on your list. Shop items including homemade jewelry, apparel, decorative ornaments, and décor, all made by local crafters and artists. Participate in the live auction for a chance to purchase an already-decorated Christmas tree to bring back home with you!
When: December 11, 2021
Time: 9:00 a.m. – 3:00 p.m.
Take the Lighted Mine holiday tour
If you would rather not drive yourself, hop on the town's trolley for a guided tour of the Lighted Headframes Mine Tour. The tour takes visitors through the lighted headframes and arrives in nearby Victor for the Victor Parade of Lights and the Victor Gold Bowl. Enjoy an evening in Victor with their own parade of lights, singing carols, a big bonfire, and various other holiday activities.
The shuttle leaves from the Aspen Mine Center. Reservations are not accepted, so plan to arrive early.
Spend an evening at the Butte Opera House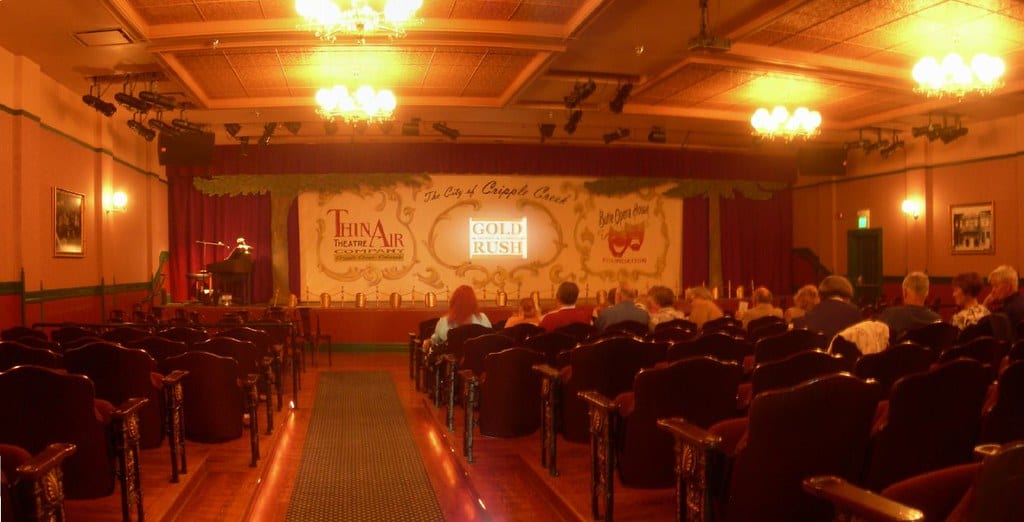 Spend a night at the theater with the Butte Opera House's performance of All I Want for Christmas is More Olio. The Cripple Creek performances have been running for over 70 years at the theater and after every show, an Olio is performed. An Olio is when the performers return to the stage to render several brief musical scenes that engage the audience for some good-ole fashion fun! Join The Butte Theater for their full night of Olio with all your Christmas favorites. The show is rated for all ages, so bring the kids.
Start celebrating the holidays now and spend this Christmas season in Cripple Creek for a weekend of old-fashioned holiday spirit and festivities!