Unfortunately, the Imperial Hotel & Restaurant has closed its doors. Check out some other Colorado historic hotels.
The historic 26-room Imperial Hotel was a charming way to step back in time while visiting the exciting town of Cripple Creek. Once considered the queen of Cripple Creek's tourism industry, the hotel had been refurbished with modern amenities, yet retained its classic elegance.
Every year, Cripple Creek welcomed visitors who wanted to learn more about its history and revel in the majestic mountains. During its time, it welcomed large groups of guests especially during the summertime when trains brought vacationers into town.
Historic 2 Star Hotel in Downtown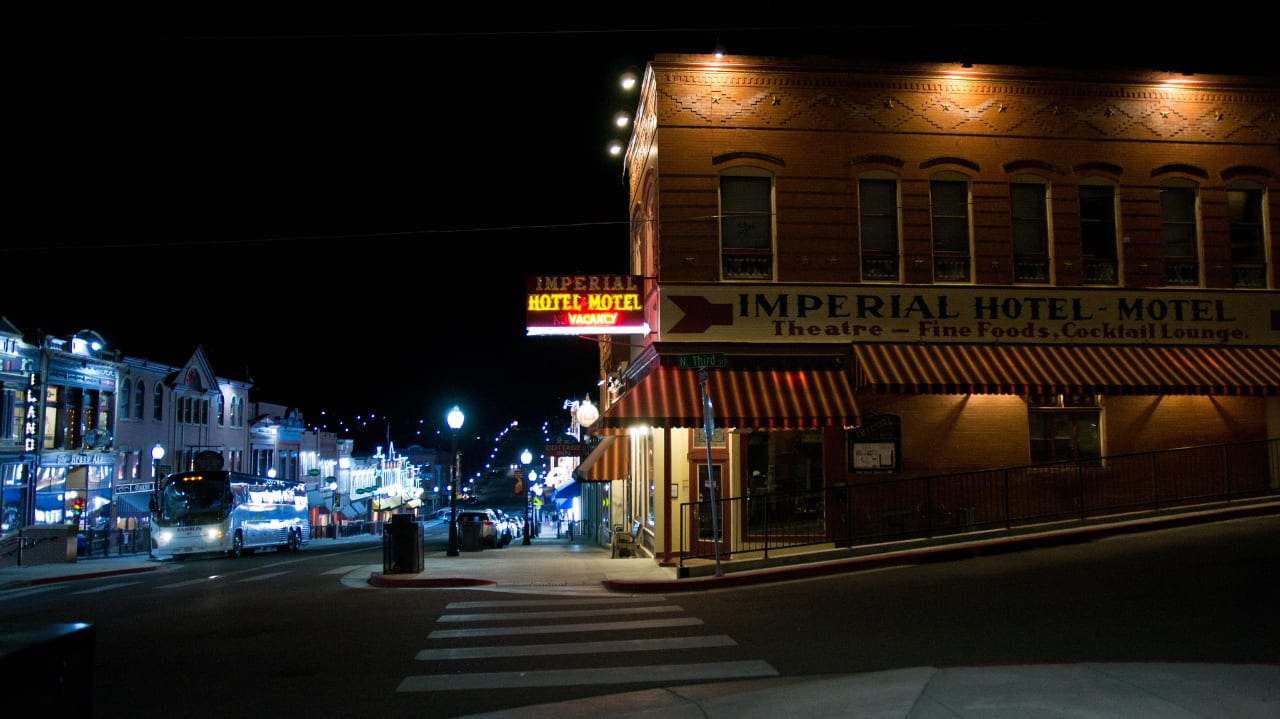 This hotel was established in 1896 for accommodating the flood of visitors and miners to this area. Early in 20th century, the hotel was owned by an Englishman whose name was George Long. His eldest daughter named Alice had some mental issues. She was violent to the extent that they had to lock her in the room.
Unluckily, during George's stay at the Imperial Hotel, he was going to the basement by stairs where he fell and died. Alice is speculated to have struck her father with the cast-iron skillet in his head and caused his death.
Before closing, guests more often than not reported the presence of a ghost, particularly in the halls. Security reports hearing mysterious voices while guests, particularly ladies, stated that they feel somebody is touching them especially during the night.
Details
Address: 123 N 3rd, Cripple Creek, CO
Phone: 719-689-2561
Season: CLOSED
Rating: 2 star