This hotel has closed!!
The historic 26-room Imperial Hotel is a charming way to step-back-in-time while visiting the exciting town of Cripple Creek. Once considered the queen of Cripple Creek's tourism industry, the hotel has been refurbished with modern amenities, yet retains it's classic elegance.
Historic 2 Star Hotel in Downtown Cripple Creek
Cripple Creek in Colorado is a treasure in itself. There you can find historical sites and buildings like the Imperial Hotel.
Every year, Cripple Creek welcomes visitors who want to learn more about its history and revel on the majestic mountains. Such demand in tourism is answered by hotels like the Imperial Hotel that will remind you of the story of the town.
During its time, it welcomed large groups of guests especially during the summertime when trains brought vacationers into town.
Room Types
The Imperial Hotel offers guests their standard, suite, and cottage rooms. Each room is classified based on the size and number of beds and the amenities included in the room. Their rooms have a cozy style that will make you feel right at home. All rooms have private bathrooms.
One of the best room is the Mackin King Suite, which has a separate sitting area, a massive King bed, a beautiful vanity and a bathtub.
Dining and Entertainment
The Imperial has dining options should guests choose to stay and dine at the hotel.
Midland Depot – This Italian cuisine restaurant can sit up to 70 people. They serve classic pasta dishes to homemade salads and soups.
The Red Rooster – The bar has been part of Cripple Creek history for more than 50 years. It's open on Friday and Saturday from 4 to 10 pm.
The Carlton Room – This is a private dining area for groups of 15 and more.
Gold Bar Theater – The hotel started a family tradition of dinner theater mixed with melodrama. It welcomes guests with variety of performances from musicians and comedians.
To book, check prices or availability for Imperial Hotel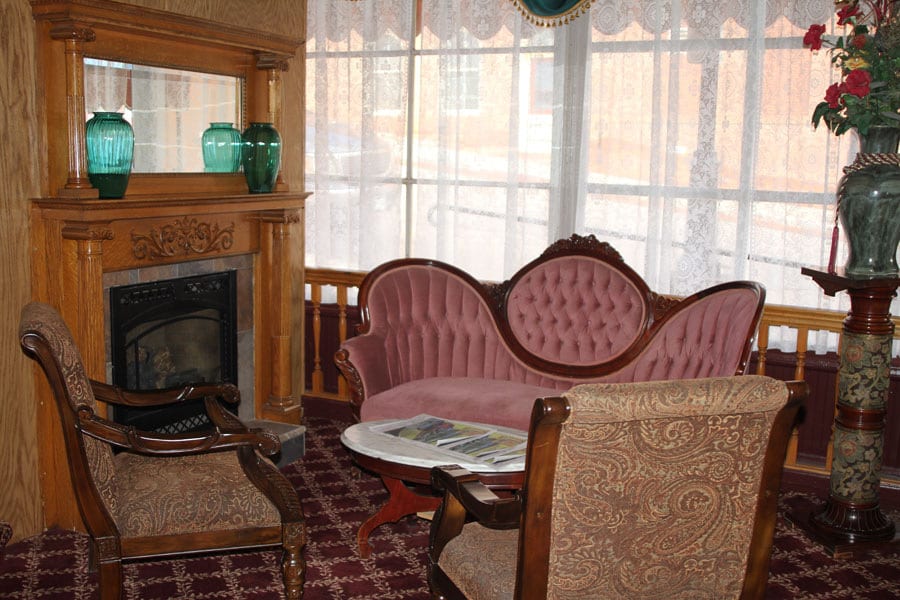 Details
Address: 123 N 3rd, Cripple Creek
Phone: 719-689-2561
Rating: 2 star
Website: imperialhotelrestaurant.com

Popular Posts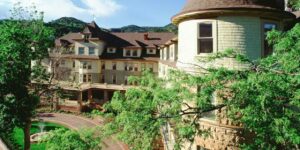 Back in Time at Colorado's Most Historic Hotels – Few states boasts the colorful Wild West past that Colorado does. You can experience a trip back a hundred years or more at many of the state's historic hotels. Some have been in exist and operating as…