When you're on a diet or just trying to eat healthy, it's often hard to find something that is both delicious and nutritional. This is why some people often find it hard to give up their yummy treats in exchange for something healthier.
The notion that healthy foods are boring and bland are gone, thanks to companies such as Boulder Bake that offers gluten and grain free cookies but still packed with the same delicious taste.
Gluten and Grain Free Cookies from Boulder
Boulder Cookies are made from almond flour, which is gluten free and loaded with protein. It's a healthy option for those looking for a nutrition-dense snack that tastes like your grandma's secret family recipe.
Back in 2013, founder of Boulder Cookies and professional chef, Anna Fletcher, used to provide gourmet meals for clients around the Boulder area. One time, a customer requested for her to bake some grain free cookies for her son who suffered from Lyme disease.
From there, she tried to create almond based flour cookies that would cater to the client's needs without sacrificing the taste of an original, homemade, nostalgic cookie. This began and expanded her business. From selling her famous Boulder Cookies the company also now offers Boulder Bake dry mixes.
Popular Products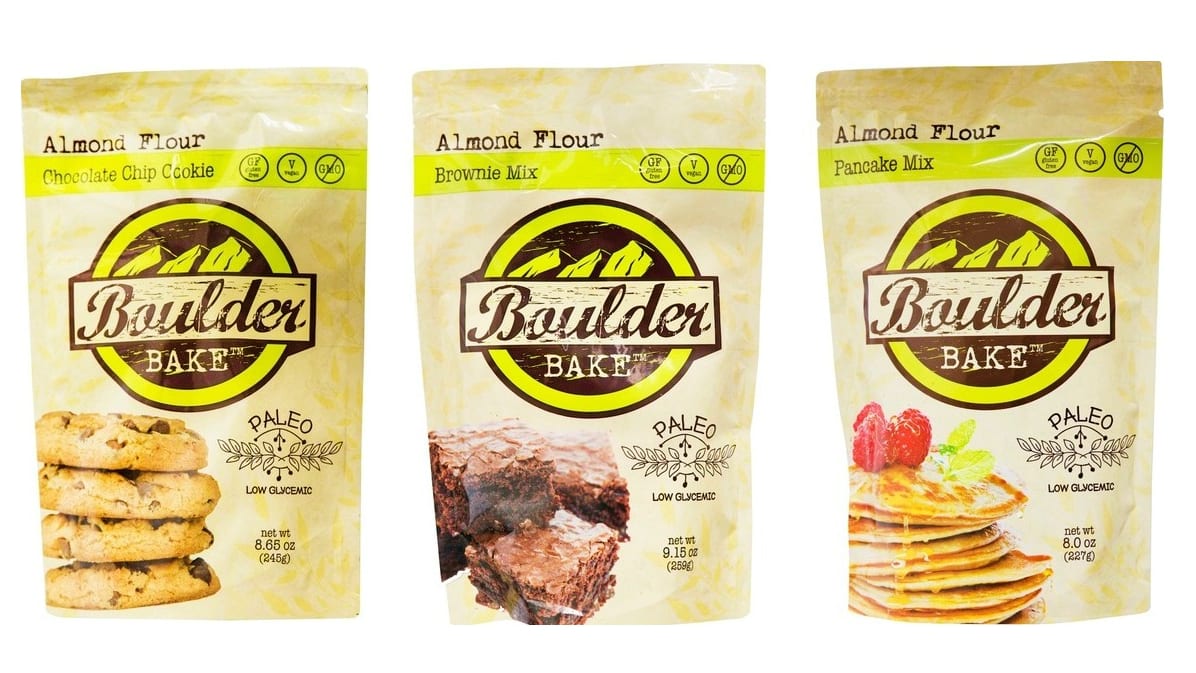 These grain free and gluten free cookies are also great for those who are on a vegan and paleo diet. Boulder Cookie comes in a variety of classic flavors.
Boulder Bake also has dry mixes perfect for those who want to make their own. They have Pancake, Brownie, and Chocolate Chip dry mixes that has the same nutritional value and flavors as their signature cookies.
Some of their best-sellers include:
The yummy treats can easily be ordered via their website official website or via their Amazon shopping page. Their products are available for shipping in the United States. They can also be bought in Colorado supermarkets such as Whole Foods, Safeway, Natural Grocers, and Alfalfa's.
Details
Address: Boulder, CO
Website: boulderbake.com