If you're looking to elevate your camping experience, but are seeking more freedom and luxury than is typically associated with the great outdoors, an EarthRoamer may be exactly what you need.
Far from the typical Recreational Vehicles (RVs), EarthRoamer's are all-weather vehicles that allow you to travel without the need for water, electrical, or sewer hookups. Although costly, there is a range of models, features, add-ons, and even "PreRoamed" vehicles waiting for you to enjoy on your next expedition.
4×4 Off Road RVs
Built exclusively in Dacono, Colorado by craftsmen and engineers, the EarthRoamer is certified "Colorado Made". At the companies headquarters, when possible, tours are provided for visitors to see the construction of these Colorado-inspired vehicles.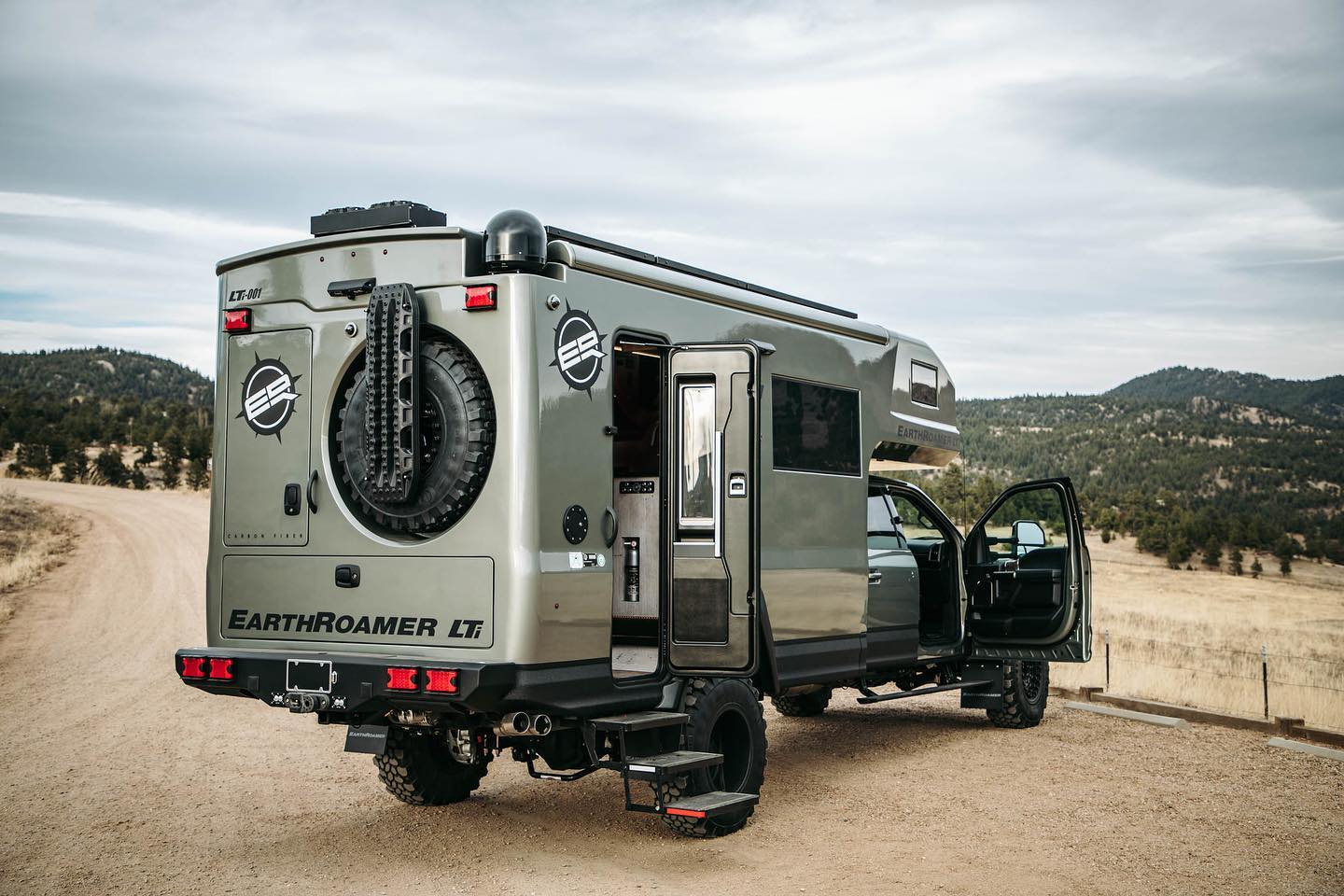 Founded in 1998, Bill Swails decided to create the ultimate camper after he was unable to find one on the market. After much work, his dream first came to fruition in 2003.
Since then, there have been numerous improvements and detailed touches that have made these indulgent RVs the best on the market. Celebrities such as John Mayer and Jason Momoa enjoy limitless off-roading in their own EarthRoamers.
Features
Getting off-grid has never been easier with the EarthRoamer, as you will have everything to survive days within the wilderness.  EarthRoamers are built with Ford Super Duty trucks as the base, giving them both a high payload as well as towing capabilities.
Some of the highlights of this travel vehicle include:
95 Gallons of Diesel | 100 Gallons of Fresh Water
Vacuum-Infused Carbon Fiber Camper Body
12000 Watt Hour Lithium Battery Bank
All-Weather | All-Season Abilities
Separate Shower & Toilet Areas
Luxury Interior | Full Kitchen
Variety of Floor Plans
Rooftop Solar Array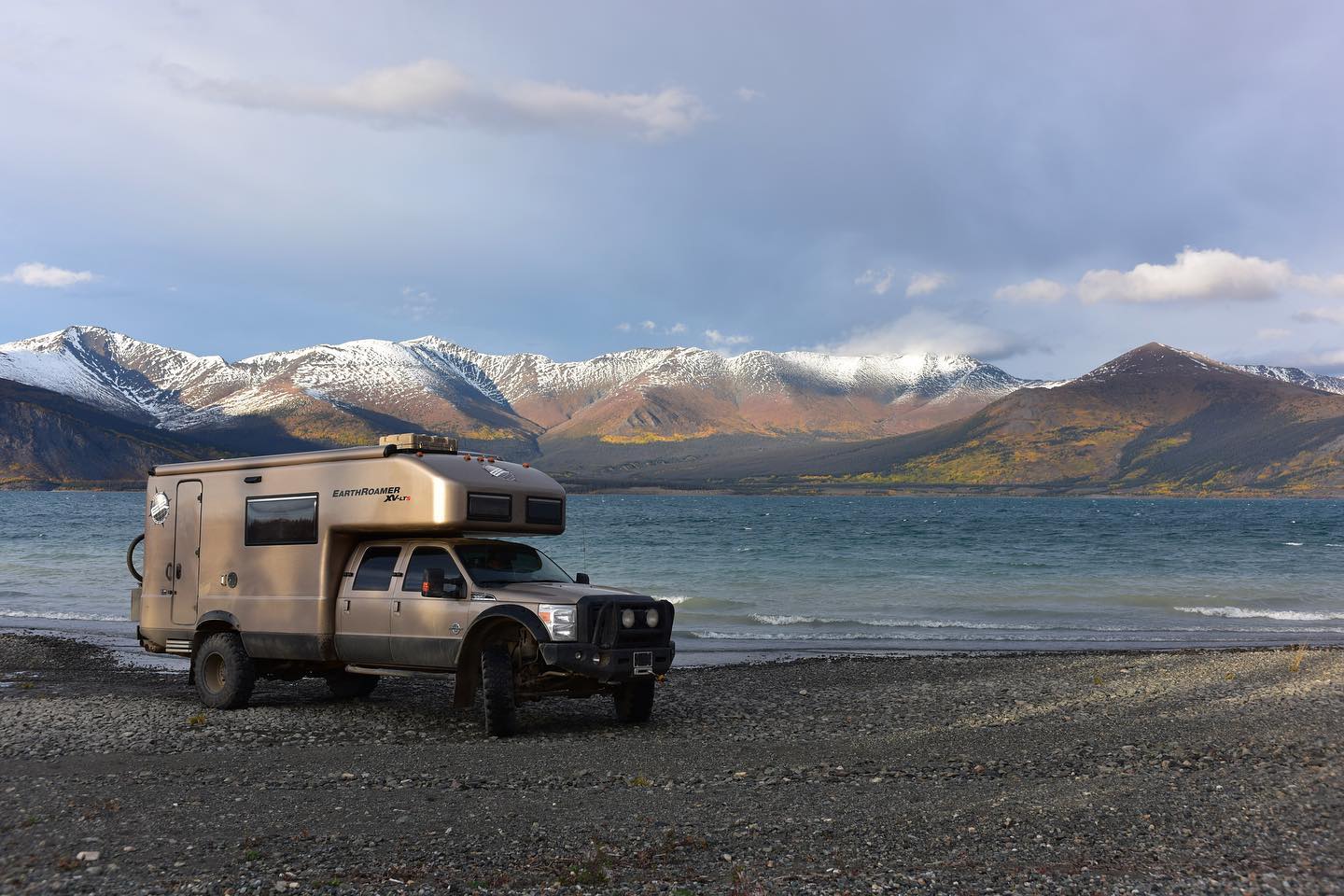 The HD version takes things up a notch with heated floors, washer/dryer, dry bath, outdoor shower, and multiple customizations.
Getting an EarthRoamer
For those of you with deep enough pockets, the base EarthRoamer runs around $490,000 and the HD is $1.7 million+ add ons for your specific needs. The waitlist usually runs 7-10 months from the time you make your order.
There are a variety of styles including the LTS, XV-LTi, and HD EarthRoamer. While the LTi has replaced the LTS model, there are "PreRoamed" vehicles that you can purchase for slightly less. If interested in purchasing one, you must contact EarthRoamer directly.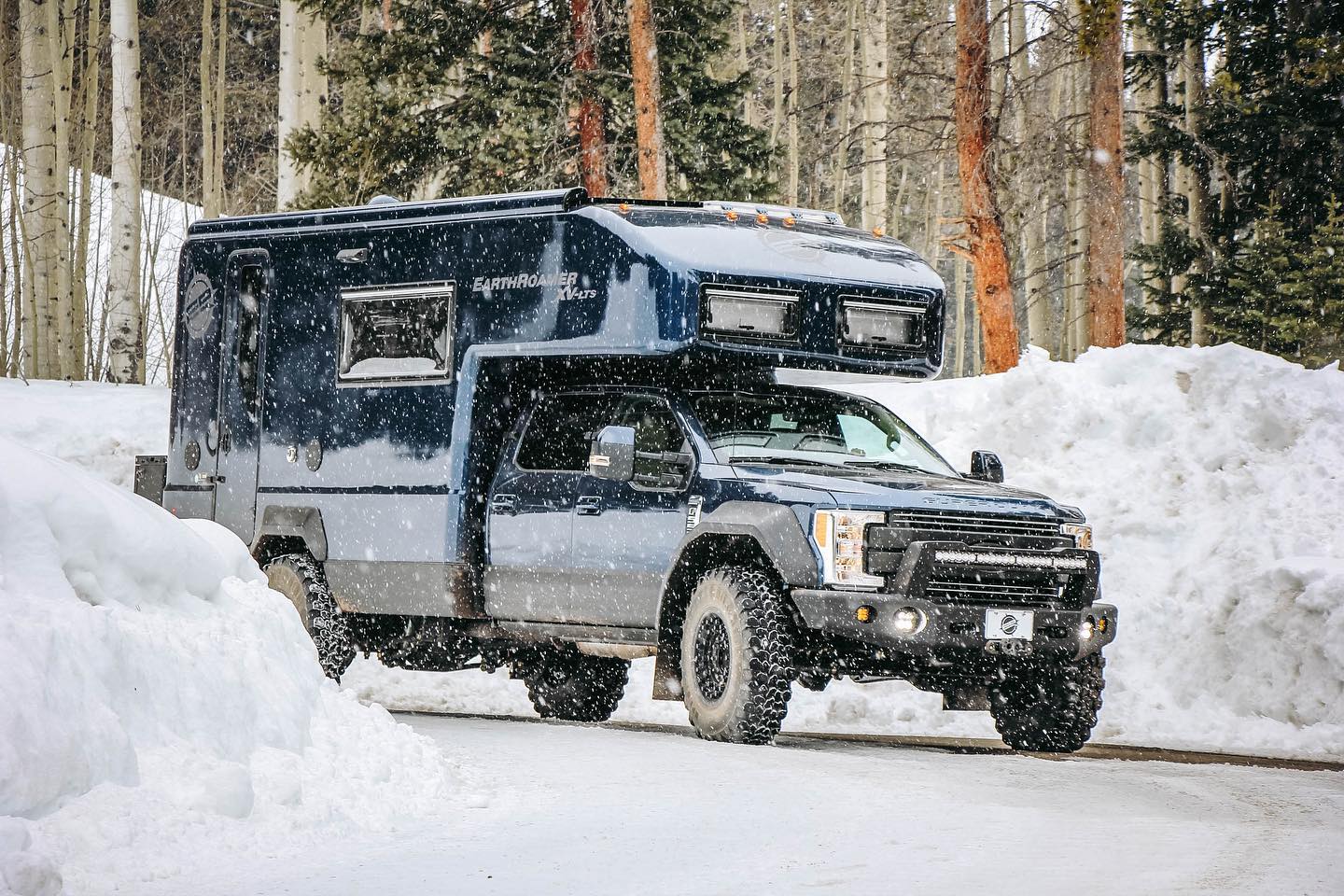 Each year, there is an owners rally that includes backcountry drives, campfires, music, and off the grid friendship. Regardless of your EarthRoamer model, you will have the freedom to chase your wildest dreams, all from the comfort of your luxury vehicle.
Details
Address: 5073 Silver Peak Ave, Dacono, CO 80514
Phone: 303-833-7330
Website: earthroamer.com