While weighted blankets have been popular for a while, Holden & Hay, based in Boulder, Colorado, has found a way to make their wool blankets sustainable and eco-friendly. Offering a range of designs and options, Holden & Hay is perfect for adults, babies, and dogs alike.
Born in Boulder.
History
After losing one of her triplets (Holden) to SIDS at 7 months old, Patty Nilsen learned that wool apparel helps people sleep longer and fall asleep faster.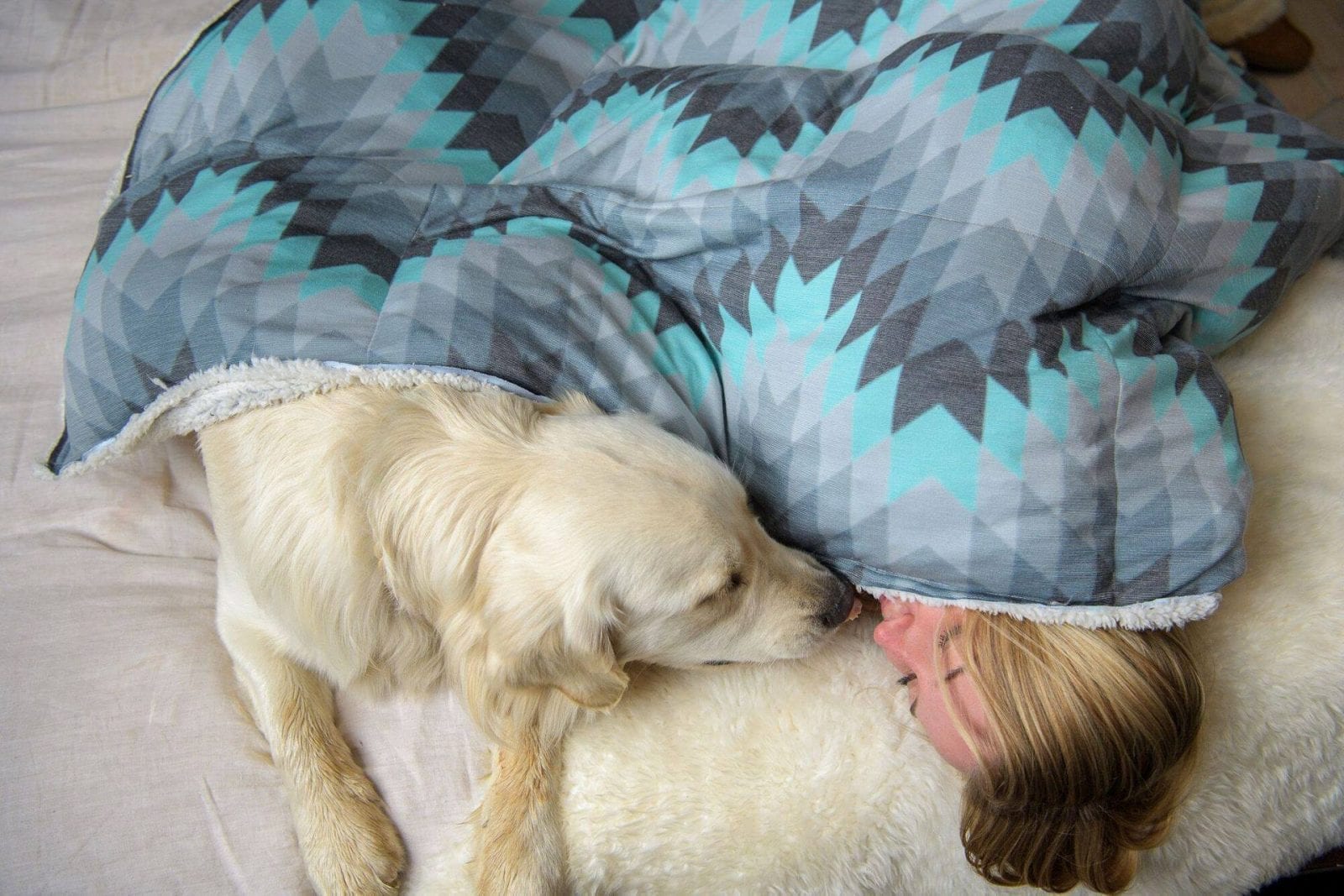 Additionally, wool is naturally flame retardant, biodegradable, antibacterial, and anti-static. With this knowledge she joined with Mark Huebner, owner of Hookfish Manufacturing (cut & sew factory), to create weighted wool blankets.
Why weighted wool blankets?
Children and adults with Autism, ADD, sensory processing disorder, insomnia, and PTSD have been found to benefit from these blankets by improving their sleep and anxiety.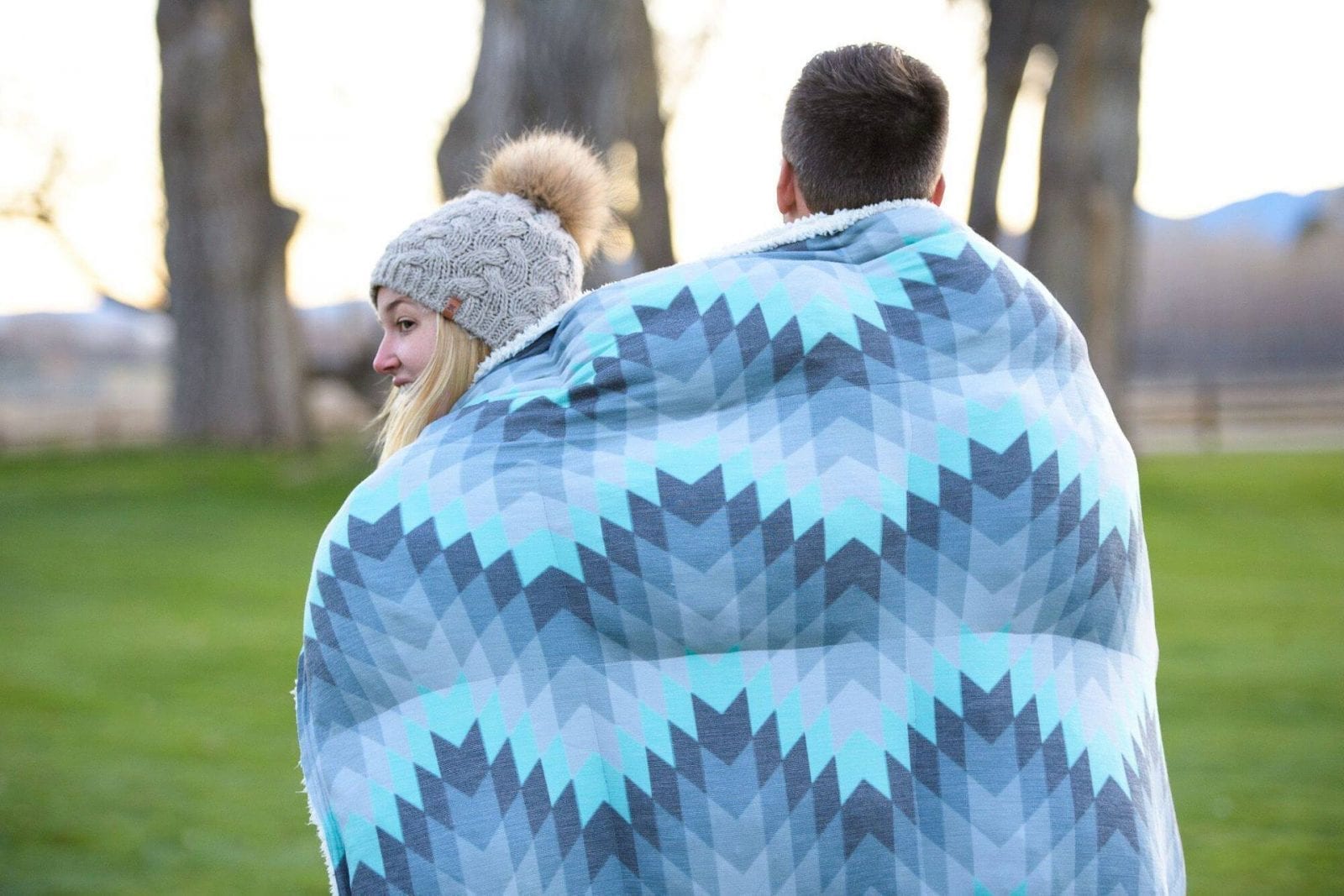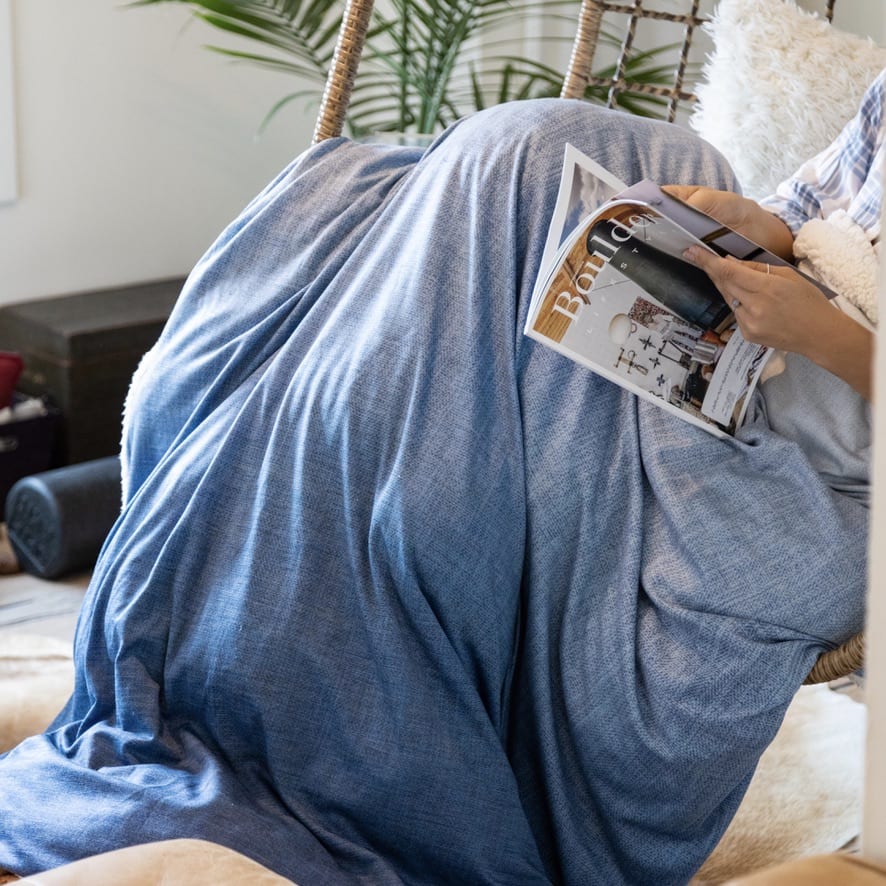 The swaddle-like effect of weighted blankets helps to increase serotonin levels which are then converted to melatonin for sleep.
The Design
The Holden & Hay's duvet blanket top is made with 40% premium Italian Merino wool and 60% polyester, while the back is 100% polyester shearling fleece.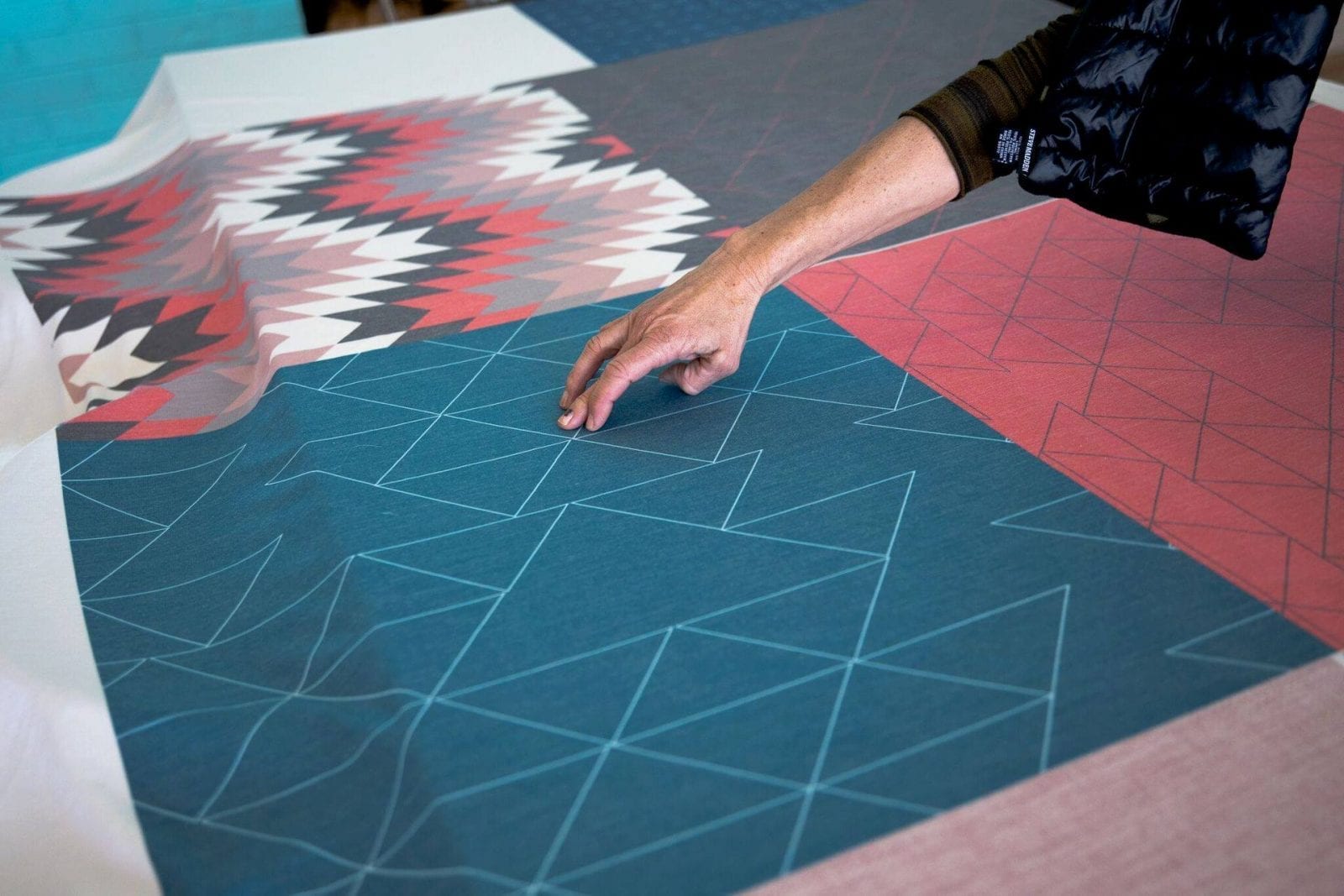 For those allergic to wool, the Tencel Duvet Cover is 79% polyester, 14% Tencel (renewable raw material wood), and 7% spandex.
Both duvet inserts are stuffed with either 8, 15, or 20 lbs of recycled, soft denim and cotton blends (that's right, old jeans). The weight of the blanket, which is supposed to be around 8-12% of a person's total body weight, helps to replicate a "deep touch", similar to a massage.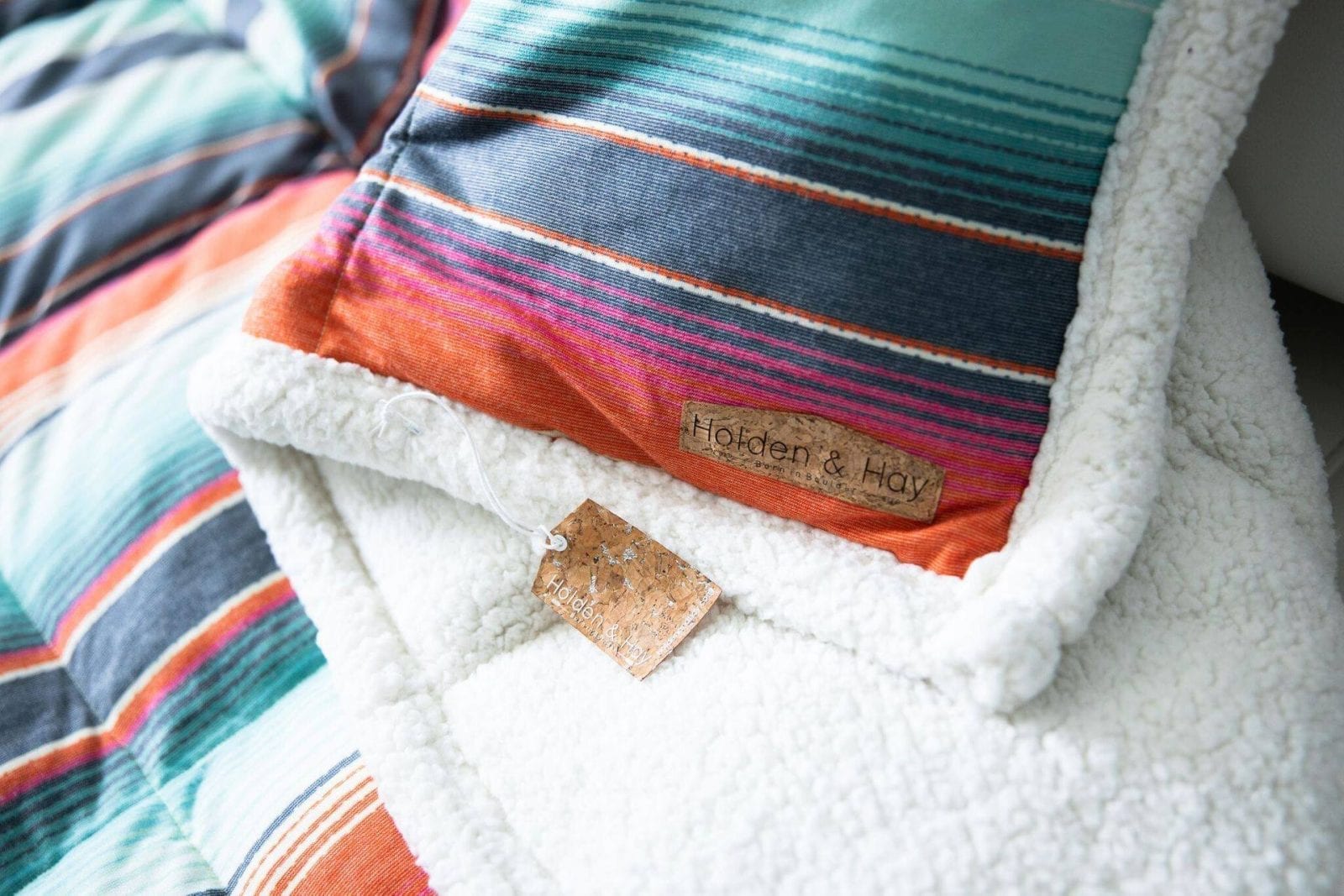 Using bold and earthy designs, these blankets invite you to cuddle up and relax. It is important to note, they are made to fit one person (54" x 72"), not a bed. You can even get a custom print for an additional fee!
One great aspect of these blankets is that you can wash and dry them in your own home, which, due to the material, shouldn't be too often.
Holden & Hay for Little Ones
Holden & Hay also has adorable crib sheets! Made with a 40:60 Merino wool/polyester blend, these sheets are also OEKO-TEXⓇ Certified. Since wool is flame retardant and helps to regulate temperature, it is the perfect material to help keep your baby safe and comfortable.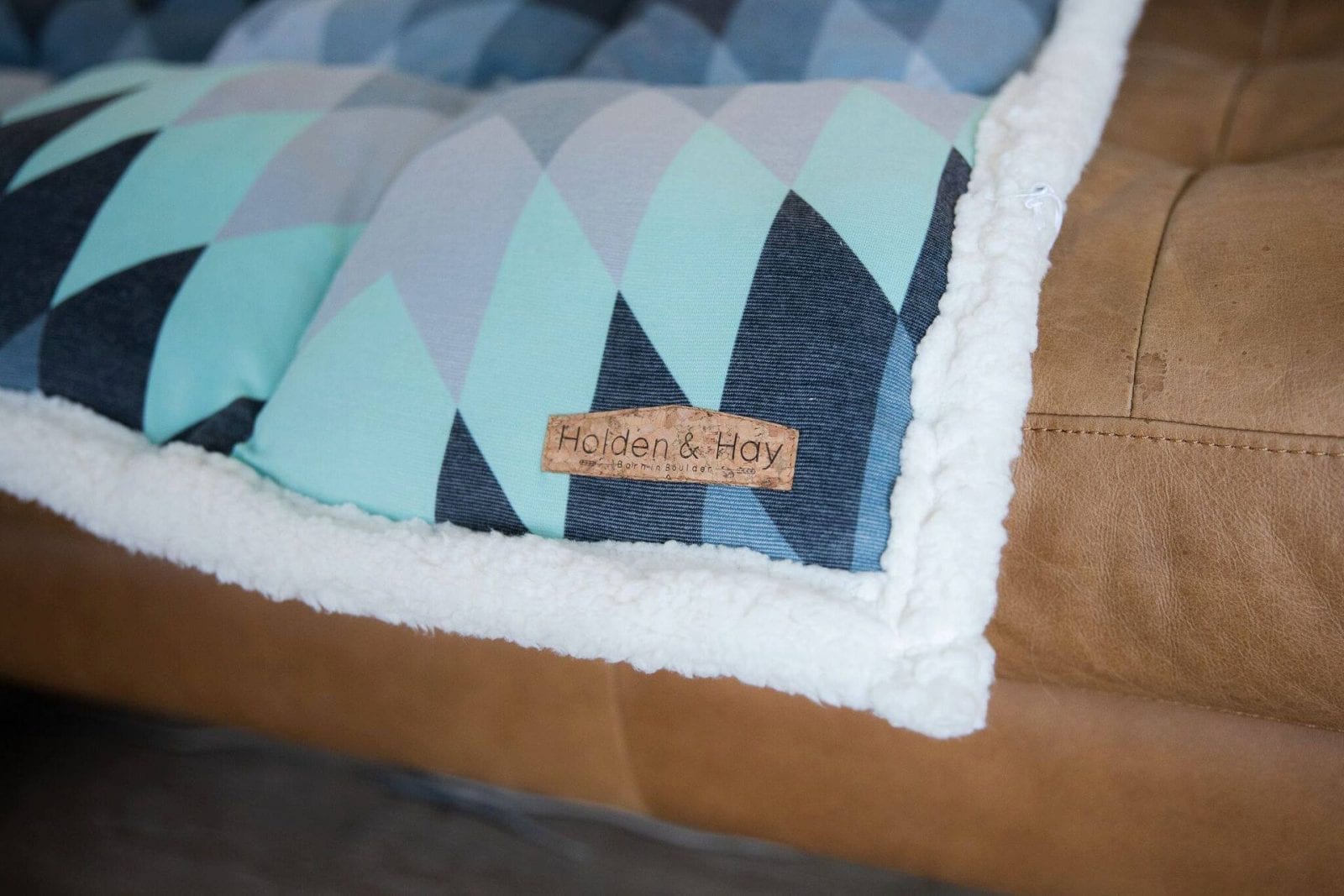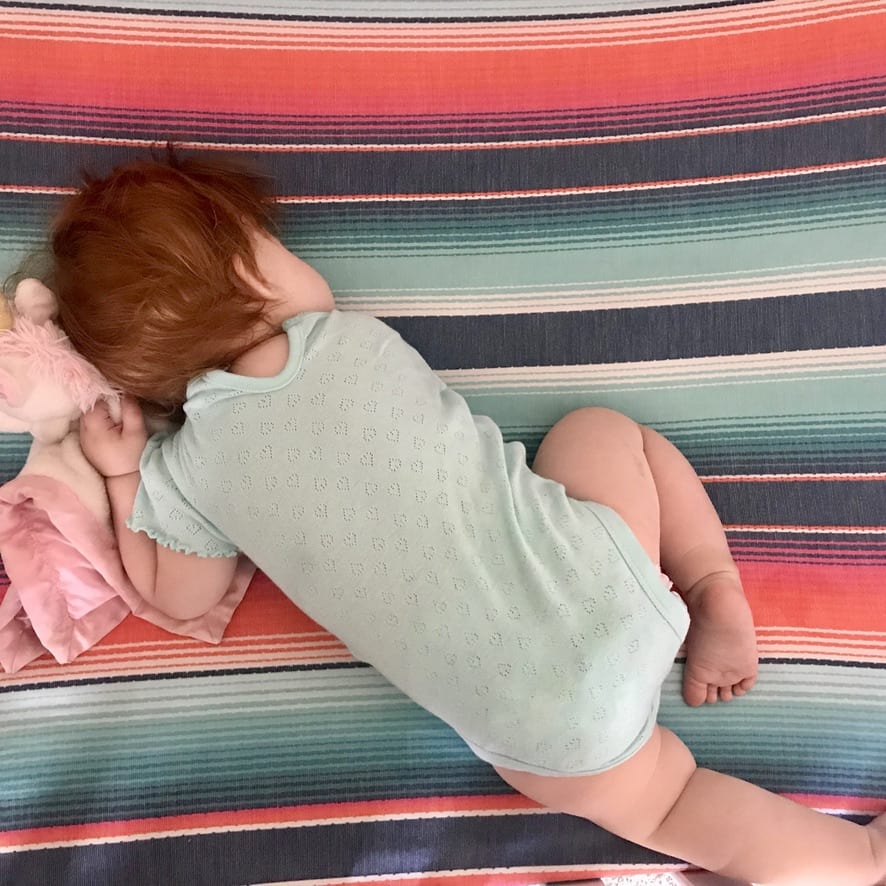 If your baby happens to be four-legged, Holden & Hay offers dog beds using the same recycled, shredded denim. With patterns equally as cute as the human blankets, your pup will be sleeping in style on their polyester suede bed.
Furthermore, there are dog bandanas called BYOB Snoods (Bring Your Own Bag) which allow dogs to carry their own poop bags while keeping the jingling of their tags quiet.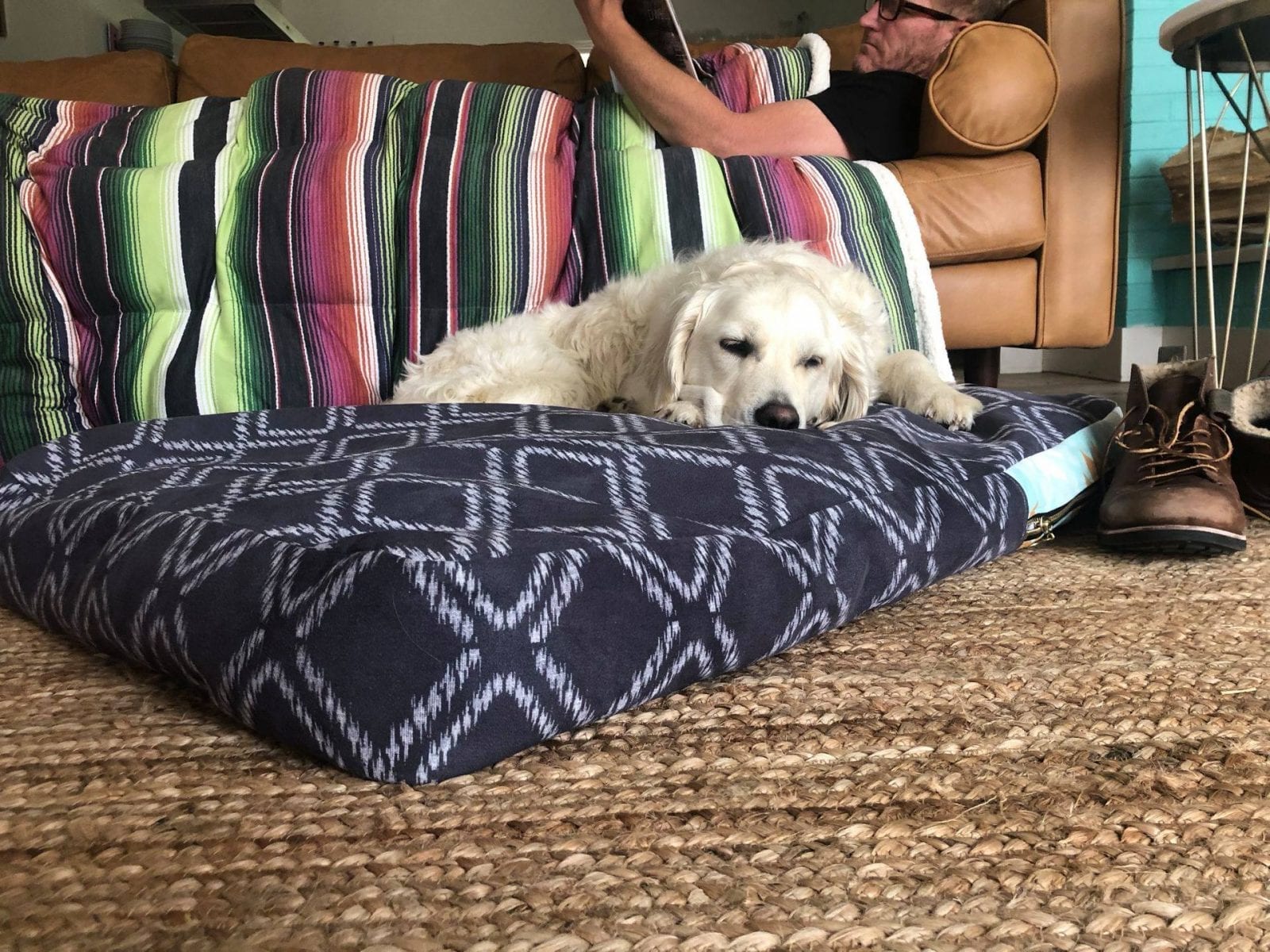 No matter what you're looking for, Holden & Hay is sure to leave you feeling cozy and calm. As their website says, "weighty blankets are great for weighty times", and that time is certainly now!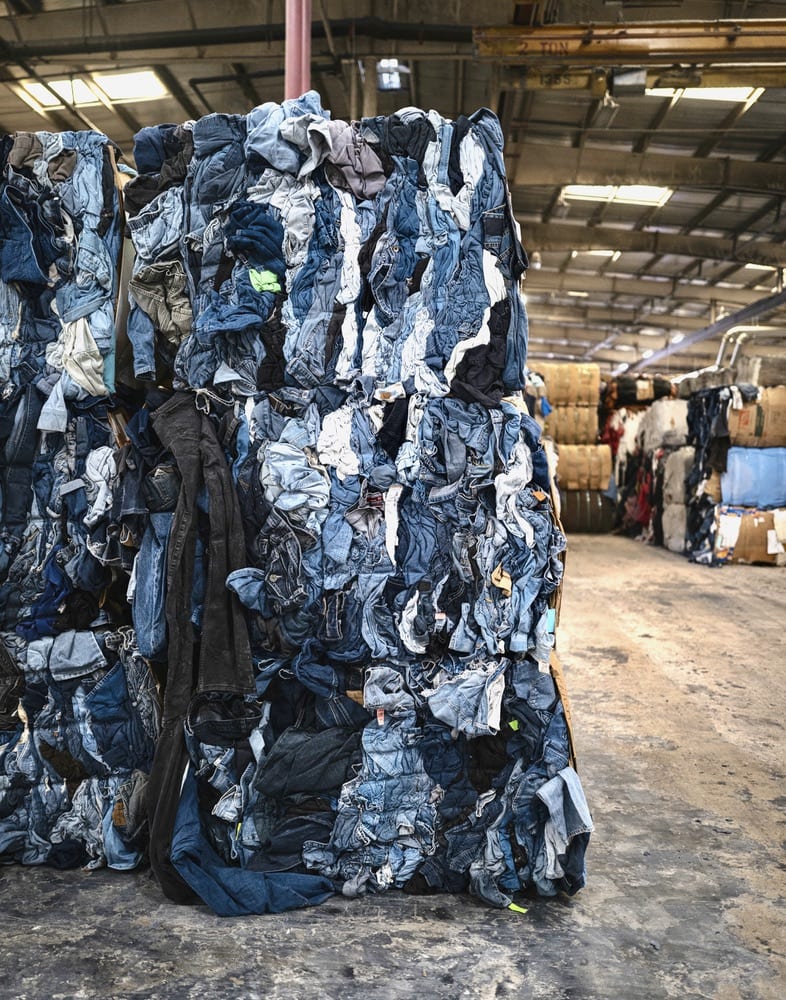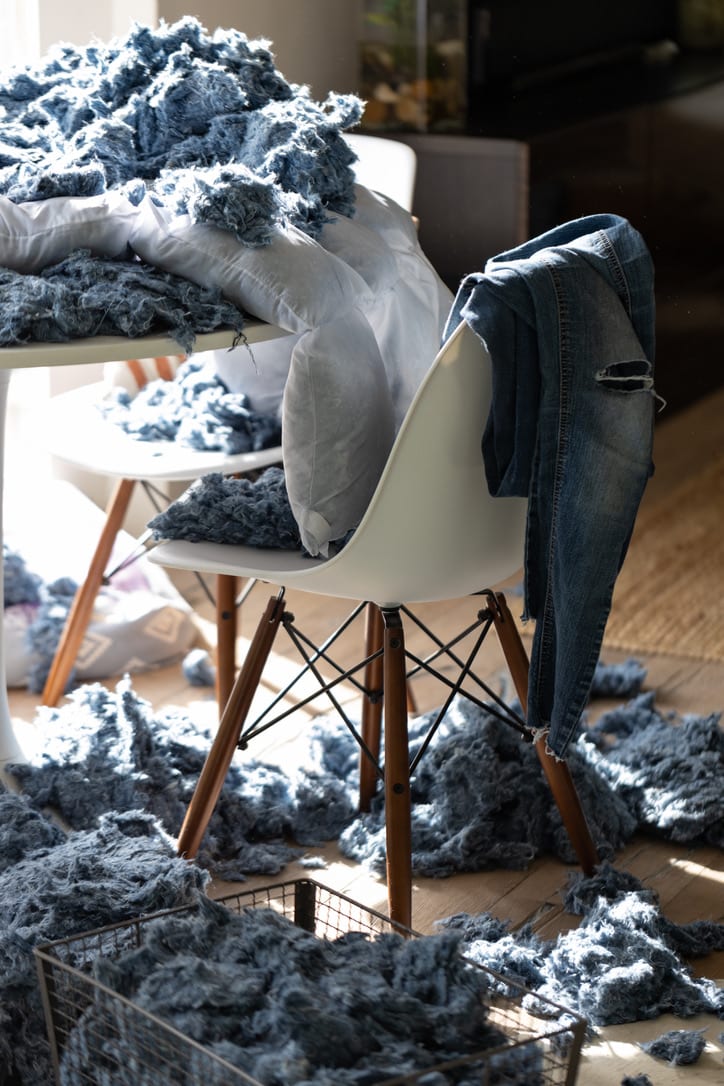 Details
Address: Boulder, Colorado
Email: hello@holdenandhay.com
Website: holdenandhay.com