When it comes to snacks, consumers are now pickier about what they put in their bodies. Most of them opt for all-natural food even if they sometimes taste dull and bland.
But with snack bars like Honey Bunchies, you get all the good things in one pack. Their products are made from eight all-natural ingredients and give the energy boost that their customers need.
It's great for a mid-day snack or to energize a workout. Honey Bunchies are perfect for hiking, climbing, cycling, running, you name it!
Honey, Peanut and Pecan Snack Bars made in Colorado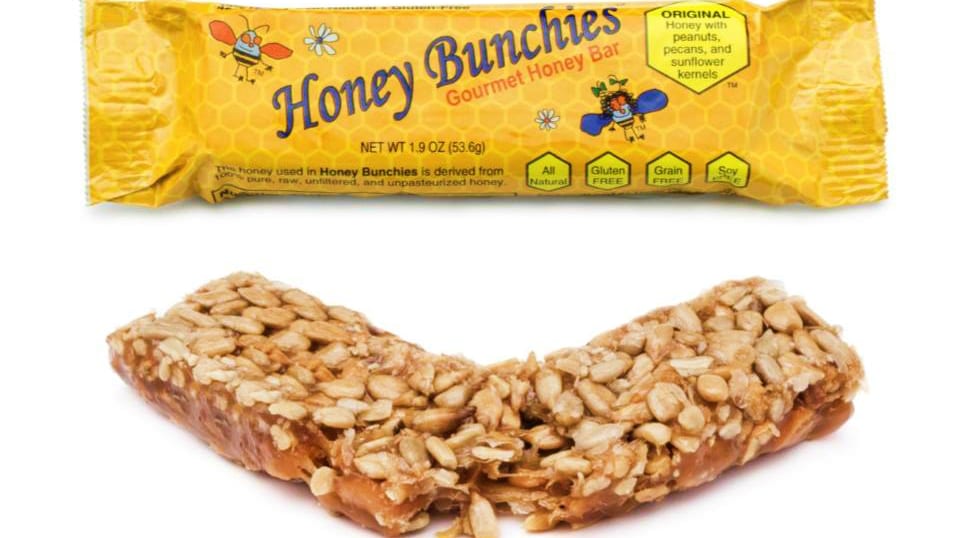 The business began when Ed Payne, a determined ex-fighter pilot in the Air Force, tried to recreate a snack recipe that his wife had made for him 35 years ago. Unfortunately for them, they didn't have the original recipe so Ed spent months in the kitchen attempting to make the snack from back then.
This is when he accidentally created these all-natural honey bars that are now called Honey Bunchies – an endearment that he lovingly uses for his wife.
He started making the bars and knocked on doors selling his creation. As word about his Honey Bunchies bars spread, so did the growth of their production and company. From starting in their home kitchen, they now moved to a commercial kitchen in Longmont.
The family-run business now has several employees to help them make these yummy all-natural treats.
Single Product
Each Honey Bunchies
bar contains 42% of pure honey and other ingredients like sunflower kernels, pecans, and peanuts. The salty-sweet bars are soy-free, gluten-free, and grain-free. It's an all-natural grab and go snack bar that your body and your taste buds will enjoy.
Where to get them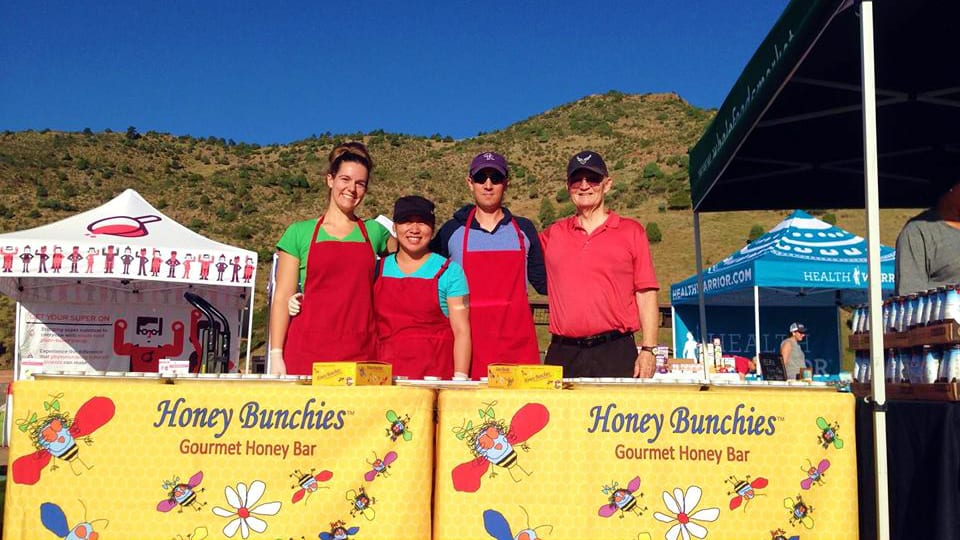 Honey Bunchies bars can be purchased via their website. You can order the 10 bar pack or the 20 bar box.
You can also get them through Amazon, The Beverage Gourmet, and Barista Pro Shop. They're sold in stores in various locations in the United States, most of which are in Colorado. There number of retailers are growing all the time. Just visit their Store Locator found on their website to find your nearest retailer.
Some interesting accolades
Informally, they are a top 50 seller at many stores including Sprouts and Whole Foods.
They were voted #1 local producer by shopper vote at Whole Foods Fort Collins.
They were featured by Bloomberg Businessweek as 1 of the 13 must-haves in a carry-on when traveling.
They have raving reviews on Amazon and on our Facebook page.
Details
Address: Longmont, CO
Website: honeybunchies.com