Unfortunately, My 420 Tours has closed.
My 420 Tours takes you into the heart of Colorado's budding cannabis industry. Tours are based in Colorado's capitol city and center of its pot industry, Denver.
Since 2014, My 420 Tours has been leading the way in hosting public tours of the recreational marijuana industry. They offer a wide variety of ways to experience weed in the Mile High City.
My 420 Tours in Denver
Each of these tours will educate and entertain you, with plenty of opportunities to sample the goods.
Verde Natural Wellness Tour – Educate yourself on the healing properties of cannabis, from use in the medical industry to therapeutic benefits. See a live soil grow and boutique dispensary. Understand one physician's perspective on the plant. Travel takes place on a pot-friendly bus, every Sunday at 11am.
Greenhouse Grow and Dispensary Tour – Go behind the scene's at Euflora, a premiere cultivation facility, then tour its dispensary. The naturally-lit greenhouse produces amazing product. They consider Euflora the "Apple Store" of marijuana, complete with a friendly team of week geeks to find you the perfect strains. Tours happen every Tuesday, Wednesday, Thursday and Friday at 11am.
Buds & Beers: A Grow & Brewery Tour – Combine Colorado craft beer and cannabis for the ultimate in relaxation and fun. The 420 friendly shuttle transports you to a grow house and two of the cities top dispensaries. Then at a local brewery, sample plenty of craft beer. Every Thursday, Friday and Saturday at 2pm.
Cannabasics Tour – School is in session at Seed and Smith. A 420 friendly limo bus takes you to a upscale dispensary, where you see the entire process of seed to sale. Watch the grow team at work, and see the extraction lab where oils and concentrates are made. Learn all things marijuana, from science to laws and the current state of the industry. Class is held every Saturday and Monday at 11:30, and Sunday at 2:30pm.
Sushi and Joint Rolling Class – Learn how to roll a proper J and sushi roll. A head sushi chef and expert joint roller will teach this fun Denver-style date night. It's held every Thursday, Friday and Saturday at 7pm.
Cannabis Massage – Treat yourself to an Apothecanna cannabis massage, with all-natural THC infused oils. Licensed massage therapists offer in-room or in-studio massages, with no psychoactive effects, just soothing relief of pain. Massages are available daily between 8am and 8pm, for 60, 75 or 90 minutes.
All-Inclusive Colorado Vacation – For the premiere weed getaway, combine two nights at a 420-friendly hotel, with three days of cannabis immersion. Sample all the above tours.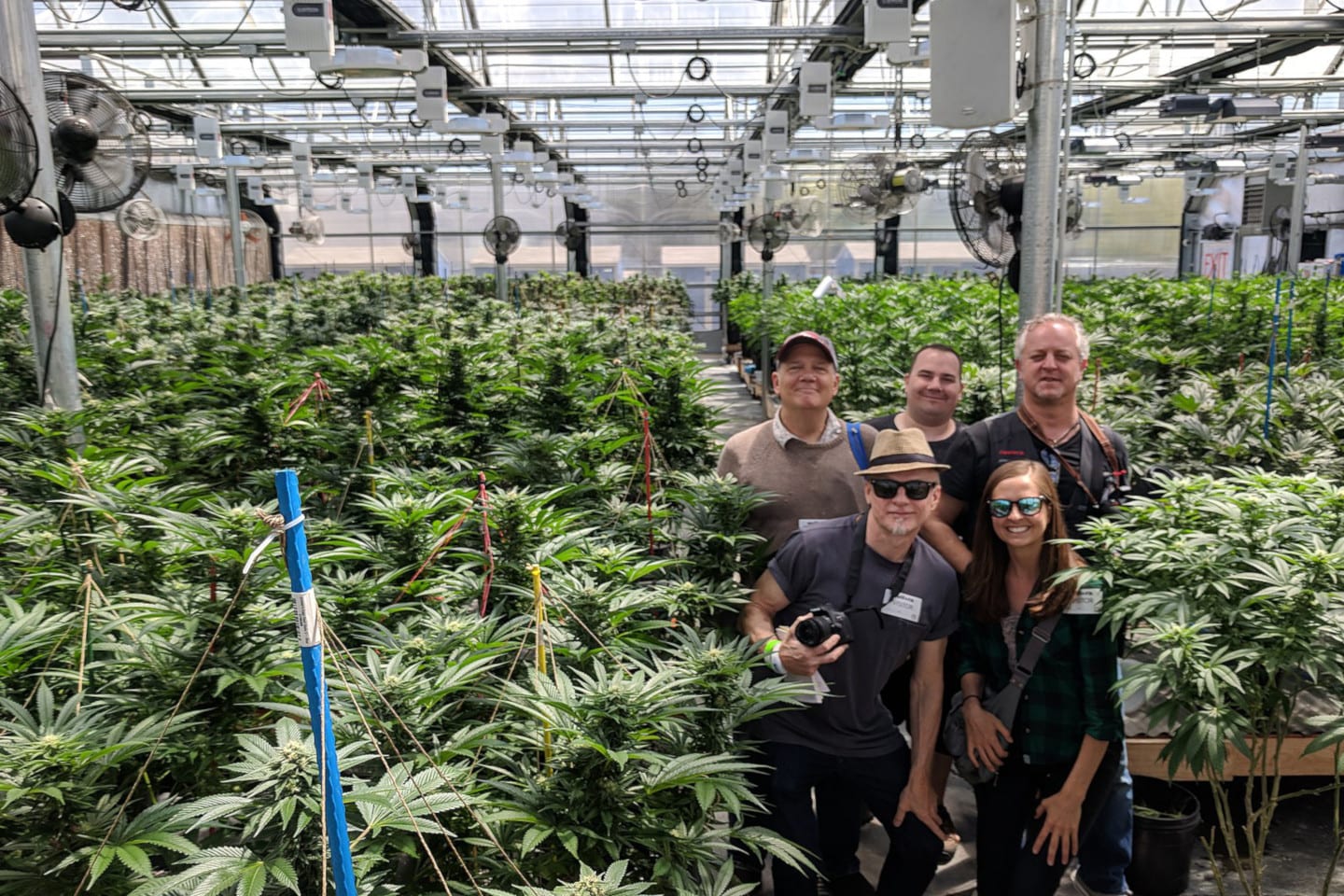 Details
Address: 3881 Steele Street, Denver, CO
Reservations: 855-694-2086
Season: Year-round